loading...
Search
18 RESULTS FOR 20MINS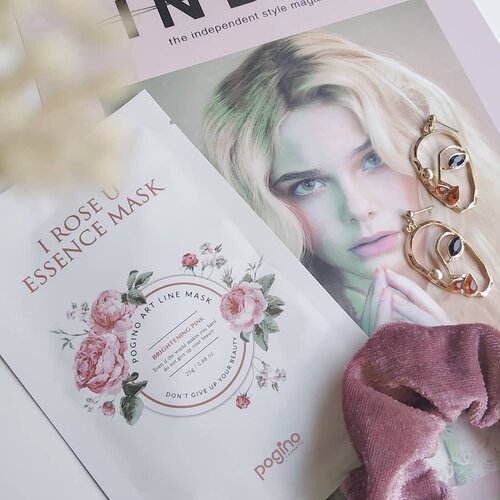 Today I started my 7 days mask challenge for brightening. So, I will use 7 masks for 7 days that has brightening functions from various brands. And to begin with, on day 1 I choose to use @pogino_korea I Rose U Brightening Pink Essence Mask, I got this mask from @skencos
.
I have never heard this brand before, but from the beginning I was very interested with the beautiful packaging, looks shabby chic.
.
This mask contains Niacinamide & Pearl extract as brightening properties. It also contains Rose Water which functions as a hydrating.
.
The sheet was made of natural vegetable materials, very thin helping the skin to breathe relaxingly while using the mask. Has a great adhesion that helps to evenly distribute the essence to the skin without being lifted up.
.
It has clear slightly viscous essence and nice fresh rose scent. I really love the scent, so relaxing.
.
I had this mask for 20min, there's no soothing sensation during using it. When I took the sheet off, the essence absorbed felt a little bit sticky & greasy, and I didn't notice the brightening effect, I just saw my face looks supple and well hydrated. I think it works like a regular hydrating mask, but honestly the sheet material and the scent are the plus points of this mask.
.
.
#pogino
#poginocosmetic
#rose
#pink
#rosemask
#maskchallange
#kbeauty
#koreanbeauty
#kskincare
#koreanskincare
#koreanmask
#koreansheetmask
#clozetteID
#bloggirlsid
#kbbvmember
#beauty
#beautyblogger
#beautyreview
#beautycommunity
#skincare
#skincarereview
#skincarecommunity
#skincareroutine
#skincarediary
#skincarelover

+ View more details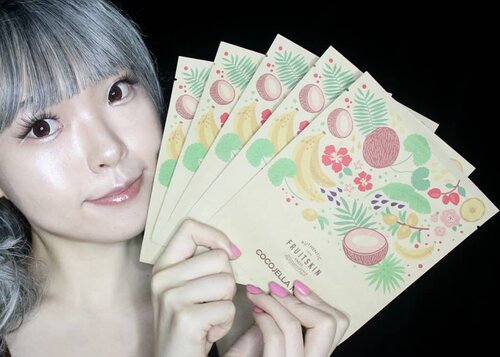 + View more details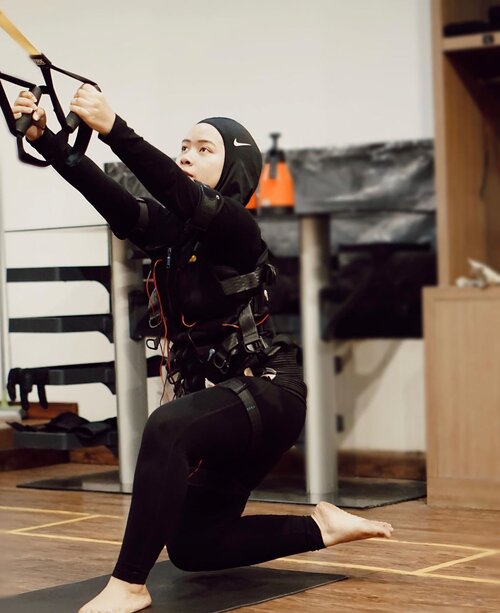 Say good bye to spend 2-3 hours for only burned 500 cals or less at the gym cause i'm a
#FITFighters
now 😜😜😜 I just have to spend 20 mins at @20_fit to burned 500 cals or even more!!! Dare to try? 👋🏻👋🏻👋🏻
#WhereFITHappens
#ClozetteID

+ View more details
#glutanexgiftedme
@glutanex.official their products. I got 3 products, they are mask, night serum, snow white cream for day time.
Now i want to review about Glutanex Snow White Mask ✨
~~
Glutanex mask was engineered to reveal a brighter and more radiant skin. This mask promotes whitening, hydration, nourishment and skin clarity to help achieve the dazzling look in just 15 minutes. It suggested to keep refrigerated to get full snow white effect
This mask made from cupra sheets, cupra sheets are made from pure natural cotton and maintain all serum perfectly for the skin. The fit was perfect for my face and look transparent.
~~
The star ingredient is Glutathione, a tripeptide comprised of three amino acids (cysteine, glutamic acid, and glycine), which work in unison to offer skin-restoring and brightening benefits when used in topical products.
The key ingredients are Glutathione, collagen, hyaluronic acid, sodium hyaluronate, niacinamide.
~~
The essence is not too much and has clear color, it scents like fresh flower and for me doesn't sting at all. When wearing this, the scent doesn't stay longer after sometime. The texture of the essence is watery but not slippery, I like this one. I keep this refrigerated as I follow the instruction, so when Im using it, I feel cool and so nice for relaxing. I let this mask on my face for 20 mins, while im doing something and for the last 5 mins I used my amethyst roller ❤ and patted the remaining essence on my face.
~~
After using this mask for four times with the night serum, I feel brighter effect for my skin and effect for my hyperpigmentation is good. I feel glowy and well-hydrated after use.
But for effect that immediately looks white after using it once, I don't feel it.
Overall, this mask is good when you want to have an instant boost for the next day and very good to use it with their another product 👍
.
.
.
.
#soconetwork
#clozetteid
#beauty
#kokoamore_reviewprogram
#glutanex
#glutanexcare
#glutanexjourney
+ View more details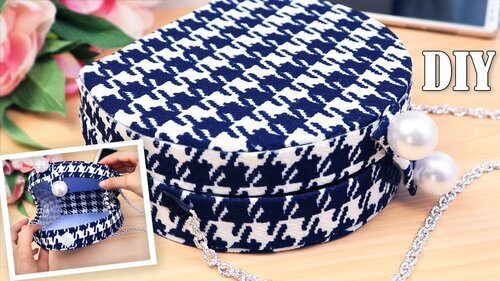 FANTASTIC DIY PURSE BAG // Circular Fashion Shoulder Bags Tutorial No Sew 20 Min Cheap Way - YouTube
+ View more details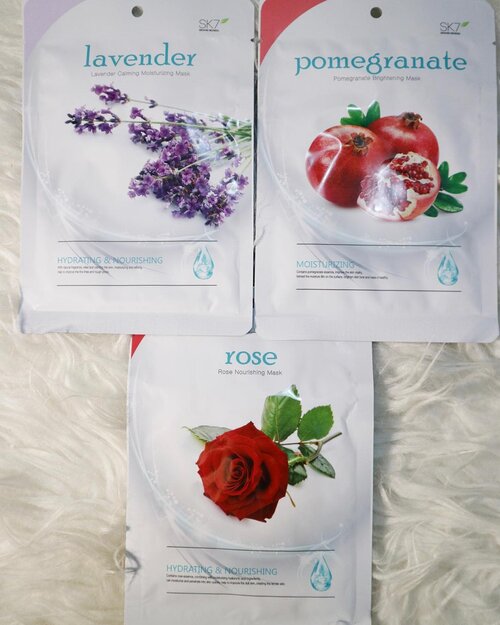 I'm obessed with sheet masks and keep trying new sheet masks from numerous brands. I was so excited when @gogobliindonesia sent me @sk7_beautycare * sheet masks with their 3 variants, rose, pomegranate and lavender which I've never tried before.This mask folded with the layer hollow plastic film, which I found an easy way to unfold the mask and place it to face. The mask is quite thin and it does fit well with the shape of my face. It has lots of essence that I normally use the remaining to rub on the other parts of my body or store the leftover essence for the next use. These trio masks mostly deliver the same targets for nourishing, hydrating and moisturizing. No surprise, the ingredients for these trio are more or less the same, just some extract adjustment for each variants such as punica gr/anatum extract, rosa rugosa flower extract and lavandula angustifolia flower extract.I use the mask for 15 to 20 mins for the max as instructed. There's slight sticky feeling once I peel the masks off, so I need some couple minutes until it dries or tap2 until it absorbs. The end results, I felt my skin more hydrate and there was also brightening effect when I used pomegranate variant. Have you ever tried @sk7beautycare sheet masks? Just to let you know, they have more than 17 variants and you can get 'em all @gogobliindonesia.
#gogobli
#gogoblixblogger
#cantikbarenggogobli
#sehatbarenggogobli
*PR/Gifted

+ View more details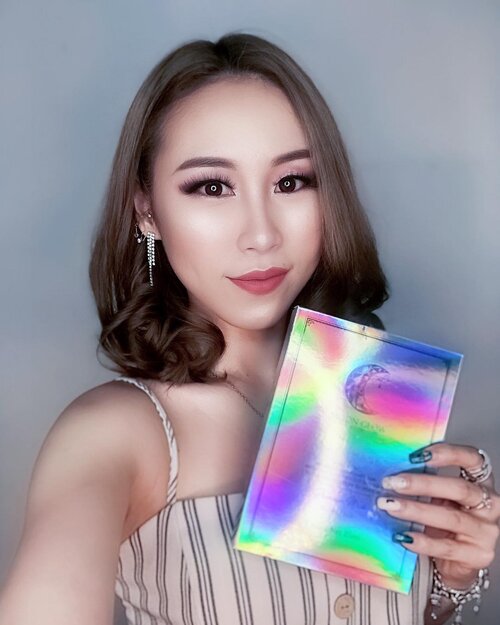 5 days with @moonglow.sg


Not sure if you can see my skin slowly more hydrate from each time i use it. From day 1, my skin slightly dry but on day 5 my skin have better glow.

Not only that. The sheet mask is not a paper sheet. That's why it won't make your skin dry if put more than 20 mins when you forget and fall asleep (my bad habit). Because the sheet us made of silk.

Not only that, it also help for:
📌 anti aging
📌 hydrates and plumps skin
📌 brighten and even out skin tone
📌 regulates oil/sebum secreation

#ladies_journal #beauty #skincare #facemask #review #igsg #sgig #clozetteid #clozette #beautyinsider

+ View more details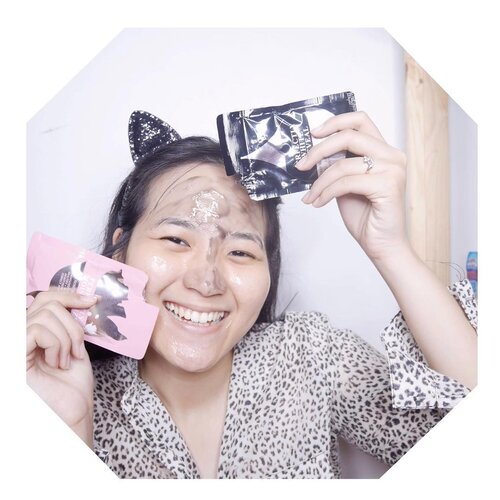 + View more details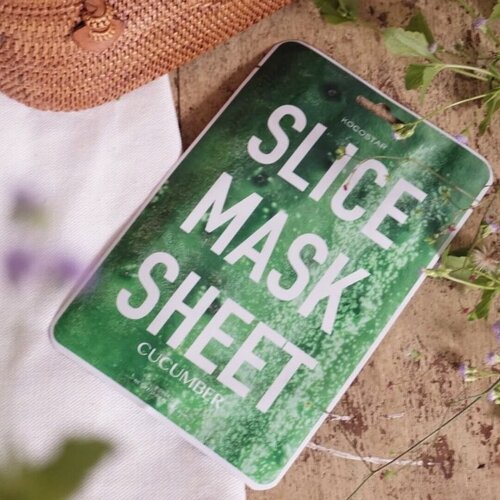 + View more details
loading ...
Back To Top