loading...
Search
148 RESULTS FOR 5.5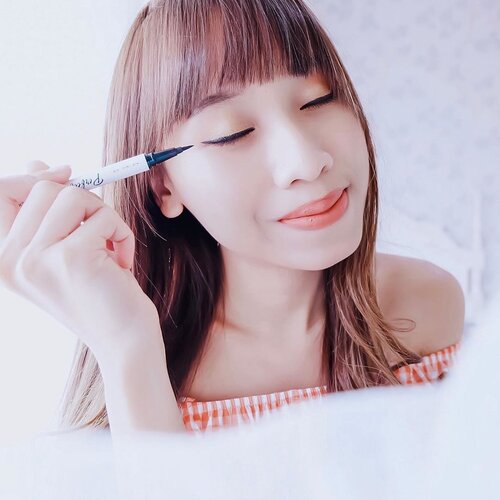 Beauty is power;
a smile is its sword.
-
Here we go !
I proudly introduce to you, 2 best products from @klikjbs :
What's good?
Black eyeliner
Good pigmentation, clearly black, waterproof, quick to dry, long wearing, light wearing, easy to use or create a wink liner and the brush is friendly for beginners. I RATE 4/5
Eyebrow liquid pen
#DarkBrown
Good pigmentation, easy to apply, the texture is good, long wearing, and natural finish. I RATE 4.5/5
Down side?
Black eyeliner
The texture is too liquid, so easy to make a mistake when you draw a line.
-
Wanna to try?
I recommend the eyeliner for you !
Check on their page now @klikjbs 🍂
.
.
.
#clozetteid
#jbs
#jbscosmetic
#jbsprincess
#beautyisyou
#blackeyeliner
#eyebrowliquidpen
#eyebrowpen
#tephcollaboration
#bloggersurabaya
#bloggerjakarta
#beautyreview
#makeuptutorial
#makeuplooks
+ View more details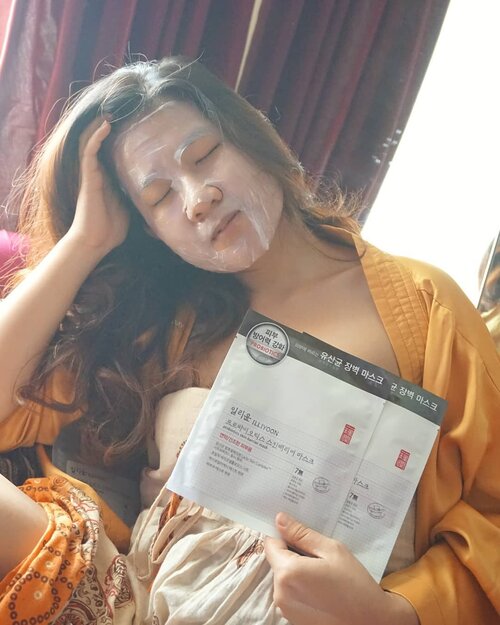 + View more details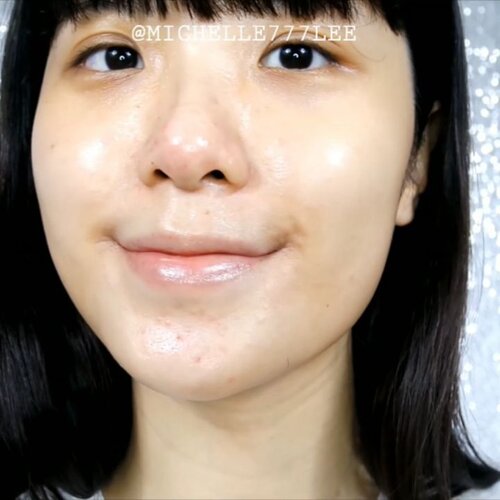 [[SKINCARE KULIT KERING & IRITASI]].Hi MiLuvs,Yes it's that time of the month when my monthly period cycle is around the corner. Biasanya selama masa PMS & period itu kulitku bakal merah2, kering ketarik, ngelupas & pedih. Kalau udah kaya gitu, semua skin care yang lagi aku cobain bakalan ku drop semua & beralih ke skincare2 penyelamat kulitku..Kapan lalu aku udah pernah share 3 skincare yang suka aku pakai kalau kulit lagi iritasi. Nah, sekarang aku tambahin 2 lagi jadi ada spraynya Avene sama Probiotics pH 5.5 Balancing Emulsion dari SOON+ (anak perusahaan Amore Pacific). Emulsionnya aku pakai setelah spray Avene & Laneige Cream Skin Refiner..Aku tambahin emulsion ini karena dia ada kandungan Probiotics water, allantoin & red berry peptide untuk melembabkan, menenangkan kulit, serta menguatkan barrier kulit. Terus pH levelnya ada di 5.5 yang merupakan ideal skin condition (weak acidic).I also love the light milky texturenya yang ngga berat, mudah dibaur & cepat menyerap..Where to buy? CLICK LINK ON BIO 💕.
#MicelReview
#CHARISSTORE
#charisAPP
#hicharis
#charisceleb
@hicharis_official @charis_celeb
#ClozetteID

+ View more details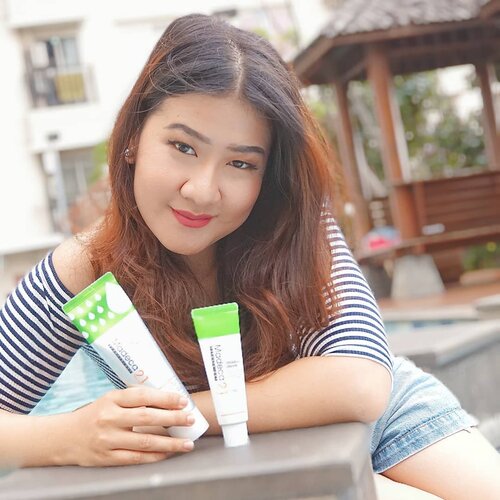 Kalau lagi PMS
#ehh
muncul deh jerawatan yg bikin gemes pengen dipencet aja gtu kan. Tapi kan kalau di pencet bikin bekas dan jadi makin lama sembuhnya. Disaat sperti ini butuh kasih sayang extra kpd jerawat yehh
#eh
jgn salfok ke yang lain kasih sayangnya 😁. Aku pake Madeca 21 Tecasol Anti-Dust Cleanser dan Tecasol Cream sepaket yang komplit meredakan jerawat yng meradang dan menghempaskan jerawat 😄😎._Madeca 21 Tecasol Anti Dust Cleanser ; texture cream dg wangi sperti kelapa. Dan gentle dikulit wajah mampu mengangkat sisa makeup/kotoran dan membuat wjah menjadi halus, menghydating kulit juga dg PH.5,5 , ukuran tube 135ml_Bila sudah menggunakan facial wash dari Madeca 21 kemudian dikombinasi dengan penggunaan Madeca 21 Tecasol cream fungsinya untuk memfokus jerawat tsb cepat mereda akibat peradangan dg CENTELA asiatica yg sangat baik untuk kulit senfitif serta merangsang kolagen pada kulit mempercepat penyembuhan kulit dengan ukuran 50ml, wanginya seperti jeruk dg texture creamy _So far keduanya dari Madeca 21 sangat membantu permasalahan kulitku dan texture tdk terlalu lengket dan wanginya soft dan agak unik untuk facial foamnya dan busanya lumayan banyak serta haluss diwajahku 😘😍ini merupakan sepaket lengkap mengatasi jerawat yang bandel diwajahku_Minat untuk mencobanya dg promo dari Link aku, kalian juga dapat gunakan link ini ya 🥰😘Tecasol Cream 50ml
https://hicharis.net/desiinata/HgX_Tecasol
Anti-Dust Cleanser
https://hicharis.net/desiinata/gqv
#Madeca21
#dongkook
#Tecasol
#Cream
#clozetteid
#anti-dustcleanser
@hicharis_official @charis_celeb #셀스타그램 #강남 #일상 #소통 #일상스타그램 #소통스타그램 #좋아요 #좋반 #선팔 #얼스타그램 #셀카 #셀피 #좋아요반사
#likeforlikes
#likeforlike
#likeforfollow
#맞팔 #선팔하면맞팔
+ View more details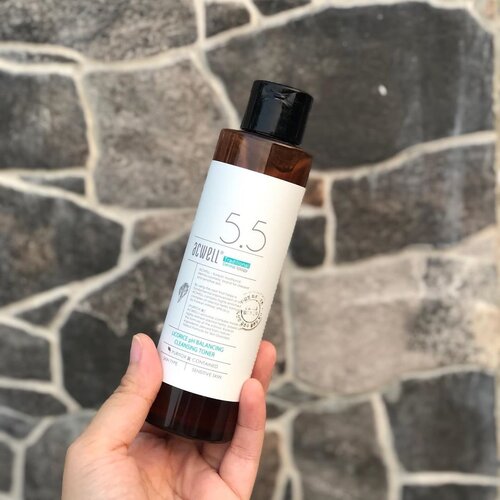 EXFOLIANT TONER ~ CLEANSING TONER
ACWELL 5.5 LICORICE pH BALANCING CLEANSING TONER 🌾 @acwell_official
Apaan nih fel? Exfo toner? Cleansing toner? Apa itu?
Kalo kalian tau, sebelumnya aku fanatik sama aha bha pha'nya somebymi, udah abis berbotol botol dan aku suka. Nah lalu akupun kena racun di grup komunitasku hehe. Jangan kalian pikir aku ini hobi ya hanya meracun saja, akupun juga sering banget kena racun 🤣
Jadi di grup itu banyak banget yang suka sama toner ini selain itu toner ini dapet award 2018 @sokoglam dan konon katanya toner ini banyak membantu untuk kulit yang mudah berjerawat
Awalnya aku ga berharap banyak, dan saat pertamakali pakai juga aku merasa biasa saja. Tapi semua itu bikin aku ngeuh disaat aku rutin pakai. Kulit jadi lebih cerah dari sebelumnya, menurutku dia termasuk exfo toner mild ya karena dia lebih lembut dari aha bha. Kenapa aku bilang lembut? Karena biasanya yang baru pertamakali menggunakan aha bha akan merasakan tingling tapi ini sama sekali ga ada efek itu
Toner pH-balancing sehari-hari dengan air akar licorice yang melembapkan,memperbaiki tekstur kulit, menghilangkan sel kulit mati dan kotoran di kulit
Texturnya watery, wanginya seger, berwarna sedikit kecoklatan. Aku suka after taste penggunaan toner ini, aku ngerasa kulitku jadi makin seger dan bersih banget. Kamu bisa lanjut dengan hydraing toner settelah ini jika kamu ngerasa kurang lembab, tapi aku sendiei ngerasa pake toner ini cukup lembab
Apakah aman dipakai sehari hari? Aku sendiri pakai toner ini AM PM dan nyaman di kulit karena toner ini mild banget
Belinya dimana? Belinya di Shopee dong 🛍
Kalo kamu nyari mild exfo toner, aku rekomen kamu cobain toner ini 😆
#toner
#exfolianttoner
#acwell
#kbeauty
#clozette
#clozetteid
#beauty
#skincare
#makeup
#kbeauty
#skincare
#kskincare
#idskincarecommunity
#abskincare
#abcommunity
#skincareblog
#skincareblogger
#kbeautyblogger
#skincarecommunity
+ View more details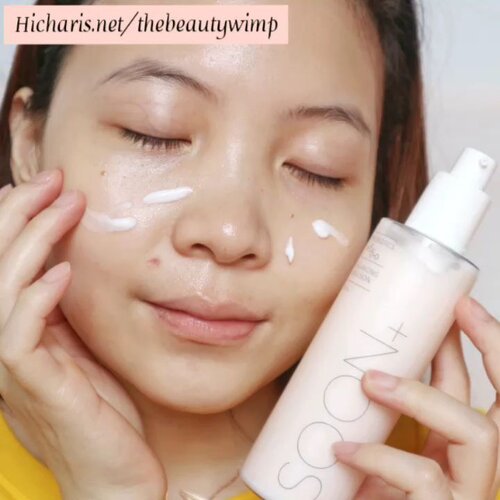 SOON+ BALANCING EMULSION
__
As usual, Soon+ always has a great and stury packaging. The applicator comes in a good quality pump, that doesnt force too much product out.
The texture is slightly thick yet it spreads like water on the face. It takes a couple of mins to be fully absorbed into the skin.
I've been using it for more than a month, until i came to this conclusion. As for the first couple weeks, i felt like this product is too light to my liking. However, as time goes by, i started to like it as I found a way to boost its hydration to the whole new level. I mixed it with my squalane and it works realyyyy good. I always get a great soothing feeling immediately after I spread thin on to the skin.
However, for oily skin fellow, you can use it alone without adding any moisturizer afterwards. It doesnt leave your skin tacky, that it's comfortable to wear even in the hot-est day.
IF YOU'RE INTERESTED :
https://hicharis.net/thebeautywimp/gq8
#5.5
BALANCING EMULSION
#5.5
#EMULSION
#SOONPLUS
#SOON+
#BALANCINGEMULSION
#SKINCARE
#KBEAUTY
#BEAUTY
#CHARIS
#CHARISSTORE
#charisAPP
@hicharis_official @charis_celeb
+ View more details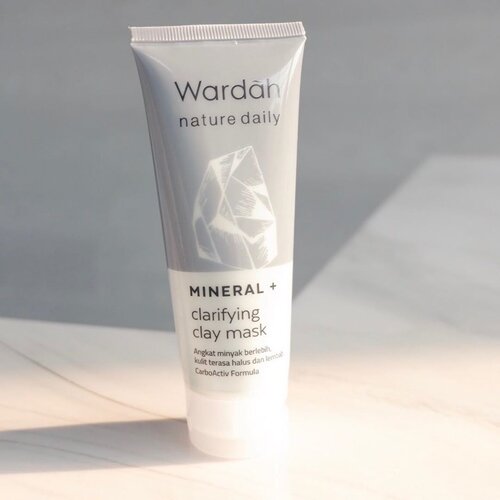 ✨Mini Review
#WardahMineral
Clarifying Clay Mask
Brand sejuta umat lha ya ini mah. Walaupun aku punya kulit kering, tp belakangan ini suka banget beli clay mask karena ngebersihin kotorannya tuh bener2 ke dalem. Toh sesekali pakai clay mask engga akan bikin kulit aku makin kering kok, asal diimbangi dgn hydrating toner dan masker yg hydrating. ⠀⠀
Masker ini mirah harganya di bawah 20k tapi bisa dipake berkali-kali. Berikut review singkat dari aku mengenai masker dari @wardahbeauty
⠀⠀
Love:
- teskturnya creamy, halus mudah dibaur
- pas proses mengering engga bikin wajah ketarik👌
- gampang banget dibersihkan
- bikin wajah halus😭 ga ngerti lagi, halusnya tuh enak bukan yang narik gitu
- harganya super terjangkau
- untuk kulit berminyak ini good deal bgt aih soalnya dia narik minyak berlebih tp ga bikin ketarik nyiksa🤩
⠀⠀
Tapi, tentunya ada minusnya dr produk ini:
- engga ada seal apapun di lubang produknya, jadi engga tau itu kapan pertama kali dibuka:")
- wangi alkoholnya strong sekali
- alkoholnya nusuk mata jd aku nangis(?) kalau make masker terlalu deket
⠀⠀
Kesimpulan:
Menurutku, produk ini cukup dan patut dicoba khusunya kamu yang kulitnya berminyak. Soalnya bener bener ngebersihin wajah dan jadi sehalus itu, kalau kalian timpa sheet mask setelahnya lebih enak. Tapi, kalau wajah kalian sensitif khusunya sama alkohol, mending mundur teratur hehe
⠀⠀
Harga: 16-19.000
⠀⠀
Rate: ⭐️⭐️ (2,5/5)
Untuk lebih lengkapnya kalian bisa lihat blog aku ya🌸
⠀⠀
#ClozetteID
#beauty
#skincare
#makeup
#beautybloggerindonesia
#indobeautysquad
#beautybloggerceriaid
#beautiesquad
#indobeautygram
#beautyblogger
#wardah
#wardahbeauty
#maskerwardah
#wardahmineralclarifyingclaymask
#wardahclaymask
#ipreview
via @preview.app
+ View more details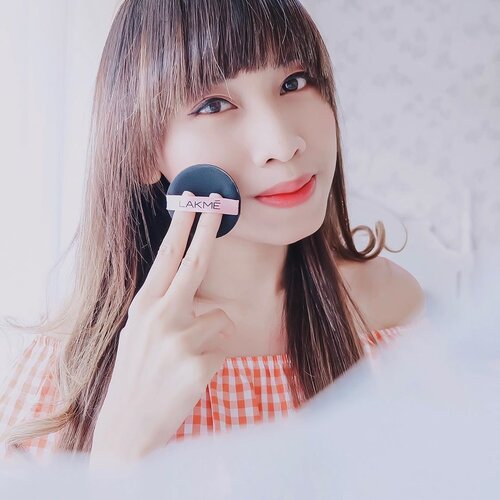 I'm proudly introduce to you,Lakme 9 to 5 Reinvent Primer Matte Cushion Foundation. Really, this is the one of the best cushion of the year 😍-What's good?Tinted moisture textureVelvet-Matte finishMedium to high coverageSPF 30Super light-wearingAll day no touch up, omg !Last up to 8hrs++ without sebumNo need put any powder againSuitable for all skin typeSensitive skin approved 💯Down side?There's no down side so far.I RATE IT 5/5 !-Trust me !You'll never regret or disappointed after trying this cushion. The quality is pretty good, the price super affordable and available in 6 shade. Psttt ! There's a promo for this cushion. Please check it on @lakmemakeup official account at shopee. Buy now or you'll regret soon 😛...
#clozetteid
#cushionserbabisa
#alldaynotouch
#lakmemakeup
#ClozetteID
#cushionfoundation
#lakmecushion
#cushionrecommendation
#bestcushion
#tephcollaboration
#bloggersurabaya
#bloggerjakarta
+ View more details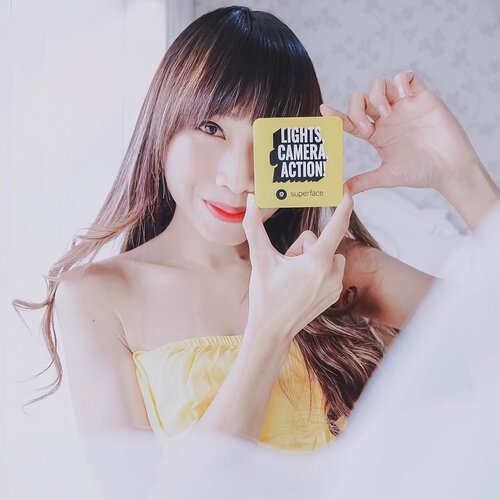 + View more details
loading ...
Back To Top