loading...
Search
3 RESULTS FOR ABHDIPBROW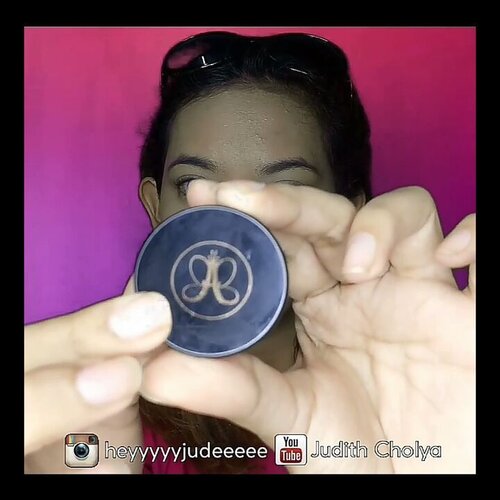 #7D7V
#7d7vday2
- TUTORIAL ALIS PART 2
Okay first of all this is not a sponsored video. Second of all, aku bukan SPG Veet ya kawan2! 😂😂😂 Jadi jangan tanya ke aku harganya berapa, bisa dibeli dimana, apalagi tanya aku kapan nikah, jangan. Tolong. Jangan. Okeh?
Jadi ini dia tahap kedua dari tutorial alis yaitu menggambar alis.. Karena tadi di tahap pertama udah dicukur alisnya kan jadinya dah rapih tuh, tinggal digambar aja ngikutin bentuk alis.. Disini aku gambar pake @anastasiabeverlyhills Dipbrow Pomade yg Dark Brown, aku apply pake kuas 20rebuan di mba mba yg jual 😂 pokoknya untuk alis aku saranin brush yg 2 sisi, 1 angled brow brush yg padat, slim, ga gendut, dan 1 sisi lagi spoolie nya buat nyikat alis.. Aku ambil pomade nya juga ga dicolek ya, tapi aku tap tap gitu brush nya semacam dicocol doang(?) jadi pelan pelan lah jangan sampe tebel banget..
.
.
Nah karena alis aku arched jadi gambar alisnya aku dari bawah alis aku bikin melengkung gitu sesuai bentuk alis aku, trus baru deh bikin garis di bagian atas alis sambil ngisi kekosongan di alis, layaknya kamu mengisi kekosongan hati ini~ nah aku gambar alisnya dari tengah ke belakang ya, makin ke belakang makin tajam setajam silet.. Kalo bagian tengah ke belakang alis udah jadi, baru pake sisa2 pomade yg ada di brush aku warnain bagian tengah ke depannya biar ada gradasi gitchu.. Setelah itu baru deh disikat pake spoolienya supaya alisnya makin natural.. Kalo alis kanan udah selesai jangan lupa juga bikin alis yg kiri ya, karena alis ada 2 dan dua2nya butuh perhatian.. Selayaknya dalam suatu hubungan terdiri dari 2 orang yg dua2nya butuh perhatian, gabisa cuma 1 doang yg merhatiin tapi yg 1 lg malah cuek~
Captionnya kaga muat coy, bagian concealer lanjut di comment ya
.
.
.
.
.
.
.
.
.
#Beautiesquad
#beautilosophy
#Clozetteid
#Beforeafter
#bvloggerid
#beautynesiamember
#muajakarta
#indobeautygram
#instabeauty
#alis
#tutorialmakeup
#tutorialalis
#eyebrows
#eyebrowsonfleek
#eyebrowtutorial
#abhdipbrowpomade
#abh
#abhdipbrow
#anastasiabeverlyhills
#dipbrowpomade
#concealer
#maybelline
#maybellinefitme
#eyebrowsonpoint
#hudabeauty
#wakeupandmakeup
#maquiagem
#makeupartistsworldwide

+ View more details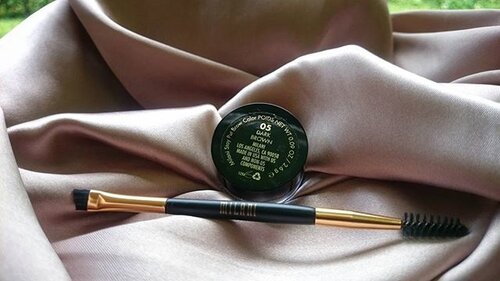 #currentlove
Milani Stay Put Brow in Dark Brown. A noteworthy dupe for Anastasia Beverly Hills Dipbrow Pomade. Should the ABH version isn't up in you alley (or money), I'd highly suggest you to get
#MilaniStayPutBrow
instead. For fifth the price you have the same stay power, impeccably soft (yet hold up) coloured wax to hold you Brow in place. Plus the brush given is well made and not useless like most given brushes. Once you put it there, it stays there through watersplash at least 3 times (whenever I wudhu), Jakarta humidity at its finest, and a roundtrip with Ojek. Yes. At the end of the day, I proudly say the Brow stays.
I got mine from @preorderbymimo
.
.
.
#ABHDipbrow
#Dupes
#MiniReview
#Eyebrows
#Clozette
#ClozetteID
#Makeup
#MilaniCosmetics
#BloggerBabes

+ View more details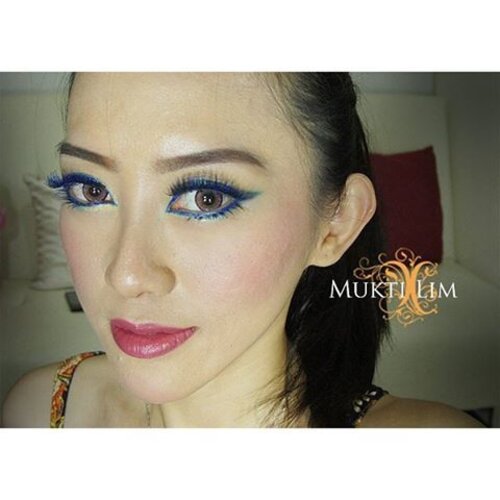 + View more details
loading ...
Back To Top