loading...
Search
2,542 RESULTS FOR CLOZETTEIDREVIEW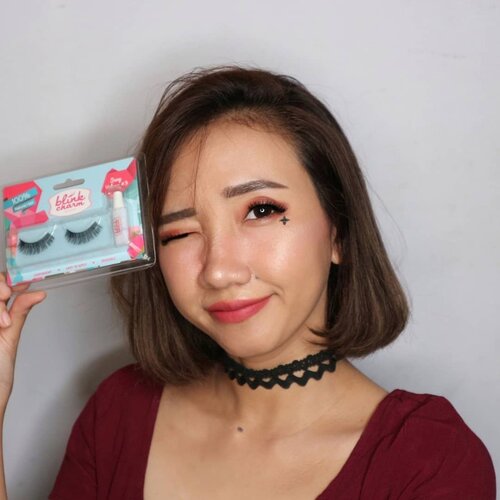 Siapa nih tim fake lashes alias bulu mata palsu?
Dari dulu aku suka banget pake fake lashes, dan @blinkcharm
jadi bulu mata favorit aku karena beratnya super light weight cuma 0.01 gram. Jadi ga berasa deh pake fake lashes. Tulangnya (band) juga sangat flexible ergonomic, jadi pas dipasang langsung ngikutin kelopak mata gitu. Oya, aku bakal review produk ini selengkapnya di youtube aku bareng @clozetteid
dan @blinkcharm
#clozetteid
#Clozetteidreview
#BlinkCharmXClozetteIdReview
#Blinkcharm
#premiumeyelashes
#wearconfidence

+ View more details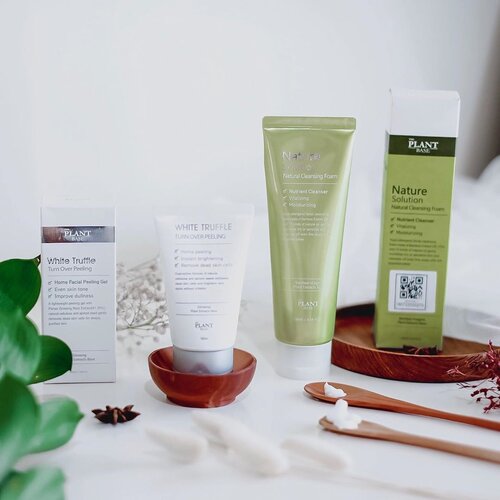 + View more details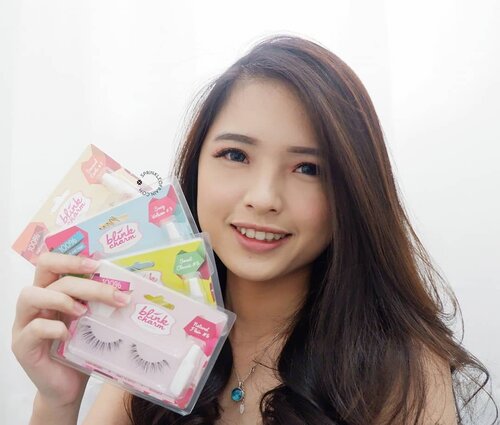 + View more details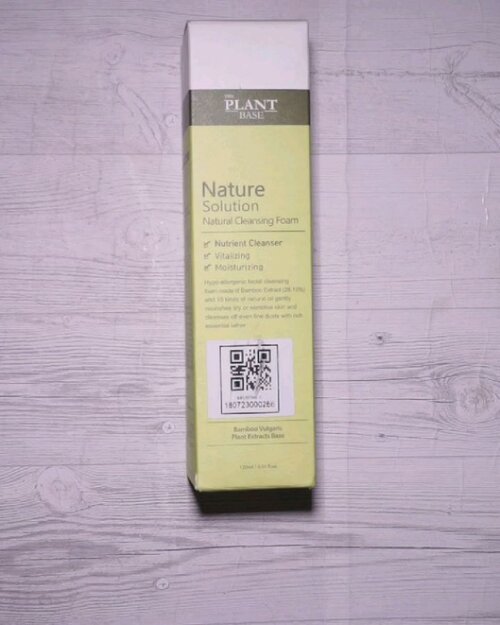 Meet my new loves from @theplantbase_id ❤Beberapa waktu lalu, aku berkesempatan buat nyoba Nature Solution Natural Cleansing Foam, pembersih wajah yg terbuat dari ekstrak bahan organik, 28.15% nya merupakan ekstrak air bambu yg berfungsi sebagai antioksidan, anti peradangan dan anti bakteri.Produk lain yg aku coba adalah White Truffle Turn Over Peeling, eksfoliator yg terbuat dari selulosa alami & biji buah aprikot, yg berfungsi mencerahkan & mengangkat sel kulit mati tanpa menyebabkan kulit jadi iritasi. Ini jadi produk eksfoliasi favorit aku yg baru hehe. Full review sudah mejeng di blogku ya. Silakan mampir :) Produk dari The Plant Base ini bisa didapatkan di @salubritas.indonesia
#ThePlantBaseXClozetteIDReview
#theplantbase
#inlovewithnature
#ClozetteIDReview
#ClozetteID

+ View more details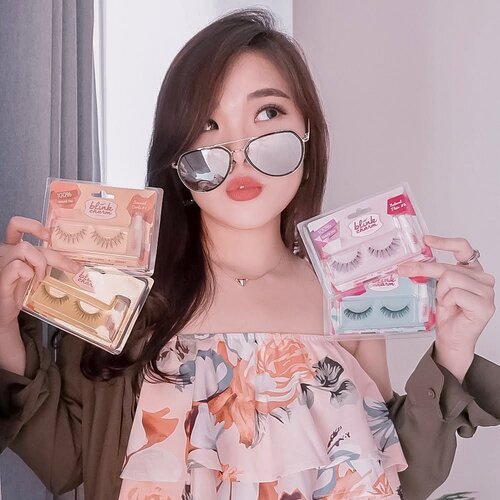 Finally got chance from @clozetteID to review one of my favorite lashes brand @blinkcharm and this time is for all variants they have! Swipe left to see all of them :
* Sweet Classic
#5
: natural eyelashes that suit for daily makeup look.
* Sensual Curls
#7
: cute, Korean makeup look that enhance the upper eyes very well.
* Natural Flair
#5
: to make eyes wider and longer.
* Sexy Volume
#3
: suits for party, occasional event, perfect for dramatic makeup look.
.
.
They're indeed very lightweight and soft, easy to apply, and reusable until 10 times plus. I almost can't find any downside of those lashes, how about you? 😄.
.
.
.
#BlinkCharmXClozetteIDReview
#BlinkCharm
#PremiumEyelashes
#BeautyReview
#WearConfidence
#ClozetteIDReview
#ClozetteID

+ View more details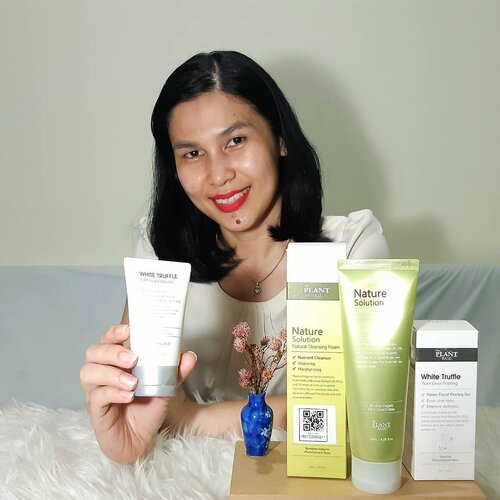 Setelah satu minggu mencoba skincare THE PLANT base yaitu Nature Solution (Natural Cleansing Foam) dan White Truffle (Turn Over Peeling), saya suka! Kenapa?.Karena THE PLANT BASE memiliki rangkaian perawatan organik terutama untuk kulit kering dan sensitif seperti kulit saya. Produknya terbuat dari 100% ekstrak bahan organik bersertifikat ECOCERT untuk menutrisi dan melindungi kulit. Bebas juga dari kandungan berbahaya seperti paraben, sulfat, parafin, pigmen, aroma sintetis, SLS dan minyak mineral sehingga aman digunakan bumil maupun busui. Terima kasih @clozetteidyang sudah memperkenalkan
#THEPLANTBASE
sebagai skincare yang alami, aman dan menjaga kesehatan kulit wajah 😘..Kamu ingin mencoba produk @theplantbase_id? Cuss meluncur ke @salubritas.indonesia
www.salubritas.id
, di situ kamu bisa belanja produk skincare THE PLANT BASE sembari mendapatkan penghasilan tambahan dari transaksi yang kamu lakukan. Pakai kode refferal saya: ID0866015 untuk mendapatkan penawaran menarik berbelanja ya! Mampir juga untuk baca lebih lanjut pengalaman saya memakai kedua produk ini di
bit.ly/ThePurityOfNature
atau klik link di bio!...
#ClozetteID
#ThePlantBaseXclozetteIDreview
#inlovewithnature
#ClozetteIDReview
+ View more details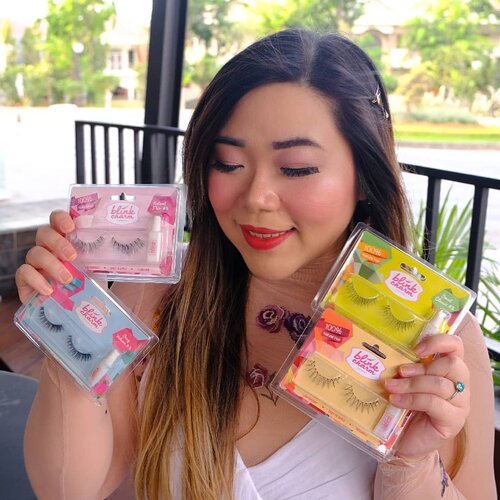 + View more details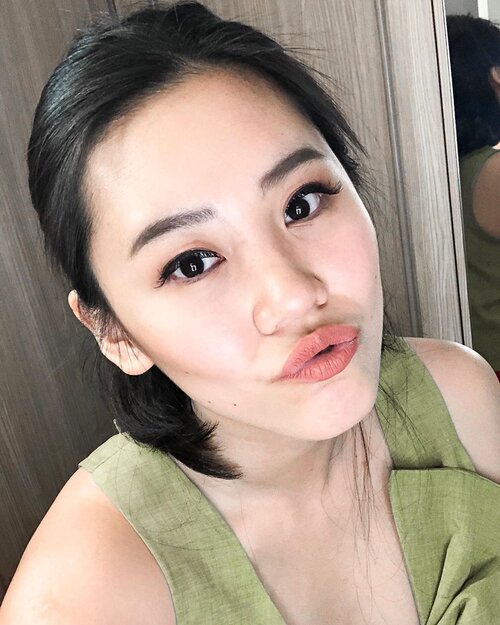 Why the duck face? Karena dari sekian banyak jepret, this one shows my lashes most accurately 😄 Aku tuh jarang banget pakai bulu mata palsu, orangnya males dandan. Dandan buat aku adalah yang penting gak pucat hahaha.
Nah kemarin aku dikirimin 4 varian premium eyelashes dari @clozetteid dan @blinkcharm dan aku approve semua! Aku anti bulu mata palsu yang gak natural dan menor. Yang dikirimin ke aku ini semuanya aku merasa cocok. Ada yang bisa dipakai sehari-hari, ada yang lebih untuk party look. Swipe untuk lihat satu per satu ya.
Aku tulis lagi di sini ya detailnya, please save 🙏🏻 namanya adalah:
1. Natural Flair
#5
- ini agak panjang dan messy look gitu. Flirty and fun, I love it.
2. Sweet Classic
#5
- ini lebih tipis, cocok buat sehari-hari aja. Kemarin aku weekend santai pakai ini bagus.
3. Sensual Curls
#7
- ini agak lebih tebal, tapi masih oke. Kalau yang sehari-harinya lebih dandan dari aku kayaknya cocokan yang ini. Kalau buat aku ini udah level niat dandan kayak mau date night sama suami hahaha.
4. Sexy volume
#3
- ini paling tebel, tapi gak terlalu panjang, jadi gak lebay badai gitu. Bagus buat ke acara yang lebih formal ya.
Sebenernya ini bisa juga kita kreasi tumpuk-tumpuk sendiri. Nanti pas ada acara aku mau coba-coba tumpuk, aku share ya kapan-kapan.
#clozetteid
#beauty
#motd
#clozetteidreview
#blinkcharm
#blinkcharmxclozetteidreview
#wearconfidence
#premiumeyelashes

+ View more details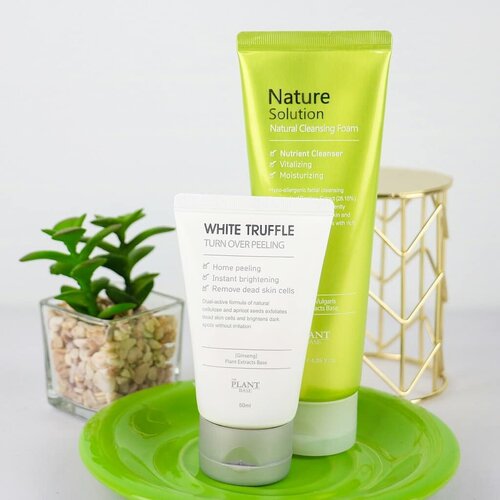 + View more details
loading ...
Back To Top