loading...
Search
2,908 RESULTS FOR CLOZETTEIDREVIEW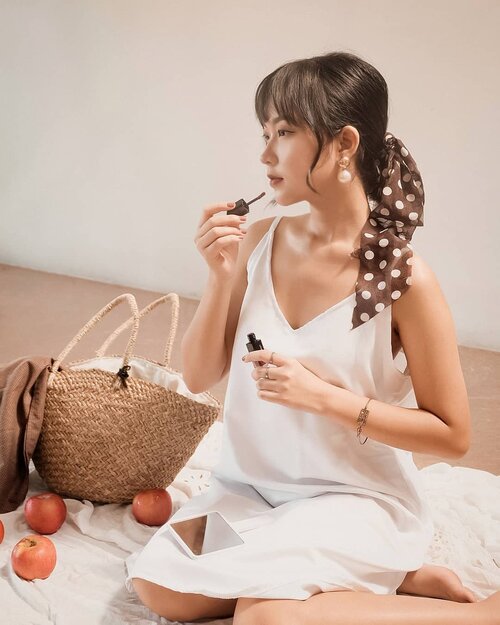 + View more details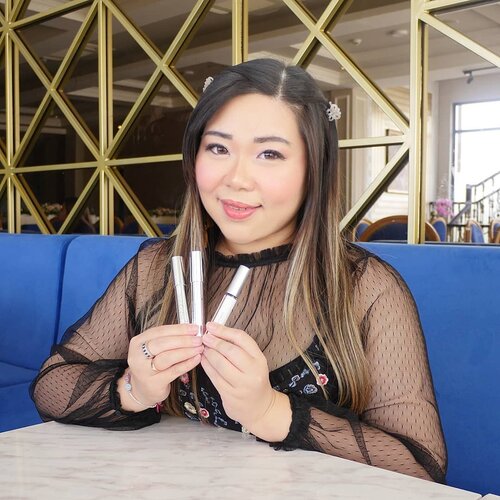 I have been enjoying using these products from @indoganic_official
So much lately, have you heard of this clean beauty (practical, simple and clean)concepted brand before? It's already BPOM and organic certified - all of the composition in their products are chosen carefully to make sure they are toxin-free.. First product that i tried is their Brow & Lash Serum that can be used on both your eyebrows and lashes. It has benefits to lengthen and volumized, stimulate growth, strengthen and make them healthier. I've use it for about 10 days on my lashes (because my eyebrows are very thick already) and my originally very thin and sparse eyelashes become thicker, darker and more volumized (swipe to see the progress)! I also enjoy using their Lip & Cheek Crayon that has very creamy and soft texture. Made with botanicals natural composition like Jojoba oil, Vegetable Squalene and Shea Butter that's very moisturizing as well as Raspberry Seed Extract and Grapefruit Oil. Like its name suggested, it can be worn on both the lips and cheeks. I love wearing these for everyday use as they are very soft and comfortable, and non drying even after being used the whole day.
The Lip & Cheek Crayon is available in 2 shades that are suitable for everyday use, swipe to see lip swatches. I love using the Natural Nude everyday because it can make my face more polished even when i wear no makeup while the Rosy Red is super pretty for days when i want to look very made up without wearing too much makeup.
The texture of the Lip & Cheek Crayon is so creamy that it feels more like a pigmented tinted lip balm for me. If you are someone who always wanted to try red lips but get intimidated by the boldness, i strongly recommend trying Rosy Red as the pigmentation can be controlled by using it lightly so the shade would still be beautifully red without being too bold but you can always amp the strength by applying more.
Thank you so much @indoganic_official
And @jakartabeautyblogger for the chance to try out these awesome products 😘
#indoganic
#indoganicbeauty
#indoganiccleanbeauty
#indoganicofficial
#JakartaBeautyBlogger
#JakartaBeautyBloggerFeatIndoganic
#clozetteid
#review
+ View more details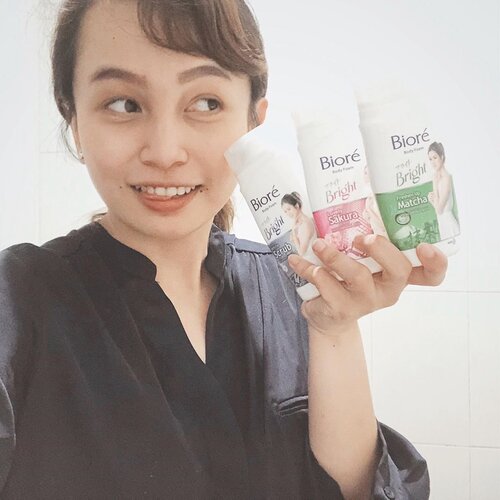 Kalau kalian perhatiin insta story aku, aku emang suka pake sabun mandi dari @id.biore
Biasanya aku beli refill pack yg bisa diisi lagi ke botol.
Nah kali ini, @clozetteid introduce me with Biore Kirei Bright White Scrub yg bisa membantu mengangkat sel kulit mati, Biore Lovely Sakura ( fave scent so far 💕 ) dan Freshen Up Matcha yang diperkaya Hyaluronic Acid.
Kalo biasanya aku pake Hyaluronic Acid buat melembabkan wajah, kali ini ada kandungan ini buat di badan. Hmm menarique. Which one should I try first? 🤔
@clozetteid dan @id.biore
#BiorexClozetteID
#KireiBrightSkin
#CerahKenyalBercahaya
#ClozetteID
#ClozetteIDReview
+ View more details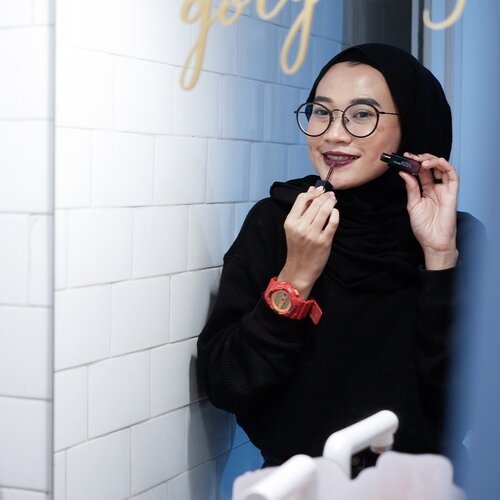 + View more details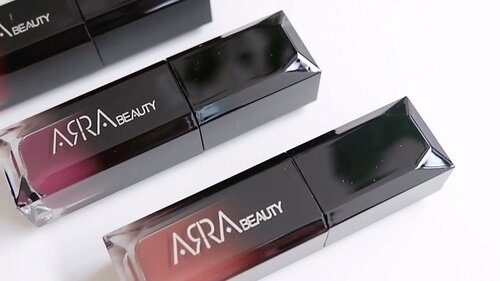 + View more details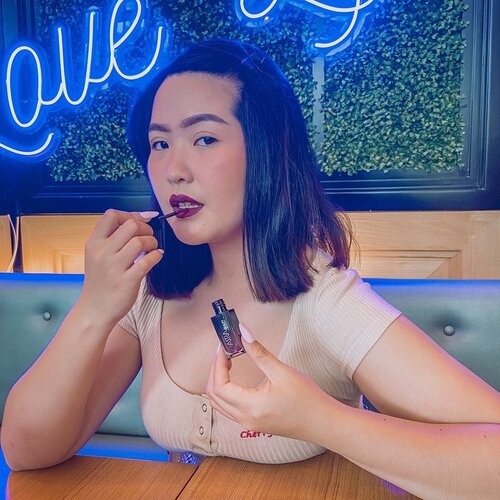 + View more details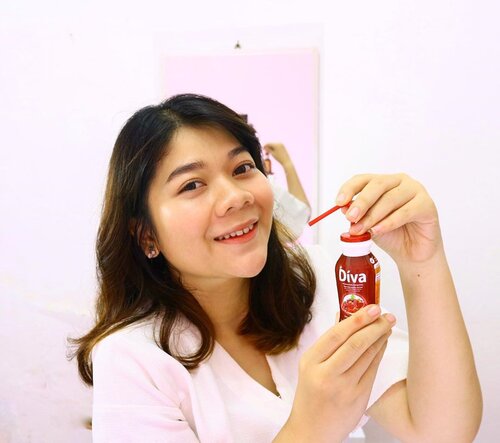 Pernah ga sih ngerasa kalau udah pake skincare maksimal tapi hasilnya engga keliatan juga dikulit?
_
#l
Ternyata jika ingin punya kulit cantik, nutrisi yang masuk ke tubuh harus diperhatikan karena sangat berpengaruh pada kesehatan kulit. Seperti beberapa orang untuk yg kulitnya sangat sensitif, suka kambuh ruam-ruam, merah-merah bukan karena efek memakai produk tetapi karena makan- makanan yg salah, alergi, atau makanan-makanan tertentu dalam jumlah berlebihan.
_
Sangat jelaslah sekali apa yg kita makan sangat berpengaruh juga hasilnya ke kulit. Seperti apa yg sedang aku rutin lakukan untuk mempunyai kulit yg cantik, sehat dan awet muda selain pemakaian skincare. Yaitu dengan rajin minum @divabeautyid sehari dua botol.
Banyak yg skeptis, apakah rajin mengkonsumsi minuman berkolagen akan berpengaruh pada kulit? Well, kabar baiknya di kulitku sih iya! Sudah seminggu lebih aku rajin mengkonsumsi Diva beauty drink dan hasilnya kulitku terasa lebih kenyal, lembap dan glowing ✨
_
Baca full reviewnya di
www.elyayaa.com
ya 🙂 @clozetteid
#beauty
#beautybloggers
#GlowLikeDiva
#glowingskin
#motd
#DivaBeautyDrink
#BBIxDivaBeauty
#DivaBeautyXClozetteIdReview
#ClozetteID
#clozetteidreview
+ View more details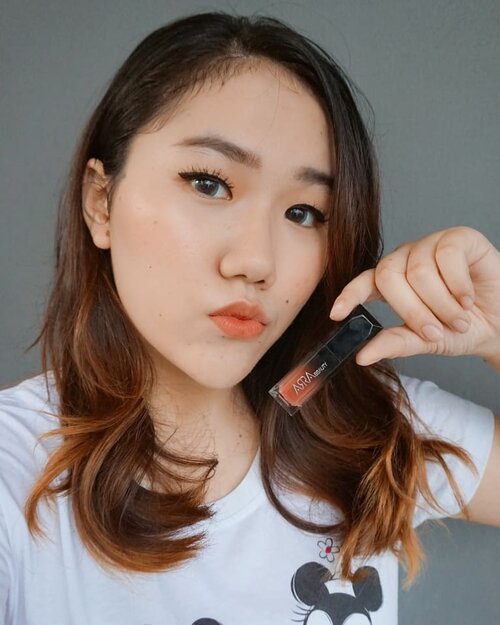 Gak cuma kulit wajah aja yang perlu dirawat, tapi bibir juga! Yes, bibir bisa menua bahkan lebih cepat kalau gak dirawat :( Buat yang gak mau ribet salah satu solusinya pakai lip products yang mengandung anti-aging ingredients kayak @arra_beauty lip matte dan lip moist ini. Bibir cantik dan tetap terawat deh~Aku cobain shade terbarunya Dumai dan Lume. Warnanya cantik abis 🖤 Di sini aku pakai yang Dumai. Suka warnanya wearable banget buat daily. Nah, bibir glossy lagi back in trend kan. Top pakai lip moistnya deh cucok, gak lebay kayak abis makan gorengan. Looks healthy. Review lengkap di blog
www.dewiyang.com
cus mampir~.
#Clozetteid
#ARRABeauty
#ARRABeautyID
#IamARRA
#Clozetteidreview
#LoveLips
#ARRABeautyxClozetteidReview
@clozetteid
+ View more details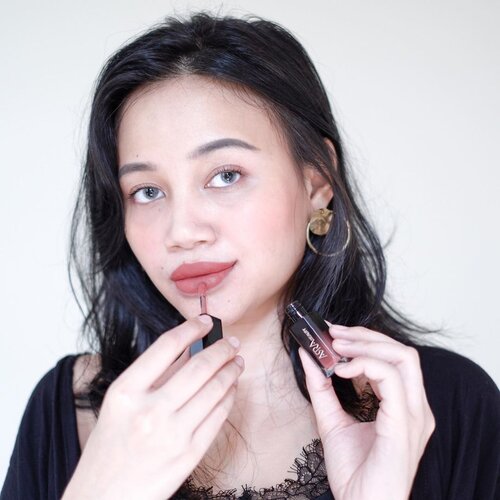 Wearing @Arra_beauty Lip Matte shade Dumai. I thought this kind of color didn't suit me well but turn out i was wrong 😆______Si shade Dumai ini warna nya oke banget buat daily use, mau buat acara pun oke juga tinggal main di eyeshadow nya. Packaging wise: lucuk! Hitam tapi ada sedikit part transparant nya._____Eh, udah tau belum kalau Arra Beauty ini Lip Cream Anti-Aging? Baca dong yuk di blog gue, as usual link nya ada di bio ❤️✨——
#Clozetteid
#ARRABeauty
#ARRABeautyID
#IamARRA
#Clozetteidreview
#LoveLips
#ARRABeautyxClozetteidReview
@clozetteid
+ View more details
loading ...
Back To Top