loading...
Search
4,057 RESULTS FOR CUTE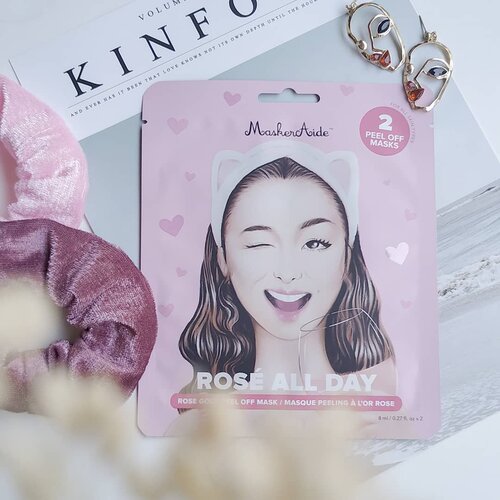 MaskerAide™ Rose All Day - Rose Gold Peel-Off Mask
.
Sebenarnya aku bukan orang yang suka peel-off mask, karena aku punya kulit sensitif dan seringnya kulitku jadi iritasi setelah pakai peel-off mask, so I prefer sheet mask or clay mask. Tapi.... Lihat deh masker ini super cute! Bukan sekedar kemasannya aja yang cute tapi tekstur dan warnanya juga bener-bener2 sesuai namanya, rose gold! So pretty ✨.
.
🍷MaskerAide is Canadian-Korean beauty brand, bingung nggak?? Jadi ini tuh brand Canada, diformulasikan di Canada but made in Korea, paham?
.
🍷Rose Gold peel-off mask ini mengandung honey extract, royal jelly extract, propolis extract, Rose water & Bergamot oil.
.
🍷 Tiap pack nya berisi 2 sachet masing-masing berukuran 8ml, 1 sachet bisa aku pakai 2x.
.
🍷Teksturnya kental berwarna rose gold, agak lengket tapi mudah diratakan. Gunakan agak tebal supaya mudah dikelupas.
.
🍷Baunya enak banget, kayak bau bunga gitu tapi bukan yang terlalu kuat. Sayangnya ketika dioleskan disekitar mata terasa agak pedih.
.
🍷Surprisingly, pas pakai masker ini ada soothing sensationnya, trus pas masker mulai kering tidak membuat wajah terasa ketat dan ketarik.
.
🍷Butuh waktu 15-20 menit untuk membuat masker kering seluruhnya. Ketika di kelupas tidak terlalu sakit dan masker yang mengering tidak mudah robek jadi bisa dikelupas secara utuh se-muka.
.
🍷Karena kulit mati ikut terangkat, wajahku jadi terasa halus, terlihat cerah & glowing setelahnya. Tidak ada tanda-tanda iritasi atau kemerahan.
.
🍷Agak takut jika kulitku bakal jadi kering, tapi ternyata nggak! Sepertinya kandungan madu, royal jelly & propolis extract yg membuat kulitku tetap lembap.
.
🍷Overall, ini masker yang bagus! Aku sarankan untuk menggunakannya seminggu 1x buat yang punya kulit sensitif, dan 2-3x buat yang kulitnya normal/berminyak.
.
.
Get yours now at my Charis Shop
https://hicharis.net/yourwilddaisy13/IvE
#roseallday
#maskpacks
#peeloffmask
#Maskeraide
#hicharis
@hicharis_official @charis_celeb @maskeraidebeauty .
#clozetteID
#bloggirlsid
#kbbvmember
#beauty

+ View more details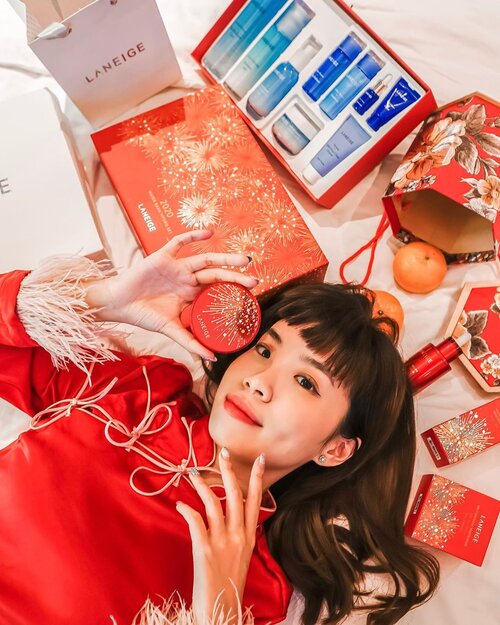 + View more details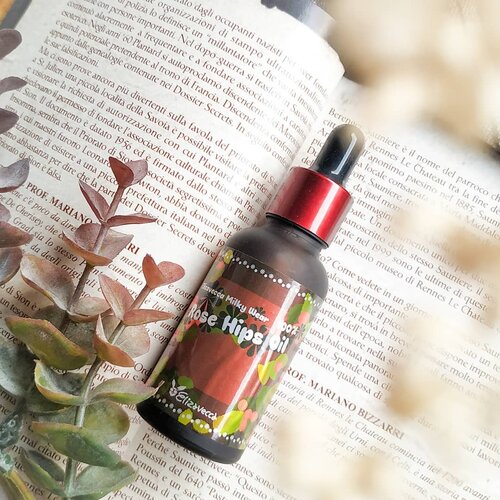 Elizavecca Milky Wear 100% Rosehip Oil
.
This is the first oil that I dare try to apply it on my face. I have read about how good rosehip oil is, some people said it works like magic for the skin. .
First, I'd like to highlights what are the benefits of rosehip oil as stated at littlediy.com
❤ Fades Wrinkles : It help stimulate collagen production & slows down aging.
❤ Fights Acne : The oil's acid content helps prevent blackheads & whiteheads.
❤ Evens Skin Tone : Using it at night to fade scars, spots & pigmentation.
❤ Fade Stretch marks : Massage oil into your stretch marks to help repair the damage skin.
❤ Hair Growth : Helps repair the damaged hair & promots healthy hair growth.
.
The oil housed in frosted amber glass dropper bottle. I think this is the old packaging, because they already have the new packaging with their cute piggy illustration on it.
.
Since it's 100% rosehip oil & there's no artificial fragrance added, so it's smell slightly musty.
.
It has clear & liquid texture, feels abrasive and greasy, so I chose to mix it with my moisturizer before applying it onto my face to reduce its uncomfortable greasy feeling and unpleasant scent.
.
This oil works pretty well for my seasonal dry patches. I frequently have dry patches due to weather changes or when my skin got bad reactions of a new products. By using this oil, I can see that my dry patches are slowly disappearing and my skin has become more moisturized.
.
I plan to use it for my thighs stretch marks. My weight increased dramatically, around 11 kg, so stretch marks appeared on my thighs. I will share how the results later...
.
This product was provided by
#elizavecca
in exchange for honest review.
.
.
#rosehipoil
#elizaveccarosehipoil
#clozetteID
#bloggirlsid
#kbbvmember
#beauty
#beautyblogger
#beautyreview
#beautycommunity
#skincare
#skincarereview
#skincarecommunity
#skincareroutine
#skincarediary
#skincarelover
#kbeauty
#koreanbeauty
#kskincare
#koreanskincare
#koreanmask
#koreansheetmask
#glowingskin
#glowskin
#acneproneskin
#antiacne
#acne
#sensitiveskin
#acnetreatment

+ View more details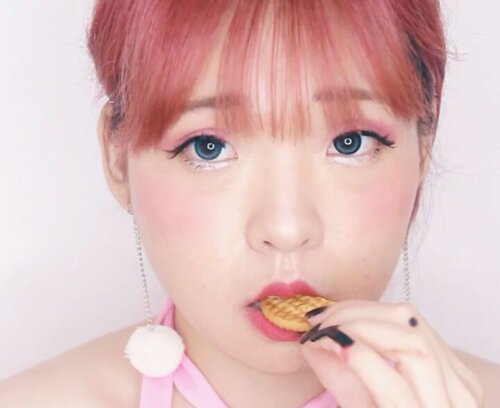 + View more details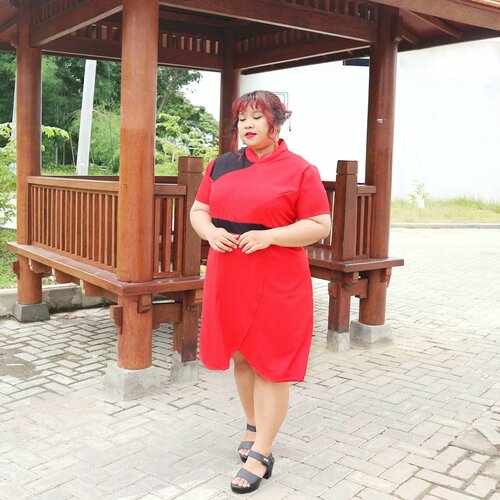 + View more details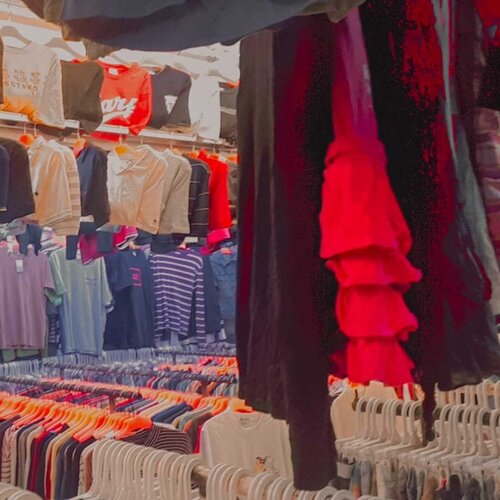 Hari minggu kemarin memutuskan
#thrifting
ke
#pasarsenen
👣⠀⠀⠀⠀⠀⠀⠀⠀⠀
⠀⠀⠀⠀⠀⠀⠀⠀⠀
Soalnya agak kangen thrifting, karena dulu pernah gue lakuin jaman kuliah. Selain itu, pengen cari cute pieces juga buat upgrade style sendiri 👒⠀⠀⠀⠀⠀⠀⠀⠀⠀
⠀⠀⠀⠀⠀⠀⠀⠀⠀
Pengalaman pertama kali belanja baju bekas di pasar senen sudah ada di
www.yoursundaypills.com
atau bisa langsung ke link yang ada di bio 💛⠀⠀⠀⠀⠀⠀⠀⠀⠀
⠀⠀⠀⠀⠀⠀⠀⠀⠀
#clozetteid
#outfit
#thriftshop
#thriftjakarta

+ View more details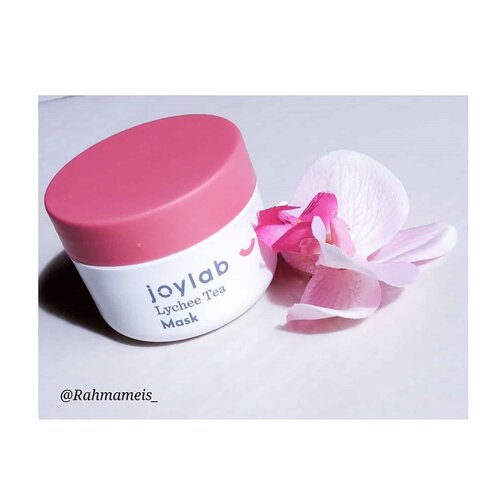 #reviews
🍒 JOYLAB " Lychee Tea Mask" 🍒....Unique masks in my opinion, because With the combination of the formula Black Tea Ferment and Lychee Pericarp Extract, it is useful as an antioxidant while providing nutrition. I'm very interested to try it. Let's see after I wear this mask...🍒TEXTURE AND SCENT: In terms of texture this mask is shaped like a pale white balm, does not smell at all. I like masks that don't smell anything, because my nose is sensitive to strange odors 😂... 📦PACKINGAN: In terms of packing this mask is stored in a round container made of plastic and small, the lid is rotated and the same color as the color of the lychee. Red .. I like the cute packaging 😂😂... 🍒 HOW TO USE: Use in the state of the face that has been cleaned. Applied to all faces evenly. Let stand 15-20 minutes, then rinse with water. I wear this 2 to 3 times a week....🍁Review: after trying to wear this mask 2 to 3 times I feel the skin feels smooth, healthy and bright. With a pleasant and refreshing hydration effect, because it contains the formula Black Tea Ferment and Lychee Pericarp Extract, it is useful as an antioxidant. I think this mask is good for adding hydration to the skin. After washing my face, my face immediately feels fresh and clean... Attention: The above review is based on my experience, and the results depend on each of your skin... How about you? Attracted to try it ???... Rate: 4.5 / 5.. * Gifted *
+ View more details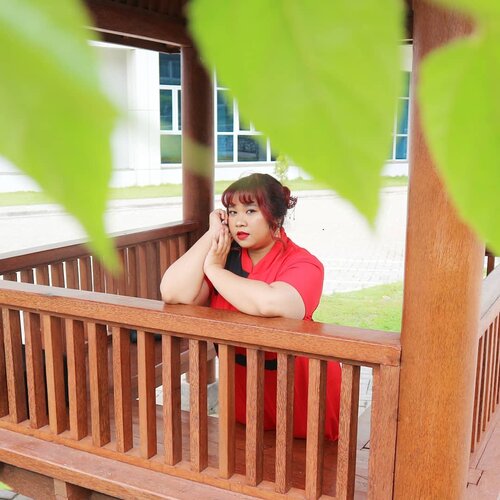 + View more details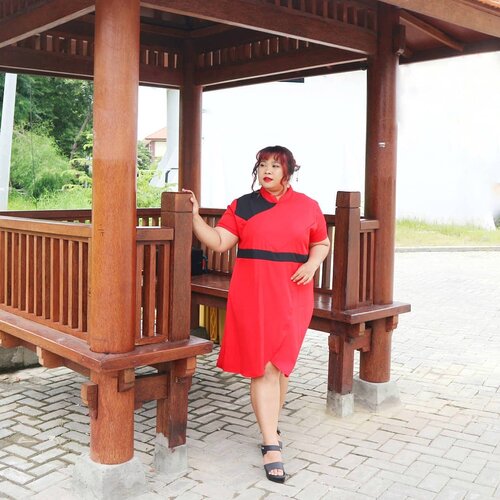 + View more details
loading ...
Back To Top