loading...
Search
1,553 RESULTS FOR KBEAUTY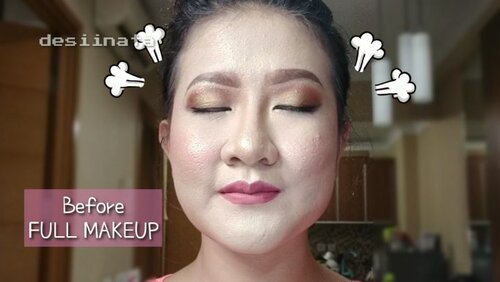 + View more details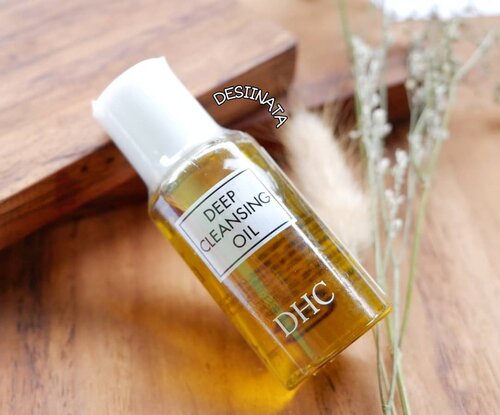 + View more details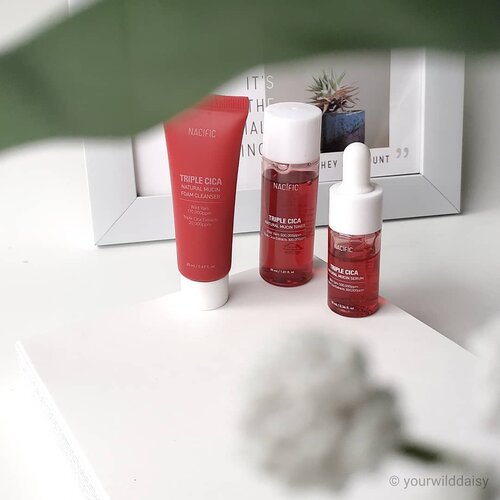 Beberapa bulan yg lalu, ketika aku mereview salah 1 produk Some by Mi Truecica line banyak yg request untuk cobain Triple Cica Nacific, karena sekilas memang sama jadi sepertinya bisa bikin perbandingan. But, setelah baca main ingredients Triple Cica Nacific aku menemukan bahwa kandungannya berbeda, Truecica SbM menggunakan Snail Mucin, Sementara Triple Cica Nacific menggunkan Plant Mucin, jadi aku tidak bisa membandingkan keduanya..Nacific Triple Cica Natural Mucin Kit.Trial kit ini diformulasikan untuk Balancing, Brightening, Relaxing & Soothing. Setiap produknya menggunakan main ingredients Wild Yam & Triple Cica Extract. Apa saja isinya?.🌹Triple Cica Natural Mucin Foam Cleanser 20ml.Dengan kandungan 170,000ppm Wild Yam & 20,000ppm Triple Cica Extract. Tekstur cleansernya agak thick tidak terlalu cair, dengan warna pink kemerahan. Ketika ditambahkan dengan air akan membentuk foam yg lembut. Baunya mirip tea tree, cukup refreshing. Sayangnya setelah dibilas dengan air ada kesan ketarik & aku kurang suka itu. Setelah sekitar 1 mingguan beberapa bagian diwajahku menjadi kering. Akhirnya aku hentikan pemakaian cleanser ini..🌹Triple Cica Natural Mucin Toner 30ml.Mengandung 500,000ppm Wild Yam & 300,000ppm Triple Cica Extract. Bukan sekedar kemasannya aja yg warna merah, tapi tonernya juga merah. Teksturnya sedikit kental tapi tidak seperti lendir. Memiliki aroma tea tree. Aku suka toner ini selain memberikan soothing sensation terutama dibagian kulit yg bermasalah, toner ini juga cukup menghidrasi..🌹 Triple Cica Natural Mucin Serum 10ml.Dengan 500,000ppm Wild Yam & 300,000ppm Triple Cica Extract. Sama seperti tonernya, serum ini berwarna merah dan memiliki aroma tea tree. Teksturnya seperti lendir dan terasa sedikit lengket. Sebenarnya serum ini bekerja cukup baik, memberikan hidrasi yg lebih bagus dari tonernya, tapi sayang pilling. Ketika ku layer dengan beberapa produk setelahnya dia berubah menjadi gumpalan2..Dari ke 3 produk dalam trial kit ini tentu tonernya yg paling recommended! & I'm thinking to buy the full size 😂..Kalian bisa beli trial kit ini di @beautyglowing.
#Nacific
#NacificTripleCica
#Kbeauty
#ClozetteID
+ View more details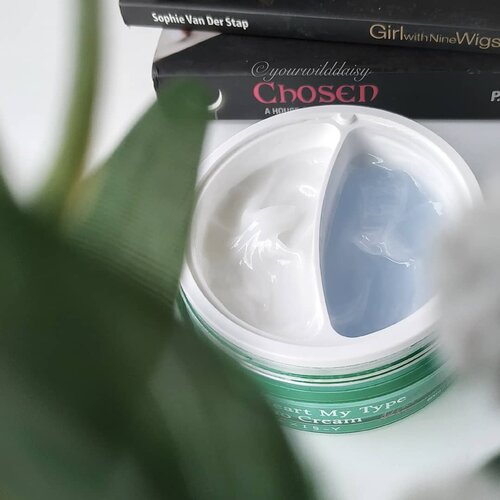 Have a nice weekend everyone ❤ how was your Valentine's day? Yesterday I only spent my time at home, no chocolate no flowers, how sad 😂 but no, I'm not sad!
.
Today I'd love to review a products that have become my favorite lately. Have you ever imagined 2 types of cream in 1 jar? it's Axis-Y Cera-Heart My Type Duo Cream. Consists of 2 types of cream for dry and oily skin areas, sounds very good for those who have combination skin right?
.
🌿 Heartleaf T-Zone Cream
This cream is formulated for oily skin areas. Contains heartleaf which hydrates oily skin. The cream color is bluish and has a gel texture, lightweight and easy to absorb. The smell is quite refreshing and soothing.
.
🌿 Ceramide U-Zone Cream
This cream is formulated for dry skin areas. Contains ceramide that nourishes dry skin. The texture of the cream is thicker than T-cream, has milky white color. Feels rich and very moisturizing.
.
Even though the name is T & U - Zone cream it doesn't mean you have to use it for T or U zone, it can be used as needed. Many people have T-zones are more oily and U-zones are drier, but in my case it's the opposite. I have drier T-zone sometimes even appears dry patches, while my U-zone is oily. So, I use U-Zone cream for my T-zone and T-Zone cream for U-zone.
.
After using it for a month I can say that this is the best cream for my combination skin! The U-Zone cream is able to deal with dry patches on my nose and chin area. While the T-Zone cream even thought has a light texture but is able to provide good hydration for my oily skin area.
.
If you have combination skin, you must try this cream!
.
.
.
Where to buy? @beautyglowing
.
.
#axisy
#axisyindonesia
#moisturizer
#combinationskin
#kbeauty
#koreanbeauty
#kskincare
#koreanskincare
#clozetteID
#bloggirlsid
#kbbvmember
#beauty
#beautyblogger
#beautyreview
#beautycommunity
#skincare
#skincarereview
#skincarecommunity
#skincareroutine
#skincarediary
#skincarelover
#glowingskin
#glowskin
#acneproneskin
#antiacne
#acne
#sensitiveskin
#acnetreatment
+ View more details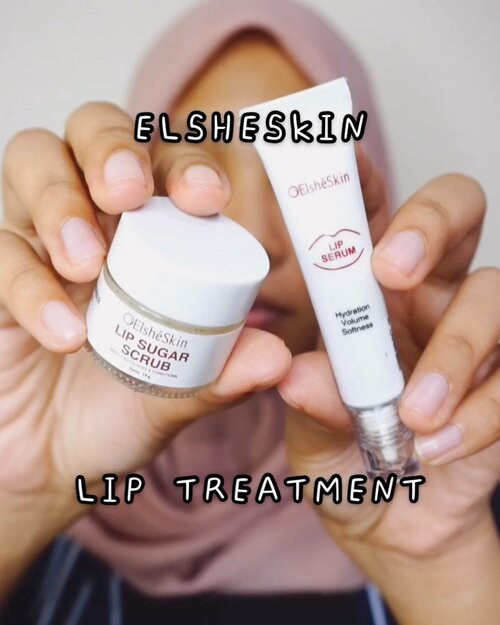 Suka ngerasa kalau pakai lipstick, liptint atau apapun yang dipakaikan ke bibir hasilnya ga bagus? Eh jangan selalu salahin produknya dulu, mungkin bibirnya yg salah *eh 🤭 haha Cobain dulu rangkaian perawatan khusus bibir dari @elsheskin ini 👩‍🏫.💋 Elsheskin Lip Sugar ScrubManis!! 😋 haha tipe lip scrub pada umumnya yang bisa mengeksfoliasi bibir kita supaya kulit mati yg numpuk bisa ke angkat. Jadinya bikin bibir makin muyus. Pakainya cukup 1-2 x dalam seminggu. Ga usah tiap hari~.💋 Elsheskin Lip SerumIni pakainya setelah penggunaan lip scrubnya dan bisa dipakai tiap hari. Gunanya? Untuk menutrisi bibir yang menjadikan bibir lebih lembut dan ga kering kayak dompet belum gajian..Bukan review kaleng-kaleng, sungguhlah setelah rutin pakai produk ini yang tadinya pakai lipstick dan sejenisnya tuh serba salah, skrg justru nyaman2 aja dipakai. Kenapa dulu malah nyalahin produknya padahal bibirnya aja yg kering dan selalu skip perawatan😂 Apalagi bulan puasa gini malah bikin bibir makin kering, jangan lupa minum air putih yang cukul ketika berbuka san sahur ya😇.Say goodbye to your dry and chapped lips!!.Kalau kalian mau cobain produk ini juga termasuk produk Elsheskin lainnya, bisa langsung belanja di web atau line mereka dan jangan lupa untuk pakai kode voucher 'SQUADTAMI' supaya dapat diskon ya. Psst.. tapi kode voucher ga berlaku di ecommerce ya😋🙏 Happy shopping🛍.
#elsheskin
#elshesquad
#liptreatment
#kbeauty
#lipscrub
#fungalacne
#skincareroutine
#lipserum
#drylips
#clozetteid

+ View more details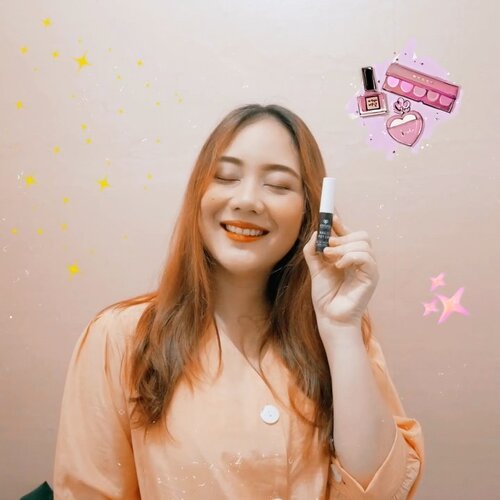 + View more details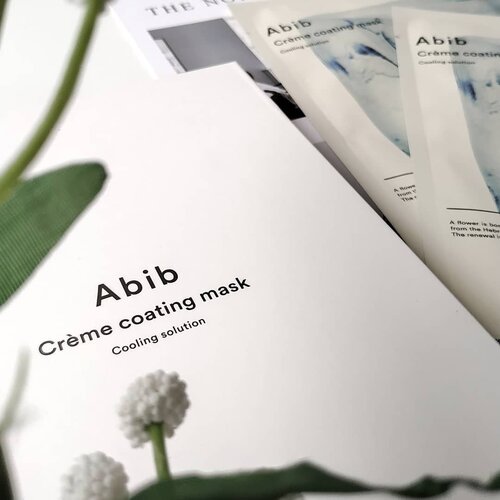 Abib Crème Coating Mask - Cooling Solution
.
Another unique mask that I discovered earlier this year. What's the uniqueness of this mask? The regular sheet mask is submerged in essence, while this mask is coated with cream essence. This is certainly more practical and reduce the mess due to the drippings essence.
.
This cooling solution variant claims to cool down your skin temperature & soothe irritated skin, it seems to be very suitable for use during summer & for sensitive skin.
.
Packed in plastic which is bigger than the usual sheet mask packaging. When I opened the packaging, I found another clear plastic package inside. 2 pieces type, each sheet are protected with film. When I open the protective film, it feels like peeling off a sticker and then sticking it on my face. It felt very strange at first, but later I found out that this was a fairly easy and practical way, and no more messy essence.
.
I thought that this mask would have a cooling sensation, seeing some soothing ingredients like Centella Asiatica & Tea Tree, but apparently during the use I didn't feel any cooling sensation.
.
After 20 minutes I took the mask and the cooling sensation suddenly appears and I love it! when I massage the remaining creamy essence it turns into water droplets, and it's so soothing!
.
How was the results? As its claim! This mask instantly reduces the redness and cool down my irritated skin, besides that my skin feels moist and well hydrated.
.
I highly recommend this mask, for those of you who don't like "wet" sheet masks and need a good mask for skin irritation.
.
I'll be back with the other variant, the tone-up solution, see ya 😏
.
.
#abib
#creamecoatingmask
#abibmask
#abibsheetmask
#kbeauty
#koreanbeauty
#kskincare
#koreanskincare
#koreanmask
#koreansheetmask
#clozetteID
#bloggirlsid
#kbbvmember
#beauty
#beautyblogger
#beautyreview
#beautycommunity
#skincare
#skincarereview
#skincarecommunity
#skincareroutine
#skincarediary
#skincarelover
#sheetmask
#sheetmaskreview
#mask
#maskreview
#sheetmasklover
#sheetmasksddict
+ View more details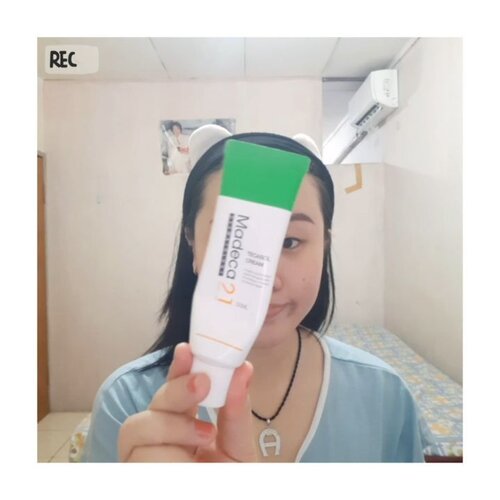 Lagi bucin day6, dats why lagunya "BEAUTIFULLLLLLLLLLLLLLL"
Taking care of your skin equals
#SELFLOVE
💞💓💕
Ini skincare routine pas lagi stress stressnya menghadapi sidang, semuanya ngebantu calming my skin~ luv sekali!!!!
@bentoncosmetic_id Aloe BHA Skin Toner
@purito_official Centella Buffet Serum
@madeca21_kr tecasol cream
@kleiandclay - ini oil ajaib banget genks! Kalo lagi ada jerawat besoknya bisa hilang. Gokil! Cinta mati gw!
#kbeauty
#skincare
#koreanskincare
#abcommunity
#clozetteid
#beautiful
#beauty
#instagram
#skincareroutine

+ View more details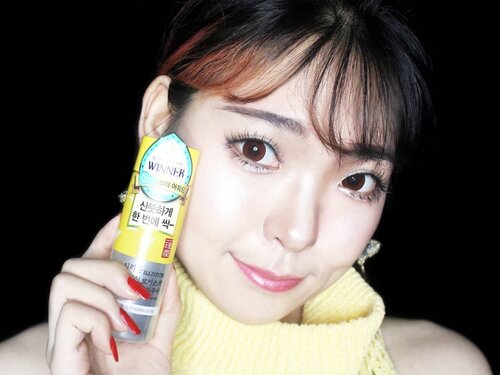 As an entertainer and work in beauty industry - i have to look perfect from top to toe, from Makeup, Hairstyle, Fashion, etc..I often wear a waterproof makeup to keep my makeup on its place without retouch many times. Especially when i have a crazy-busy schedule, attend an event, photosession, or another schedule..But when i wear a waterproof makeup, i have to remove it very clean, or it will leave acne, or other skin problem..I've tried Illiyoon Fresh Moisture Lip & Eye Remover that clearly remove waterproof and longwear makeup. Eventhough it has strong cleansing power, but containts very mild ingredients, and leaves skin around my eyes and lips feel very smooth and moisturized..Illiyoon Fresh Moisture Lip & Eye Remover formulated with coconut oil that can melt away makeup. Also Yuja, a Korean Citron that can revitalized tired skin around eyes and lips, just leaves skin feel moisturized..This is what i need, deep cleanse and easily remove waterproof makeup without rubbing many times. Because lips and eyes are sensitive enough, when you rubbing you eyes and lips area so many times, your eyes and lips area will getting irritated. But this cleanser perfectly remove waterproof makeup and leave the skin around the eyes and lips soft and moisturised. Just leave my skin fresh and clean. It doesn't leave any oily feeling..If you want to buy this product, you can save USD -1.35 (USD 10.35👉9.00) using AIYUKI8's Exclusive Offers through :
https://hicharis.net/AIYUKI/JT8...@hicharis_official
@charis_celeb
#illiyoon
#freshmoisturelipandeyeremover
#remover
#lipremover
#eyeremover
#CHARIS
#hicharis
#Charis
#CharisCeleb
#illiyoon
#illiyoonFreshMoisture
#KoreanBeauty
#KBeauty
#Korean
#KoreanMakeup
#BeautyBlogger
#BeautyVlogger
#illiyoonLipAndEyeRemover
#clozetteid
#Makeup
#Cosmetics
#style
#Blogger
#Blog
#Beauty
#girls
#メイク
#makeup
#style
#girl
#beauty
#kawaii
+ View more details
loading ...
Back To Top