loading...
Search
9,403 RESULTS FOR SKIN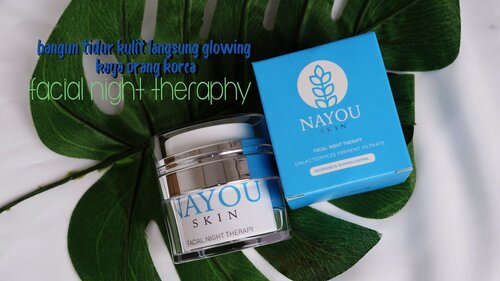 FACIAL NIGHT THERAPHY - NAYOUSKIN - YouTube

+ View more details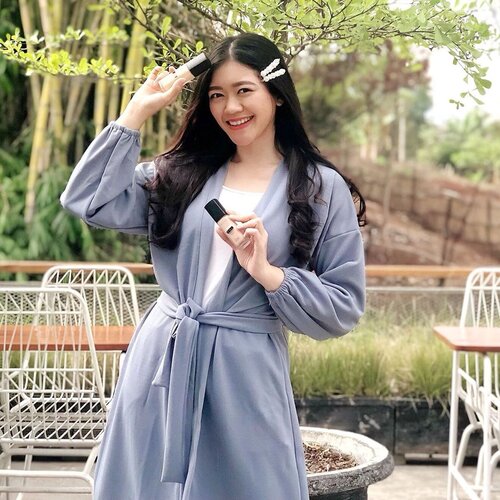 + View more details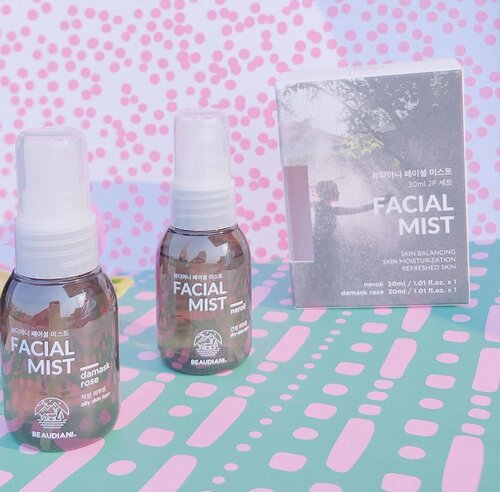 What's this? The cute mini bottle from @beaudiani @beaudiani_global 😍
BEAUDIANI FACIAL MIST 💧
Neroli (dry skin type)
Damask Rose (oily skin type)
How much do you need to face mist? for me, every day I definitely use face mist because I need extra hydration, instant freshness, and so it's not easy to sleepy😁
What are the advantages of face mist Beaudiani? first of all I was quite impressed with the ingredients because for me this content was quite unique and I just met this product 😍
It uses citrus aurantium dulcis flower oil helps for dry skin and a base of carrot seed oil which helps to make skin healthy. Its full moist and continuous moisturizing makes tired skin moist and healthy. Also, delicate citrus aurantium dulcis flow er oil (neroli oil) fragrance helps to uplift the mood. Is perfect for me who is moody 😆
Which of these two variants am I using? I use both! because in today's weather, my skin is easily dehydrated and the first aid is to use face mist. And also when going to reapply and after reapply sunscreen I usually use face mist for extra freshness and to boost my mood 🎀
I want to know how you use face mist, tell me 🥰
대단히 감사합니다 @madforcos ❤️
#beaudiani
#beaudianiglobal
#madforcos
#madcos
#frmadcos
#facemist
#skincare
#makeup
#beauty
#clozette
#clozetteid
#skincarecommunity
#skincareblogger
#skincareblog
#abskincare
#abcomunity
#abblogger
#kbeauty
#kbeautyblogger
#kbeautyblog
#skincareblogger
#beautybloggerindonesia
+ View more details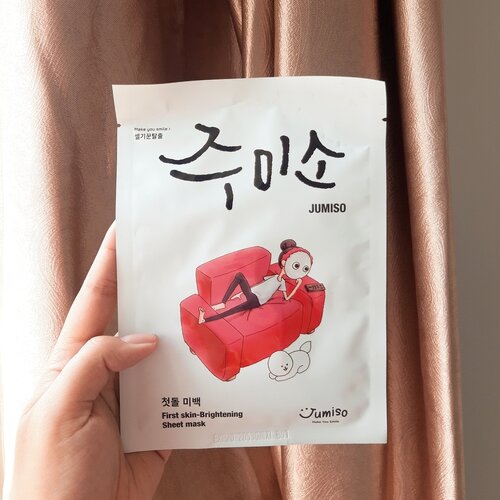 𝗝𝘂𝗺𝗶𝘀𝗼 𝗙𝗶𝗿𝘀𝘁-𝘀𝗸𝗶𝗻 𝗕𝗿𝗶𝗴𝗵𝘁𝗲𝗻𝗶𝗻𝗴 𝗠𝗮𝘀𝗸.Jumiso's name is derived from two Korean words "JU" and "MISO". JU means "give" and MISO means "smile". In other words, their core value is to: "give smile to our customers".This mask is enriched with essential nutrients and vitamins to give your skin a bright and luminous glow, bye dull and tired skin. Its made from 100% cotton fabric, perfect adherence while still allowing your skin to breathe. It contains 𝐜𝐞𝐫𝐚𝐦𝐢𝐝𝐞𝐬, 𝐧𝐢𝐚𝐜𝐢𝐧𝐚𝐦𝐢𝐝𝐞, 𝐬𝐨𝐦𝐞 𝐟𝐫𝐮𝐢𝐭 𝐞𝐱𝐭𝐫𝐚𝐜𝐭𝐬. Ceramides strengthen the skin's barrier to help prevent moisture lossThere is still fragrance at the bottom of the ingredients and disodium EDTA as a preservative. It has mild floral scent...I enjoyed using this sheet mask when my face is looking tired and not good 😶 I love how the thin material adheres to the skin and the mask was soaked with essence. Peppermint Extract leaves a cooling sensation on my face. Peppermint Extract is a natural analgesic and antiseptic best known for its ability to help relieve skin irritations. All the extra essence I used for my hands, arms, chest, and neck. Do you do it also? 😂 my skin feels plump, moisturized and it helps to brighten my complexion also reduce redness.Whats your favorite mask? 😻...You can purchase Jumiso products at @sociolla @stylekorean_indonesia @watsonsindo..
#clozetteid
#soconetwork
+ View more details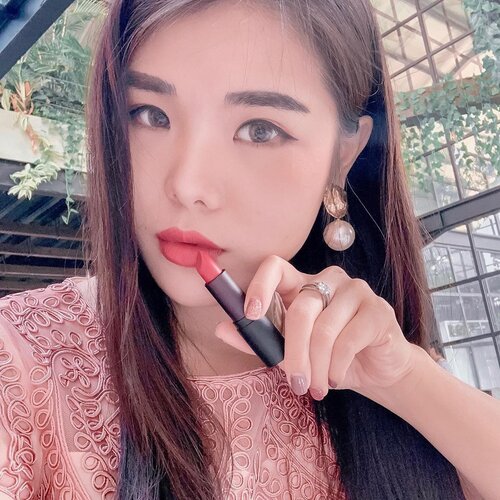 + View more details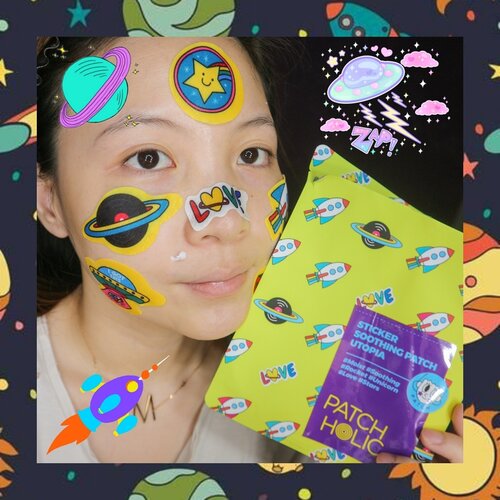 PATCH HOLIC Sticker Soothing Patch____Are a sucker for a cute packaging?Then no doubt you're going to love this brand!Semua produk Patch Holic ini ciri khas banget dengan "bungkus" nya yang vibrant dan super fun. Even when you think you dont really need 'em, you would still want to buy it---simply bcz its cuteness is bearable 😂__Sticker Soothing Patch dari Patch Holic ini beneran dikemas kayak sticker! Asli yang punya balita ati-ati aja dikira sticker beneran trs di tempelin ke tembok.Jadi dalam satu seri, dia ada 4 macam varian :• Orange (Vacation) = Calming Soothing• Yellow (Utopia) = Moisture Vitality• Blue ( Fruit) = Moisturizing & refreshing• Pink (Play ) = Vitality Soothing___Dan yang aku tempel di muka itu kebetulan yang Yellow (Utopia). I felt a cooling sensation when it touched the skin. Untuk varian Utopia, contains Centella Asiatica Extract & Aloe Vera Extracts to help soothing your tired skin.The sticker material is stretchable, jadi ga mudah sobek.Mau kamu tempel di area badan yang sunburnt juga bisa. Mau buat gaya lucu2an juga apalagi !!____Kalau kepengen liat lainnya lgs aja LINK DI BIO
https://hicharis.net/thebeautywimp/HeQ__
#patchholic
#maskpack
#StickerSoothingPatch
#CHARIS
#hicharis
@hicharis_official @charis_celeb
+ View more details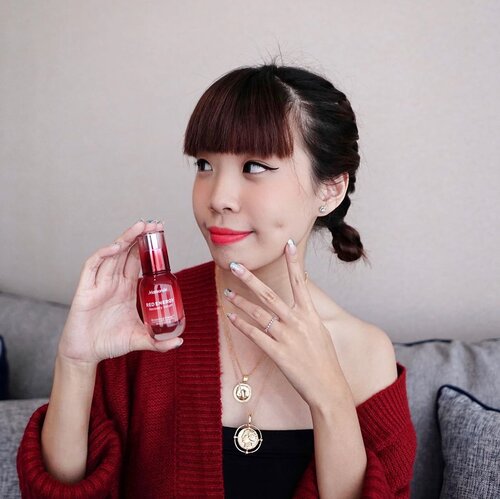 Hello loves ❤️ now sharing one of my favourite skincare which is also Park Shin Hye's fav @mamondeindonesia Red Energy Recovery Serum ! I felt that this product works amazingly on my skin giving it an instant glow after every use. This serum also helps to regenerate skin and balance skin hydration. Love the combination of this with their rose water toner . Feel and Get your well hydrated, soft glowing skin just like mine within 5 days use. Today Mamonde is having 20% discount at Mamonde Official shop on Shopee! Don't miss out the special offer😉
#MamondeIndonesia
#beauty
#RedEnergyRecoverySerum
#skincare

+ View more details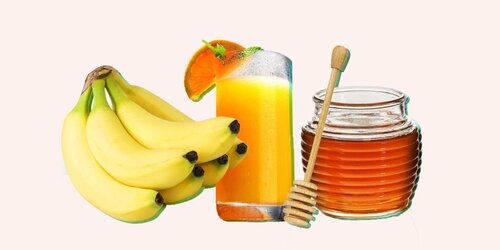 It's almost annoying how brilliant these are.
Simak juga artikel menarik lainnya di Article Section pada Clozette App.

+ View more details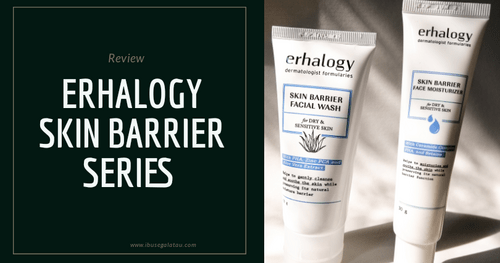 Banyak yang belum sadar bahwa sehat tidaknya kulit sangat bergantung pada kualitas skin barrier. Makanya kita juga harus pintar memilih skin care yang bs menjaga kualitas skin barrier, misalnya Erha Skin Barrier Series.

+ View more details
loading ...
Back To Top