loading...
Search
49 RESULTS FOR ANTIACNE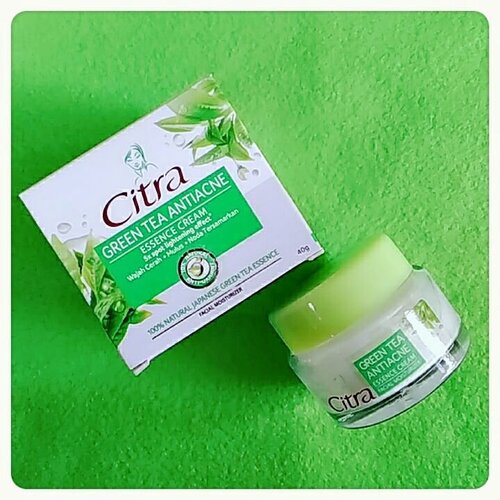 Setelah sekian hari puasa dari postingan di Igeh karna kesehatanku yang lagi drop banget 😭 finally hari ini aku bisa share ratjun skincare lagi. Dan kali ini dari Citra Green Tea Antiance Essence Cream.Setauku produk ini kek reformula dari Citra Green Tea Antiacne Facial Moisturizer.Packaging produk ini punya 2 pilihan gitu yang tube & yang jar kaca kek punyaku ini adapun beratnya 40gr.Produk yang memiliki kandungan utama Japanese Green Tea Essence, Antioksidan, Niacinamide, Streacid Acid, Salicylic Acid dll dipercaya dapat menutrisi, mencerahkan, menyamarkan noda jerawat serta membuat wajah lebih halus & mulus. Selain itu dilengkapi UV Protector guna melindungi kulit dari paparan sinar matahari tp sayang gak dijelaskan berapa kandungan SPF & PA nya.Texturnya berupa cream berwarna putih yang sekilas keliatan agak thick, tapi ternyata cukup ringan saat dibaurkan & cepat meresap dikulit, untuk aroma green teanya terasa agak sedikit stronge. Produk ini memberikan hasil matte diwajah tapi gak bikin kering sama sekali selain itu dia juga punya efek toneup skin yang bikin wajah jadi cerah seketika.Aku prefer pake produk ini saat malam hari tapi buat yang mau pake siang hari jangan lupa aplikasiin sunblok sebelumnya & kontrol pemakaian agar hasilnya gak terlalu cerah atau pektay diwajah. Setelah pakai ini sekitar 6 bulanan wajahku benaran terasa lebih cerah, noda jerawat juga lebih mudah tersamarkan, mengontrol minyak dengan baik tapi gak bikin kering dan membuat terasa sedikit halus. Tapi fungsi antioksidannyauntuk melawan bakteri jerawat ataupun membasmi jerawat belum keliatan sama sekali diwajahku sampe sejauh ini, makanya selain pake ini aku tetap pake acne skincare yang lainnya. Btw produk ini juga terbilang cukup hemat menurutku cos untuk 40gr ginih bisa bertahan selama 3 bulanan buatku.Nah...gimana ada yang udah nyobain produk ini? .
#citragreenteaantiacne
#cantikcitra
#acnecream
#acneskincare
#essencecream
#clozetteid
#beautyblogger
#beautyreviewer

+ View more details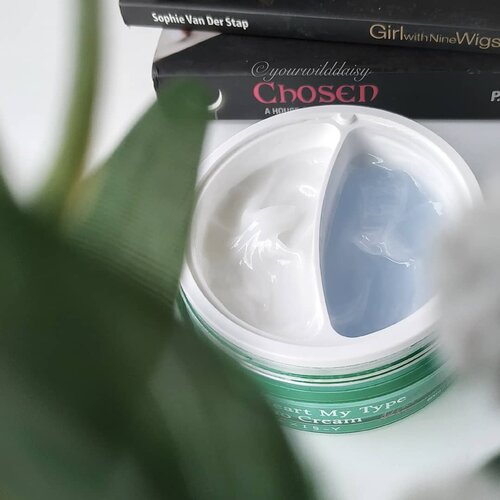 Have a nice weekend everyone ❤ how was your Valentine's day? Yesterday I only spent my time at home, no chocolate no flowers, how sad 😂 but no, I'm not sad!
.
Today I'd love to review a products that have become my favorite lately. Have you ever imagined 2 types of cream in 1 jar? it's Axis-Y Cera-Heart My Type Duo Cream. Consists of 2 types of cream for dry and oily skin areas, sounds very good for those who have combination skin right?
.
🌿 Heartleaf T-Zone Cream
This cream is formulated for oily skin areas. Contains heartleaf which hydrates oily skin. The cream color is bluish and has a gel texture, lightweight and easy to absorb. The smell is quite refreshing and soothing.
.
🌿 Ceramide U-Zone Cream
This cream is formulated for dry skin areas. Contains ceramide that nourishes dry skin. The texture of the cream is thicker than T-cream, has milky white color. Feels rich and very moisturizing.
.
Even though the name is T & U - Zone cream it doesn't mean you have to use it for T or U zone, it can be used as needed. Many people have T-zones are more oily and U-zones are drier, but in my case it's the opposite. I have drier T-zone sometimes even appears dry patches, while my U-zone is oily. So, I use U-Zone cream for my T-zone and T-Zone cream for U-zone.
.
After using it for a month I can say that this is the best cream for my combination skin! The U-Zone cream is able to deal with dry patches on my nose and chin area. While the T-Zone cream even thought has a light texture but is able to provide good hydration for my oily skin area.
.
If you have combination skin, you must try this cream!
.
.
.
Where to buy? @beautyglowing
.
.
#axisy
#axisyindonesia
#moisturizer
#combinationskin
#kbeauty
#koreanbeauty
#kskincare
#koreanskincare
#clozetteID
#bloggirlsid
#kbbvmember
#beauty
#beautyblogger
#beautyreview
#beautycommunity
#skincare
#skincarereview
#skincarecommunity
#skincareroutine
#skincarediary
#skincarelover
#glowingskin
#glowskin
#acneproneskin
#antiacne
#acne
#sensitiveskin
#acnetreatment

+ View more details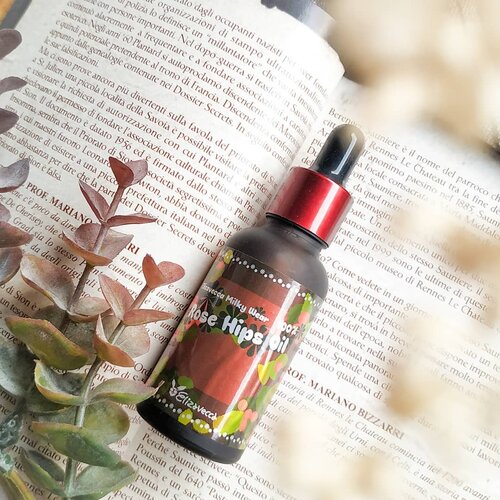 Elizavecca Milky Wear 100% Rosehip Oil
.
This is the first oil that I dare try to apply it on my face. I have read about how good rosehip oil is, some people said it works like magic for the skin. .
First, I'd like to highlights what are the benefits of rosehip oil as stated at littlediy.com
❤ Fades Wrinkles : It help stimulate collagen production & slows down aging.
❤ Fights Acne : The oil's acid content helps prevent blackheads & whiteheads.
❤ Evens Skin Tone : Using it at night to fade scars, spots & pigmentation.
❤ Fade Stretch marks : Massage oil into your stretch marks to help repair the damage skin.
❤ Hair Growth : Helps repair the damaged hair & promots healthy hair growth.
.
The oil housed in frosted amber glass dropper bottle. I think this is the old packaging, because they already have the new packaging with their cute piggy illustration on it.
.
Since it's 100% rosehip oil & there's no artificial fragrance added, so it's smell slightly musty.
.
It has clear & liquid texture, feels abrasive and greasy, so I chose to mix it with my moisturizer before applying it onto my face to reduce its uncomfortable greasy feeling and unpleasant scent.
.
This oil works pretty well for my seasonal dry patches. I frequently have dry patches due to weather changes or when my skin got bad reactions of a new products. By using this oil, I can see that my dry patches are slowly disappearing and my skin has become more moisturized.
.
I plan to use it for my thighs stretch marks. My weight increased dramatically, around 11 kg, so stretch marks appeared on my thighs. I will share how the results later...
.
This product was provided by
#elizavecca
in exchange for honest review.
.
.
#rosehipoil
#elizaveccarosehipoil
#clozetteID
#bloggirlsid
#kbbvmember
#beauty
#beautyblogger
#beautyreview
#beautycommunity
#skincare
#skincarereview
#skincarecommunity
#skincareroutine
#skincarediary
#skincarelover
#kbeauty
#koreanbeauty
#kskincare
#koreanskincare
#koreanmask
#koreansheetmask
#glowingskin
#glowskin
#acneproneskin
#antiacne
#acne
#sensitiveskin
#acnetreatment

+ View more details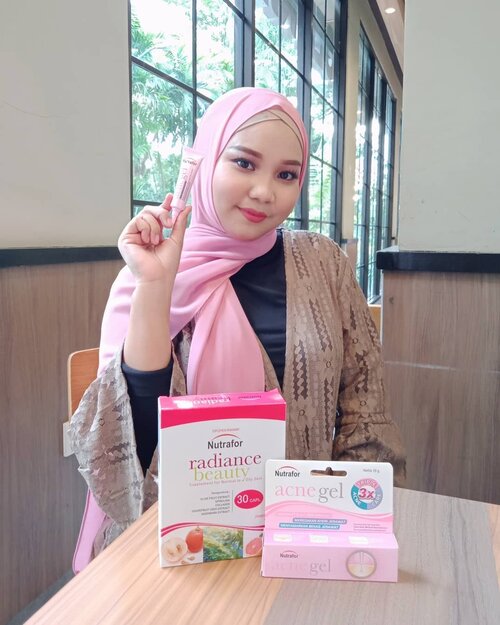 Hola beauties ~~ Tau kan aku tuh hampir setiap hari memakai makeup, bisa dari pagi sampai malem 😩 Makeupnya pun suka ganti-ganti .. kebayang kan betapa lelahnya kulitku? 😭 Sedih banget kalau tiba-tiba muncul jerawat dan kulitku semakin berminyak huhu.Tapi sekarang aku gak sedih lagi dong! Karna aku lagi suka banget pakai Nutrafor Acne Gel 💕 sudah teruji klinis dan terbuat dari bahan herbal alami. Dengan Triple Acne Care yang dapatmeredakan nyeri jerawat, mengeringkan jerawat dengan cepat dan bikin kulit jadi mulus lagi deh! Cara pakainya juga gampang banget ~~ Cukup oleskan Nutrafor Acne Gel 2x sehari setelah membersihkan wajah 😊.Eitss aku juga lagi rutin minum Nutrafor Radiance Beauty untuk perawatan kulitku dari dalam 😍 Manfaat dari Nutrafor RadianceBeauty ini banyak banget .. bisa menyeimbangkan kadar minyak dan mencerahkankulit. Kulit aku jadi halus, bebas minyak dan bebas jerawat ✨.Kalian bisa beli produk @nutraforacne dan @radiancebeautyid di Apotik dan E-Commerce seperti shopee / tokopediaMEDICASTORE ❤️..
#nutraforacnegel
#nutraforradiancebeauty
#wajahterawatbebasjerawat
#bebasminyak
#bebasjerawat
#antiacne

+ View more details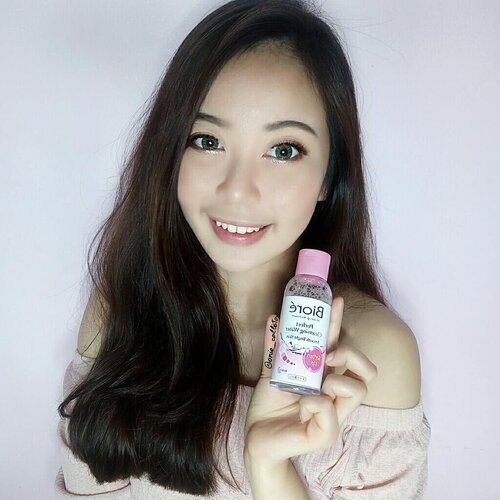 Hi guys! 🙋Kali ini aku mau review makeup remover yang akhir" ini aku pake nih! Yep, Perfect Cleansing Water dari @id.biore bener" bikin waktu ngebersihin makeup jauh lebih cepet dan mudahh! 😆Menggunakan Japan Smooth Bright Technology dan mengandung 7 benefit di produknya, makeup jadi keangkat dengan sempurna, termasuk yang waterproof sekalipun!Dan Biore Perfect Cleansing Water ini juga cocok buat semua jenis kulit, karna mengandung anti-acne formula dan mengangkat makeup dengan sempurna! Jadi gausa takut muka kalian jerawatan karna makeup mu ketinggalan di muka yaa! 😚-Softlens: @x2softlens-
#Perfec7Swipe
#NoDrama
+ View more details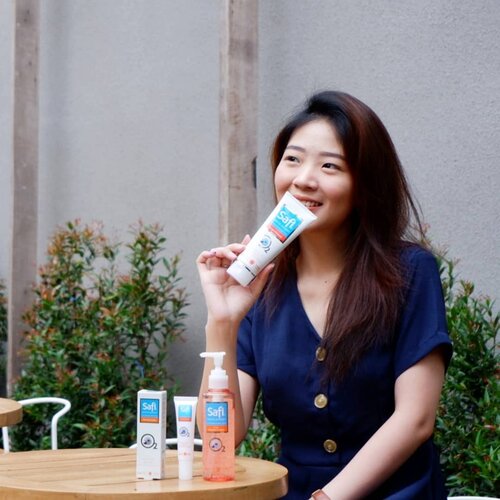 + View more details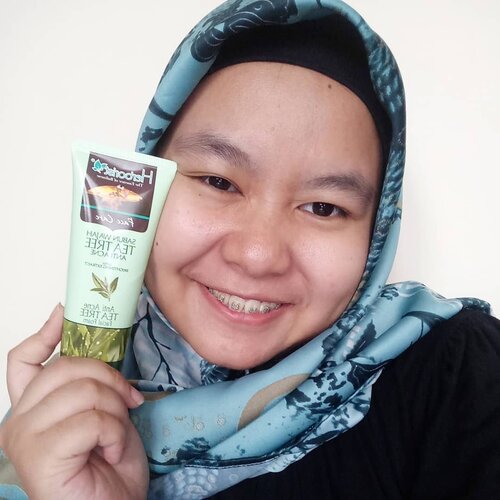 + View more details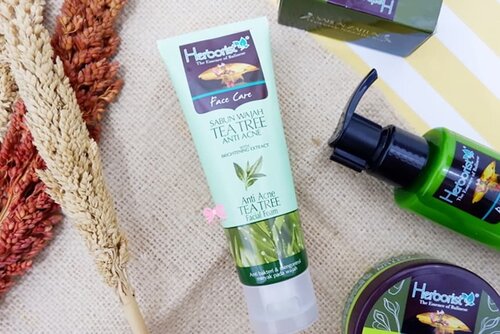 + View more details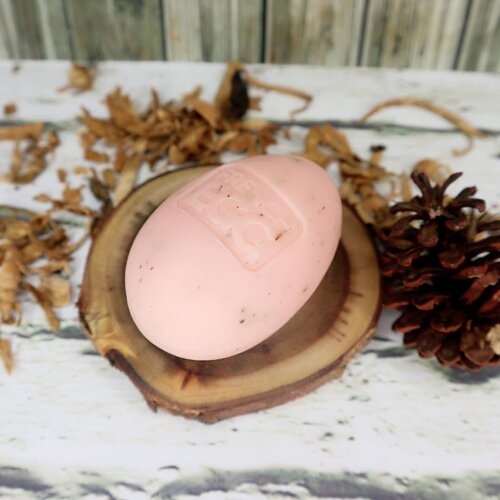 + View more details
loading ...
Back To Top