loading...
Search
8 RESULTS FOR BAKPIA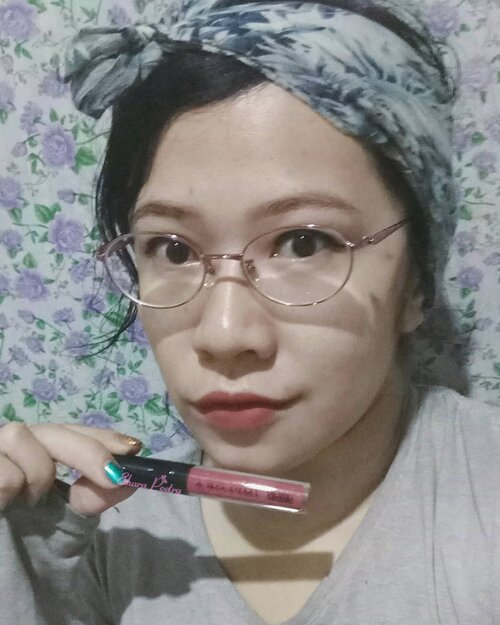 Aah lebih sukak sm lipcream Implora drpd lippen mamanya gempi 😅 (ini pakai Lipcream
#Implora
no 2 Terracotta )
.
Harga lebih murah mursidah, cuman 18ribuan aza. Terasa ringan di bibir, matte, dipake ngopi gak nempel di cangkir, ngemil bakpia gak langsung bubar jalan 💋 Tapiii belom sampe di test buat makan nasi padang sech 😂😂😂
.
Eyeliner yg dipakai juga murce 16ribuan, merk lokal;
#Esenses
, tapi eike kurang suka yg model kuas cair gini, krn lebih suka pake model spidol.
.
Btw,
#selfie
#fotd
eike gak pakai bedak atau bb cream jd maapkeun keliatan nyata bekas jerawat & flek hitamnya. Dandan tapi belom mandi 😂😂 Ntar mandinya pasti pakai sabun Kojiesan doong
#InfoGakPenting
🙈
#IbuMudaBijakReview
💄
#clozetteid
#lipstick
#lipcream
#imploralipcream

+ View more details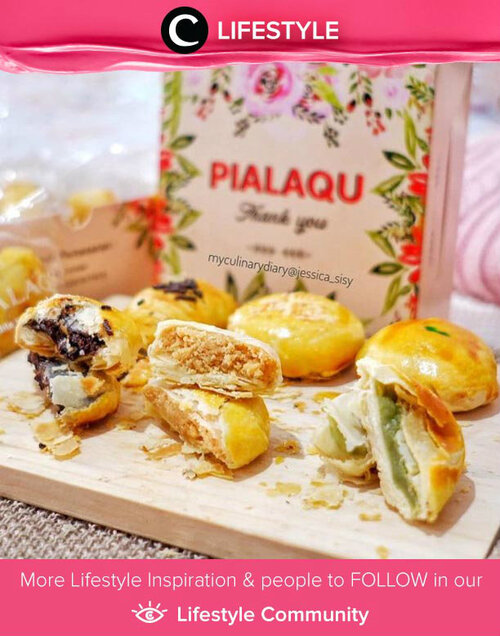 Jika kamu penggemar berat bakpia, Pialaqu bisa jadi pilihan untuk kamu coba. Clozetter @Jesicasisy ketagihan dengan kulitnya yang crispy dan isinya yang full. Yumm, menggiurkan sekali! Simak Lifestyle Updates ala clozetters lainnya hari ini di Lifestyle Community. Yuk, share juga momen favoritmu.

+ View more details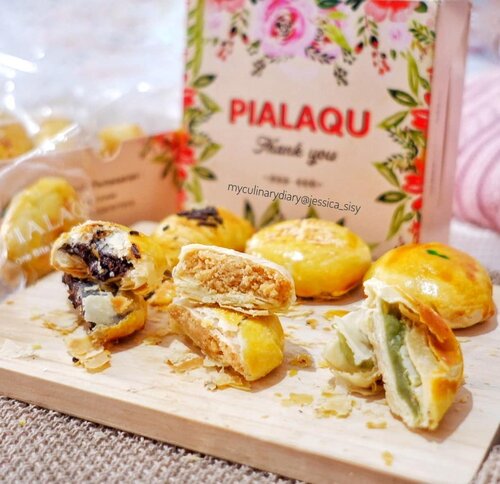 + View more details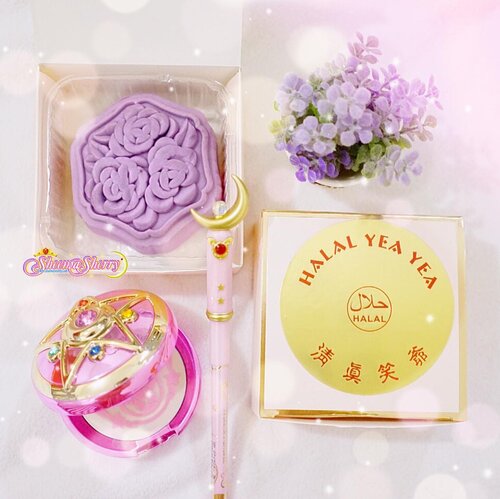 💖🌙 Halal MoonCakes 🌙💖.Mid-Autumn Season is the Season of Mooncakes in Chinese Countries. Because I'm a Muslim, I don't celebrate anything about this season, of course, because the tradition is not only cultural thing but also somehow related to their religious beliefs. HOWEVER, seeing Mooncakes everywhere around the Town has always made me wanting to try at least ONE of the HK original Mooncakes—but, for years I never did because most of them are not Halal from the Lard & Liquor content. I already tried Halal Mooncakes in Jakarta but I wondered whether the taste would be different in Hk hehe. AND...Yesterday when we went to the Mosque in Wanchai, there were thhree women in front of the Mosque, offered us the Halal Mooncakes they sold. They had small boxes (1pc of cake) and big boxes containing four small boxes. The package is really pretty, it reminds me so much of my Sailor Moon
#MiracleRomance
makeup collection. Zeno also said so, haha. I never remembered knowing the price for mooncakes, but I think this one is quite pricey: It's 90 HKD (170.000 IDR) for 1 piece! 😹💦 — I don't know if it's the normal mooncake price or maybe the price is higher because it's HALAL, which means, it's RARE 😹💦.We bought two small boxes, 1 is Taro & Sweet Potato flavor (Purple), and another 1 is Low-Sugar White Lotus 1 Yolk (Brown).The taste.... is BEAUTIFUL just like how they look!💜 The Purple one feels and smells like it has a bit of sugar icing/glaze in the outer layer (idk if it's true), and the inside—the taste of taro & potato mixed with other mooncake ingredients... 🤤🤤🤤 it's so soft, it's kinda melty, it's just beautiful, and the sweetness is just right.🧡 The Brown one reminds me of the ones I used to eat in Jakarta, but it's really softer, and meltier. The taste is somehow like Bakpia haha, but they put lotus seed and boiled EGG YOLK inside, which makes a unique combo for someone who never ate Mooncakes before 🤤.It turns out, "Halal Yea Yea" is a Halal Bakery in Wanchai. They sold others too like breads, egg tart, donuts, etc. I just saw their facebook tho. hehe..Have you ever tried Mooncakes?? Do you like it??.
#sheemasherrysailormoon
#mooncake
#halalmooncake

+ View more details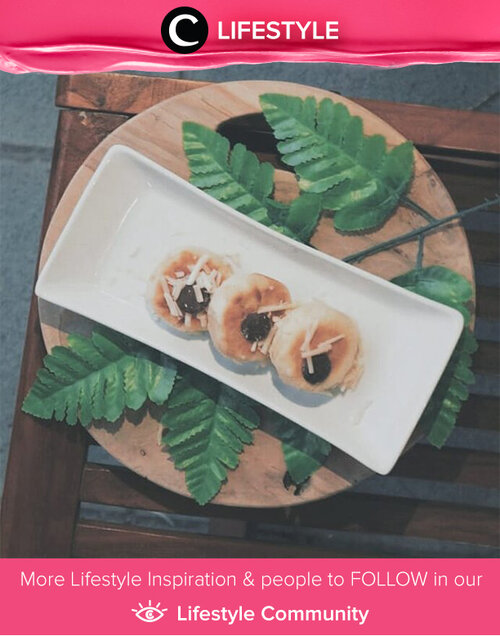 Setelah tren soft cake yang dikenal dengan kue artis, ternyata aktor Baim Wong memilih untuk membuat usaha kuliner khas Jogja, yaitu bakpia.
.
Diberi nama Bakpia Wong Jogja, gerai pertamanya berada di Jalan HOS Cokroaminoto No. 149, Jogjakarta. Hadir dengan 5 varian rasa: coklat, susu, keju, kombo hitam, kacang ijo.
.
Simak Lifestyle Updates ala clozetters lainnya hari ini di Lifestyle Section. Image shared by Clozetter: @honeyvha. Yuk, share momen favoritmu bersama Clozette.

+ View more details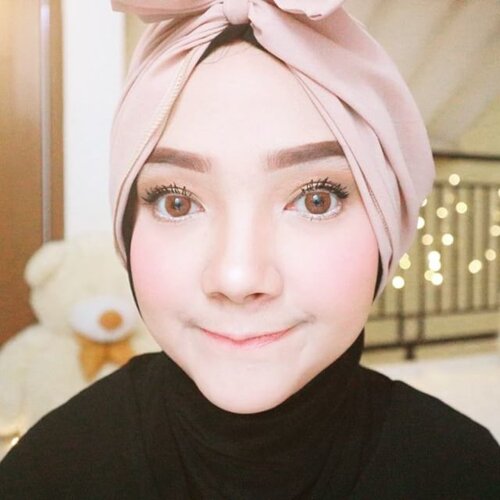 Ini bukan tembem! Ini CUMA diisi sedikit nasi, coklat, eskrim, ciki, takoyaki, sushi, brownies, cumi, gurita, lumpia, bakpia, susu, keju, pizza, telor, mie, udang, ayam, somay, bebek, ikan, nasi uduk, taichan, nasi kotak, sup krim, dll.. 🎀🐹💕 .
.
.
.
#clozetteid
#hijab
#hijabfashion
#ayuindriati
#ayuindriativideos

+ View more details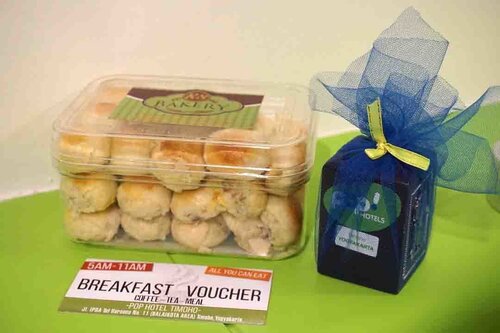 + View more details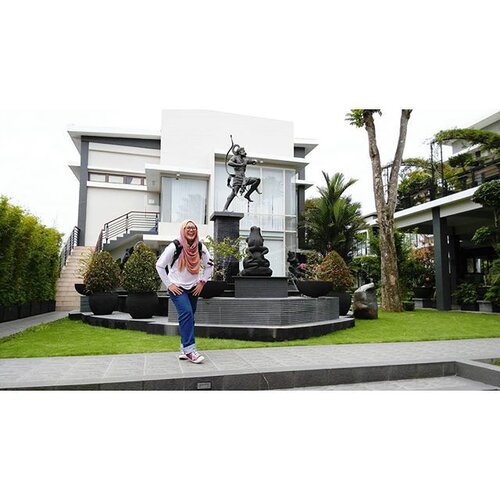 + View more details
loading ...
Back To Top