loading...
Search
876 RESULTS FOR BENEFIT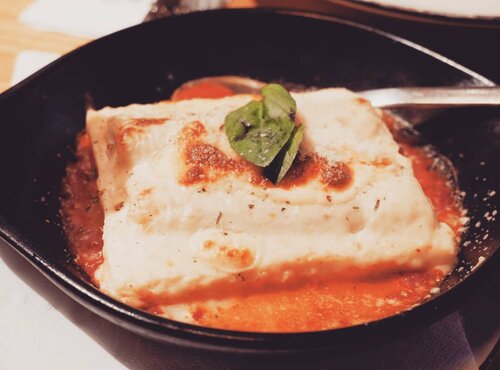 Help, I can't say no to pasta with ricotta. They are just irresistible.
So, after going keto after around 3 months, changes are definitely seen and real. The thing is, not everyone can benefit from keto. Since we are all born differently, we all have different metabolism and body type.
The key is still the same for healthy diet, eat moderately and excercise. So no matter what you do, do it wholeheartedly too.
Some even say, there are people that live their life by rigid diet and super healthy lifestyle yet live so short. Yet some who live recklessly are alive 'till their ripe of old age.
Find your reasons to live, and do it to the fullest, so we have no regret. Love your body and be happy.
#foodoftheday
#salad
#ClozetteID
#healthyfood
#lunch
#fresh
#love
#veggies
#musttry
#ketosis
#ketodiet
#freshfood
#yums
#pasta
#ricotta
#delicious
#ricottacheese
#irresistible

+ View more details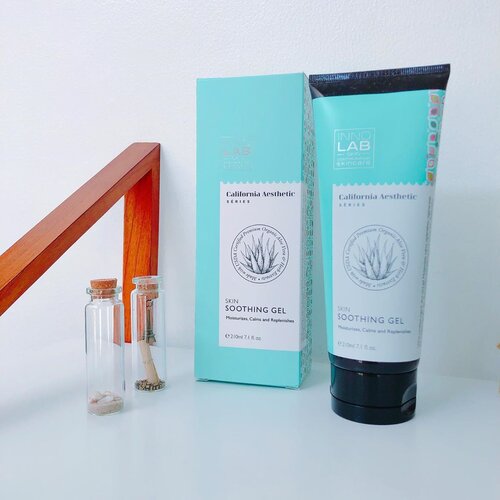 SKIN SOOTHING WEAPON 🍃
INNOLAB SKIN SOOTHING GEL CALIFORNIA AESTHETIC SÉRIES 🧪
@innolab.co.kr @innolab21 @innolab_skincare @charis_celeb @hicharis_official
Honestly, this is the most expensive aloe vera product that I have💶 And the best aloe vera soothing gel in my opinion. Unlike other products, this feels very expensive and exclusive in my opinion. You all know that I really like aloe vera soothing gel, because there are many benefits and I am suitable to use this
Made in Los Angeles California USA with USDA certified organic aloe vera gel. Give your skin Moisturizes, Calm, Replenishes, Regenerates skin. Moisture dry skin, reduce itch and reform acne prone skin. Replenishes inner and outer skin, allowing moisturize to last longer
The texture is gel and melt on skin without sticky feeling. Is no scent, cooling sensation, and fast absorb
On my skincare diet, if my skin need more soothingand irritating, I use this for 2 layers and instantly soothe my skin 💧usually, after using claymask, I use this for give more hydration after pore treatment
And the Ingredients is so interesting to my heart, not only aloe vera, but there are greentea, spirulina, seaweed, oat leaf, cucumber, grape, grapefruit extract, and allantoin. All of these contents make this product superior to similar products 👍🏻 You can get this product on my Charis Shop , click Link at My Bio Profile 🛒🛍
#charis
#hicharis
#innolabskincare
#aloesoothinggel
#makeup
#skincare
#idskincarecommunity
#abskincare
#abcommunity
#skincarecommunity
#clozette
#clozetteid
#acneprone
#soothinggel
#skincarebloggers
#kbeauty
#kbeautyblogger
#kbeautyblogger
#beautybloggerindonesia
#skincareblog
+ View more details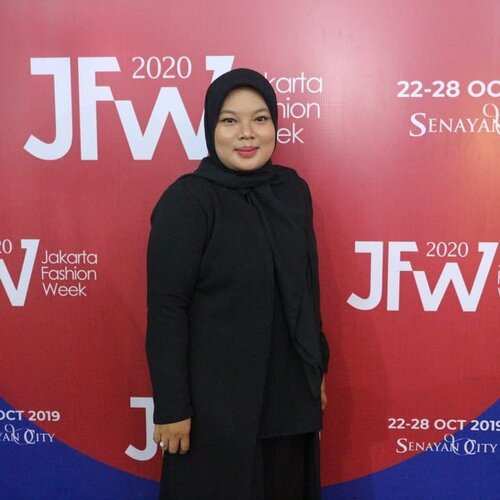 Perempuan juga wajib menuntut banyak ilmu. Seperti kata Agama yang saya anut.Alhamdulillah berkat ilmu yang dipinjamkan Allah SWT, saya bisa survive di tengah banyaknya cobaan dan ranjau. Bahkan tak tergantung pada siapapun. Ilmu itu tak harus formal didapatkannya, contoh kecil, jika ada kesempatan hadiri yang bermuatan ilmu bermanfaat, menarik dan bisa networking, tanpa pikir dua kali, jika waktunya pas selalu saya hadir. Tanpa embel2 nanti bakalan "dapat apa?" Memang perlu transport, energi dan waktu. Tapi itu bakalan balik modal setelah dapat ilmu dari acara tersebut dan kalau pakai sistem ekonomi (saya anak akuntansi) jika kita ikut acara lalu ada faedahnya buat hidup dan menunjang kebutuhan hidup (tak harus materi) misalnya, hati jadi senang, pemahaman dan wawasan makin luas, dapat networking dan dapat ilmu yang bakalan jadi bekal yang tak pernah habis. Itulah ketika ada undangan berbayar bentrok dengan undangan tak berbayar namun syarat ilmu, saya lebih memilih undangan tak berbayar namun punya benefit jangka panjang.
#selamatpagi
#selfmotivation
#clozetteid
+ View more details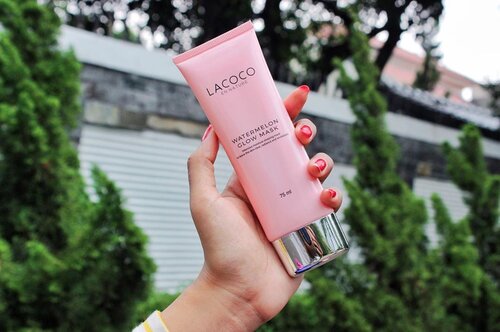 lately i like using @lacocoofficial watermelon glow mask every night. this mask contains fruits like watermelon, banana and seaweed sooo surely this has so many benefits! 🍉🍌
the texture looks like gel and absorbs so fast on my skin! what i feel after using this in the morning is my skin isnt too oily and brighter. gonna review this fully on my blog! have you guys tried this? 💁🏻
#lacoco
#jakartabeautyblogger
@jakartabeautyblogger
#beautyreview
#clozetteid
#collabwithzahra
+ View more details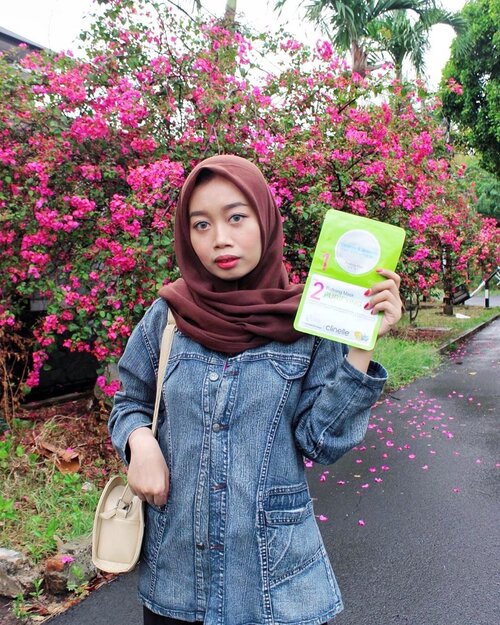 weekend its time to me-time! 🎈i have 2in1 mask recommendation for your me-time from @clinelleid! you can get 2 products in one pack: peeling pad & sheet mask. ✨🍋-sooo, we can buy and use 2 products easier. let me tell you the steps:first, use peeling pad as exfoliating to remove makeup residues, dead skin, etc from our skin.second, clean our skin with water.third, use sheet mask.isnt that very easy? 🤷🏻‍♀️besides the steps are very easy, i love the benefits of this product bcs my skin feels smoother and glowing after using this!-clinelle peeling pad & refining mask available in 4 variants: hydrating, purifying, whitening, lifting & firming. ah, and all clinelle products are also formulated with 6 Secrets to Happy Skin which altogether excludes potential harmful ingredients: no artificial colouring, no artificial fragrances, no lanolin, mo mineral oil, no SD- alcohol and no comedogenic ingredients!you guys can buy all variants of clinelle 2in1 masks at guardian! ✨have u guys tried this? @kartikaryani @nisaahani-
#ClozetteIDxClinelle
#2isBetterThan1
@hanummegaa
#TeamPurifyingHanum
#clozetteid
+ View more details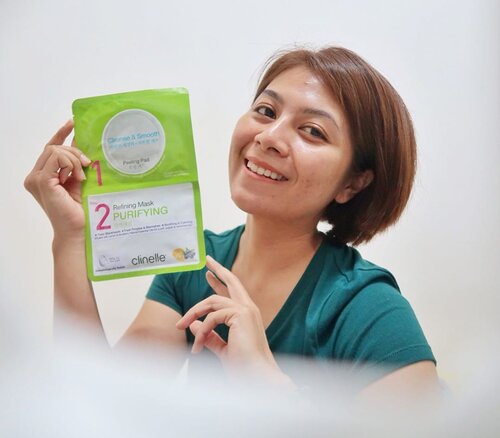 Pasti udh pada tau ya aku kulitnya suka merah-merah karena jerawat dan lagi aku emang sering bareface kemana-mana. Kemarin malam aku nyobain salah satu skincare andalanku @clinelleid yang baru aja ngeluarin Peeling Pad dan unt case aku yang mudah berjerawat aku pakai varian purifying. Pertama aku gunakan peeling padnya terlebih dahulu dimana ada bagian berwarna biru yg dipakai untuk melakukan peeling dibagian T Zone dan bagian putih untuk seluruh wajah. Kelihatan ada kulit mati yang terangkat diwajahku ketika menggunakan peeling pad ini. Setelah itu aku bilas dengan air hingga bersih.Lanjut di step kedua, aku menggunakan purifying mask yang wanginya ga menyengat sama sekali. Ada kandungan tea tree oil untuk melawan jerawat , lemon peel oil supaya kulit tetap halus & lembut, & blueberry fruit extract untuk kulit yang lebih rata. Rasanya dingin ketika pakai mask ini. Jerawatpun lebih calm. Mau coba rajinin ah pakenya. So I challenge you @arumi_ningsih1 & @sophie_tobelly to try this mask. Hope you'll get a lot of benefits like me. 👀
#ClozetteIDxClinelle
#2isBetterThan1
#TeamPurifyingHanum
#clozetteid

+ View more details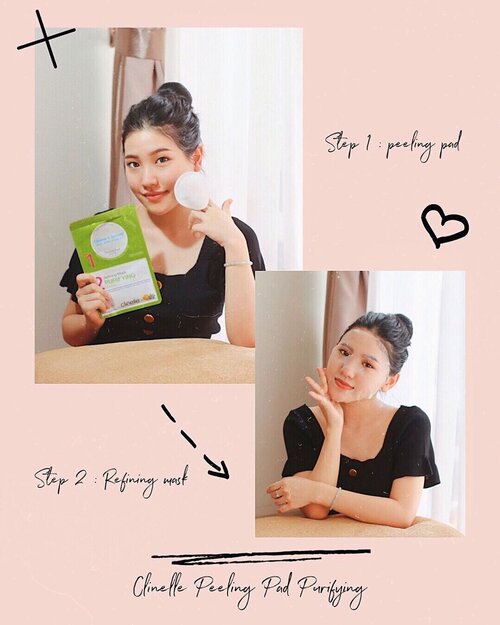 [ REVIEW : CLINELLE PEELING PAD PURIFYING ] .-Hi guys, udah pada tau belum kalau @clinelleid belum lama ini ngeluarin produk terbaru nya yaitu Clinelle Peeling Pad & purifying ! .Disini aku mau sharing sedikit tentang Clinelle Peeling Pad Purifying ✨•Benefit utama dari Series Purifying ini yaitu untuk mengangkat komedo, menenangkan dan juga menyejukkan kulit 🍃 dengan kandungan Tea Tree Oil untuk membantu mengurangi blackhead, whitehead, acne dan juga menenangkan kulit sehingga cocok untuk sensitive skin sekalipun, Lemon Peel Oil untuk tekstur kulit yang lebih lembut, dan juga Blueberry Fruit Extract yang dapat memberikan tampilan kulit lebih halus ! .•My first impression dari Clinelle Peeling Pad - Purifying ini : really calm my skin, dan menurut aku efektif untuk mengurangi redness di wajah setelah pakai refining mask nya. Kalian bisa dapetin Clinelle Peeling Pad ini di guardian terdekat dengan harga 49k aja loh ❤️.Cobain juga yuk @christina_melatikesuma @jessicajehe 😘•
#ClozetteIDxClinelle
#2isBetterThan1
#TeamPurifyingHanumMega
#ClozetteID

+ View more details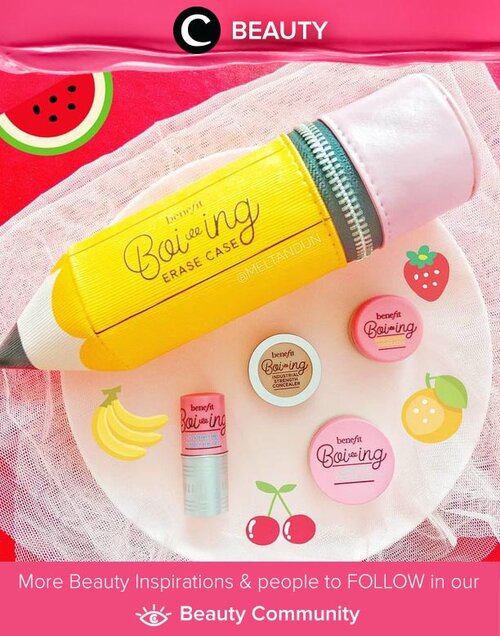 Packaging Benefit memang selalu juara, ya! Intip saja koleksi concealer Benefit Boi Ing milik Clozetter @meltandun ini! Simak Beauty Update ala clozetters lainnya hari ini di Beauty Community. Yuk, share juga beauty product favoritmu bersama Clozette.

+ View more details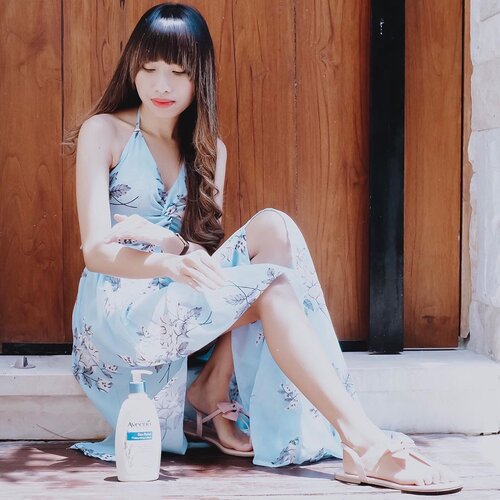 Your skin
is your best accessory.
Take good care of it ☘️
-
I Choose @aveeno_id to moisturize my skin in the middle of super dry weather. My skin are sensitive and super dry ! I was struggle to keep my skin hydrated before.
-
What's good?
Both texture are super soft and not sticky at all.
Good benefit of wheat are inside.
Good for sensitive and dry skin.
No fragrance, paraben, detergent or any harmful ingredients inside.
There's no down side.
The moisturizer lotion, can keep my skin hydrated more than 12 hours. That's very good !
-
Where's to buy?
E-Commerce or directly contact to @aveeno_id 🌾
.
.
.
#clozetteid
#aveeno
#aveenoindonesia
#aveenolotion
#bodywash
#bodylotion
#aveenobodywash
#aveenobodylotion
#bodycare
#bloggersurabaya
#bloggerjakarta

+ View more details
loading ...
Back To Top