loading...
Search
360 RESULTS FOR BESTIE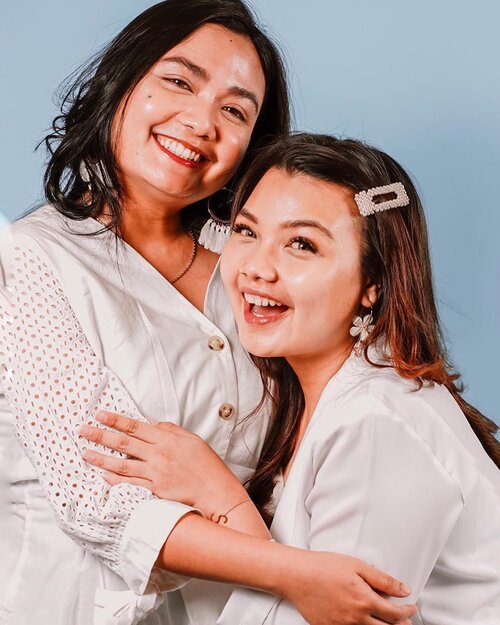 + View more details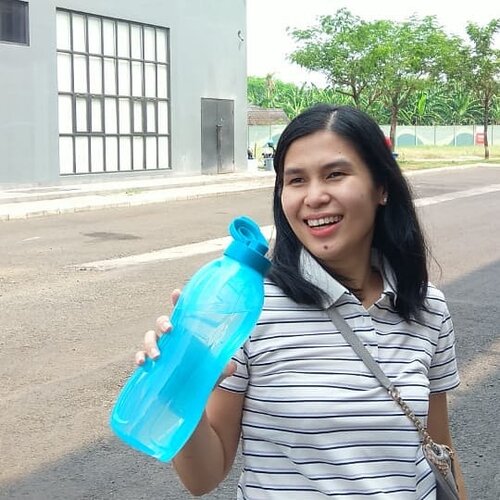 Kamu tau enggak kalau kadar air di dalam tubuh manusia mencapai 50% massa tubuh? Enggak berhenti di situ, otak manusia sendiri 80% kandungannya adalah air. Sehingga minum air yang cukup itu penting setiap harinya.Terkadang saya lupa untuk menakar berapa banyak air yang sudah diminum hari ini. Jangan sedih, sekarang sudah ada @tupperwareid dengan kapasitas botolnya sampai 1,5Liter yang dinamakan Eco Bottle! Emang enggak salah lagi deh kalau
#PakeTupperware
, si besties yang setia bikin sehat. Manteman cobain yuk!..Terima kasih @clozetteID yang sudah mengirimkan Tupperware supaya saya makin sehat 😘...
#ClozetteID
#ClozetteIDreview
#EcoBottle1
,5L
+ View more details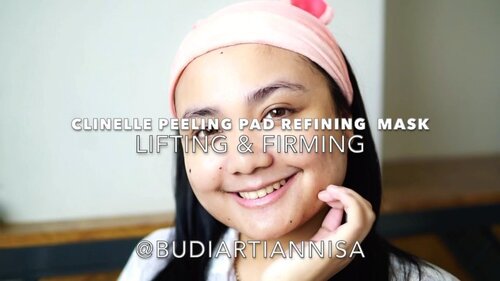 Firming and Lifting ✅
Is two words that I'm searching for in my 30's. Found this Clinelle Peeling Pad and Refining Mask with that two words in it so yess I need to use this one😘😘😘. This is a multifunctional use.
First as Toner, Second as Peeling Pad with just a flip, and third one is Sheet Mask.
Collagen, Elastine and Adenosine these are the Firming and Lifting superhero ingredients💛. Moreover this @clinelleid Peeling Pad and Refining Mask is good to soothe and calm your sensitive skin ✅
.
.
I'll bring this one to my travelling pouch. So I can simplify my skincare routine babes 😍.
.
.
Poke my besties @arvi.n @onie_callista @jennitanuwijaya biar kalian juga cobain ini yuuuk babes
.
.
#ichamaucerita
@natyashina
#clozetteidxclinelle
#2isBetterThan1
#clozetteid
#TeamLiftingFirmingNatya

+ View more details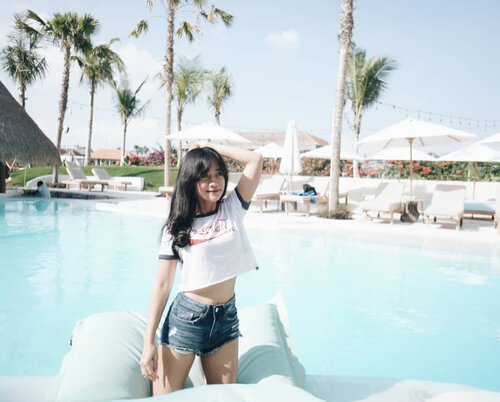 Setiap ada temen cewek bilang "ntar kita barengan di sana ya. Kamu ntar sama aku di sana ya"Me: oke, sis.*I know she will forget about me and chasing her new besties like a glue.I'll be there when you need me, someday :).Saking antinya ganggu orang, saya sendirian, dan terbiasa nyaman sendiri dari kecil. Tapi banyak orang salah paham. Saya hanya tidak terbiasa dengan mainan cewek. Berapa tahun ini baru belajar jadi cewek :)Saya terbiasanya mainin cowok. Eh salah, maksudnya main sama cowok, jadi point of view-nya kadang kecowokan. Cowok yang single fighter pula. Tapi lebih sering lagi berada di dunianya sendiri. Hehe.Mata saya sudah perih banget, tapi jiwa saya menolak tidur :).Selamat..Pagi, kamu..notifikasi favoritku :).📷by kak @jerdoet 👍
#clozetteid
#friendship

+ View more details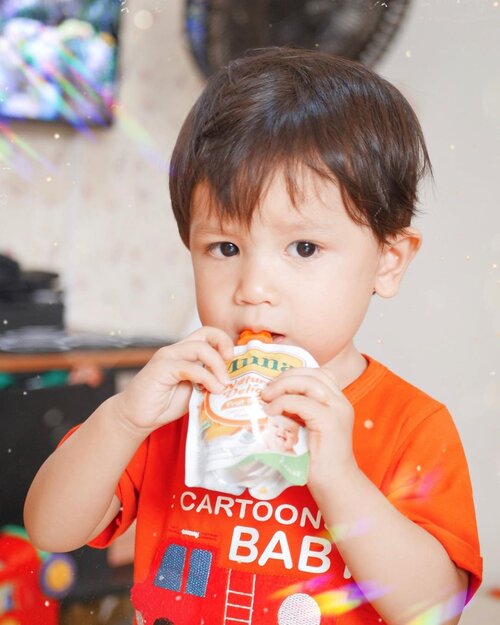 Meet Axel puree bestie from @milnaid semenjak kenal Milna Nature Delight, kemana-mana sekarang tinggal
#bapur
aja, lebih simple dan rasanya juga disukai anak.Milna Nature Delight, dibuat dengan 100% buah asli. Hadir untuk melengkapi kebutuhan gizi si kecil. Ingredientsnya tanpa bahan pengawet dan gula tambahan. Dibuat dengan sistem pasteurisasi untuk makanan selingan si Kecil.Kenapa sih milna favorit banget buat aku :* Terbuat dari buah pilihan* Mengandung segala kebaikan buah* Rasa yang nikmat dan disukai Si Kecil* Dikemas praktis, cocok untuk berbagai keperluan* Tanpa penambahan gula, secara alami mengandung gula
#BAPUR
#MilnaNatureDelight
#CaraMudahMakanBuah
#Milna
@milnaid
#clozetteid
#parenting101
+ View more details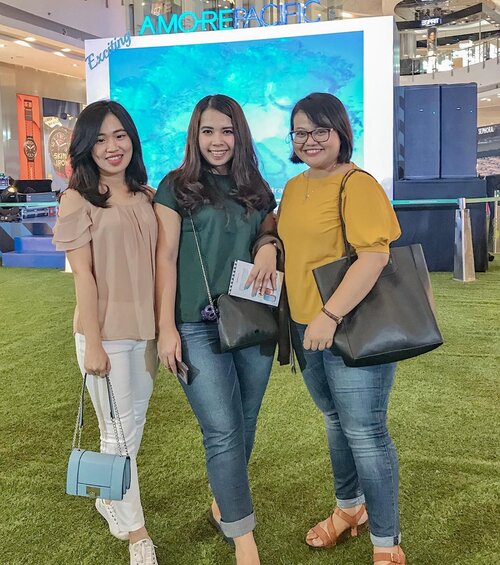 + View more details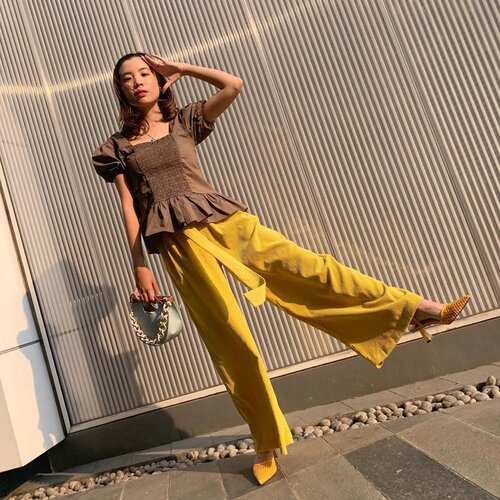 + View more details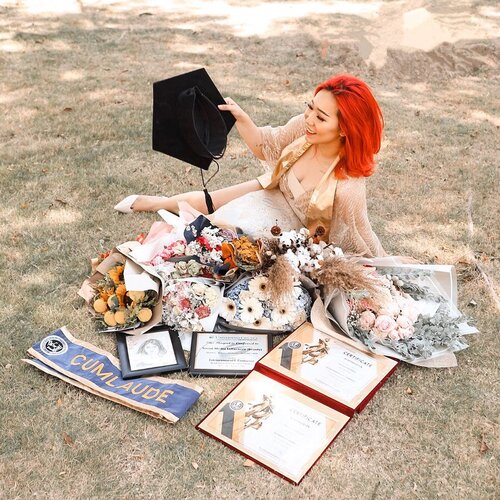 blessed beyond measure🌻❤️-finally finished this 4 years of "bangun pagi demi kelas 10 menit". i really didn't expect my friends to come (since my uni is in "ujung dunia"), didn't expect anyone to give flowers (even my own besties said they won't bring me anything), and especially didn't expect to be one of the best graduated student (i'm honored to wear the gold slayer for the symbol), thankyou all for coming and celebrate my next step to the real world❤️...i would like to thank God for everything, to my family who supports me, and to my besties (my ride or die). my circle may be small but i know it's strong, i laf u guys❤️✨(-) yg ga cukup ke tag: @oliviayangga @clrthomas @kevinwangsa @abelhajadi @samanthajudhianto @parisfloristsby @sentirefalloir @lesfleursby @aeartworkid @swieflorist @reginapatrice @winda012 @nanditohackim @kaayomws @kristantoevan @dttjandra @albesagita @briandyputra @geraldoricky ...............
#graduated
#graduation
#ucpeople
#surabaya
#ootd
#outfitoftheday
#clozetteid

+ View more details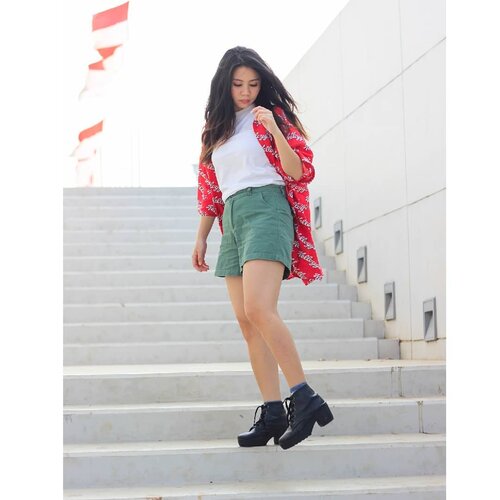 Love this outer so much 😍. Thanks bestie for lending this outer for me to take a ootd photo 🤣🤣 @ijulianmatthew

+ View more details
loading ...
Back To Top