loading...
Search
120 RESULTS FOR BIKINI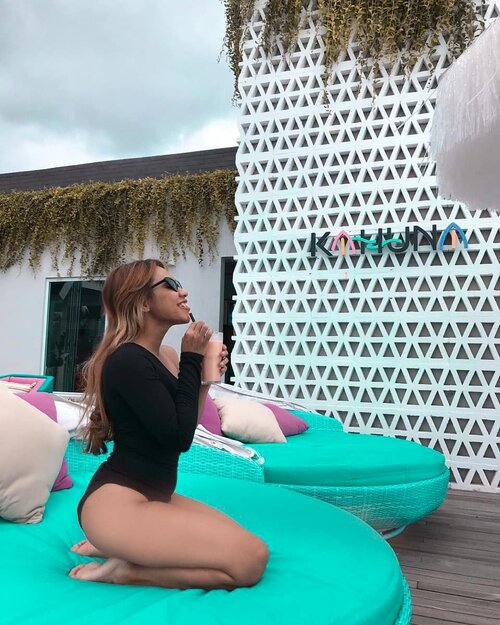 Life is not all sunshine and rainbow all the time, I still enjoy sunbathing even though there isn't enough sun and the sky is grey. Hope everything will get better soon so I can get my sun kissed skin back and wear bikini everday, sip my smoothie and hug everyone. Don't loose hope dear self and everyone ❤ 📸: @sebastianadityo

+ View more details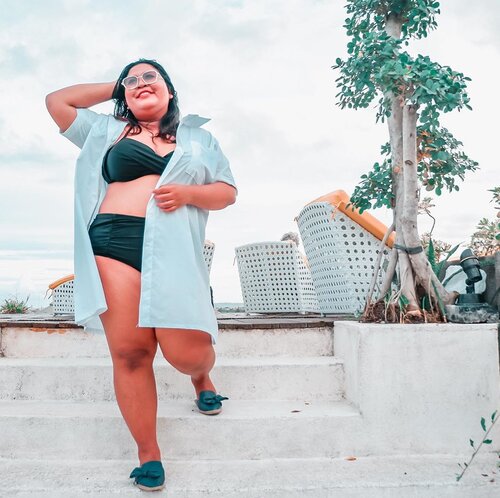 Karena kemarin kominfo lagi ributin Tara Basro, let me post this photo..Ngomongin body positivity, orang pasti mikir "Oh jadi ngebenerin buat makin melebar gitu?" Bukan sis, bukan. Body positivity itu adalah keadaan menerima bentuk badanmu sendiri, mulai merawat, dan pede dengan keadaan diri sendiri..Aku kasi contoh dengan diriku sendiri. Menerima: Oh bentuk badanku bulat dan dadaku agak jatuh. Baiklah, pakai bra yang ada kawat. Baju yang aku pakai harus bisa membuat siluet biar gak keliatan datar..Merawat: scrubbing 1-2x seminggu, maskeran, skinkeran, gak boleh makan mie dan boba berlebihan. Ingat makan buah. Olahraga. Jangan terlalu banyak makan daging, cukup auce 2x sebulan *kabur.Pede: Asal kita berpakaian sesuai dengan tempatnya dan terlihat nyaman pakainya, aku jarang mendapatkan pandangan merendahkan. Jangan mikirin negatif dulu kalau orang tiba2 melihatmu atas bawah, senyumin aja terus tanya baik - baik "Kenapa? Ada yg saya bisa bantu?". Stay positive, orang pun akan menjadi positive melihat kita..Mudah - mudahan post ini bikin kalian sadar ya masalah ini. Smeoga bermanfaat juga..With love,Vina Moleh.
#bikini
#rooftop
#sunset
#citadines
#bigsizeindonesia
#bigsizebali
#plussizebali
#plussizeindonesia
#plussizebikini
#bigsizebikini
#howtowear
#swimmingpools
#clozetteid
#plussizebeauty
#plussizestyle
#bali
#summer
#hotelinbali
#hotelinkuta
#kutabeach
#happy
#bikiniplussize
#plussizefashion
#fat
#plussizeandhappy
#plussummer
#summerplus
#instacurves
#bikiniplus.
#vinaootd
+ View more details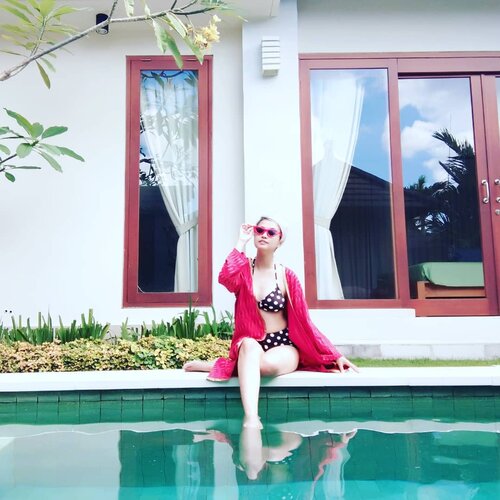 + View more details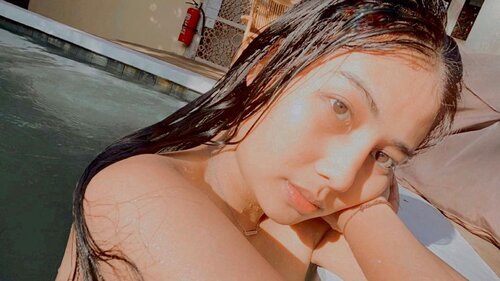 + View more details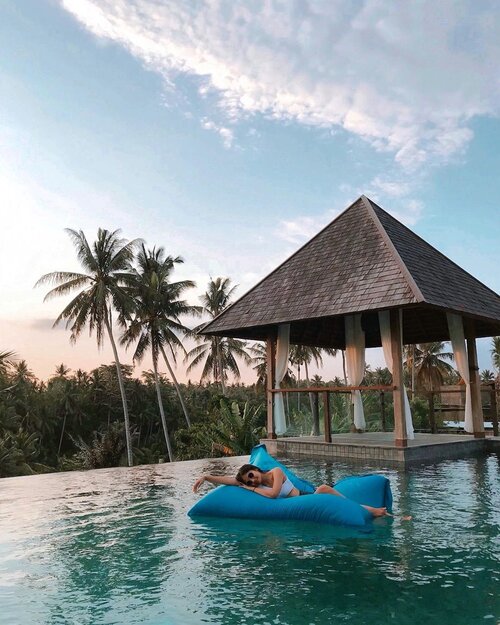 + View more details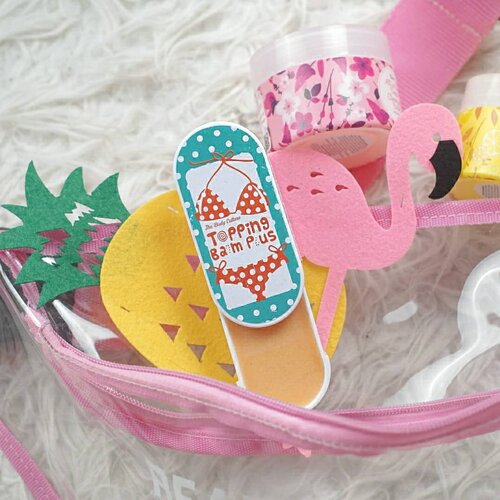 Siapa niih yang lagi liburan atau bahkan baru merencanakan liburan kamu ke pantai? Pastiin bikini line dan area lipatan kulit kamu terbebas dari gelap yess beb, pake Topping Balm dari @thebodyculture.id ajaa
..
Doi punya kandungan Vit C dan Vit E, Shea Butter, Sunflower Seed Oil, dan Jojoba Seed Oil yang bisa mengaluskan, melembabkan serta mencerahkan area lipatan kulit kamu yang kasar dan gelap
..
Suka banget sama wangi orange yang seger dan bikin good mood, cobain deh beb
..
@thebodyculture.id
@bandungbeautyvlogger
#bandungbeautyvlogger
#budayakancantikmu
..
@clozetteid
#clozetteid
..
#DEMIAFORTHEBODYCULTURE
+ View more details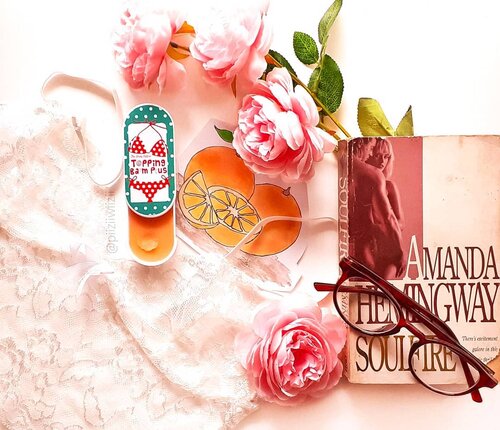 Sexy is another level on life to achieve..💃💃💃
.
.
Tau gak sih kalau sexy bukan sesuatu yang porno ataupun vulgar. Menurut aku sexy itu harus luar dalam. Ya meski gak ada yg liat jyga kalau daleman mah ya. Tapi tetep mesti di jaga gaes.
.
So lately abis nyobain ini di bagian puting dan sela bokong. Karena memang Topping Balm ini bagus untuk bikini line, siku dan lutut hitam, ketiak. Ya pokoknya untuk bagian-bagian yang terlindungi tapi kita gak pede kalau misal terekspose..
#lol.
.
Aku sempet coba beberapa hari sebelum sakit 4hari. Rasanya sih adem & ada gatel dikit lah, mungkin reaksjnya demikian. So far sih ngerasanya lebih soft aja kulit sekitar area yang aku pakein.. aku bakal mulai coba lagi ini besok mungkin. Pengen tau juga reaksi lanzutnya gimana.
.
@thebodyculture.id
@bandungbeautyvlogger
#bandungbeautyvlogger
#toppingbalmplus
#thebodycultureindonesia
#ClozetteId
#beauty
#bodycare
#bikini

+ View more details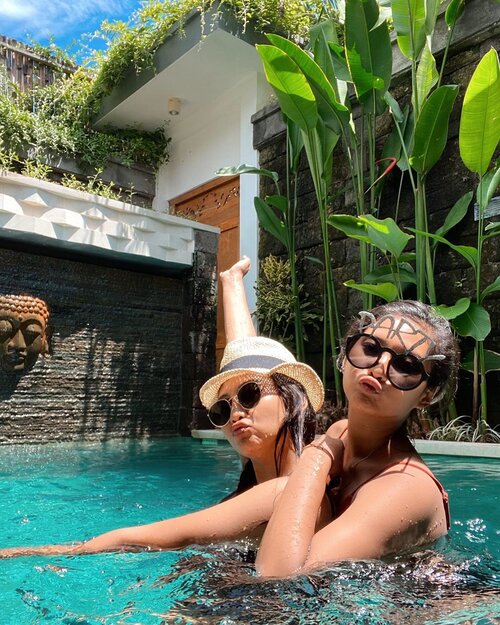 + View more details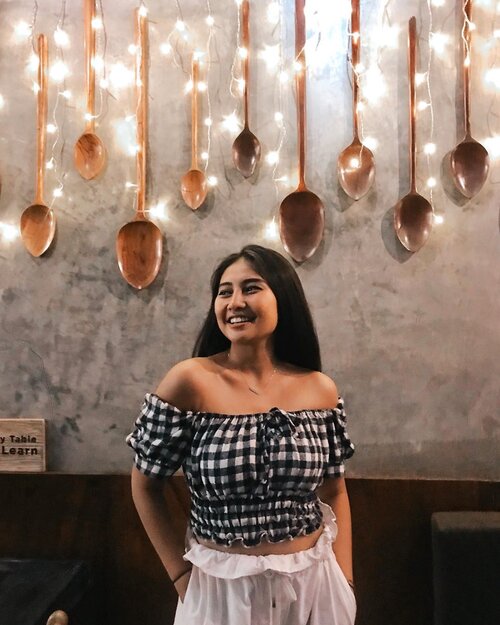 + View more details
loading ...
Back To Top