loading...
Search
1,580 RESULTS FOR BIRTHDAY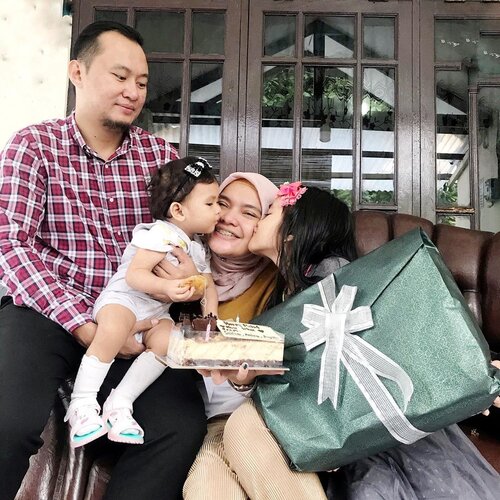 One year of countless blessing year have passed.
.
Alhamdulillah umur segini udah banyak banget hadiahnya, anak mau tiga, suami baik, keluarga bahagia dan cukup, karier cukup. Tinggal ibadah semoga istiqomah di taun taun berikutnya.
.
May Alloh SWT always be with me and my family 🙏🏻🙏🏻
.
And welcome 31😂
.
#ClozetteID
#birthday
#31yo
#family
#dentistmom
#familygoals
#momlife

+ View more details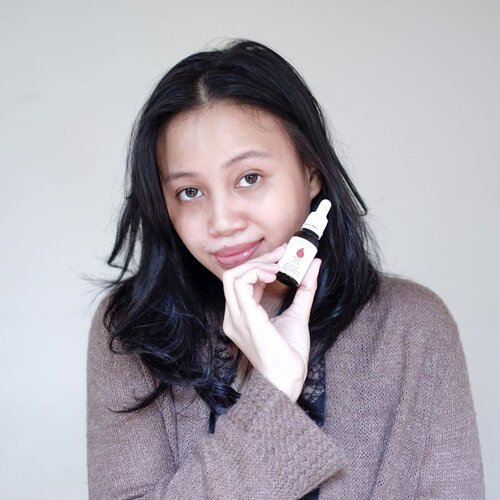 HAPPY BIRTHDAY @elsheskin!!
#Elsheskin
ulang tahun yg ke 6th loh gengs. Semoga Elshe bisa terus melakukan inovasi produk yg kece yaa!_____Ini bare face gue setelah beberapa hari pake Radiant Serum, seneng banget ternyata cocok di kulit gue~——Oiya, gue banyak dapet temen baru plus pengalaman baru selama gabung di
#ElsheSquad
#ESQ2
, seru banget ❤️——Well, once again happy birthday Elsheskin!!
#clozetteid
#beautybloggerindonesia
+ View more details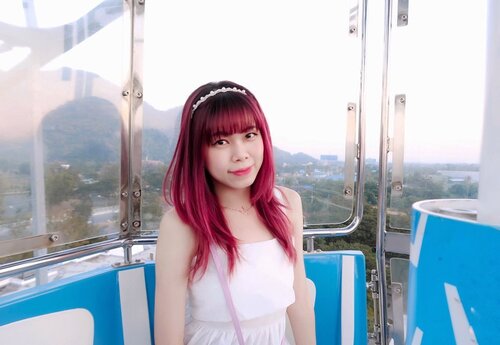 Under the same sky, dreaming the same dreams - you & i ☁️❤️.....Pgen nya sih bisa foto berdua gitu kaya orang-orang tapi apa daya harus menjaga keseimbangan. Better safe than sorry lol 🤣🤣 Btw happy birthday to this boiii!! Yg takut ketinggian tp masih mau nemenin naik ferries wheels & fotoin 😘Nanti bawa @lazy.rocket juga yg sm takut ketinggian nya lol @vickyyvendy
#ootd
#potd
#clozetteid
#traveldiaries
#travel
#bkk
#santorinipark
#ferrieswheel

+ View more details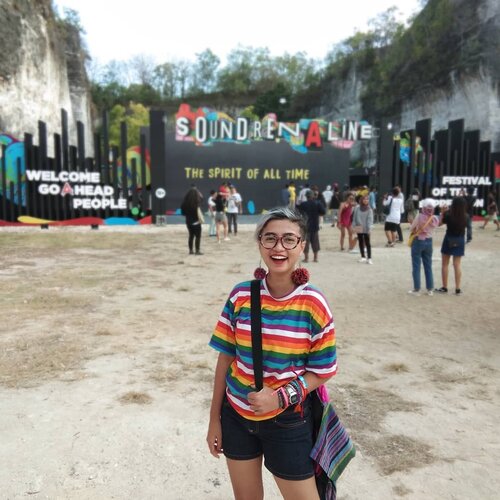 + View more details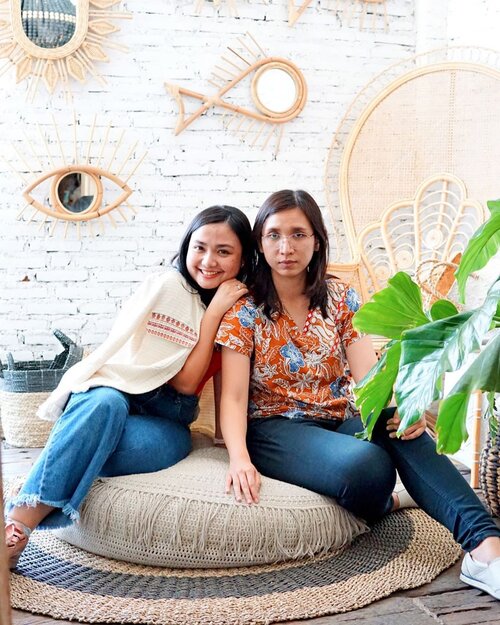 Just right before bed time..wanna post some picture with ma Birthday girl today💛💛 Plus masih kurang explore Jogja sama si sepupu ini @mayanksetya 😘...
#potd
#sisters
#clozetteid

+ View more details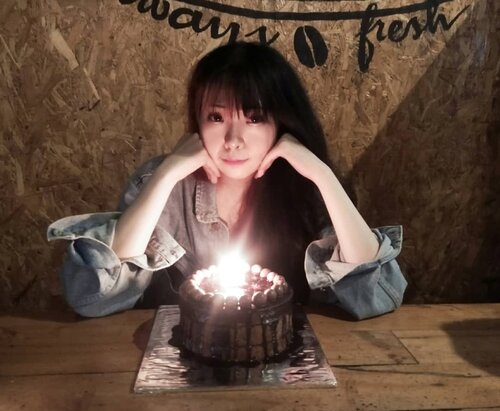 Your birthday girl. Fluffy and fuwa-fuwa..Ok, it's time to make a wish, right?God, i just want to be more inspirative, more productive, more creative, more beautiful inside-out, and keep doing my best to make a wonderful artwork. Such a honour for me, if my artwork and my lifestory can lifting others ans give an inspiration to others..Thankyou for all these wounds, life. You make me grew up to be strong and independent woman. Brave, have a courage and faith to against every illness and problems that push me down 'til the bottom, prevented me to pursuing all my dreams..But one thing you should know, i will never ever give up 'til the end of my life, no matter what happen - i believe nothing is impossible.I'm a stubborn. Stubborn enough to keep all of my dreams and make it true - one by one. Thankyou for teach me about patience, life..Through all the tears, i put all of my dreams and future in the name of Jesus, the One that always hear me crying in the middle of the night : for every struggle, every wounds. A place Where I can feel sweet caresses and rest everytime i feel so tired..."Dear me...She struggled with herself, too. I saw it --I saw the inconceivable mystery of a soul that knew no restraint, and no fear, yet struggling blindly with itself.Keep on fighting, dear me...".With love, Me ❤..Oh one thing i should never forget, i hope all my coming soon projects in 2020 will be amazing, inspiring, and I WILL FIND MY A-TEAM SOON ❤ See you my future A-team, i can't wait to see you all! 😄..
#birthday
#Birthdaygirl
#makeawish
#お誕生日 #ハッピーバースディ #バースディ #
#creative
#artist
#art
#creativecontent
#clozetteid
#Makeup
#style
#Beauty
#Cute
#girls
#fashion
#メイク  #ヘアアレンジ
#girl
#kawaii
  #ファッション  #かわいい
+ View more details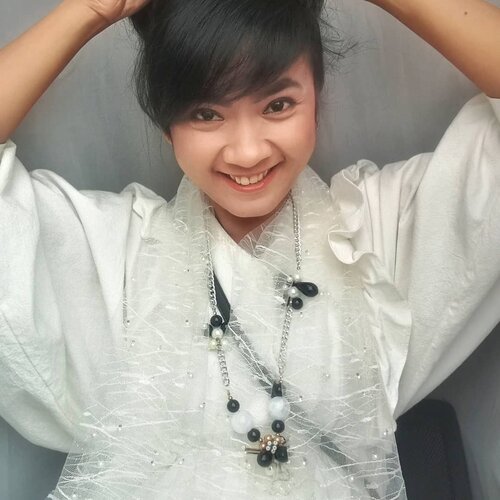 Welcome back, @azalea_acc by @mindalubis ...Hampir 7 tahun berteman, Azalea adalah penyambung pertemanan kami .. Seneng Aku tu lihat desainer aksesoris yang serius .. Bahkan pas Minda Ada runway di Samarinda rasanya pengen terbang ke Sana, jadilah baju aja yang ke Sana ya 🥰 ...Sempat vakum lama karena Minda Ada kesibukan lain, tapi gak bosen ngomporin untuk comeback! Seneng deh Akhir tahun 2019 akhirnya Ada koleksi baru Azalea .. ...Welcome back, Minda! Thanks for the birthday gift!
#clozetteid
#fashion
#lifestyle

+ View more details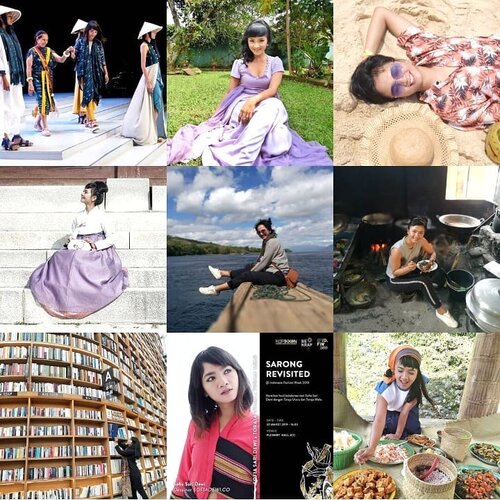 Flashback Bulan 1-12 tahun 2019
.
.
.
Gatel untuk ikutan
#bestnine2019
karena pengen lihat yang keluar apa aja sih ...? Ternyata .. semua passion-ku Ada di sini .. .
.
.
📸 Bikin dress sesuai event yang Makin jarang kulakukan .. tapi sepanjang 2019 banyak banget dapat pelajaran dari teman-teman dekat : JANGAN BERHENTI! Makacii orderannya manteman, tanpamu ai gaica dah jalan2 .. ai lop yu.. .
.
📸 menikmati Pasir dan matahari juga main ke pulau-pulau kecil yang 3 tahun terakhir sering kulakukan .. forever keling pokoknya, Sopiah!
.
.
📸 Ada 2 fashion show yang paling berkesan di Aku karena support kolaborator, sponsor, team PR, teman2 influencers Dan Sahabat juga kolaborator serta media yang super duper awesome! 2018 dengan @liveinmanumanu
, 2019 bareng @torajamelo .. 2020 ? We'll see ... Tawaran Mana yang akan diambil 🥰 Bisa atau tidak ... Waktunya 😭
.
.
.
📸 Kuliner sampai ke ujung-unjung untuk mencicipi makanan unik Dan otentik .. yang akhirnya numpuk sampe sekarang Belom ditulis di blog 🤪🤣
.
.
📸 community based travel di Toraja Utara .. punya mentor sekeren bu Dinny Jusuf
Bikin circle, skill Dan network Sopiah menebal.. sekali lagi, saya mengikuti kemana semesta membawa ya gaes, bukan mengambil "milik orang" 😅
.
.
.
.
📸 Traveling ke negara alm Henry 🥰 enggak ke hometown-nya sih, daripada mewek 🤪 rest in peace, sayang 🤗
.
.
.
📸 Birthday lunch yang last minute diadakan tapi yang datang buanyaaaakk yang support juga buanyaaakkk .. 🥰 makaciii semuanyaaa
.
.
.
.
2019 mengajarkanku untuk melakukan segalanya sepenuh Hati, hasilnya akan mengikuti 🥰
.
.
.
2020 .. pasti jauh lebih seru! .
.
.
Bismillaah .. semoga Allah SWT memberikan kesempatan, kekuatan Dan kesehatan fisik Dan mental 🤩🤩 Mendekatkan yang baik, Menjauhkan yang buruk .. untukku Dan untuk kamu semuanya 🤗🤗
.
.
.
Aamiin
#clozetteid
#lifestyle
#bestnine
#goodbye2019
#hello2020
#sofiadewifashiondiary
#sofiadewitraveldiary
#soulfultravel
#designerlife
#newyeareve

+ View more details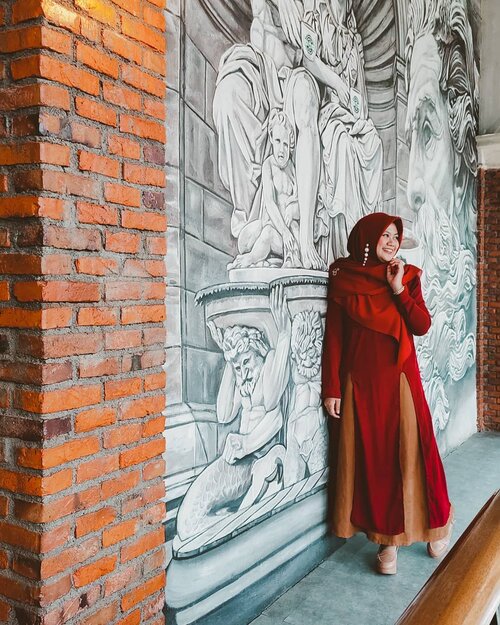 Nemu cofee shop yang ternyata banyak spot kece nya buat foto-foto bareng @amandatydes lewat google maps tuh happy banget lahNama cafenya Wake Cup Cofee ada di Graha Harmoni kalau gak salah inget.Terniat sih kalau main bareng sama fashion blogger hits ibukota mah akupun jadi kebawa-bawa pengen OOTD-an mulu 🤣Kece kaaaan? Difotoin pake hape kamera berderetnya si kecintaan kita birthday gurls AMANDATYDES! Lopyuuuu.. Selamat ulang tahun sayaaaang @amandatydes selamat menempuh hidup baru ena selalu bersama nganu nganu nya 🥰🥰🥰

+ View more details
loading ...
Back To Top