loading...
Search
6,545 RESULTS FOR BLACK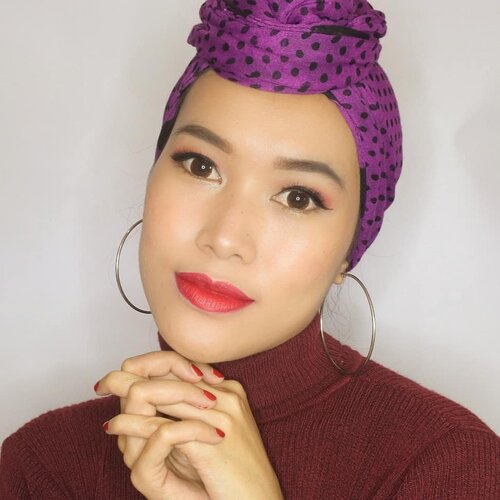 Gong Xi Xin Nian 2020 ❤Walaupun masih beberapa hari lagi,, nih aku kasih referensi simple make up look untuk menyambut imlek kamu nanti 😍.Detail Produk:Nivea Sun Protect & White Oil Control SerumMaybelline Super Stay 24H Foundation - 120Althea Petal Velvet Powder - 23 Warm BeigeNood Browmance - Brown With LoveFocallure Everchanging Eyeshadow Palette - shade warm + walnutPixy Make It Glow Line It Out - 01 Jet BlackKaylash Fall for Me 26mmToo Cool for School Art Class by Rodin Contour PaletteFanbo Blooming Cheek - 05 Sweet HeartThe Balm Mary Lou ManizerRevlon Super Lustrous Matte Is Everthing Lipstick 052 Show Stopper.@inneuthea @anamidera @tika_malory @akpertiwi @puputfebriina share makeup look kamu menyambut imlek juga yuk! more info bisa cek @glitzmediaco @dearmebeauty
#GLITZAWAY
#GlitzmediaXSASAXDearMeBeauty
#LunarMakeup
#ClozetteID

+ View more details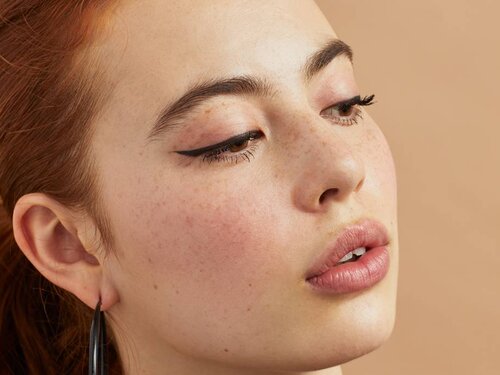 Eyeliner can be difficult. Find our favorite black eyeliners, pencils and gels below that will have you mastering the cat-eye wing in no time.
Simak juga artikel menarik lainnya di Article Section pada Clozette App.

+ View more details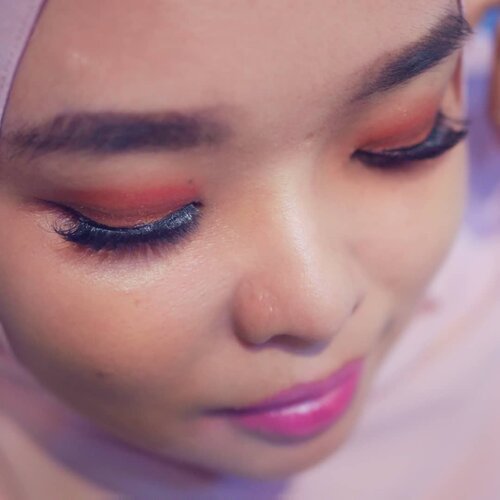 5 WAYS HOW I TO SHRINK LARGE PORES Bisa dibilang aku itu paling gak pede kalo difoto close up. Soalnya aku punya masalah kulit pori2 gede banget 😒Tau gak aku pori2 gede gara2 apa? Sejak aku jerawatan sejak masih remaja dulu. Aku bener2 gak ngerawat kulit samsek, sama mamaku bosen banget ngingetin aku buat ngerawat wajah. Nah, sejak saat itu aku sempet jerawatan parah.Efek pernah jerawatan dan gak dirawat wajahnya, efeknya merembet sampai aku dewasa seperti sekarang. Belum lagi pola makan aku gak beres. Dulu gorengan dihajar aja setiap hari. Tapi sekarang sejak aku concern sama
#skincare
, aku jadi peduli banget sama kulit. Karena kulit yang sehat saat ini adalah investasi jangka panjang.Pahami dulu kenapa pori2 bisa besar?Biasanya karena faktor kotoran, dan sisa2 make up yang tidak dibersihkan, produksi sebum yang berlebih, paparan sinar matahari, perawatan kulit yg salah, dsb. Biasanya pemilik pori2 besar itu kulitnya cenderung berminyak.Nah, sejak aku kenalan sama 10 step skincare dan pentingnya exfoliating buat wajah, pori2 aku jadi mengecil. Ahh happy banget!So, apa aja sih yang sudah aku lakukan?1. Double cleansingIni penting banget. Sisa2 make up yg tertinggal akan menyumbat pori2 sehingga membuat pori2 besar.2. Rajin exfoliatingSekarang aku pakai exfoliating toner dengan 2 brand berbeda setiap hari. Exfoliating toner berguna banget buat menghilangkan white and blackhead3. Cuci wajah dengan air hangat, kemudian bilas dengan air dingin (untuk menutup pori2)4. ScrubbingAku rajin scrubbing per 3 hari sekali. Ada 3 produk face scrub yang aku pakai di rumah dengan 2 level scrubbing yang berbeda5. MaskerMasker penting banget untuk mengecilin pori2. Masker apa yg recomended? Kamu bisa memilih masker yg berbahan dasar volcanic clay, bamboo charcoal, black sugar polishing atau juga daun teh untuk mengurangi produksi minyak yg berlebih.Kalau ditanya, can I change my pore size?Definitely yes! You can change your pore size. There are lots of methods out there that can help you do that.Yang penting rajin bersihin wajah setiap hari ya! 🙂
#ClozetteID
#sheetmask
#facescrub
#makeuplook
#beauty
#skincare
#skincarebasics
#skincareroutine
+ View more details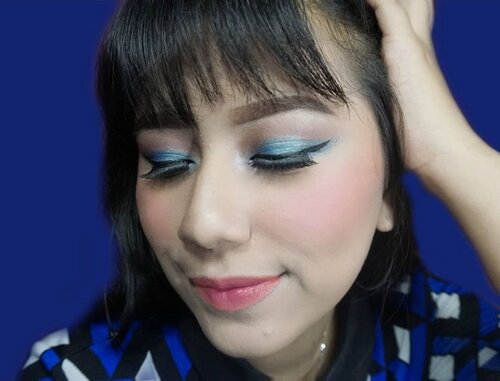 Heylo.. Udah Hari Jumat aja, perasaan kemarin baru hari senin deh.. Ada yang ngerasa waktu terasa cepat ngga sih?? 🌼Btw Kangen juga aku main2 sama eyeshadow gonjreng
#blue
👤
#YossiMakeupProduk
detail :@studiomakeupid eyeshadow Single blue (lupa shade nya apa)@makeoverid ultra cover liquid shade 02 Pink shade@makeoverid compact cover two Way cake shade 05 Cinnamon@makeoverid Single Blush On shade 10 Passion Pink@purbasarimakeupid pensil alis shade Brown@lakmemakeup Absolute Precision Liquid Liner Black@eminacosmetics Lip Cushion Let it Peach dan Be Cherry@thebodyshopindo Lip Gloss Shine Lip Liquid shade Apple Taffy
#BeautyBloggerIndonesia
#beautybloggerjakarta
#ClozetteID

+ View more details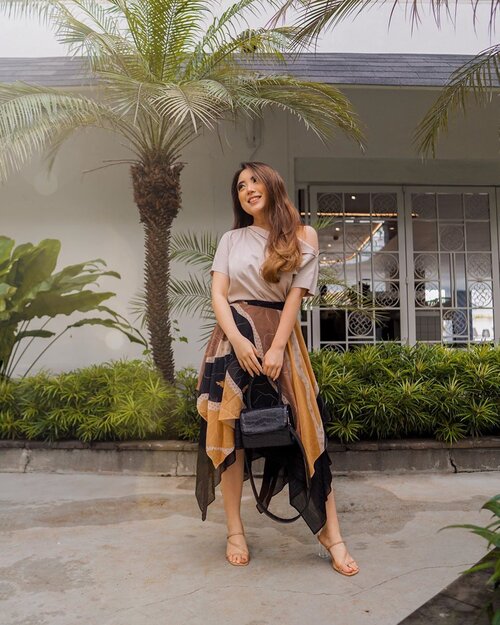 + View more details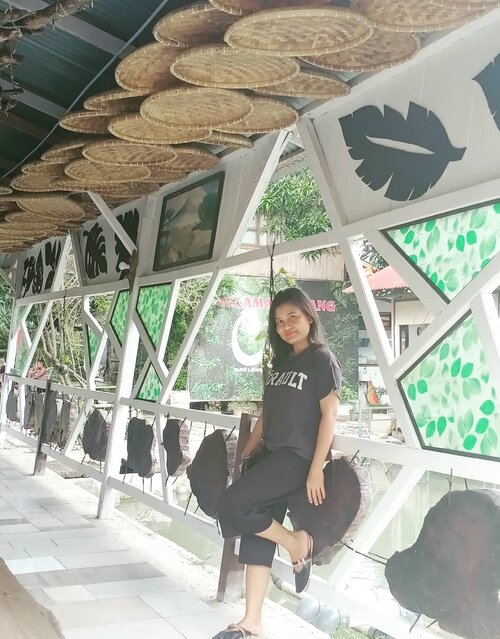 Black
+ View more details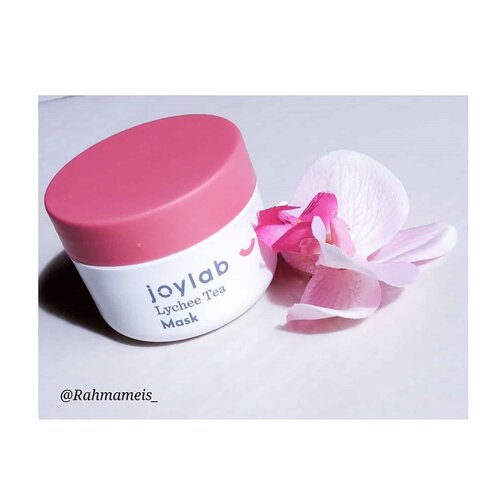 #reviews
🍒 JOYLAB " Lychee Tea Mask" 🍒....Unique masks in my opinion, because With the combination of the formula Black Tea Ferment and Lychee Pericarp Extract, it is useful as an antioxidant while providing nutrition. I'm very interested to try it. Let's see after I wear this mask...🍒TEXTURE AND SCENT: In terms of texture this mask is shaped like a pale white balm, does not smell at all. I like masks that don't smell anything, because my nose is sensitive to strange odors 😂... 📦PACKINGAN: In terms of packing this mask is stored in a round container made of plastic and small, the lid is rotated and the same color as the color of the lychee. Red .. I like the cute packaging 😂😂... 🍒 HOW TO USE: Use in the state of the face that has been cleaned. Applied to all faces evenly. Let stand 15-20 minutes, then rinse with water. I wear this 2 to 3 times a week....🍁Review: after trying to wear this mask 2 to 3 times I feel the skin feels smooth, healthy and bright. With a pleasant and refreshing hydration effect, because it contains the formula Black Tea Ferment and Lychee Pericarp Extract, it is useful as an antioxidant. I think this mask is good for adding hydration to the skin. After washing my face, my face immediately feels fresh and clean... Attention: The above review is based on my experience, and the results depend on each of your skin... How about you? Attracted to try it ???... Rate: 4.5 / 5.. * Gifted *
+ View more details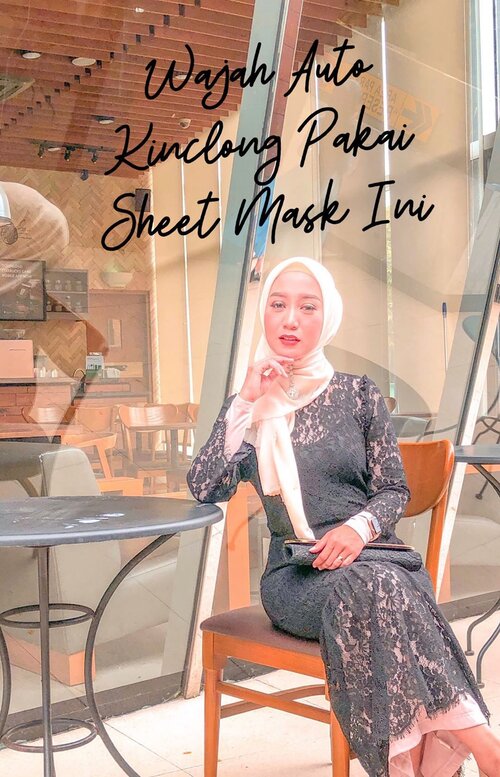 AUTO KINCLONGYeaayy weekend saatnya ber-sheet mask ria...Karena banyak banget yang rekomendasiin Mediheal, jadi aku merubah metode dari First In First Out jadi Last In First Out. Seharusnya Mediheal ini baru aku pakai beberapa minggu kedepan.Aku pakai Mediheal Black Chip yang warna rose gold. Di lembaran sheet masknya ada beberapa batu energi yang klo ditekan akan melancarkn peredaran darah.Ok, setelah sheet mask dilepas, aku merasa wajah aku jadi lebih kinclong dan cerah. Coba deh liat IGTV yang aku share. Enggak heran banyak banget yang rekomendasiin Mediheal. Jadi makin penasaran pakai jenis lainnya, yang tentunya sudah mengantri di dalam kulkas.Kalian sudah coba yang mana?@mediheal_idn
#clozetteid
#sheetmask
#skincare
#skincareroutine
#momblogger
#lifestyleblogger
#styleofbundawian
+ View more details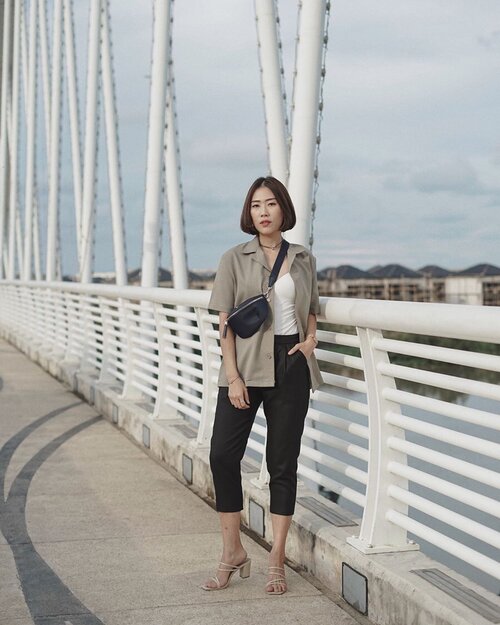 my creation wearing men top collection with black pants from @kinkami.id , it's make my look unexpectedly outstanding ;so this is my outfit for friday looks, how's your ?🎉 ——— outfit / @kinkami.id
shoes / @studiokenka

+ View more details
loading ...
Back To Top