loading...
Search
10 RESULTS FOR BLITHE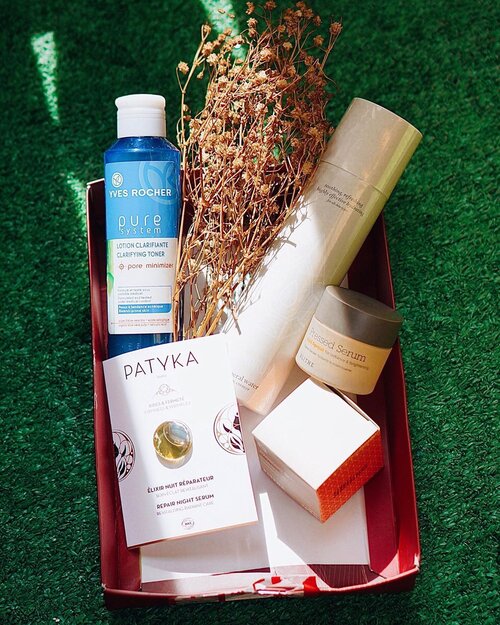 + View more details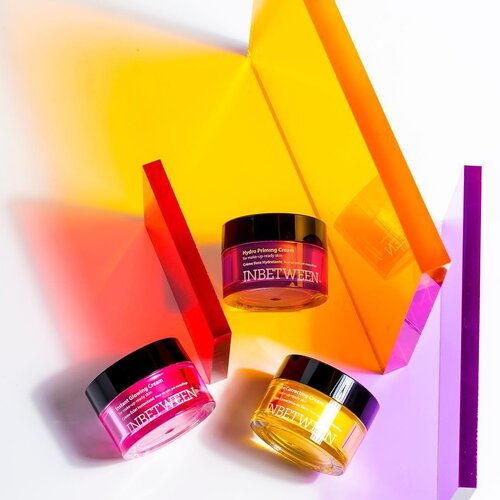 ...
Merpakan produk perawatan kulit untuk mendapatkan makeup bercahaya dan penuh warna. Simak juga artikel menarik lainnya di Article Section pada Clozette App.

+ View more details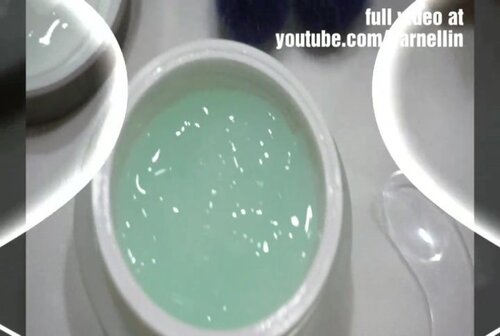 + View more details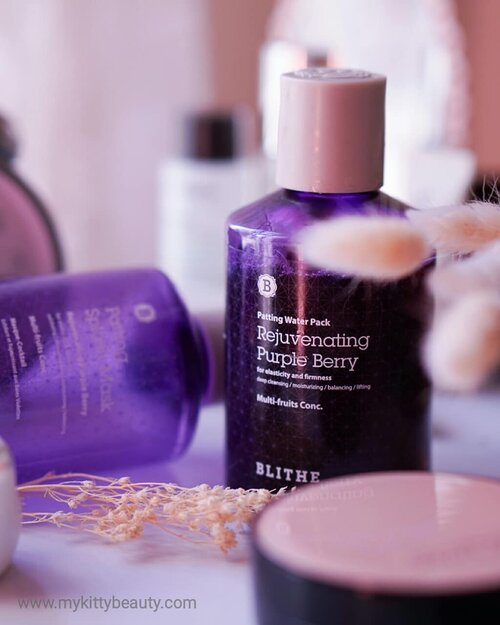 Which one are you? Finish your skincare as soon as possible, then try and play the new skincare? There is no word for turning back to the same product because there are so many tempting products in this world.Or keep and repurchase your fave product again and again until you get bored, then looking for a new product, then purchase a new one and the old one at the same time? Me? The second one :) ..Freaking love about this mask. It gives me mild exfoliating that very gentle for my sensitive skin. But hydrating dan plumping my skin at the same time. It boosts anything that I layer afterward. Such a game changer makes my routine simpler and faster.Full review on my blog, link on bio.
#mykittybeauty
#clozetteid
#1empty1newbie
#idskincarecommunity
#skincareroutine
#blithe
#pattingsplashmask
#fdmademebuyit
#abcommunity
+ View more details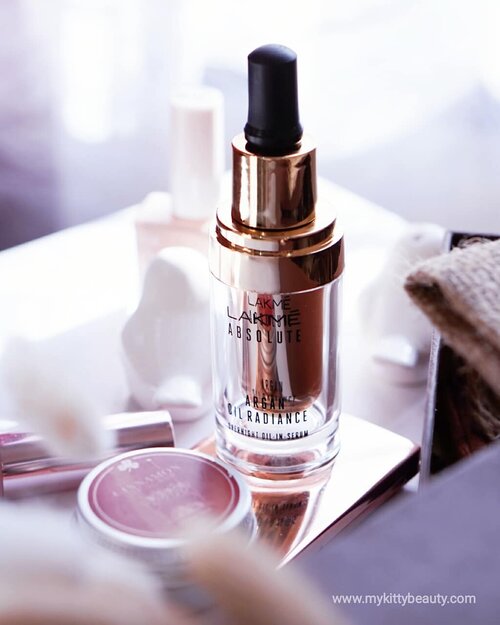 Baru tau kalau ternyata @lakmemakeup punya produk skincare juga. Selain Argan Oil Radiance Overnight Oil in Serum ini juga ada Overnight Oil in Cream.To be honest ini produk pertama ku yang salah satu kandungan utamanya Argan Oil. Selama ini cuma nyobain beberapa produk yg ada kandungan argan oilnya aja dan so far di kulitku ga ada masalah.Wanginya lumayan strong dan memang kalau dilihat di ingredient list nya perfume ada di list ke-3. Wanginya sebenarnya enak cuma personally aku memang lebih suka unscented atau bau alami produknya sih. Tp ga segitu mengganggu kok. Mungkin buat kamu yang suka perfume bakalan suka dengan wanginya.Teksturnya very light dan cepet banget menyerap, bener2 kayak dry oil. Awalnya aku ngirain bakalan kayak face oil gt tapi ternyata seperti namanya ini jauh lebih ke oil in serum dibanding face oil. Selain Argan oil juga ada tocoperyl (vitamin E) untuk menambah extra kelembaban di kulit. Tapi karena memamg secara tekstur dan finish lebih ke oil in serum sebaiknya dilanjutkan dengan menggunakan moisturizer. Ini silicone-free tp entah kenapa setelah diaplikasikan feels nya sedikit silicony kalau dirasain. Jd bikin tekstur kulit kayak lebih smooth. Pernah beberapa kali nyobain di siang hari di outdoor bareng Blithe Crystal Iceplant, combinasi mereka pas banget buat bantu mengurangi tampilan pori dan memperhalus tekstur di kulitku yang punya masalah tekstur. Apakah udah ada yang pernah nyobain juga? Feel free to share yaa 😊
#mykittybeauty
#clozetteid
#lakme
#femaledailynetwork
#abnewyearstashchallenge
#abcommunity
#idskincarecommunity
+ View more details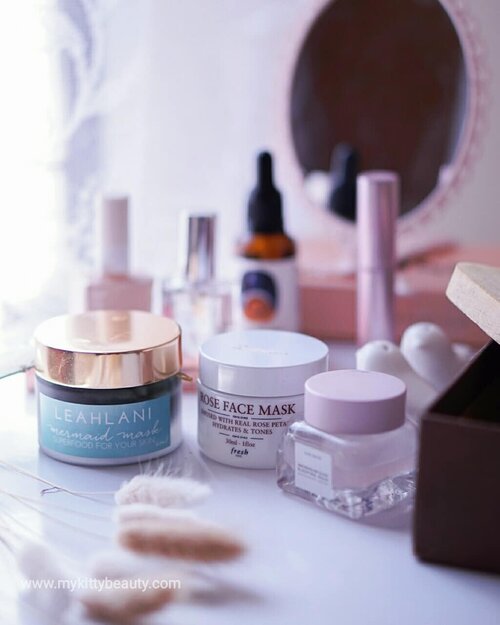 What's your beauty resolution in 2019? Me. Be realistic for beauty standard by using a simple and minimalist skin care product. And for reach that goal, I have to finish off all of my opened skincare first. 😅Masks might be the hardest and longest skincare to finish off. I don't use a mask every day, but don't know why I keep buying it just because the the mask is too tempting to buy until Blithe stole my heart. It gives me all the things that I need in 30 seconds which are exfoliation and hydration. That's a game changer. I was too lazy to put another after found that Blithe.And after a long time, this weekend gives me a chance to go back to using another mask. After a long break, I've never expected that my skin still loves these conventional masks. ..🌿Leahlani Mermaid Mask is a clay mask that comes with natural ingredient. It contains Hawaiian Raw Hone, Spirulina, Kaolin, Chlorella and many kinds of premium essential oils which gives you plumpy and natural glows. The texture a little bit dry and rough, so make sure put on a damp face. You only need to massage then wait 2-5 minutes. Don't too long! And if you have low tolerance with raw honey please the patch test before...🍁Fresh Rose Face Mask is a hydrating mask. It probably is the most popular mask from Fresh. It infused with real rose petals and pure rosewater that hydrates and tones the complexion. It does the job but to be noted I have to use in much amount. Or I  would feel a bit overstretched and dry on my skin if I used in a small amount...🍂Glow Recipe Watermelon Night Sleeping Mask is an overnight mask that contains watermelon which rich an antioxidant, hyaluronic acid to give extra-hydration and AHA (glycolic acid & lactic acid) as an exfoliating agent. It has a fresh scent and a jelly-texture. Once you apply it on the face, it will leave a thin layer on the skin. But don't be afraid, it feels so light and breathable. I don't know about the presentation of AHA, but I could say it does a gentle exfoliation. You will feel smooth, supply and plumpy on next morning.
#mykittybeauty
#clozetteid
#fdmademebuyit
#abcommunity
#idskincarecommunity
#skincareroutine
#rasianbeauty
+ View more details
I can be a picky person when it comes it comes to cleanser, toner or sunscreen which are my basic skincare routine...The following is toner that I tried, I loved it and stable is my routine in 2018..💦@huxley_korea Secret of Sahara Toner..💦@iunik_official Vitamin Hyaluronic Acid Vitalizing Toner..💦@dear_klairs Supple Preparation Unscented Toner..💦@blithecosmetic Vital Treatment Pulp Essence...All of them has a different texture, finish, and feeling. Huxley is the lightest one, then Klairs, Iunik, and Blithe as the heaviest one. Even though they have a different texture, but they all give a soothing, calming, hydrating and plumping effect on my skin. I think I am going to reviewing and comparing them an in-depth review on my blog. But for now, I can recommend you to try one of these products if you feel dry, dehydrated, dull or less plumpy skin...Have you ever tried one or all of these toners? Please tell me and let me know your experience 😊😊. I am so excited to read it 😊😊...
#mykittybeauty
#clozetteid
#fdmademebuyit
#femaledaily
#femaledailynetwork
#idskincarecommunity
#skincareroutine
#skincarecommunity
#abcommunity
#rasianbeauty
#jogjabloggirls
#abnewyearstashchallenge
#ischitandmisschallenge
+ View more details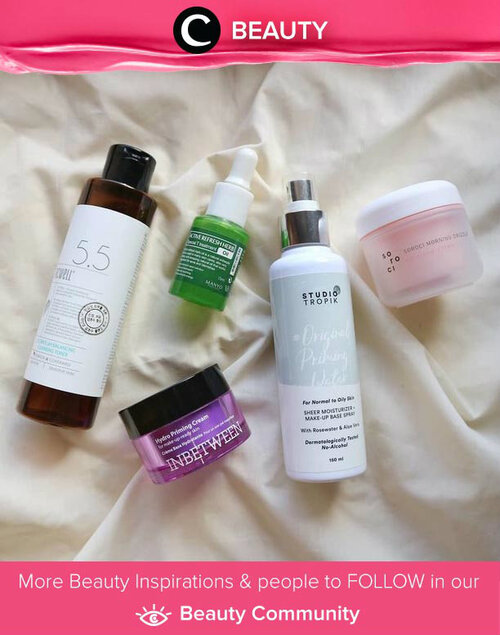 Current morning routine of Clozetter @graciellashiaryn : SRB Enzyme Powder Wash, Acwell Licorice pH Balancing Cleansing Toner, Manyo Factory Active Refresh Herb Oil, Blithe INBETWEEN Hydro Priming Cream, Soroci Morning Drizzle Calming Cream, Erha sunscreen & Studio Tropik Original Priming Water. Wow, Korean skincare galore! Simak Beauty Updates ala clozetters lainnya hari ini di Beauty Community. Yuk, share juga beauty product favoritmu.

+ View more details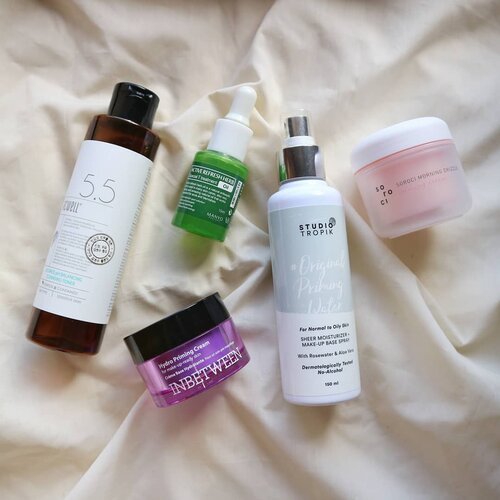 Current Morning Routine 16/11/18☀
Some of my skincare friends know my struggle during the ups and downs of my skin condition. I almost had a total clear skin but then again so many factors affect it and I keep seeing new pimples especially during period. That's the reason I also keep changing skincare products (depends on my skin condition) and now I'm showing you my current morning routine😄
.
.
Product details:
🌴@srb_korea Enzyme Powder Wash* (NIP)
🌴@e.acwell Licorice pH Balancing Cleansing Toner
🌴@manyofactory_official Active Refresh Herb Oil
🌴@blithecosmetic INBETWEEN Hydro Priming Cream
🌴@soroci_korea Morning Drizzle Calming Cream* (in replace with the Blithe)
🌴@erha.dermatology sunscreen (NIP)
🌴@studiotropik Original Priming Water
As I've said earlier, blithe and studiotropik is a perfect canvas combo! My makeup stays longer and better and it's just sooo awhsome (read on my blog or previous IG post). The Manyo oil also helps to nourish the skin. You guys should try✨ —
*PR/Gifted
PS: This review is based on my personal experience, all opinions are not influenced by the brand. But YMMV🙏
.
.
#gegeciellaskincare
#abbeauty
#skincare
#koreanskincare
#abbeatthealgorithm
#clozetteid
#idskincarecommunity
#abcommunity
#koreanbeauty
#beauty
#skincareroutine
#beautytips

+ View more details
loading ...
Back To Top