loading...
Search
518 RESULTS FOR BREAKFAST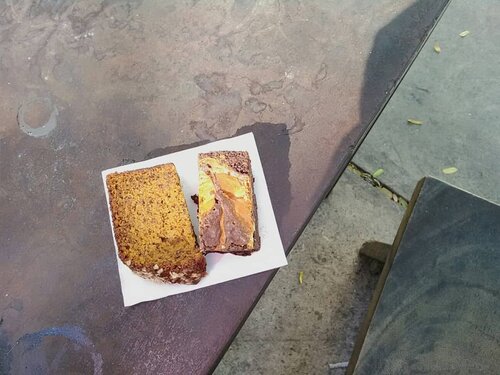 + View more details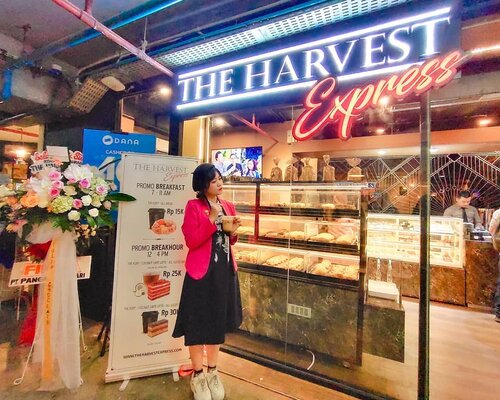 Congratulations The Harvest Express for the new store!! 🎉🎊 The Harvest Express di Menara Jamsostek ini merupakan store yang ke-8. Konsep 'Grab to Go' yang diusung @theharvestexpress ini pas banget untuk gaya hidup para pekerja kantoran terutama milenial yang aktif, ritmenya cepat dan dinamis.Menu-menu yang disediain The Harvest Express kayak roti, cake dan kopi berkualitas premium bisa jadi pilihan sempurna buat sarapan atau mungkin lembur kerja. Hayooo siapa yang kalo lembur suka butuh ngopi sama ngemil?Amazing banget sih karena pilihan roti dan cakenya beragam banget, bahkan kopinya juga. Ada kopi terbaru yaitu Kintamani Pandan Cold Brew dan Kintamani Coconut Creme Brulee ☕🍩🍰🥧Harganya? Terjangkau bangeeeeet, mulai dari 10K!!!Selain cocok buat nemenin lembur, menu-menu di The Harvest Express juga ideal buat acara meeting, gathering, atau kejutan ultah temen kantor.The Harvest Express juga sering ada promo menarik di jam-jam tertentu kayak breakfast atau promo di season spesial.Gimana, ngiler kaaaan liat menu-menu di The Harvest Express? Kalian udah pernah nyobain jajan di The Harvest Express belom? Atau buat yang sering jajan di The Harvest Express, menu favorit kalian apa siii?

+ View more details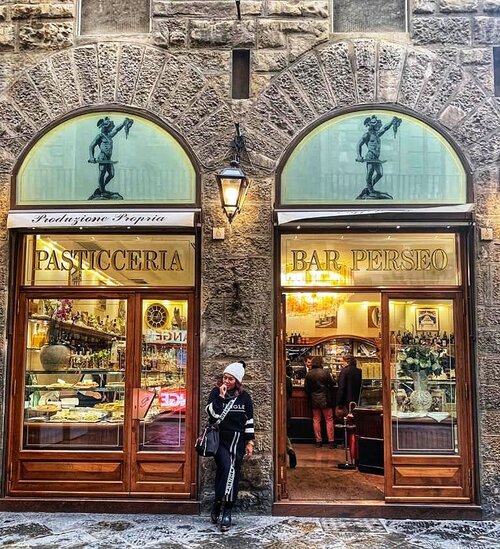 + View more details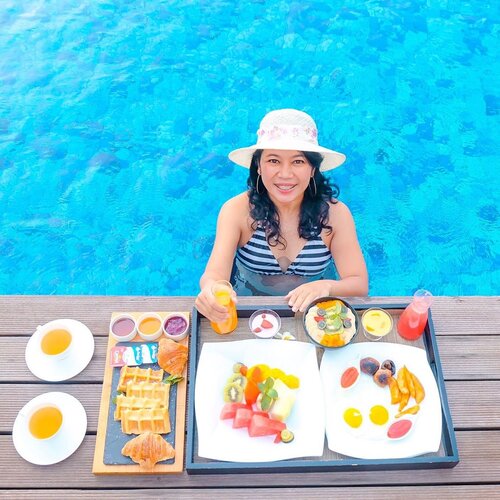 + View more details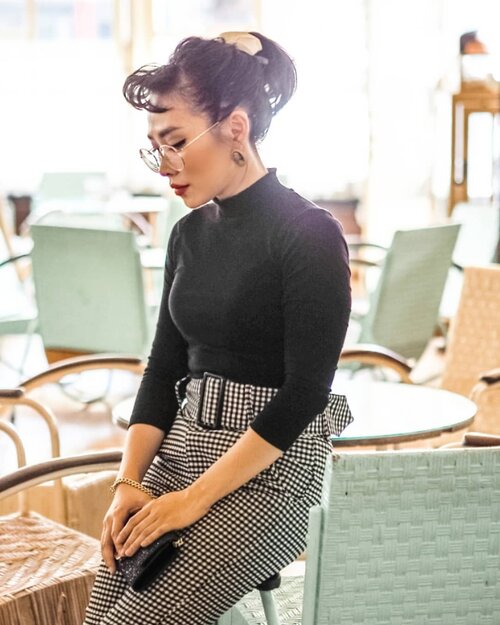 + View more details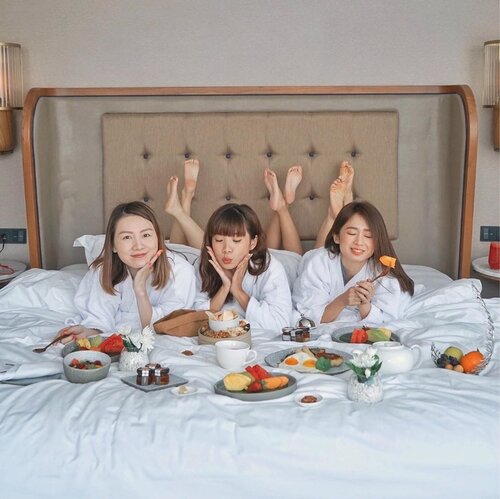 + View more details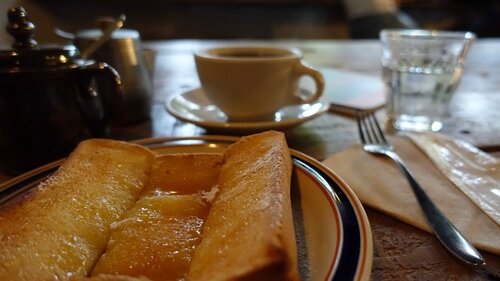 + View more details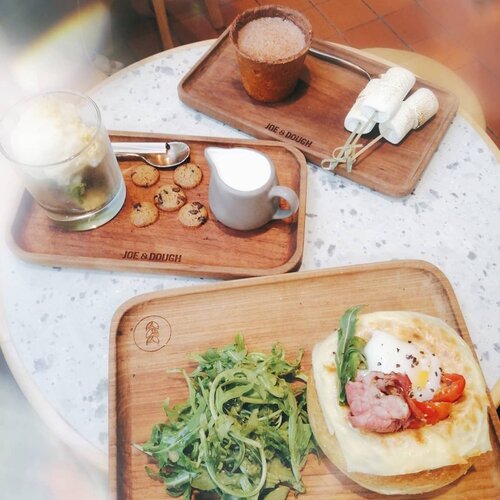 Late brunch a.k.a breakfast and lunch! Swipe for more pictures!1. All menu 😘2. JD breakfast bowl - sordough bread + beef bacon + chicken ham + horenzo+ mozzarella cheese + mushroom + cherry tomato + ginger lime mustard dressing + sous vide egg + melted cheddar cheese ❤️🍞🥖🥚🍳3. Matcha affogato - matcha cubes + vanilla ice cream + butter crumble + milk and cookies
#Clozetteid

+ View more details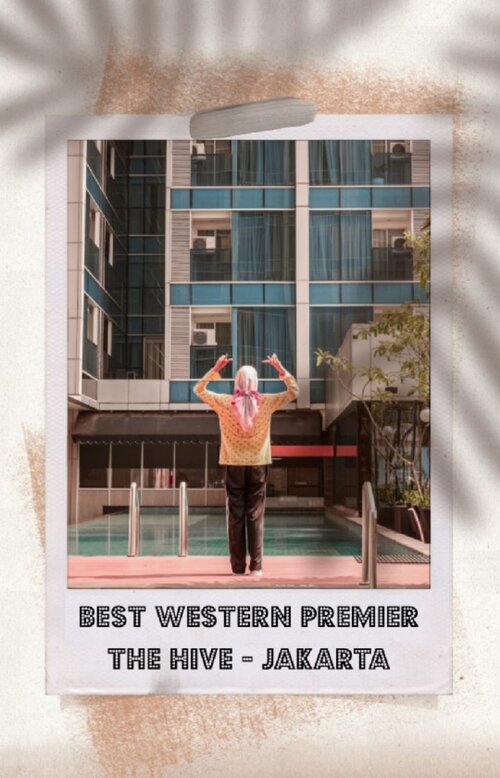 Assalamualaikum bifellas, melepas penat dengan staycation bisa jadi salah satu cara terbaik untuk me-refresh tubuh dan pikiran supaya lebih fit. Ngga usah jauh-jauh deh, di Jakarta aja bisa nemu tempat yang asik kayak di @bwpthehive ini 😍 .
Hotel ini lokasinya strategis banget, di daerah Cawang, dekat dengan Bandara Halim PK. Mau ke tempat liburan atau pusat perbelanjaan juga hanya beberapa menit aja. Hotel bintang 5 ini punya lebih dari 190 kamar, ruang meeting, fitness center, kolam renang, restoran, spa, dan masih banyak lagi fasilitas lainnya. .
Aku stay di kamar deluxe yang berada di lantai 15. Dari jendela kamar bisa langsung terlihat view kolam renang di lantai lobi (fyi lobi hotel ada di lantai 5), dan aku bisa lihat juga pemandangan Kota Jakarta dari sini 💕 Untuk kamarnya termasuk luas, bersih, wangi, dan bathroom amenitiesnya itu komplit bangeettt. .
Pagi harinya kita bisa olahraga nge-gym atau berenang. Airnya suegeerrr 👍 Pilihan makanan dan minuman saat breakfast pun banyaakk. Ada yg dari tradisional sampai korea-an 🤗 .
Overall @bwpthehive memberikan pengalaman staycation yang menyenangkan dan bikin pengen balik lagi 😃
.
.
.
#BestWesternPremierTheHive
#BWPTheHive
#HotelJakarta
#HoteldiJakarta
#ExploreJakarta
#travel
#DiariTravelJourney
#DiariJourney
#clozetteid
#travelgram
#indotravelvidgram
#InfoJakarta
#hijabtraveler
#HoteldiCawang
#HotelJakartaTimur

+ View more details
loading ...
Back To Top