loading...
Search
1,261 RESULTS FOR CELEBRATE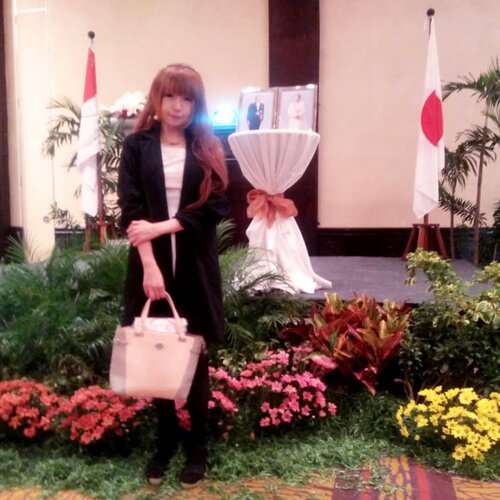 Yesterday was the Birthday celebration of His Majesty the Emperor of Japan, Naruhito. May God always bring him a good health, so he will always inspire Japan and the world.
.
This photo was taken last year, in Emperor Akihito's birthday celebration. So sad yesterday i can't come to Emperor Naruhito's birthday celebration because i have another schedule outside Surabaya.
.
After Japan's emperor Akihito stepped down to let son take over, Emperor Naruhito. Emperor Akihito is set to abdicate on April, 30th 2019, marking the end of Heisei era. And 令和元年 'Reiwa Gannen', "first year of Reiwa" from May, 1st 2019. Government announces new era name : 'Reiwa'. It's the name the Japanese government selected for the new era, which is set to start when Crown Prince Naruhito becomes the new Emperor.
.
Japan welcomed the start of a new Reiwa imperial era and a new emperor, with hopes for peace and prosperity.
.
In frame : Aiyuki with Mr. & Mrs. Tani Masaki (The Consul - General of Japan in Surabaya).
.
.
#平成 #令和時代  #令和 #日本 #令和元年
#ReiwaPeriod
#Reiwa
#Japan
  #モデル  #メイク  #ヘアアレンジ  #オシャレ  #メイク 
#makeup
#浴衣
#lady
#beauty
#kawaii
  #コーディ  #ガール 
#clozetteID
  #かわいい
+ View more details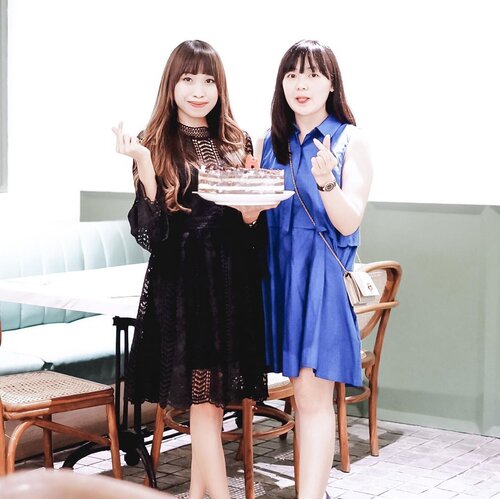 Captured some of the best moment in my life 💞
-
I'm old enough to have a glam party. But, I'm so thankful I can celebrate my 27th birthday party with them 😍
Thank you uda di bela"in kasi surprise, ada yg perjalanan jauh dr timur ke barat (dalam arti sebenarnya juga) dr Kupang ke Surabaya. Thank you always be there every time in need you gaes.
-
I hope you enjoy my treat and feel the happiness that I feel. Sorry, kl mgkn ada kurang" ato hal" yg tyda berkenal di hati kalian.
Thank you juga buat temen" yg sampe susah" bela"in kirim kado. Temen" juga yg ucapin satu persatu di tanggal 6 kmrn. Mskpn ak ga bisa tag satu. But, seriously guys, I'm feeling lucky and so thankful to have you all.
-
I hope our friendship is last long until we all become a cute ghost 👻
.
.
.
#clozetteid
#birthday
#birthdaygirl
#tephbirthday
#stylediary
#oufitpost
#stylegoals
#whowhatwear
#IGoutfit
#revolveme
#outfitidea
#stylecollective
#bloggersurabaya
#bloggerjakarta

+ View more details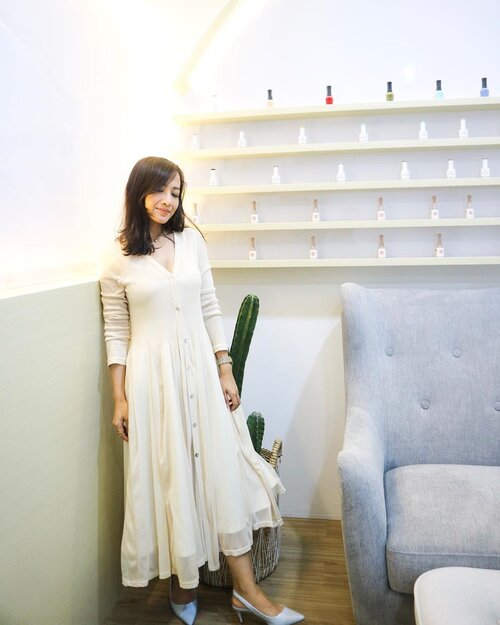 Congratulation @ylash_homecare for the 2nd branch opening at Peopole Bintaro Sector 9. This is one of their nail's room.
And in celebrating their opening, they have promo 50% off for the 10 first customers.
#clozetteid
#openingylashbintaro

+ View more details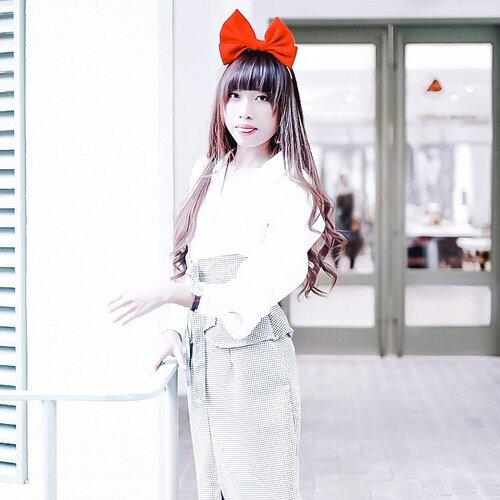 What's valentine day?
Klasik bgt kalo ngmg "hari kasih sayang" dan kayaknya momok bgt buat para zombloh ato org" yg ga bs ketemu sm pasangannya d hari ini.
-
But for me, today is not a nightmare day.
I'm totally happy. Even tho, I don't celebrate it with a romantic dinner like other couples (but, we can do it, if we want it too). No, not because we're LDR. But, we don't do it anymore for almost 4 or 5 years maybe.
-
Why I'm not sad at all?
Because I trying to reaching up the highest level of self love. Yap ! Hari ini aku merayakan dgn diriku sendiri. Sosok orang yg aku ajak capek, aku ajak kerja keras, aku ajak nangis, aku ajak ketawa, aku ajak nahan sabar, aku ajak kurang bobo, aku ajak marah", aku ajak buat fight banyak hal, aku ajak buat coba hal baru dan org yg 24/7 ada d sini setiap detik selama 27th.
-
Karena hari ini adl hari kasih sayang katanya — ku ingin mengungkap kan rasa sayang dan cintaku sm diri aku sendiri. I'm proud of myself, bis ada d sini sampe hari ini. Peluk sayang dan hangat buat diriku sendiri. We did a great job ! 👏🏻
-
I'm not trying to forgetting you @christadiputra yg dr jam 12 malem ngmg happy valentine ratusan kali dan berusaha showering me with everything hari ini. Happy valentine yah ! ☘️
.
.
.
#clozetteid
#valentines
#lettertomyself
#happyvalentinesday
❤️
#valentine2020
#loveday
#influencersurabaya
#influencerjakarta

+ View more details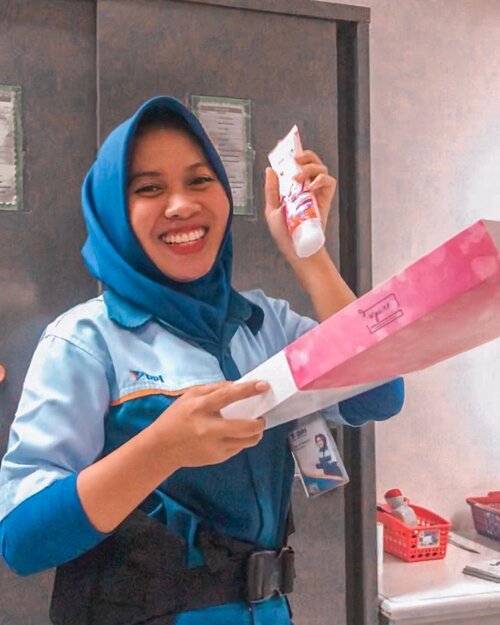 #sharingiscaring
.There's loads of ways to celebrate valentine day. To me, kasih sayang itu hadir setiap hari, ga cuma 14 februari. Kadang, kita lupa akan hal ini. ..Mungkin kamu rayain hari ini sama pacar, keluarga, atau bestfriend. Pasti seru! ..As for me, hari ini aku rayain dengan berbagi sama salah satu orang yang aku temuin setiap hari dikantor. Tadi aku kasih body lotionnya @npureofficial yang super gemes ke @o.nurulhidayah yang selalu ceria, bantu rapihin ruangan biar nyaman kerja, yang selalu rame full of energy tiapharii🤣🥰 semoga semakin semangat kerjanyaa & kulitnya sehat walawpun tiaphari kena ac dikantor✨..Cuma mau bilang, se seneng itu bisa bahagiain temen kerja, walaupun dengan cara yang sederhana. 🥰✨....Jadi, gimana hari ini? Ceritain dong! Biar positive vibes dan kasih sayang online nya nular🤪 ......
#clozetteid
#cicireceh
#sharelovewithnpure
#mulaicantikalami
#nfornatural
#collabwithjenntan
#volunteerspirit
#valentinesdayspecial

+ View more details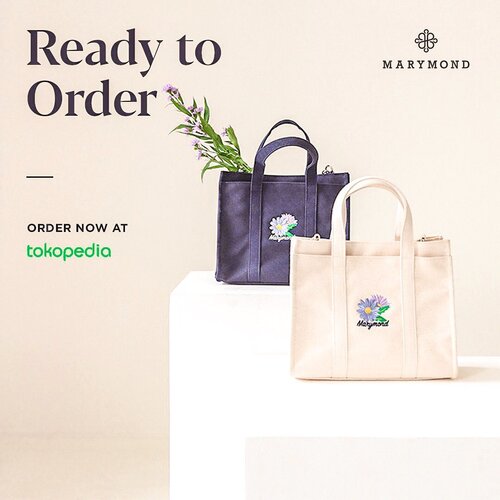 "I MARYMOND YOU" yang artinya "Kamu berharga dan cantik bagiku"
Just for your information @marymond_id adalah sebuah Brand Fashion Lifestyle dari Korea yang tidak hanya menjual produk fashion tetapi juga sangat peduli dengan hak asasi manusia, terlebih perempuan dan anak-anak.
10% dari penghasilan Marymond akan di donasikan ke organisasi ECPAT Indonesia yang berfokus untuk mengedukasi anak-anak Indonesia dalam menghindari kekerasan seksual dan menghentikan eksploitasi anak.
Di negara asalnya Korea Selatan, Marymond telah didukung oleh banyak kalangan bahkan celebrity Korea seperti BTS dan Twice.
Produknya sekarang avail di @tokopedia 🙌🏻 Buruan deh di check~
.
.
.
.
#iMarymondyou
#workwithtorquise
#clozetteid
#bloggersurabaya

+ View more details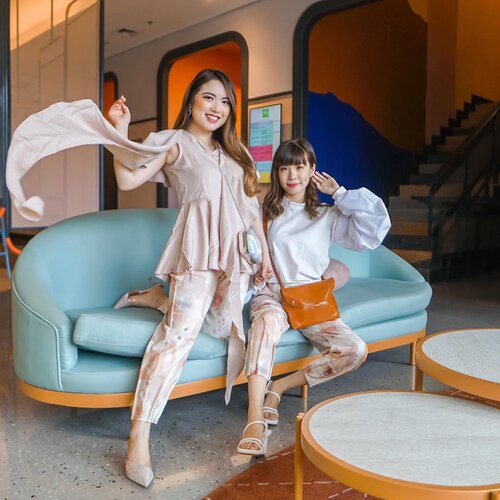 One more sleep to Valentines day 💗 just wanna let you know that it's still a good day to celebrate love even though if you're single ! Cause you're precious and valuable just the way you are with or without a partner. Remember that it's not the end of the 🌍 if you don't have a date to attend but you can still feel the love surrounding yourself with people who loves you. Share your love to the world and make it a warmer place ! .
.
☎️ Ring your love calls , we are so ready to
#CelebratelovewithCOTTONINK
💕 we invite you to join us too ! Lots of sweet collections waiting~
#YOUxCOTTONINK
@cottonink

+ View more details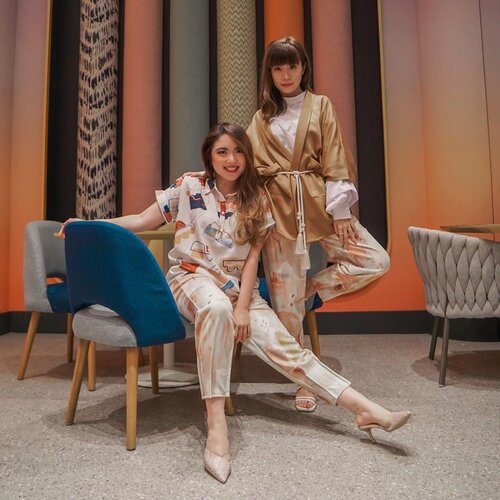 + View more details
Earlier today at the newest lipstick launch from @maccosmeticsid - Love me lipsticks 💄💋 A single swipe that makes you fall head over heels ! Will swatch my favourites soon ❤️The celebration of love is getting loud and it starts with
#selflove
🥰.....
#Macloveme
#maccosmeticsid

+ View more details
loading ...
Back To Top