loading...
Search
6 RESULTS FOR CHIBA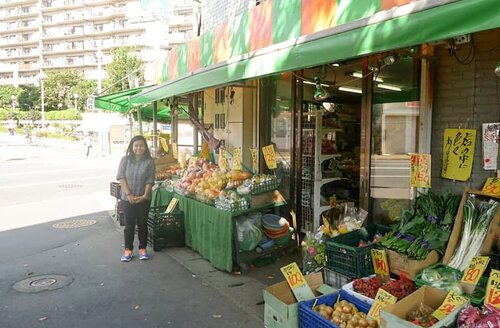 + View more details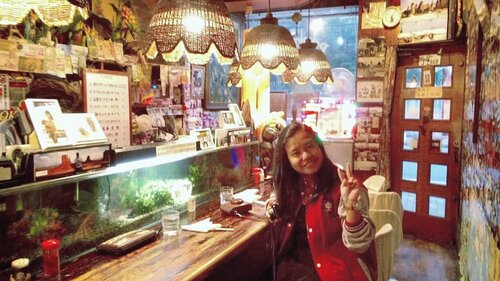 Lagi iseng-iseng
#throwback
Path eh ketemu foto pas exchange ke University of Chiba. Nah jam jam segini, pasti lagi cari makan sama kak @cnf_88 hihihi. Di akhir-akhir masa exchange, kita menyempatkan diri makan di resto mungil deket Uni yang menghidangkan makanan halal. Yang pernah mampir pasti tau resto ini yang bernama POPOKI. 😍😍 Rame banget dekornya! .Seinget saya semua makanan di sini harganya dipatok rata. Makan siang semuanya ¥500 dan makan malam semuanya ¥600. Ini harga tahun 2014 sih hahahaha naik ga ya kira-kira? .Bukanya ya pas jam makan siang dan makan malam saja. Yang punya adalah sepasang kakek nenek yang sangat ramah. Meskipun tempatnya kecil alias cuman muat beberapa orang saja, tapi makanannya buanyaaaaak dan bikin kenyang hahaha. Kapan ya bisa kesini lagi? ❤❤❤ .--------.
#throwbacktuesday
#tbt
#chiba
#popoki
#halalfood
#japanesehalalrestaurant
#halalresto
#japanhalalresto
#me
#clozetteid
#clozettedaily
#exchangestudent
#internationalstudent
#universityofchiba
+ View more details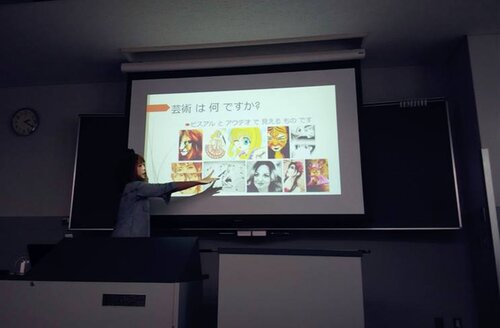 FACE PAINTING TALKSHOW - CHIBA & TOKYO (JAPAN)

+ View more details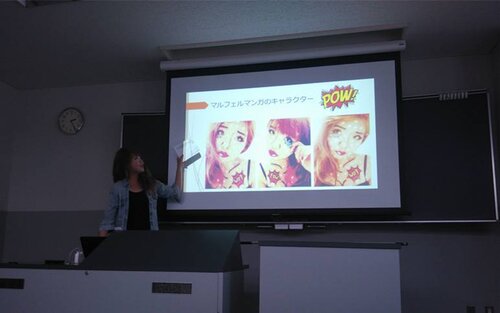 FACE PAINTING TALKSHOW - CHIBA & TOKYO (JAPAN)

+ View more details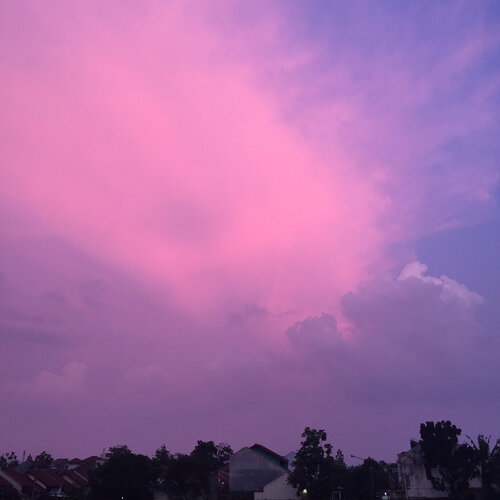 + View more details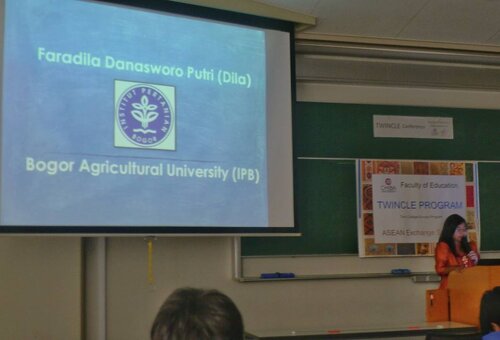 #throwbackthursday
to 2014 during the Twincle Program. Got the chance to present my research and my institution in Chiba University. .
#curcol
sebentar yaaa. I kinda miss the times where I was going places and doing so many things. I'm not lying, a couple of days back I miss the old me. Sekarang saya sudah ada tanggung jawab lebih (dan buntut hahaha) that follows me around every single day. Manusiawi sih kalau kadang kangen masa masa super produktif (especially pas ngeliat teman teman yang lain ngerjain banyak hal dan pergi ke banyak tempat - the sosmed effect!). .So what do I do when that wave of "why-am-I-missing-out-on-things" feeling hit me? I don't open social media and I just spend time playing with Rio. Syukur-syukur ada stok es krim dirumah, jadi bisa lebih happy hahahaha. Alhamdulillah, jadi bisa lebih semangat lagi. It is an eye opener that Allah gave me so much now dan tentunya saya harus tetap bersyukur. So hey, I'm back again! 😎 .For moms (and dads) out there, how do you deal with that feeling down moments?.-------.
#throwback
#majorthrowback
#student
#studentexchange
#japan
#chibauniversity
#chiba
#presentation
#twincle2014
#twincle
#twincleprogram
#clozetteid
#clozette
#ipb
#college
#sharethemoment
#peopleinframe
#like4like
#likeforlike
#likesforlikes
+ View more details
loading ...
Back To Top