loading...
Search
940 RESULTS FOR CHOCOLATE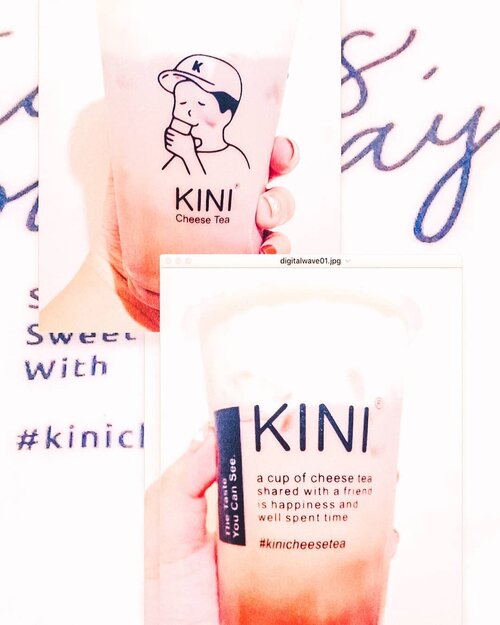 + View more details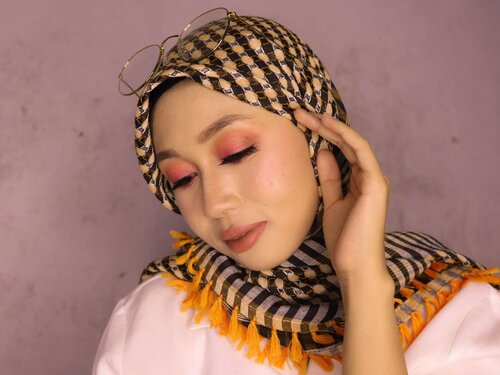 + View more details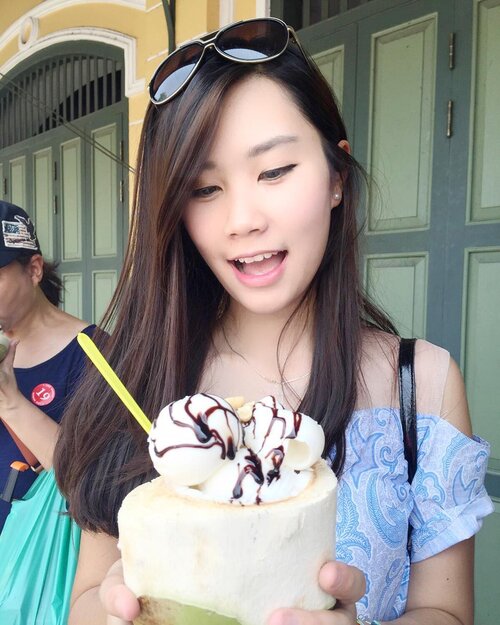 + View more details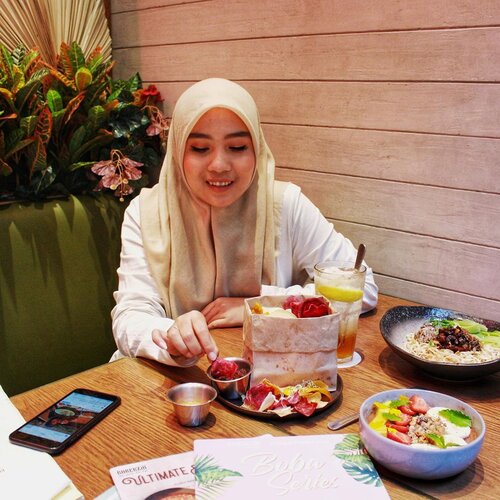 Udah ada rencana nanti malem mau kemana?Beberapa waktu yang lalu aku nongki2 cantik di @pishposhid @kotakasablanka . Ini tuh cafe berkonsep healthy clean eating dimana makanan yang disajikan dihitung kalorinya. Pish n posh ini salah satu resto dari @bogagroup_id yang sudah ada di 2 tempat Kota Kasablanka dan De Entrance Arcadia TB Simatupang.Nahh aku pesan Bakmi Truffle, smoothie bowl KoKo Nut, Never Stop dan Chamomile Orange. ⭐️Truffle DazzleIni adalah mie dengan tumisan daging dan jamur, nahh rasanya menurut aku untuk mie nya memang cenderung tawar, tetapi ketika sudah di mix dengan tumisan daging dan tumisan jamur rasanya jadi balace karena untuk tumisan daging dan jamurnya sangat terasa berbumbu, asin dan lada hitamnya terasa. Btw aku yang kurang suka jamur pas nyobain tumisan jamurnya jadi suka, karena biasanya kalau aku beli tumisan jamur rasanya tidak meresap, tapi pas aku coba ini bumbunya meresap sempurna tetapi tidak membuat jamurnya terlalu matang.Oia buat yang suka pedas, ada juice cabainya (zuzur tadinya aku kirain cream cheese, cobainnya pake sendok dan ternyata itu jus cabe alias sambal 😭) ⭐️Koko NutSmoothie Bowl ini rasa banana chocolate nah untuk coklatnya tidak terlalu manis kalau dirasa2in lagi dia kayaknya pakai dark chocolate karena ada sedikit rasa pahit chocolate. Rasa pisangnya terasa kuat, buah2annya juga segar. ⭐️Chamomile OrangeChamomile tea dengan irisan orange, rasanya lebih dominan chamomilenya orangenya cuma terasa samar2 aja 😅😅 ⭐️Never StopKalo ini tuh cemilan, isinya keripik ubi ungu, ubi kuning dan singkong. Dan ada sausnya buat dicocol, nahh ini tuh chilli Jam jadi campuran dari paprika, cabai merah dan cabai rawit. ⭐️Honey LemonIni tuh lemon squash tapi manis karena ada madunya. Oh iyaa ada leci nya juga dan tentunya irisan lemon.Thank u for having me @pishposhid @bogagroup_id @mavenfulindonesia
#clozetteid
#QravedForPishAndPosh
#PishAndPosh
#Qraved
#Lifeistasty
#BogaGroup
#ditraktirbogagroup

+ View more details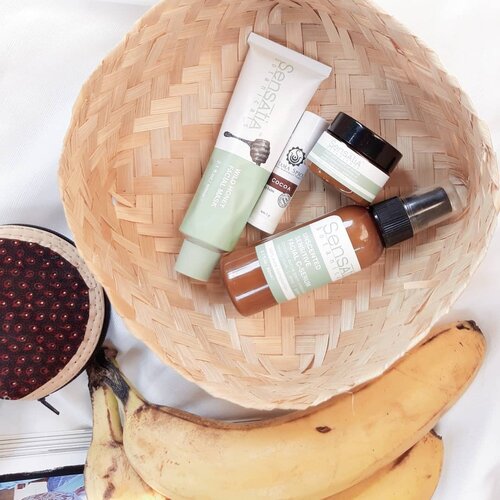 Happy Tuesday ❤Bali is more than a place…it's a mood, it's magical. It's a tropical state of mind.. ✨🌼~~Currently loving natural skincare from Bali 💌 I would like to purchase another product later. I have tried Wild Honey Mask, gently purifies and nourishes skin. The star ingredient is Bali wildflower honey, which is rich in antioxidants that help fight the signs of aging. Wildflower honey is made by bees that have collected nectar from a local source of wildflowers. Argan oil, seabuckthorn and kakadu plum extract also contribute to a healthy, rejuvenated complexion. The scent is very relaxing like bali-style mask, after use this I feel clean and fresh.
#utama
spice cocoa lip balm, smells so delicious natural chocolate 🍫
#sensatia
botanicals my favorite facial c serum, the lip scrub also sooo yummy~~What is your favorite mask? Have a nice day or evening everyone ❤❤.......
#clozetteid
#soconetwork
+ View more details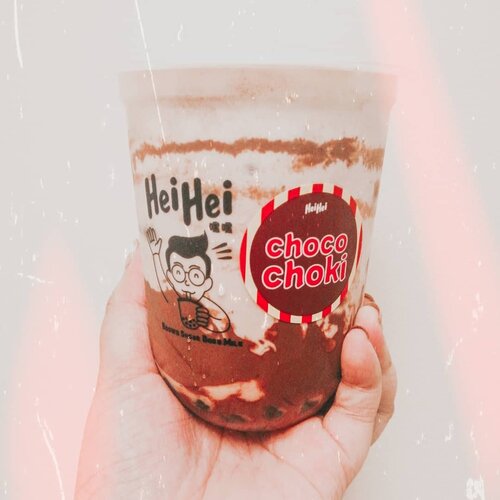 I'm not going to make Tasya-Boba-Series Hashtags because I'm not an avid boba lover. I basically only drink boba 1-2 times in a month 😌, but i drink coffee everyday LOL°°Tapi... kalo ada boba yang rasanya unik kaya rasa permen susu (white rabbit) atau kaya yang difoto ini, rasa CHOKI CHOKI dari @heihei_id tentunya aku wajib cobain! Karena, siapa disini yang nggak suka choki-choki?? 😂.°°Rasanya tentunya didominasi coklat, soalnya ini chocolate based, tapi ngga menutupi rasa choki choki nya kok. Boba nya juga chewy dan enak. Ditambah. Choki choki nya berlimpah ruah. Enak bangeeet pokonya 🐱🐈🔥.°°Harganya standar harga minuman boba Rp. 28,000, porsinya juga medium jadi nggak terlalu kecil juga 💕.
#boba
#bobamilktea
#clozetteid
#chokichoki

+ View more details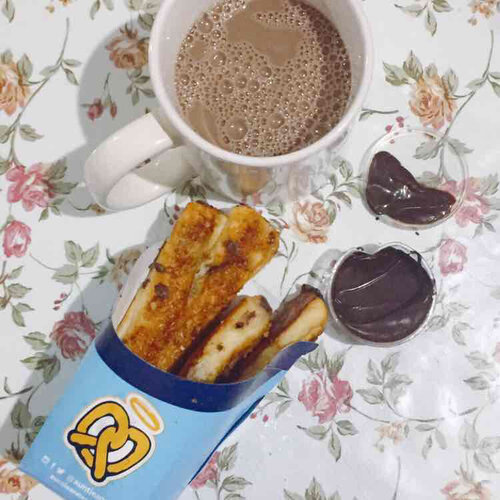 Auntie anne's pretzel with deep chocolate sauce + milo chocolate milk

+ View more details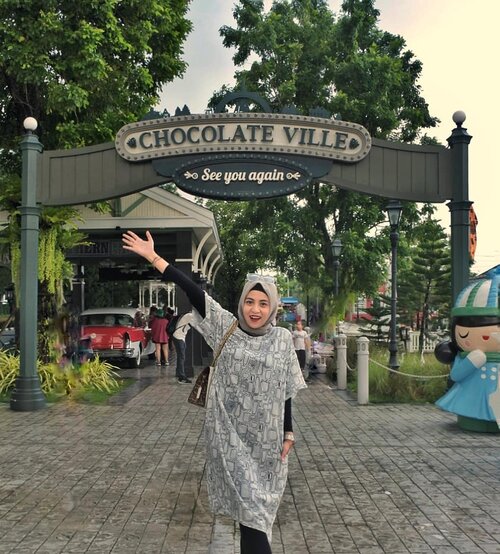 + View more details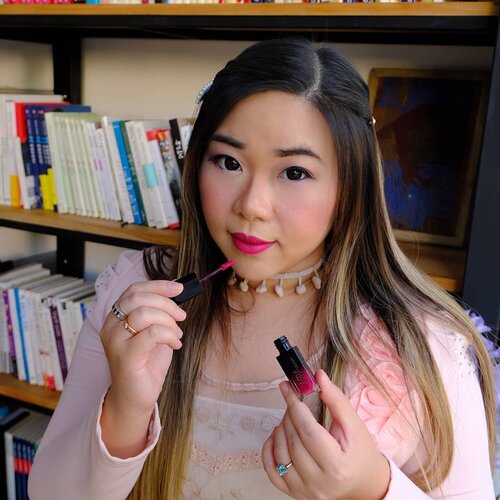 + View more details
loading ...
Back To Top