loading...
Search
895 RESULTS FOR CONFIDENT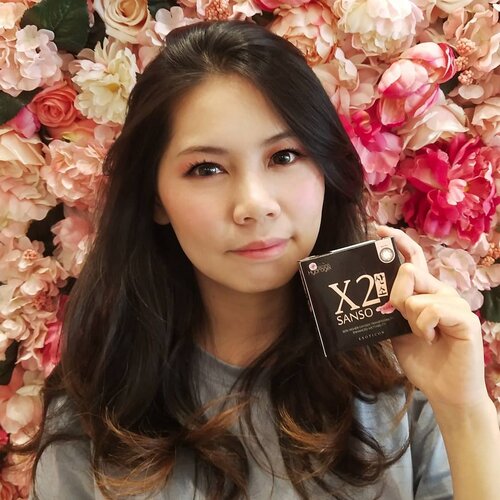 I'm wearing @x2softlens Sanso Mocha and Espresso, and i want to tell you : just be your own unique beautiful self.••Anyway, Confidence is not "they will like me". Confidence is "I'll be fine if they don't". Because your uniqueness is your magic✨.••
#youruniqnessisbeautiful
#x2sansocolor
#x2sanso
#x2softlens

+ View more details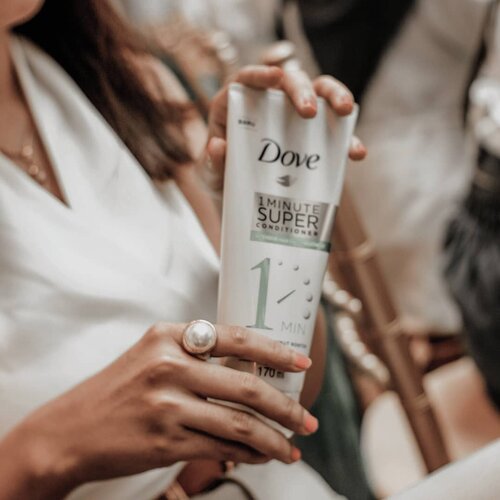 + View more details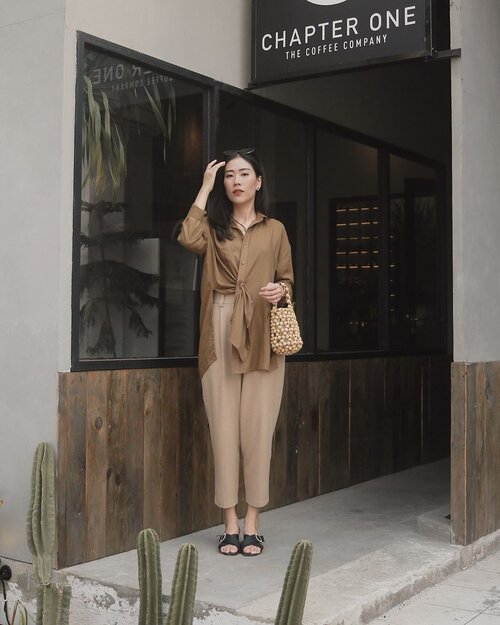 feeling the confidence to spend my upcoming weeks with a new outfit @petitecupcakes set and a pair of shoes from @vanillashoesid —— nowadays seeking for sth neutral color to easy mix-match, totally in love, swipe left for more detail ✨

+ View more details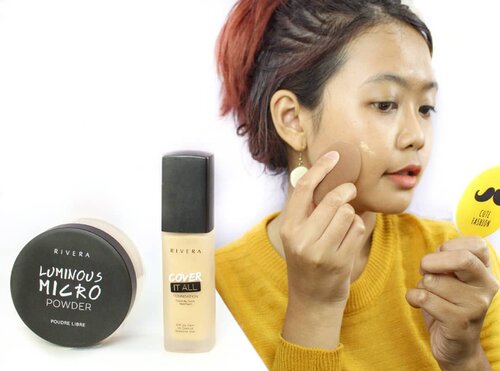 Caption : Heyyo geenggs, pasti udah sempet liat mini review aku tentang produk barunya @riveracosmetics kaan? 😁Sekarang mereka ngadain giveaway looh! Hadiahnya juga kece banget! 💕1. Samsung Galaxy Watch (42mm) for 1 lucky winner2. MAP voucher @ IDR 1.000.000 for 2 winners3. MAP voucher @IDR 400.000 for 2 winner And Rivera special hampers worth for IDR 400.000Cara ikutannya juga gampang bangeet! 1. Post make up look terbaikmu menggunakan Cover It All Foundation dan Luminous Micro Powder dari Rivera di feed . Temanya bebas! Bisa make up untuk ke kantor, ke pesta, atau jalan-jalan santai saat weekend. Describe hows you are so confident with them.. 2. Tag @Riveracosmetics dan tag 3 orang teman kamu.3. Follow Instagram @Riveracosmetics4. Pastikan akunmu tidak di-private agar bisa dilihat oleh tim Rivera5. Sertakan hastag
#CrazyLongHoursFoundation
#WeAreRiverans
#LiveLifeEmpowered
#RiveraChallengeGiveawaynya
berakhir tgl 15 November 2019 dan pengumuman pemenangnya tgl 25 November 2019. Rivera: Light Up Your Day. Find Your Best Look 😘
#widlimselfie
#Clozetteid

+ View more details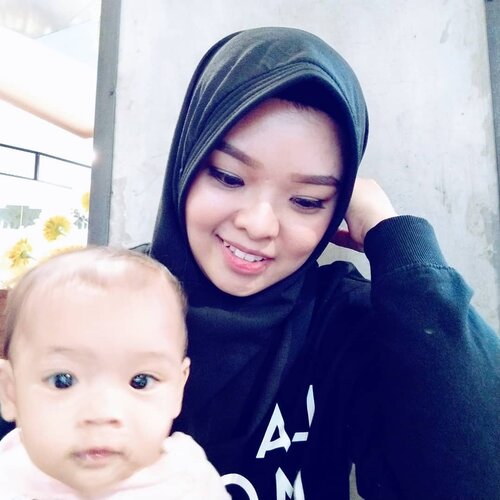 Late Post
Happy 6 months!
Alhamdulillah kamu resmi udah masuk masa MPASI nak. Masa2 dimana penuh kerompongan mami dimulai. Tapi alhamdulillahnya dari awal tahap perkenalan, sampai masuk jadwal pemberian MPASI, Rissa gak ada GTM sama sekali. Gak ada muntah juga. Everything's runnin smooth. Katanya idealnya ganti menu itu per 3 hari sekali. Imho ya. Tapi gara-gara akunya gak sabaran, jadinya terkadang sehari bisa 3x ganti menu. Yaudah sih, gapapa anaknya 😋
Soal pup gimana? Yang pasti gak tiap hari. Dan teksturnya sudah berubah jadi padat, persis kayak bubur bayi, warna kuning. Dan sesekali kalo mau pup, dia suka nangis dong 😅 kayaknya gara2 susah keluar. Kalo mau pup mah pup aja yak, ngapain pake nangis. Dasar bayik! 😜
Dulu waktu jaman Narend MPASI, semua homemade, mulai dari pure - bubur agak kasar - nasi tim - nasi. Pokoke dulu aku rajin banget deh. Karena dulu belum serepot sekarang. Dulu juga masih ada ART. Tapi kalau sekarang, dimix and match aja, yang instan tapi gak instan plus homemade. Anake mauan aja. Pokoknya yang penting tiap hari kudu buah and sayur. Aku biasakan kayak gitu
Pokoknya anak kedua ini ngerasa banget lebih santuy (santai cuy). Gak bisa bikin mpasi yang ribet2? Bikin yang mudah2 ajalah, yang penting anake mau makan. Gitu aja
Intinya pemberian MPASI, berkaca dari anak sebelumnya, aka kakaknya, kudu diliat moodnya dulu, apakah dia mau makan atau gak. Lapar atau gak. Kalau dia lagi gak mau, atau gak lapar, jangan dipaksa
Jadwal pemberian MPASI itu dibagi menjadi 3x snack (pagi-sore) dan malam kalau anaknya masih bangun dan 2x makanan utama (siang dan malam)
Ohya, sama yang terpenting jadwal pemberian ASI juga gak boleh meleset dari jadwal
Semoga ke depan2nya, seterusnya gak ada GTM atau apapun soal MPASI, dan berat badannya terus naik signifikan seiring tinggi badannya
Sehat terus ya nak 😘
29 Sept 2019
#momlife
#spring
#babygirl
#confidence
#photooftheday
#walk
#together
#family
#momblogger
#parenthood
#happines
#happy
#motherhood
#selfie
#mother
#weekend
#happyfamily
#clozetteID
#mpasi
#makananpendampingasi
#6month
+ View more details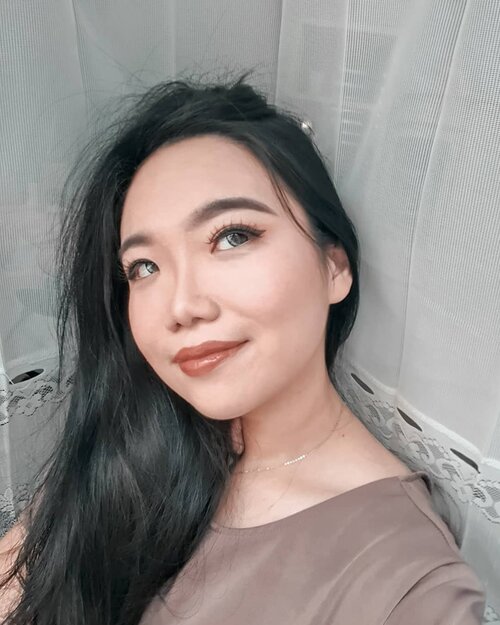 Happy to finally write more about eyelashes, the one thing that instantly completes your look, and you can choose; whether to add glam, sweetness, or extra curl. This time i am wearing the Sensual Curls by @blinkcharm eyelashes, made of 100% sterilized natural hair, lightweight, easy to apply, and reusable. Everything you can ask for from eyelashes✔.Head over to my blog read the full review!
#clozetteid
#clozetteidxblinkcharm
#WearConfidence
#PremiumEyelashes

+ View more details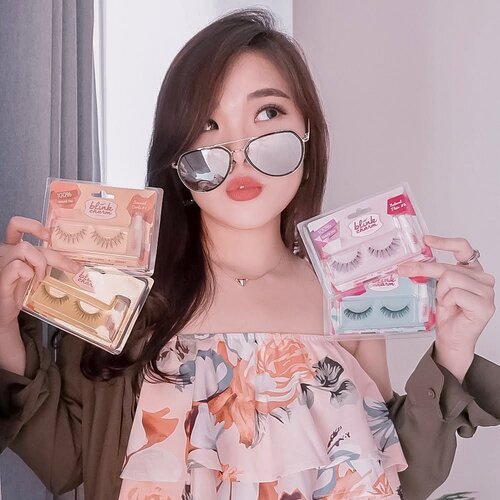 Finally got chance from @clozetteID to review one of my favorite lashes brand @blinkcharm and this time is for all variants they have! Swipe left to see all of them :
* Sweet Classic
#5
: natural eyelashes that suit for daily makeup look.
* Sensual Curls
#7
: cute, Korean makeup look that enhance the upper eyes very well.
* Natural Flair
#5
: to make eyes wider and longer.
* Sexy Volume
#3
: suits for party, occasional event, perfect for dramatic makeup look.
.
.
They're indeed very lightweight and soft, easy to apply, and reusable until 10 times plus. I almost can't find any downside of those lashes, how about you? 😄.
.
.
.
#BlinkCharmXClozetteIDReview
#BlinkCharm
#PremiumEyelashes
#BeautyReview
#WearConfidence
#ClozetteIDReview
#ClozetteID

+ View more details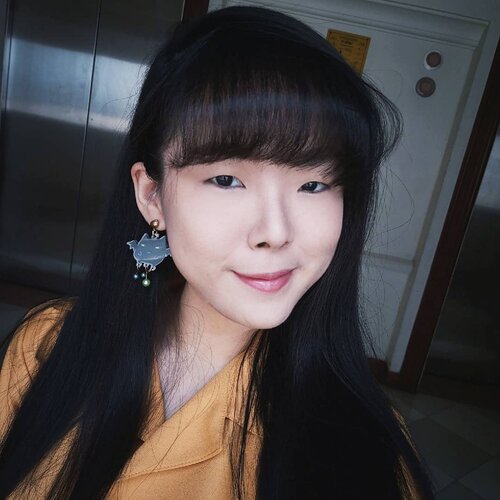 Long time no phone selfie! Glad that I shed few pounds and regain my confident 😆. I love my chubby cheeks but only till some certain extent 😜
.
.
#clozetteid
#vheii
の日記
+ View more details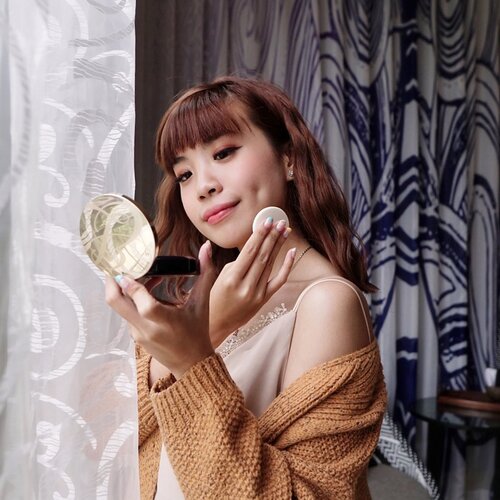 + View more details
loading ...
Back To Top