loading...
Search
397 RESULTS FOR CREATIVE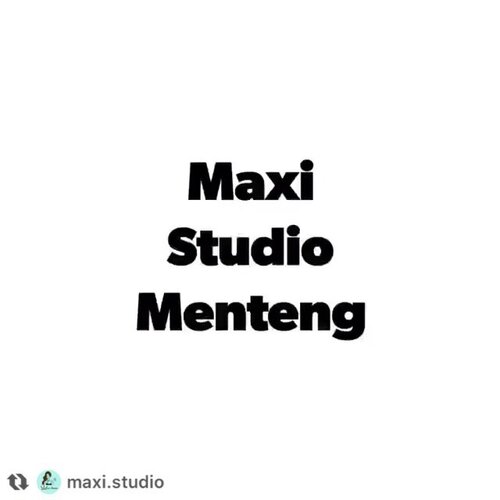 + View more details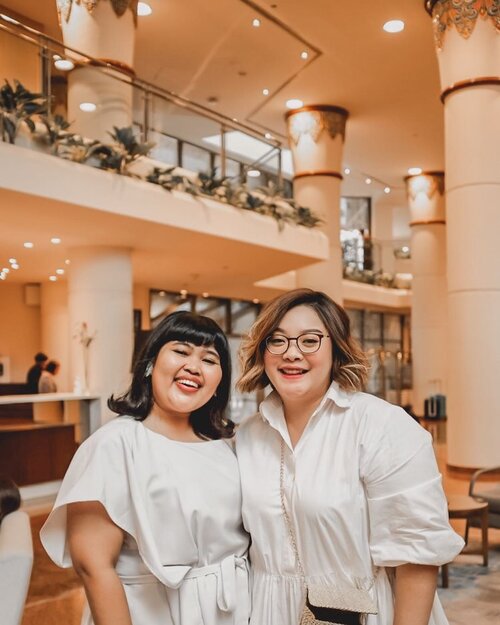 Went to Little Women Gathering with sonypicturesid @clozetteid and @lemeridienjkt, last sunday!
.
Banyak hal seru yang bisa kita ambil dari film ini. Walau film ini adaptasi dari sebuah novel tahun 1800an, isunya tetep relatable sepanjang masa hingga hari ini!
.
Talk show bersama 3 wanita kece yang punya mimpi, tujuan, dan harapan yang beda-beda ngga buat siapa lebih keren dari siapa, namun buat wanita jadi seorang yang can do anything with many kind of dreams. So cool, aight?
.
Special shout-out buat wanita disebelahku @trezanor yang inspire me thru her passion to craft. I love her when she's around the event and I always excited dengan kelas dia it got me like 'mau buat apalagi nihhh' haha.. You channeling my inner creativity! Swipe to see my kind of craft-masterpiece 😜❤️
.
#LittleWomenMovieID
#LittleWomenXCID
#ClozetteID
+ View more details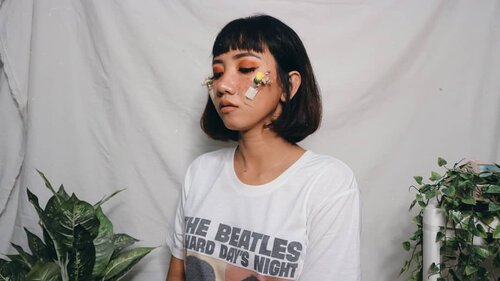 I just playin with my creativity on my face. Please give me idea to rename this look. lolTutorial will be very soon 😁
#clozetteid

+ View more details
Makin tua, makin males bikin gara-gara. Kalau dulu pas masih muda, aku enggak mikir panjang. Ada yang nyenggol dikit, pasang badan. Kalau mau diibaratin, ya kayak motor RX King. Sekali selah, langsung panas, suaranya geber kemana-mana.Sekarang energiku sudah enggak sekuat dulu. Sehari-hari nulis naskah, belum cari narasumber, subyek, creative program, proposal, masak, belum momong Alya, rasanya kok sudah enggak punya tenaga buat hal-hal yang menguras emosi berlebihan.Aku cenderung seneng kalem, baik, dan sopan. Paling kalau haha hihi ya sewajarnya saja. Jauuuh berbeda sama masa mudaku dulu. Sekarang, lagi pada fase, kalau jalan hidup kita mau mudah, kita juga harus memudahkan orang. Termasuk sikap kita kudu ditata dulu yang benar. Kapan kita harus kalem, kapan kita kudu tegas. Gimana caranya supaya enak, dan enggak nyakitin orang.Ini juga masih belajar terus kok. Masih pelan-pelan. Semoga terus bisa bersikap bijak. Insyaallah.
#clozetteid

+ View more details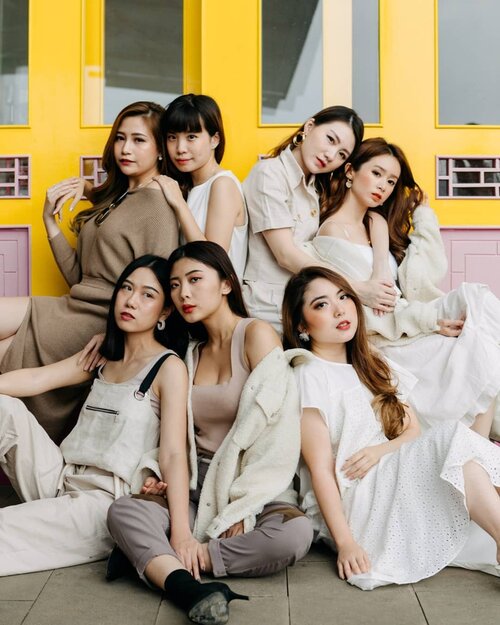 + View more details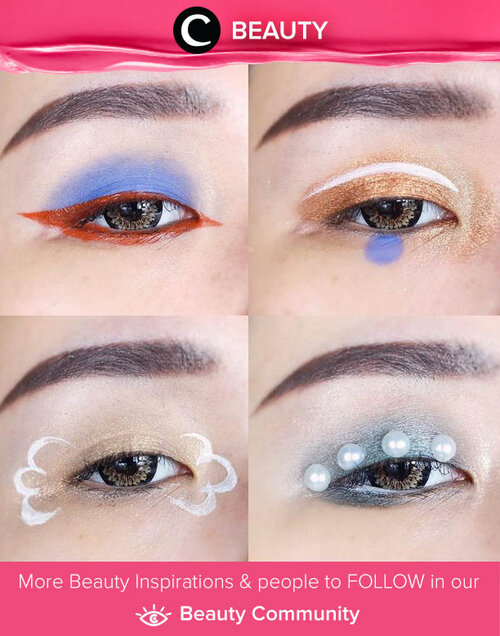 Clozetter @beatricenathania made eye makeup looks inpired by HBO drama series: Euphoria. Creative and aesthetic, we love it! Simak Beauty Update ala clozetters lainnya hari ini di Beauty Community. Yuk, share produk favorit dan makeup look kamu bersama Clozette.

+ View more details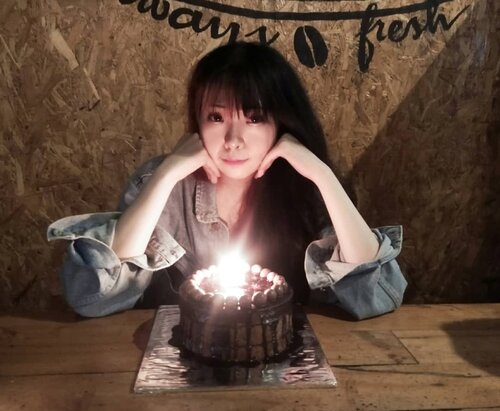 Your birthday girl. Fluffy and fuwa-fuwa..Ok, it's time to make a wish, right?God, i just want to be more inspirative, more productive, more creative, more beautiful inside-out, and keep doing my best to make a wonderful artwork. Such a honour for me, if my artwork and my lifestory can lifting others ans give an inspiration to others..Thankyou for all these wounds, life. You make me grew up to be strong and independent woman. Brave, have a courage and faith to against every illness and problems that push me down 'til the bottom, prevented me to pursuing all my dreams..But one thing you should know, i will never ever give up 'til the end of my life, no matter what happen - i believe nothing is impossible.I'm a stubborn. Stubborn enough to keep all of my dreams and make it true - one by one. Thankyou for teach me about patience, life..Through all the tears, i put all of my dreams and future in the name of Jesus, the One that always hear me crying in the middle of the night : for every struggle, every wounds. A place Where I can feel sweet caresses and rest everytime i feel so tired..."Dear me...She struggled with herself, too. I saw it --I saw the inconceivable mystery of a soul that knew no restraint, and no fear, yet struggling blindly with itself.Keep on fighting, dear me...".With love, Me ❤..Oh one thing i should never forget, i hope all my coming soon projects in 2020 will be amazing, inspiring, and I WILL FIND MY A-TEAM SOON ❤ See you my future A-team, i can't wait to see you all! 😄..
#birthday
#Birthdaygirl
#makeawish
#お誕生日 #ハッピーバースディ #バースディ #
#creative
#artist
#art
#creativecontent
#clozetteid
#Makeup
#style
#Beauty
#Cute
#girls
#fashion
#メイク  #ヘアアレンジ
#girl
#kawaii
  #ファッション  #かわいい
+ View more details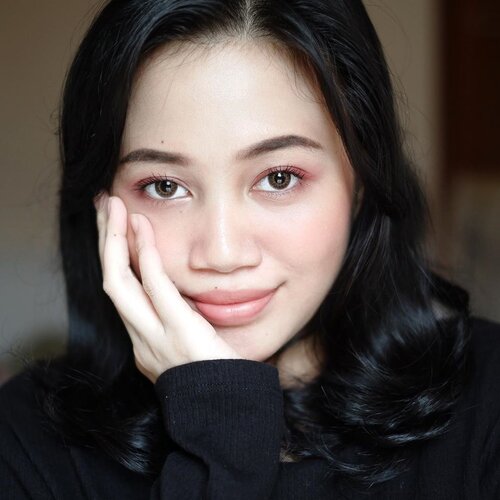 + View more details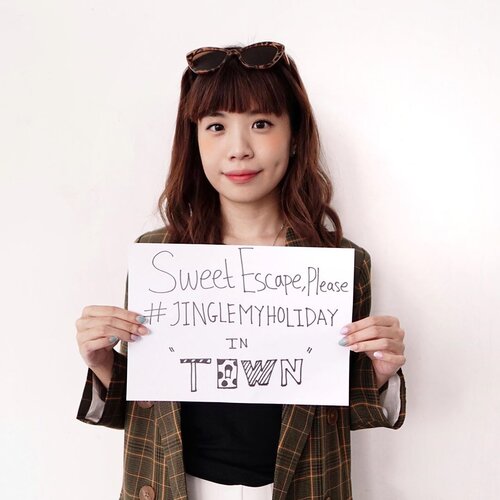 + View more details
loading ...
Back To Top