loading...
Search
1,961 RESULTS FOR DESIGN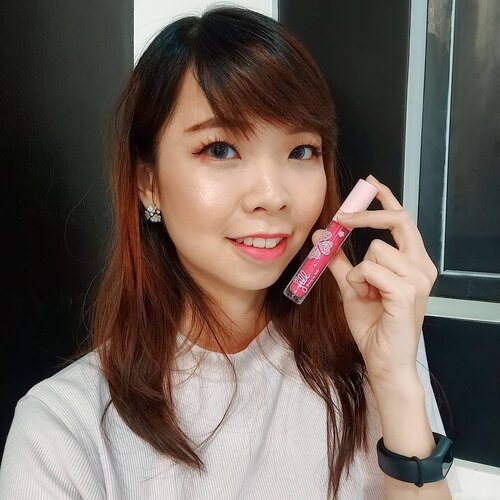 + View more details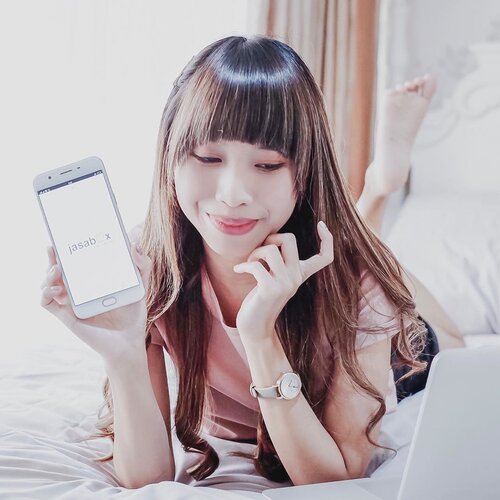 Hey guys 🍃Sudah pada download @jasabox_ belom? Buat kalian yg belom download, yuk segera download ! Biar hidup makin gampang 🙈-Ohya, buat kalian yg masih bgg apa itu @jasabox_. Jadi ini adalah aplikasi penyedia jasa, dimana kalian bisa cari banyak hal yg kalian butuhin d dalam satu gengaman dan satu kali klik.-Kalian mau cari apa?Guru les? Ada.Fotografer? Ada.Designer? Ada.Singer? Ada.Semua ada di aplikasi @jasabox_ dan kalian bisa pilih jasa sesuai dengan budget kalian loh.-Nah, buat kalian yg pengen jadi bagian dr penyedia jasa, bisa banget ! Tinggal SIGN IN dan daftar sbg penyedia jasa. Di @jasabox_ kalian bisa iklain usaha/jasa kalian secara free tanpa ada biaya apapun 🥰 simple kan?-Cuss download di App store skrf juga ! Ketik JASA BOX dan download 🌻...
#clozetteid
#jasabox
#aplikasijasabox
#penyediajasaonline
#tech
#technology
#easyliving
#easylife
#aplikasi
#aplikasiandroid
#tephcollaboration
#bloggersurabaya
#bloggerjakarta

+ View more details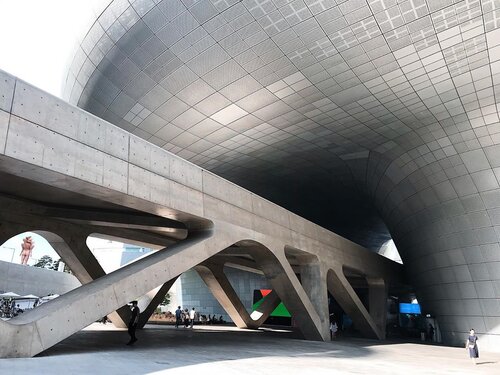 + View more details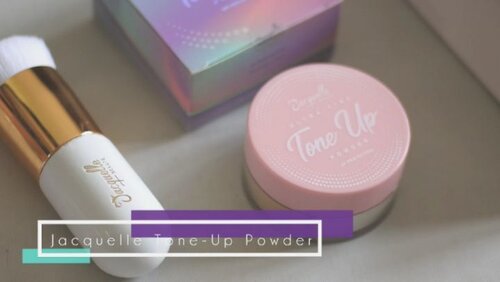 Minggu kemarin aku hadir di acara Blogger Gathering
#MakeupuccinoxJacquelle.
Kita kenalan sama produk makeup pertamanya @jacquelle_official yaitu Tone Up Powder. Penasaran nggak kayak gimana sih Tone Up Powder ini? Langsung tonton aja mini video reviewnya yaa!
Yang aku suka dari produk ini adalah butirannya yang halus banget, tanpa fragrance yang berlebih, dan pastinya design packagingnya gemes banget khas Jacquelle! Tunggu review lengkapnya ya di blog 😘
Oh ya, kalian bisa beli produk-produknya Jacquelle di @makeupuccino online or offline di @rumahmakeupuccino 🦄 🎶 Shallyn - Come Away
📷 Nikon 1 J5 + Meike 35mm f1.7
#clozetteid
#reviewmakeup
#makeupreview
#akpertiwi1minutereview
#1minutereview
#powder
#nikonj5
#meike35mm

+ View more details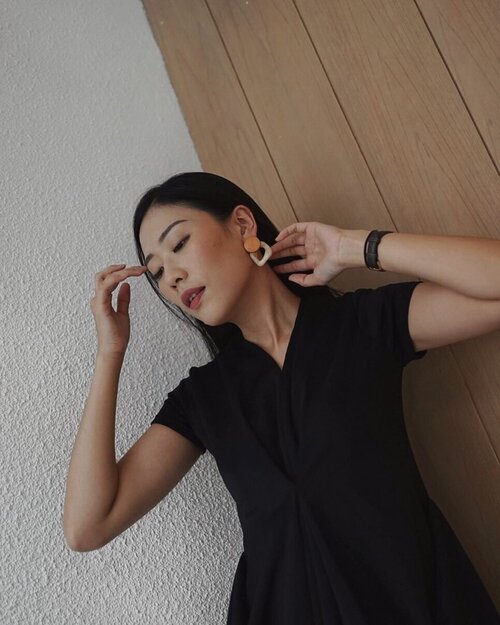 the reason why i love summer, i can wearing more accessories and be more colorful —— i got the earrings from @shopbystesi , totally in love with the design and the color chosen 💃🏼
#CuratedByStesi

+ View more details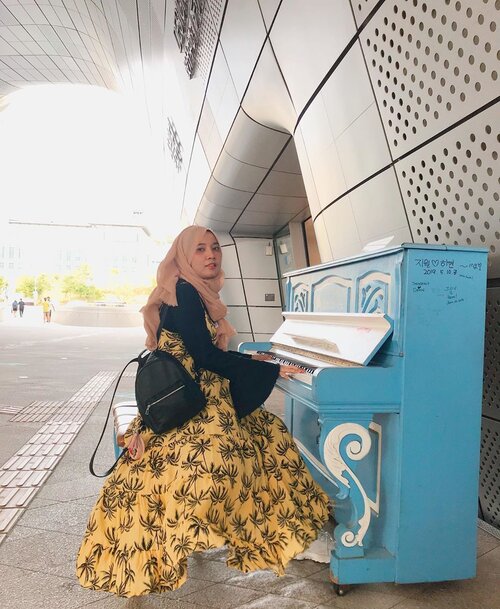 You're like that song I want to sing over and over ♥️🎵.This was taken at Dongdaemun Design Plaza which was designed by Zaha Hadid. It's fun to chill around here in the afternoon, there are some sofa beds too, you can take a break for a while and let yourself indulge the relaxing breeze of summer from the second level of this building 🤤 we loved to kill some time here and listened to the passer by played the piano, I thought it was broke but apparently it worked and well-tuned 😅.The downside here and anywhere in the down town is that there's no prayer space, you really got to go out of ur way to the halal restaurants or the central mosque, unlike Japan which becomes more and more muslim-friendly country recently with the prayer space facility within a big mall and station. So, may be in Seoul we just have to pray in the open area if we can't find any proper space, with people's eyes on you obviously 😅.Btw today I'm spamming ur timeline, sorry in advance 😩
#clozetteid
#mellatravelogue
#mellainkorea

+ View more details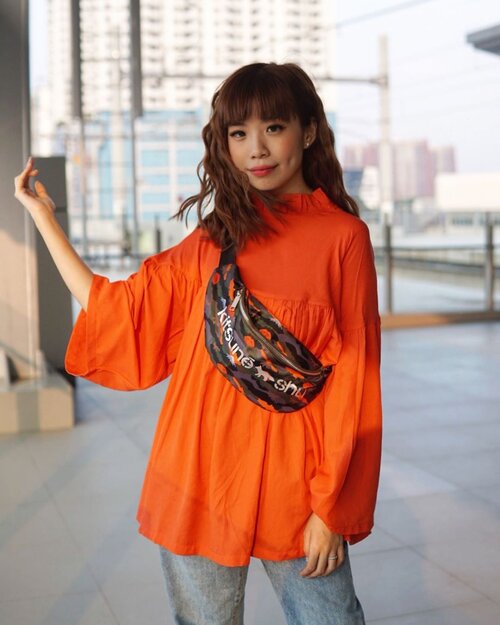 + View more details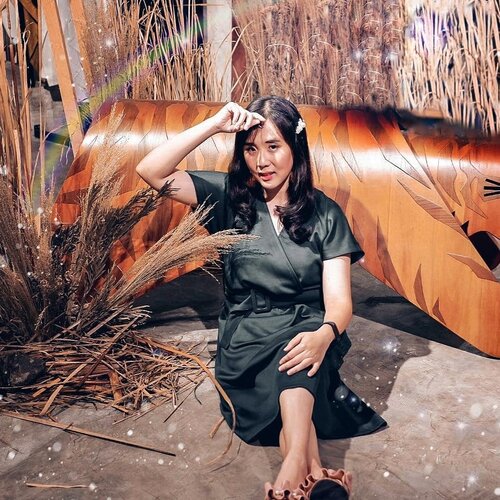 So happy abis ke pre-event @jfwofficial di @fashionlinkgram Senayan City Mall lt 2! Banyak baju, sepatu, dan tas keren dari designer Indonesia yg pastinya kamu suka. Di dalam Fashionlink, akan ada beberapa objek instalasi yg bisa dipakai untuk interaksi, yaitu Badak Jawa, Hiu Tutul, dan Harimau Sumatera. ....
Tiga hewan ini hampir punah di Indonesia krn ekologi yg kurang baik dan banyaknya sampah plastik yg menumpuk 😭 Selain itu, perburuan terhadap hewan2 juga meningkat. So guys, mulai kurangi pemakaian plastik dan mulai jaga lingkungan kita agar hewan dan tjmbuhan dapat hidup dengan baik bersama kita. ....
Oh ya, setiap berbelanja di Fashionlink, kita sudah berdonasi RP20K per transaksi utk konservasi satwa yang terancam punah. Kita juga bisa berdonasi dgn scan barcode yg ada di sekitar area instalasi. Donasi akan ditangani langsung oleh WWF Indonesia.
Let's shopping and see you in JFW 2019!
@fashionlinkgram @jfwofficial
#FashionHabitat
#fashionlinkxBLCKVNUE
#FashionlinkJakarta
#WeAreJFW
.
.
.
.
.
.
.
.
.
.
#ootd
#photooftheday
#beautifuldestinations
#lookbook
#gogreen
#fashion
#wwf
#followme
#garden
#melbourne
#contentcreator
#jktspot
#wonderfulplace
#instadaily
#fashiongoals
#flatlays
#postthepeople
#travel
#clozetteid
#shoxfashion

+ View more details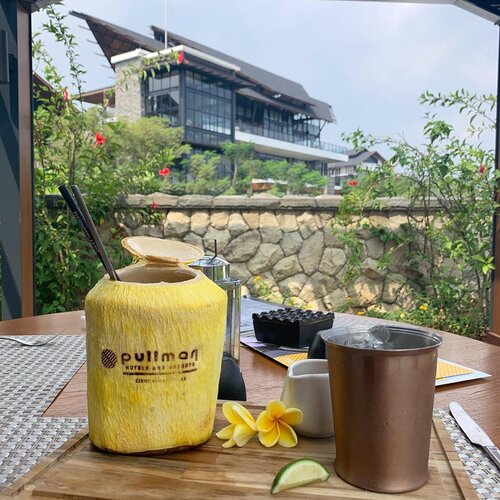 + View more details
loading ...
Back To Top