loading...
Search
6,388 RESULTS FOR DRESS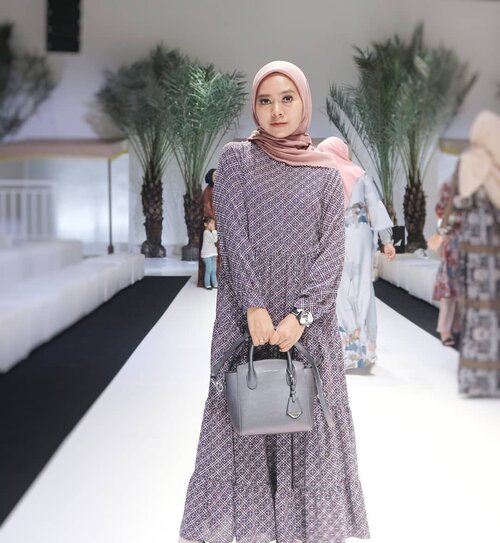 Pertama kali kenal @heaven_lights dikenalin sm teteh2 aku @mayaibuabyabujavier @ishmapr pas aku masih newbie pakai hijab. Katanya ada hijab yg lg happening nih, sekali upload, ribuan piece lsg abis dalam waktu 10 menit dan kebetulan owner nya adalah temen mereka. Karna masih awam masalah perhijaban, aku sampe bingung kenapa sih sampe segitu lakunya.. akhirnya aku di saranin buat beli daily2 hijabnya yg pertama kali aku beli yaitu voal segi empat, dengan berbagai warna.. pas aku pake, emang bener beda loh bahannya, buat aku yg newbie saat itu, pakai hijab jd mudah karna bahannya gampang di bentuk tidak cepat lecek dan yg aku suka warna2 nya yg cocok sm warna kulit aku jd bikin muka makin bersinar🤣🤣🤣 lebay ya? Tapi emang bener loh, hijab itu gak sembarangan tapi cocok2an kaya kita pake skincare.. klo udh nyaman, biarpun belinya butuh effort ya pasti akan dibeliii..nah sejak saat itulah aku mulai jd pecinta @heaven_lights..pas kemarin dapet invitation HL ANNUAL SHOW 2020, aku excited bangeettt.. aku penasaran sama apa yg akan dibuat lagi sm HL, dan bener loohhh pas dateng ke acaranya aku amaze bangett.. mereka ga main2 untuk buat acara ini, dan amat sangat niat..mulai dari design2 terbarunya yg bikin aku pengen punya semuaaaa.. konsep acaranya yg sangat detail, video2 nya kereeennnnnn banget! sampe ngedatangin banyak pohon kurma di stage😄belum lagi tiba2 muncul ROSSA yg nyanyiin lagu ayat2 cinta buat para kami pecinta HL yg ada disitu terharu.. terharu karna ternyata fashion show yg keren itu ga harus fashion show nya designer ternama. Bahkan clothing line yg memulai usaha dari instagram ini akhirnya bisa berhasil berada di titik ini. Sekali lagi congrats Teh @Jihan_ & Teh @emanazmah .. you deserve it! Btw kalo ditanya koleksi mana yg aku suka? suka semuaaahhhhh..siap2 uang gaji jebooolll🤣..OOTD aku :hijab : Khasmir voal by @heaven_lightsDress : Diva Midi Dress by @heaven_lights..
#HLAnnualshow2020
#Heavenlights
#hijabers
#hijab
#OOTD
#clozetteid
+ View more details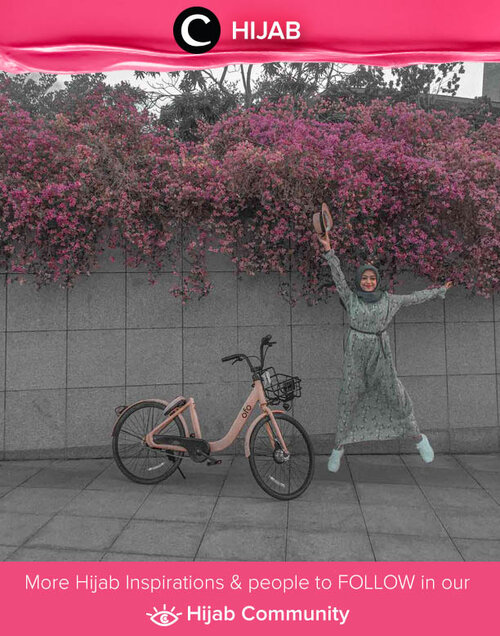 Spread your happy mood like Clozetter @syanakaalkaf in her flowery dress. Simak inspirasi gaya Hijab dari para Clozetters hari ini di Hijab Community. Yuk, share juga gaya hijab andalan kamu.

+ View more details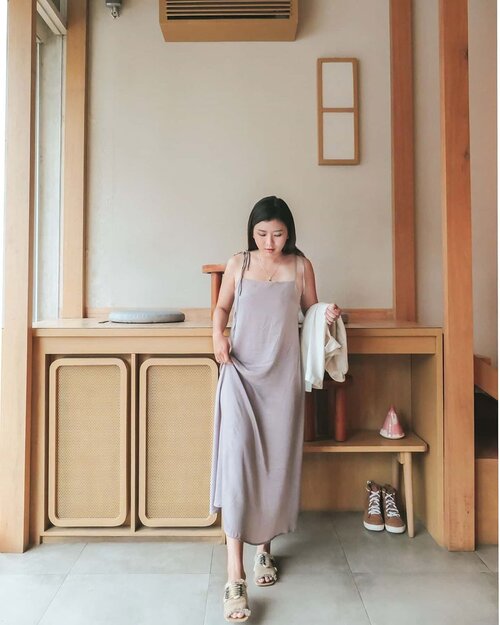 Buy less, choose well, and make it last 💜
My tencel dress from @slowthreads, dress dgn bahan ternyaman yg pernah aku punya, loose cut, tencel fabric, classic style, ramah di kulit, ramah di lingkungan ♻
+ View more details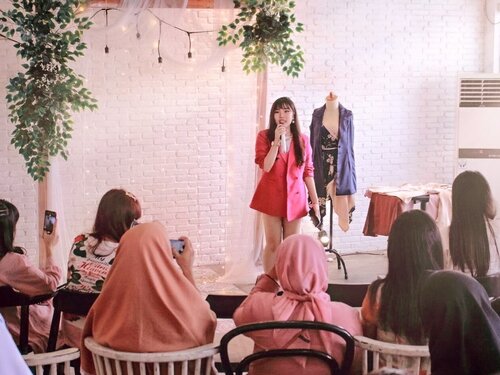 I still can't believe with all the excitement of @selflovepr_id participants last Saturday and I was so grateful I could share some of my experiences and how I get over from my insecurity..Well I know everyone has insecurity, but to live and embrace that condition or not, it's our decision - but we all can do these things instead :1 Accept the fact that we all have flaws (no one is perfect yeah, literally NO ONE).2 Always challenge ourselves with something new (positive activity obviously : start work out, eat clean, learn makeup, dress up well, wear bright colors, etc).3 Surround ourselves with positive people (just like negativity is contagious, so do positivity)...Let's
#selflove
first, so we can love others to the fullest 💕...Special thanks to all amazing women/men behind this event:- Venue : @belly.buddy & @andrehalim91 .- Decoration : @latta_decor .- Wardrobe : @pmothelabel Fuchsia Blazer & @dinamikaprinting T-shirt.- Cute goodies @eirabeauty.indo @meidychandra & @aynstall @natz_tata .- Media partner : @womanblitz @liliesrolina.id .- Documentary photos by @vincenthimawan ....
#SelfLove
#SLPSurabaya
#EventSurabaya
#FashionSpeaker
#collaboratewithcflo
#ClozetteID

+ View more details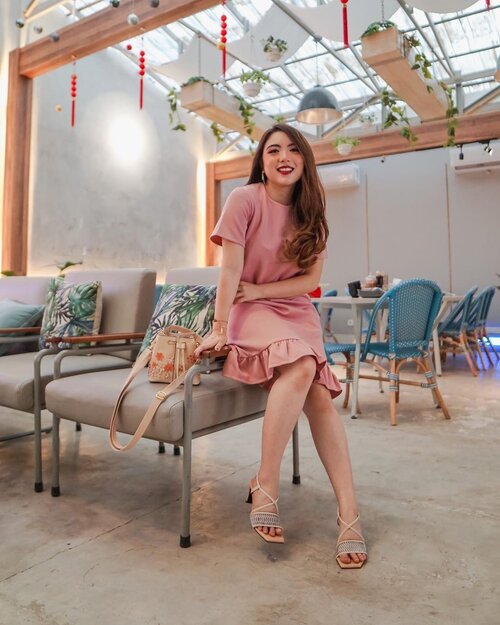 + View more details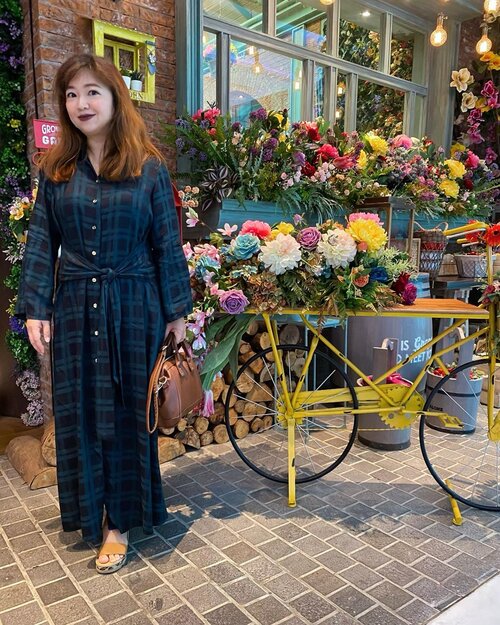 + View more details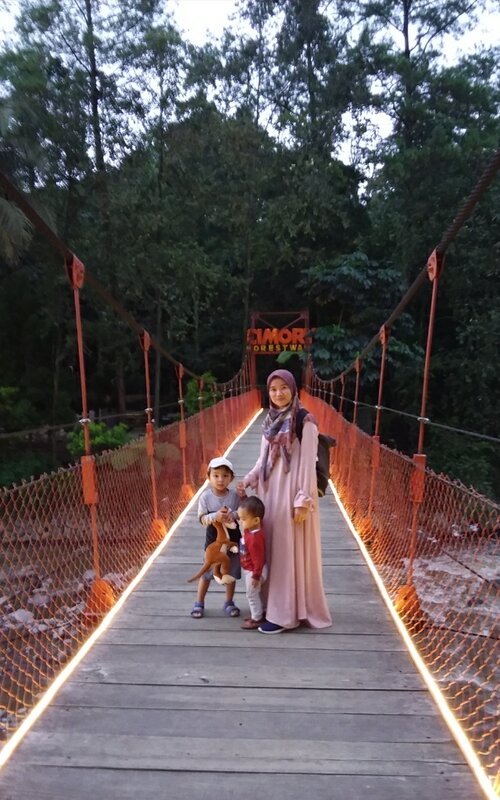 Travelling memang sesuatu yang penting buat keluarga kami, kami sepakat untuk rutin melakukan ini. Untuk tempat tujuan kami sesuaikan budget dan kondisi tentunya. Gak perlu jauh sampe kutub utara, bisa sekedar travelling ke puncak kan dingin juga hihi

Ini salah satu outfit favoritku saat travelling yaitu gamis/dress, kerudung segiempat dan sepatu kets. Aku memilih menggunakan gamis/dress karena menurut aku simpel dan gak perlu pusing nyocokin atasan bawahan. Kali ini aku pakai Pipa dress pink karena ini bahannya adem terus jatuh gitu jadi kalau lecek gak keliatan apalagi aku sering pangku dan gendong. Suka sama warna pink biar ada sisi manis ditambah ada detail tali diujung lengan. Untuk sepatu memang aku memilih sepatu kets karena lebih nyaman dipakai berjam-jam atau seharian dan cocok banget buat aku yang sporty alias suka lari ngejar anak 😅 Mohon maaf sementara belum bisa pake tas gemes karena ternyata pergi sama bocah bawaannya segambreng dan aku tipikal yang lebih baik jaga-jaga bawa barang lebih meskipun kadang gak terlalu kepake dan jadi menuhin tas.
+ View more details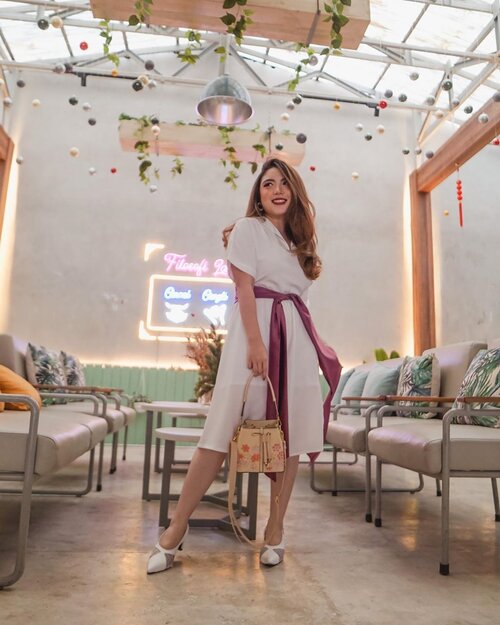 + View more details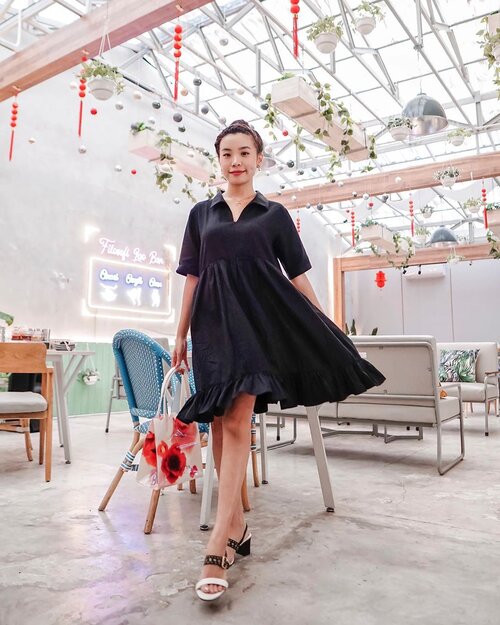 + View more details
loading ...
Back To Top