loading...
Search
2,543 RESULTS FOR EASY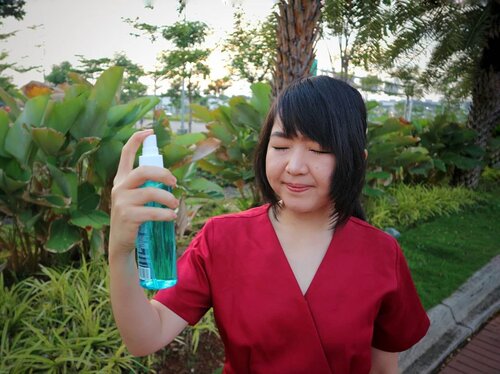 Looking for a product to heal your face or body acne problem? Maybe, @a.stop2man clear toner is one of the right choice to help you.. 😊
.
It's so easy to use! You just need to spray it directly on your face or back area..
In my opinion, the spray isn't quite good.. It's a lil bit uncontrollable and sprays too much if you don't spray it carefully.. 😅💦
So, I prefer to spray it on cotton pad
and it's absorbs quickly on my skin..😆✨
.
I have been using this toner for 2 weeks and I feel quite satisfied with the results..✨
I really enjoy using this toner as it gives a nice calming effect to clear my pimples, reducing the redness, improve my skin texture, and help prevents breakout.. 💕💕💕
While I haven't any problem with back acne, so I haven't been able to see the results..
.
Wanna try this out? Go check out @hicharis_official and get yours by visiting my HICHARIS SHOP..
(You can get it for Idr 254k from idr 295k 😍 & local shipping)
Link:
https://hicharis.net/Meiliyana/HrP
or you can easily click link on my bio! ❤️
.
.
.
.
.
@hicharis_official @charis_celeb
#a.stop
#toner
#CHARIS
#CHARISSTORE
#astop
#acneprone
#beautyroutine
#skincare
#charisceleb
#toner
#skincareaddict
#review
#bloggers
#charisAPP
+ View more details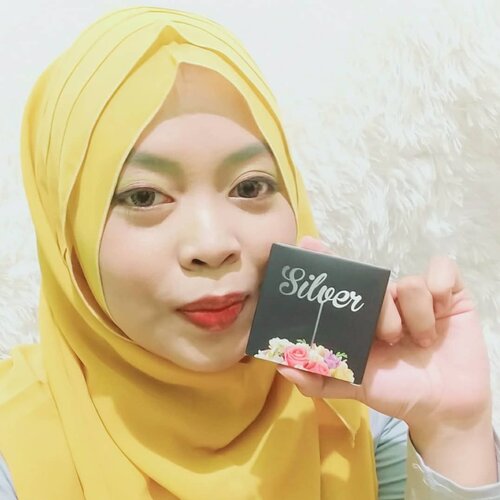 Use
#softlens
really helpfull for me before do a make up, in special event,
#cosplay
or just hangout with bff. Do you think so?I wanna recommended @spexsymbol for you, who like me~Because this softlens fullfill with water, easy to use & make your eye to be big round like a pretty doll & increase your confidence🌹Here my tips to use Contact lens:🌼 Learn the different types of soft lense that U need🌼 Lens duration that U can use🌼 Washing your hands before handling lenses can reduce this risk (Clean is must!)🌼 Of you feel ur eye dry add a soft lens water.Happy birthday @beautyfeat.id 💃
#spexsymbol
#1stannivbfid
#spexsymbolxbeautyfeatid
#clozetteid
#love
#lfl
#selca
#kawaii

+ View more details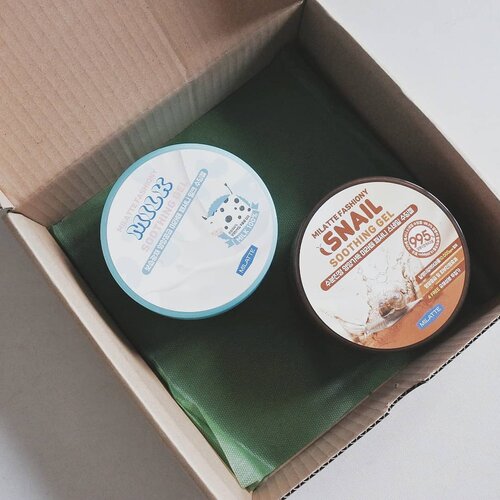 The soothing gel hype isn't over! Beside the infamous Aloe Vera Soothing Gel, @sunhyang_cos Milatte Fashiony has another variant such as Tomato, Snail, and Milk Soothing Gel.
I've tried the Milk & Snail one. Here's my quick review on them ⭐ • Packaging • They comes with a big, bulky 300gr jar packaging, enough for 3 to 4 months usage. Include a plastic separator inside but no applicator such as spatula. You can depot the inside on smaller jar for traveling. • Texture • I could say it's a gel type, but the consistency is not watery like another soothing gel. It sits perfectly on your skin and easy to spread. Swipe to see the details on the texture. • Fragrance • Not really my cup of tea. The Milk Soothing Gel smells like yoghurt, but it's pretty artificial. The smell of the Snail Soothing Gel is rather subtle. • Aftermath • After application, my skin feels a little bit tacky. The sensation disappear after a couple of minutes. There is no cooling sensation, but they could work better if stored on refrigerator before. I love using them on my body and as a hair mask rather than applied them directly to my face.
If you are looking for light moisturizer, Milatte Fashiony Soothing Gels is perfect for you. Buy them on my Charis Shop here
https://hicharis.net/annisapertiwi/JNm
😊
#milatte
#fashiony
#soothinggel
#CHARIS
#hicharis
@hicharis_official @charis_celeb
#charisceleb
#vsco
#clozetteid
#skincarereview
#skincareenthusiast
#skincarejunkie
#beautyblogger
#beautybloggerindonesia
#kbeauty
#kbeautyenthusiast

+ View more details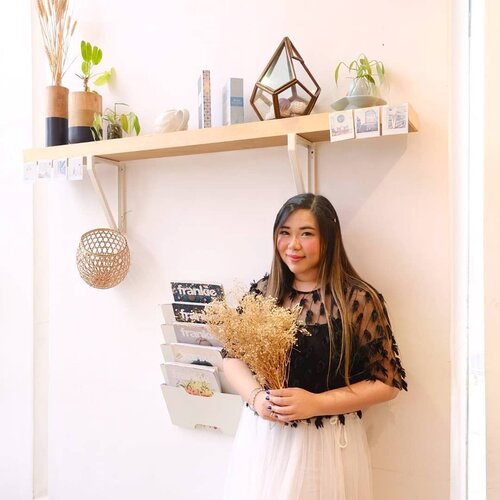 + View more details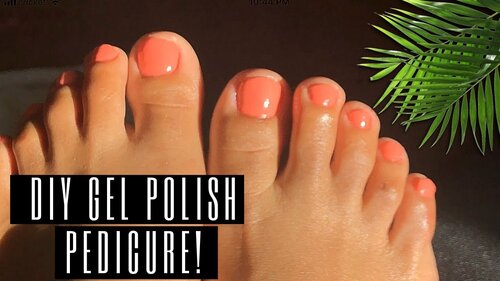 DIY Pedicure AT HOME! | Affordable + EASY! - YouTube
+ View more details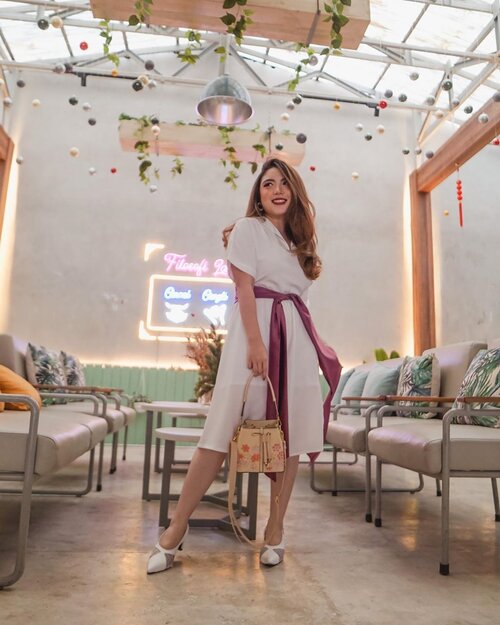 + View more details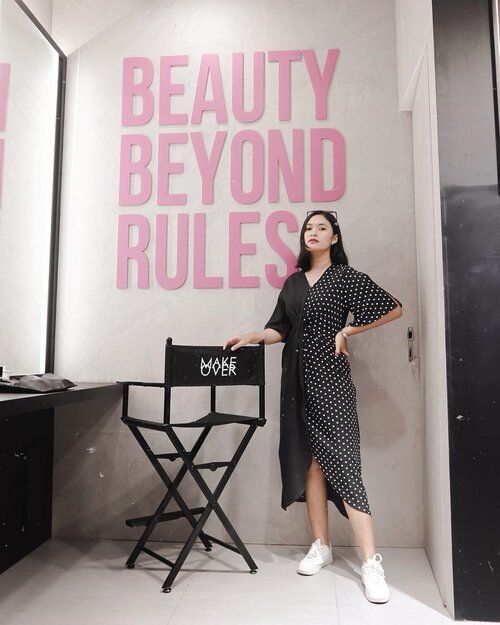 + View more details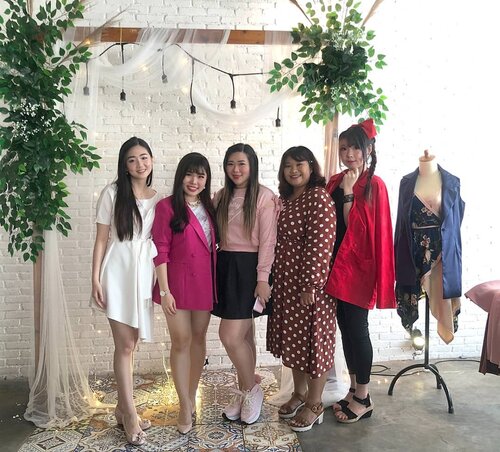 Every woman is important and they deserve to know that they are important, sadly society don't always encourage that as we are so often forced to buckle down to men and mold ourselves into what's deemed "the perfect woman". All these pressures creates all kinds of insecurities in ourselves and it's inspiring to learn about other women's insecurities and how they overcome this. Every woman has her own story and voice which can help other women dealing with the same issues, sadly there is not always a place or platform to do that.
That's why i applaud this project by @selflovepr_id and the wondeful women behind it @gracefeilie
@chelsheaflo , thank you for today, it's been therapeutic and encouraging. To know that i am not alone in my own insecurities, it's making me braver to face them. I will forever be supporting you and you can count on me whenever you need me.
It's also the first time i cried in an event because i was so touched by @aiyuki_aikawa story. Thank you for sharing, it must not be easy but you were brave and many women like myself needed to hear that. We can grow and get stonger together. I vow to continue endorsing self love, self acceptance and fight against people who takes pleasure inflicting unnecessary pain upon others with their sharp words, we have no space for you.
I talked in public a lot but apparently when the subject is this hard, it was 1000x harder for me so excuse my tiny, trembly voice and my probably incoherent story because i was honestly drawing blank. But i needed this, i needed to face my demons as it can only make me stronger.
I hope to this project will continue to support women and grow a community to support and lift each other up.
#selflove
#selfloveproject
#womenissues
#insecurities
#clozetteid
#lifestyle
#sbybeautyblogger
#bloggerindonesia
#bloggerceria
#beautynesiamember
#influencer
#surabayablogger
#SurabayaBeautyBlogger
#beautybloggerindonesia
#surabayainfluencer
#bloggerperempuan
#indonesianfemalebloggers
#indonesianblogger
#influencersurabaya
#lifestyleinfluencer
#lifestyleblogger
#celebrateyourself
#embraceyourself
#faceyourdemons
#spreadpositivity
#positivevibes
+ View more details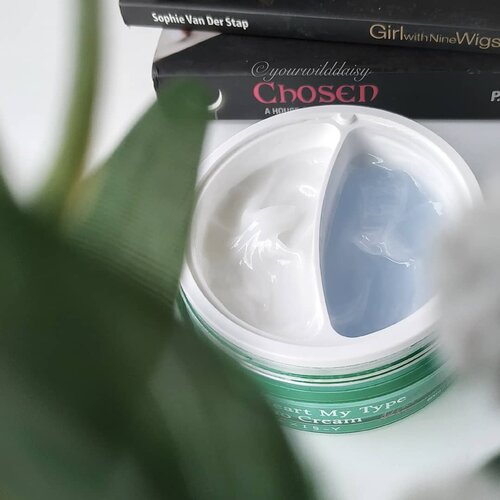 Have a nice weekend everyone ❤ how was your Valentine's day? Yesterday I only spent my time at home, no chocolate no flowers, how sad 😂 but no, I'm not sad!
.
Today I'd love to review a products that have become my favorite lately. Have you ever imagined 2 types of cream in 1 jar? it's Axis-Y Cera-Heart My Type Duo Cream. Consists of 2 types of cream for dry and oily skin areas, sounds very good for those who have combination skin right?
.
🌿 Heartleaf T-Zone Cream
This cream is formulated for oily skin areas. Contains heartleaf which hydrates oily skin. The cream color is bluish and has a gel texture, lightweight and easy to absorb. The smell is quite refreshing and soothing.
.
🌿 Ceramide U-Zone Cream
This cream is formulated for dry skin areas. Contains ceramide that nourishes dry skin. The texture of the cream is thicker than T-cream, has milky white color. Feels rich and very moisturizing.
.
Even though the name is T & U - Zone cream it doesn't mean you have to use it for T or U zone, it can be used as needed. Many people have T-zones are more oily and U-zones are drier, but in my case it's the opposite. I have drier T-zone sometimes even appears dry patches, while my U-zone is oily. So, I use U-Zone cream for my T-zone and T-Zone cream for U-zone.
.
After using it for a month I can say that this is the best cream for my combination skin! The U-Zone cream is able to deal with dry patches on my nose and chin area. While the T-Zone cream even thought has a light texture but is able to provide good hydration for my oily skin area.
.
If you have combination skin, you must try this cream!
.
.
.
Where to buy? @beautyglowing
.
.
#axisy
#axisyindonesia
#moisturizer
#combinationskin
#kbeauty
#koreanbeauty
#kskincare
#koreanskincare
#clozetteID
#bloggirlsid
#kbbvmember
#beauty
#beautyblogger
#beautyreview
#beautycommunity
#skincare
#skincarereview
#skincarecommunity
#skincareroutine
#skincarediary
#skincarelover
#glowingskin
#glowskin
#acneproneskin
#antiacne
#acne
#sensitiveskin
#acnetreatment

+ View more details
loading ...
Back To Top