loading...
Search
320 RESULTS FOR EGO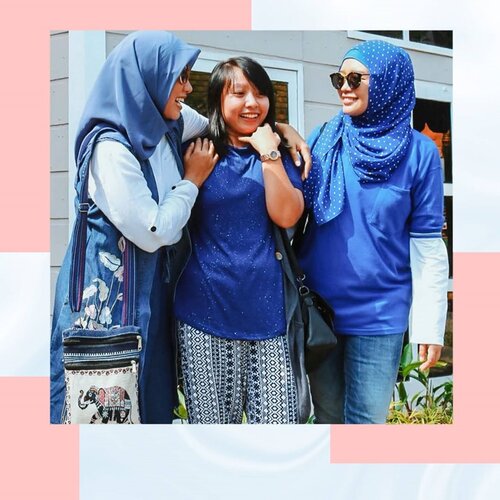 + View more details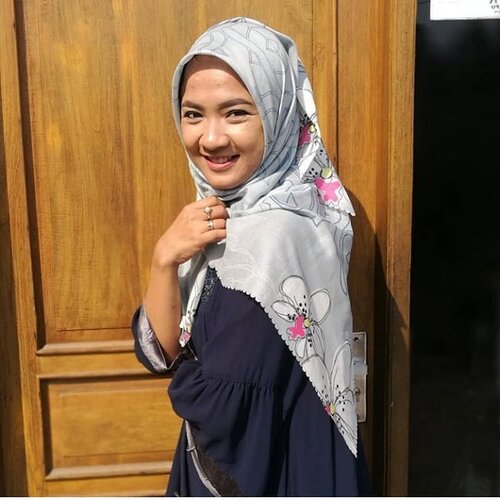 Ramadhan Hari ke-30 : Alhamdulillaah .. 🙏...Dandan kilat Karena musti foto😋 coba tebak ... Sopiah udah Mandi Dan sisiran apa belom? 😁...Selamat, teman-teman muslimku! 30 Hari penuh tahun ini memang benar-benar berbeda 🤗 Selamat beristirahat.. Besok lebarannya di rumah aja ya!Pastikan quota penuh, Batre penuh, tidur cukup .. latihan dulu yang Mana angle terbaikmu .. pastikan Juga semua kamera, powerbank Dan laptop sudah penuh batrenya! besok, bakalan banyak Video Call Kan 🤩😍...Oh,Aku besok gabole pakai gincu warna nude .. Dan gabole lupa pakai eyeliner ... gak mau dibilang belom Mandi soalnyaaaaa dong ya kaaaann 🤗...Last but not least .. Jangan mau kalah sama teman-teman medis yang semangat berjuang di rumah sakit .. teman-teman aparat yang mengamankan jalanan..Kita semua Juga harus ikutan berjuang melawan ego & Rasa bosan di rumah, keadaan Kita masih jauh lebih baik daripada mereka Kan 🤗Pokoknya ... Jangan Terserah yaaaa .. takjiwit nanti kamu 😑...Love ❤️
#clozetteid
#EidMubarak
#SelamatIdulFitri1441H
#DiaryRamadhan1441H

+ View more details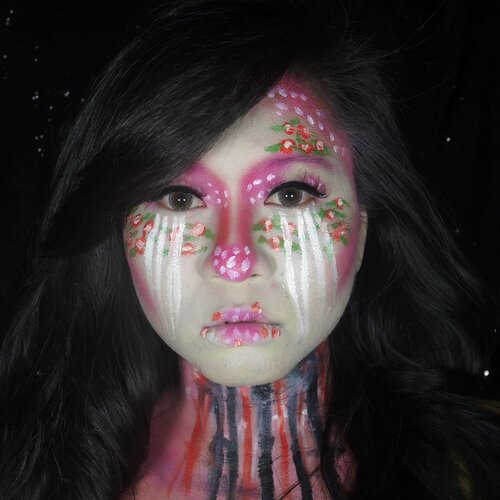 + View more details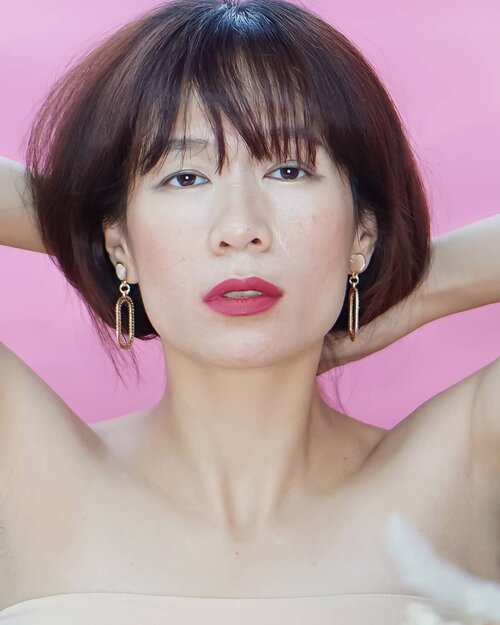 + View more details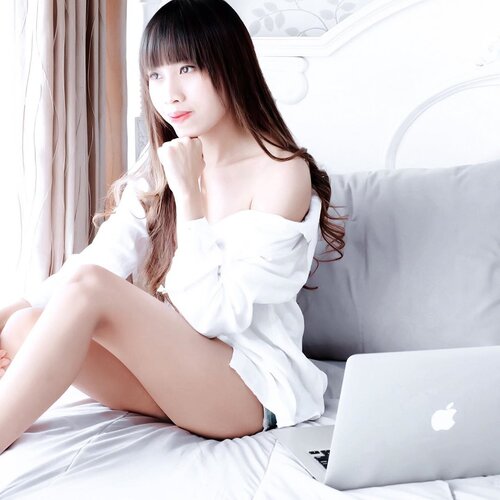 + View more details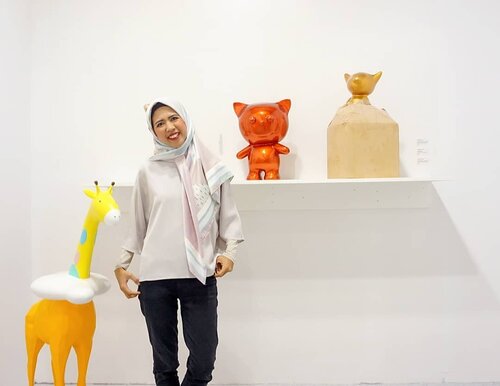 + View more details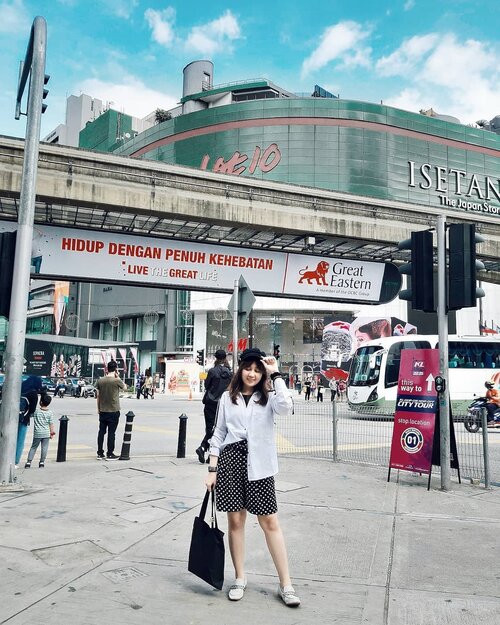 + View more details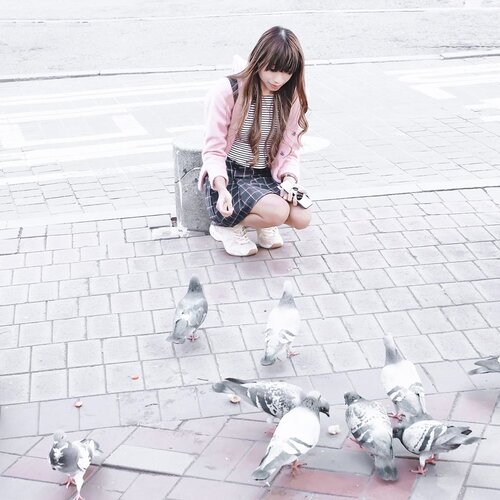 [MISSING THIS MOMENT]-Bukan kangen liburannya sih.Puji tuhan emg g ada rencana liburan d awal taun kyk taun lalu. Tapi lebih ke kangen suasananya, bisa jalan d negara lain, dgn udara yg super sejuk, sakura dmn", rasa seneng dan tenang aja.-Siapa yg nyangka 1th kemudian ternyata ada Covid-19 yg buat gempar satu dunia. Bener" satu dunia. Bahkan buat berdiam diri d rumah, rasanya ga tenang. Bukan krn pengen keluar, engga. Tapi ga tenang liat perkembangan terkini.-Dari sini jd banyak belajar. Buat selalu mensyukuri apapun yg kita uda dapet. Bahkan bukan ttg barang lagi, tp jd bsyukur pernah d kasi liat alam yg bagus, langit yg cerah, udara yg seger, dan jg waktu brg sm org" yg kita sayang.-D saat seperti ini emg baru kerasa, kita sbg manusia harus mampu melawan ego. Ego apapun itu. Belajar sabar, belajar bsyukur, belajar care dgn diri sendiri dan org sekitar, serta belajar menggunakan waktu dgn wise.-Aku dan mama tinggal jauh"an sm papa dan christ. We have enough money to buy a ticket and get together in Surabaya. But, we need to hold it for our sake. Akhirnya, kita harus bs menjaga diri masing" dr kejauhan. Is it sad? No — ini pilihan terbaik drpd kita nurutin ego pgn bersama tp g mikirin dampaknya ke diri sendiri/orang lain.-Gaes,buat kalian yg mgkn masih bs d rumah, just stay at home. Demi kebaikan kalian dan org" sekitar kalian. Kalo kalian yg masih harus bekerja, stay safe stay aware and stay healthy. Semoga satu org aja disiplin, bisa berdampak positive buat lingkugan kita biar cepet membaik ☘️...
#clozetteid
#covid_19
#sharingtime
#seoulkorea
#southkorea
#ootdgoals
#outfitlook
#inspofashion
#outfittoday
#hmood
#ootdinspiration
#mystylediary
#ootdblogger
#influencersurabaya
#influencerjakarta

+ View more details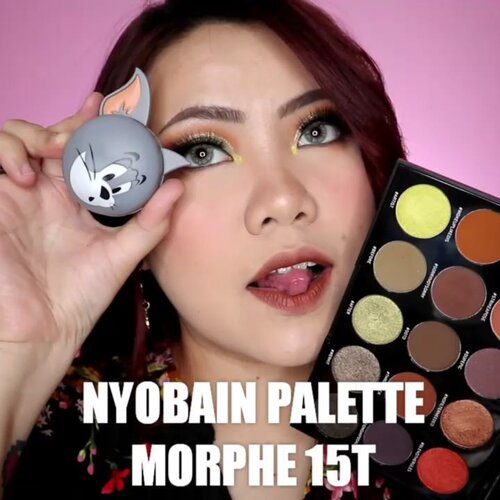 + View more details
loading ...
Back To Top