loading...
Search
1,759 RESULTS FOR FASHIONISTAS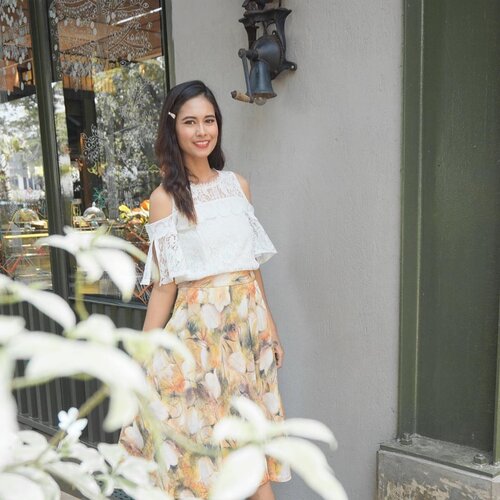 + View more details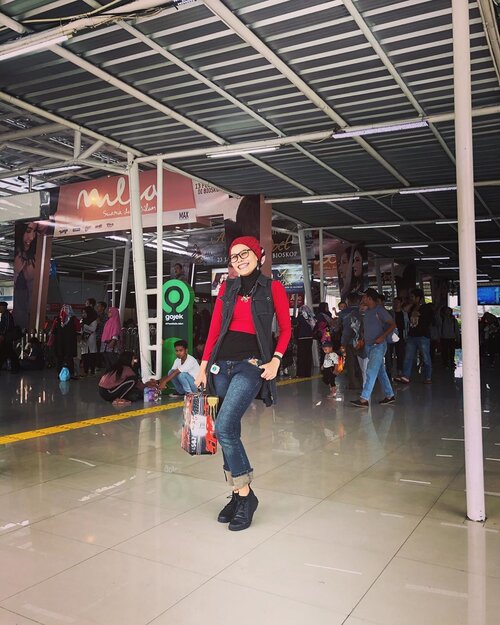 Stylish commuting because you can!Yang bilang kalo naik angkutan umum gak bisa gaya, sini sini tante ajarin 😁Sejak KRL bertransformasi jadi @commuterline hasrat fashunable desainer gagal makin tersalurkan. Meski yaaa begitu keluar stasiun adalah "back to reality" kecuali di beberapa lokasi macam St. Sudirman yang jadi penghubung ke halte MRT. ..Kenyamanan adalah keharusan sebelum memaksakan terlihat gaya. Kecuali pede kamu berlapis macam wafer Tango, gaun malam gala bukan pilihan yang tepat. Ya ribet juga sih kalo dipake dalam kereta 😅..Apa pun pilihan pakaiannya, melindungi kaki dengan sepatu yang nyaman adalah keharusan. Meninggalkan high heels dan berteman dengan flat shoes. Untuk model boots ini paling aman di musim hujan: menghindari kaki kotor oleh genangan yang gak jarang bercampur tanah dan bikin gatal 😣 My fave @adorableprojects boots are my partner in commuting, affordable yet stylish and comfy in a package 😍 Sepatu tertutup juga menghindari derita potensi kaki terinjak penumpang lain. .. Satu keharusan lagi ketika di transportasi publik adalah menjaga aroma tubuh tidak mengganggu penumpang lain. It's a big no 😷..BTW tas kaleng ini properti mbak @negerikitasendiri loh, klasik banget ya? ..
#clozetteid
#ootd
#fashun
#fashionableme
#fashionate
#fashionista
#fashionstyle
#stylishcommuter
#commuterlyfe
#commuterstyle
#latepost

+ View more details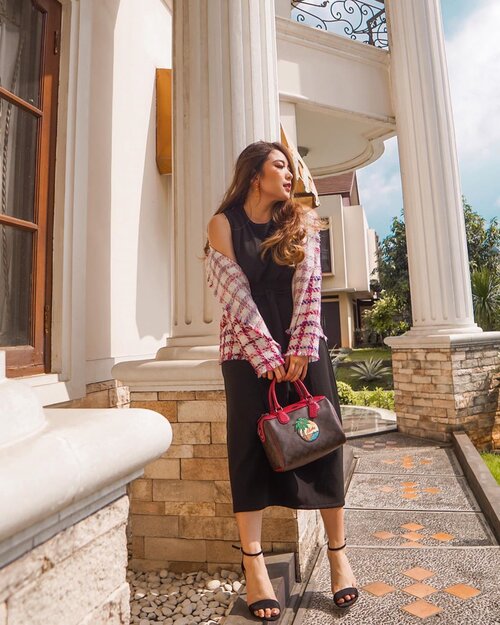 + View more details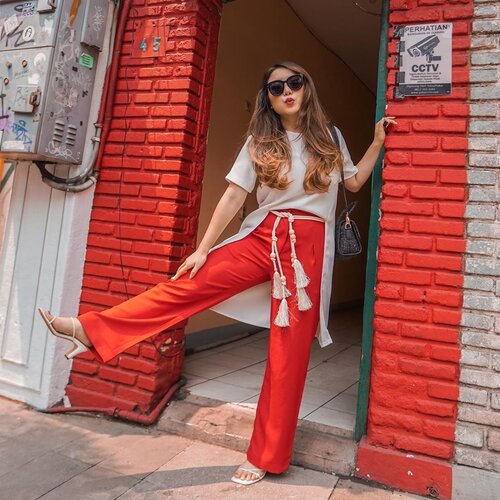 + View more details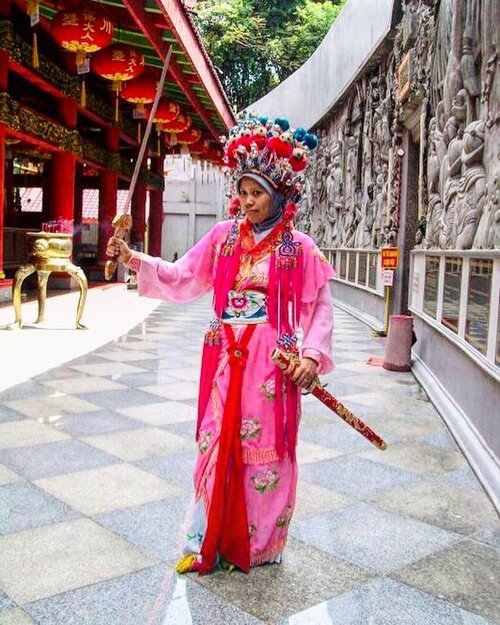 农历新年快乐Someday, circa 2011.Pose mingkem mendem mendominasi album foto. Iya, deretan gigi pada maxilla selain cenderung maju juga renggang karena kebiasaan ngemut jempol pas kecil dan hobi ngorek-ngorek makanan di sela gigi pakai toothpicks...Maju mundur mau pasang behel, apalagi kalo bukan kendala biaya dan ketakutan akan kehilangan beberapa gigi. Tepatnya ngebayangin perangkat makan yang sehat perkasa dicabut tanpa alasan sakit, oh no.Dengan kekuatan pertemanan, yang berhasil meyakinkan untuk merobohkan semua kekhawatiran, satu repelita (anak lama must know this!) kemudian di ruang praktik @difa_ohc status gigi bertagar dimulai. Sekaligus mematahkan mitos pemasangan kawat gigi dibatasi angka umur. ..Jadi kalau sekarang di setiap pose bisa nyengir lebar, selain lagi hepi ya penyebab ear to ear smile-nya karena gigi udah rapi hasil bentukan dokter gigi @fairyteeth dan geng...Dari kawat gigi ini kemudian merawat gigi yang benar mulai terasah. Never too late to start huh? Bahwa kebiasaan ngemil tanpa jeda di sela jam makan juga berarti membangun kerajaan ekosistem mikroba gigi yang berujung pada karies, bangun tidur gak perlu menyikat gigi, gigi ngilu ninu ninu ada lubang dan cabut gigi bukan solusi untuk gigi bolong, dsb dsb. .May the coming year brings you many reasons to smile 😁..
#chinesenewyear
#lunarnewyear
#clozetteid
#ootd
#lifestyle
#sampokongsemarang
#instagood
#oldphoto
#fashun
#fashunable
#latepost
#fashionista

+ View more details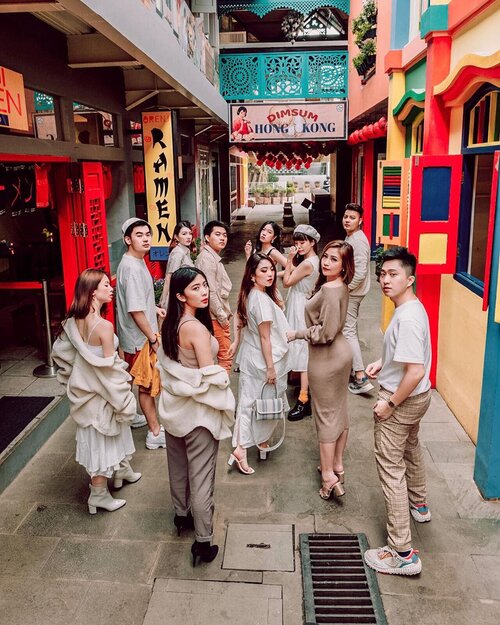 + View more details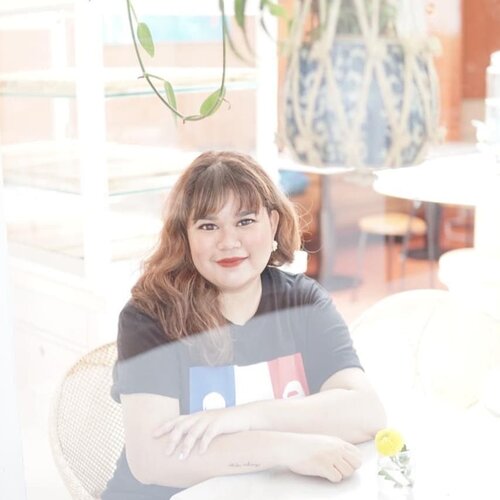 + View more details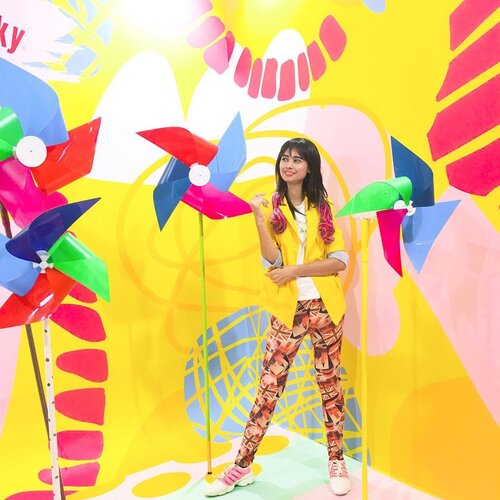 + View more details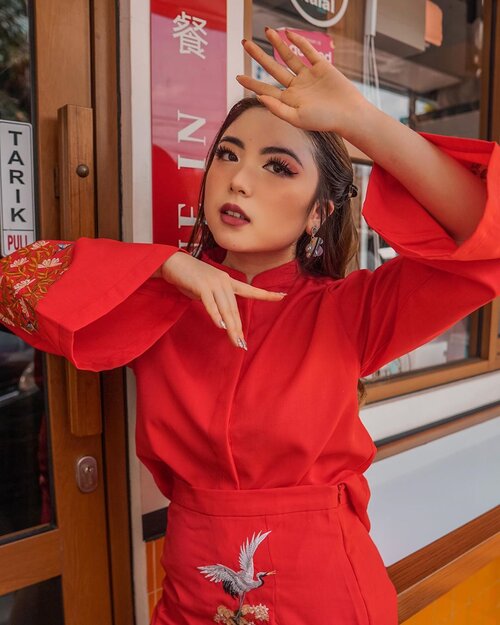 + View more details
loading ...
Back To Top