loading...
Search
466 RESULTS FOR FRUITS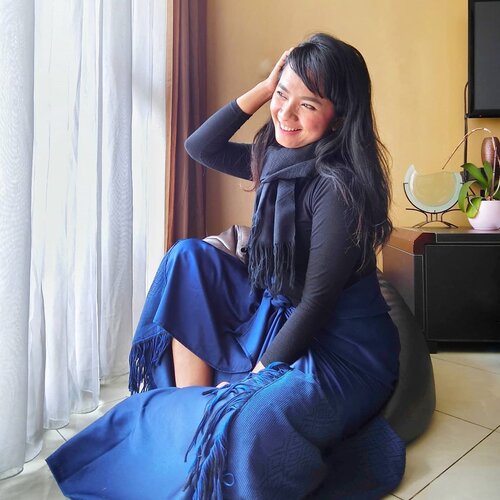 #dirumahaja
... .
.
.
Itu semacam menyenangkan hati Ibuku sayang, Bisa lihat anaknya tiap Hari meski pagi-malam sibuk di rumah depan 🤣 Hari ini sampai Momon jemputin lho! Dan sampai rumah induk udah disiapin ayam geprek 🤪
.
.
.
#dirumahajadulu
ya .. biar Makin sukses cita-cita ibu @dapurmbahdukuh bikin Sopiah 70kg 🤪🤣 menu Hari ini : sarapan pake semur kenyang & ayam, makan siang pakai tahu crispy & sambel goreng hati mbek, sore disodorin fruit salad, eh .. malam masih dapet ayam geprek .. 🤣🤣 kayak gitu Aku masih pengen cumi bowl @alkisah.rasa lho .. doh beraaaaattt bener! .
.
.
Pipi gembil, badan berisi, celana kekecilan ...oh gampang ... 🤪 Balik pakai Kain apa sarung aja kemana-mana ye kaaaann ... .
.
.
Sarung @torajamelo Pa'Bunga-Bunga Urban Reborn ini kembaran sama Agnes @plantswithagnes & Ash @ash_tangkesalu ! Unisex Dan gampang dipake, nih ! 📸
.
.
.
#clozetteid
#fashion
#sofiadewifashiondiary
#urbanreborn
#pabungabungaurbanreborn
#sofiadewixtorajamelo

+ View more details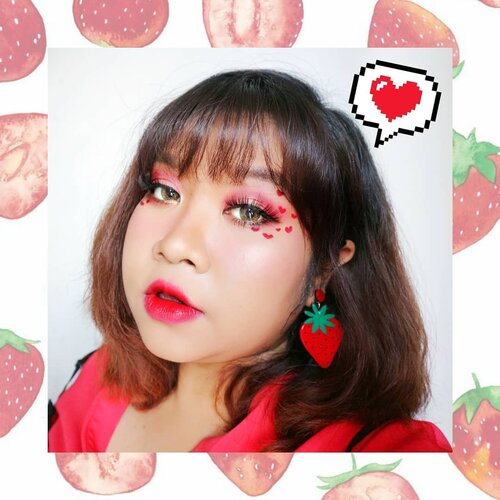 Red is the color of passion, desire and love. Also, it's the color of my favorite fruits. It's on my name also. And red always been my fave color since i was a kid. ❤️💕💖💗💓💋🌹🐞🍓🍒🍉🍎🍅🌶️
.
.
So, akhirnya setelah mager aku ikutan
#mindysrainbowchallenge
! Semoga bisa selesai challengenya hueuehehe.
Eh kalian jg bisa ikutan loh. Cus cek ke @mgirl83 nanti dapet hadiah huehehhe.
Anyway, warna merahnya mostly aku pake @viva.cosmetics cream eyeshadow! Pigemented bengeuuutt.
#redmakeup
#makeup
#redaesthetic
#strawberry
#love
#fotd
#clozetteid
+ View more details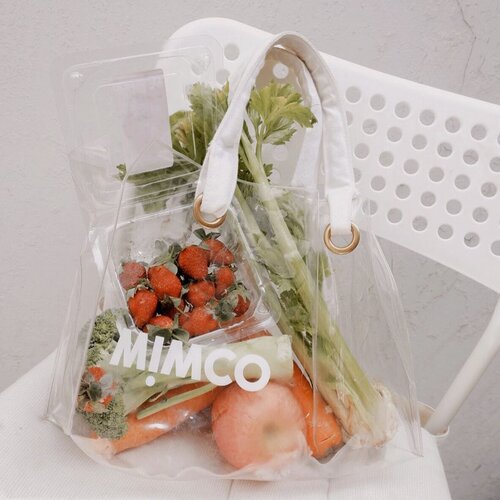 Hayoooo pasti lebih sering makan makanan instan ya
#dirumahaja?
sadar gak sih sebenernya buah sama sayur juga instan? Iya, buah tinggal potong makan, atau jus terus minum. Yaaakaan?-Sayur cuci bersih, ditumis, atau jadiin salad tinggal cari dressing yg pas. Kan gampang banget tuh? Hihiihii-It's easy to caught up on instant food while
#selfquarantine
at home but don't forget to incorporate fruits & veggies to boost your immune system. Because that's what we needed the most right now. True?- Stay healthy and keep safe everyone. This too shall pass 🙏🏻 Bismillah, Insya Allah.

+ View more details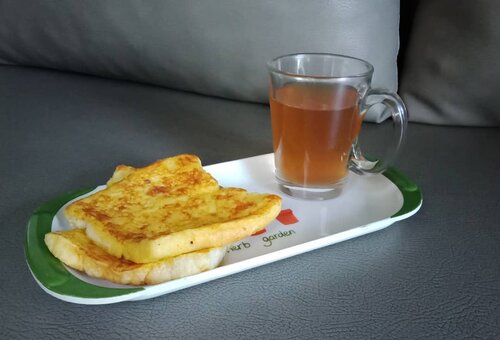 + View more details

+ View more details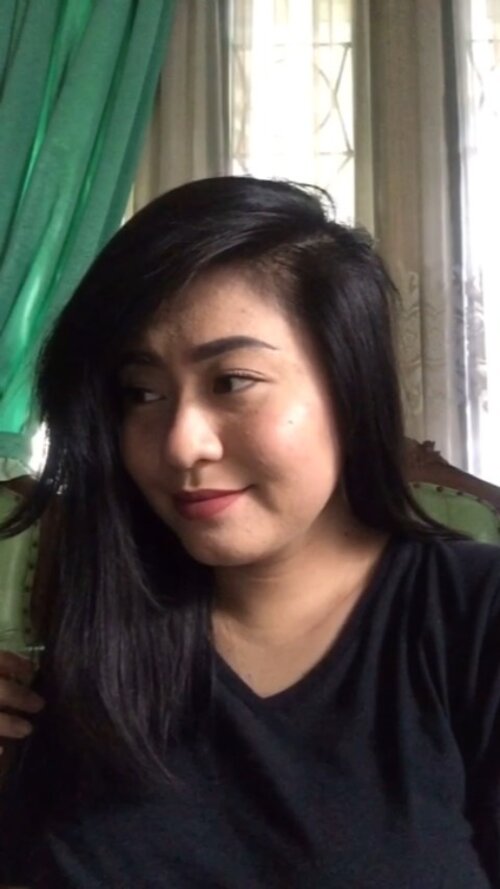 + View more details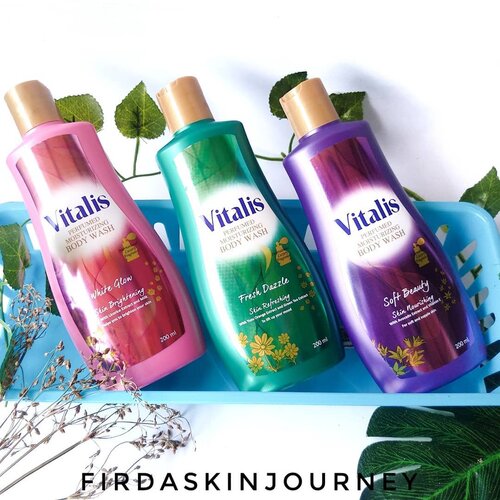 Vitalis Perfumed Moisturizing Body WashBeberapa waktu yang lalu, aku mendapatkan hampers dari Vitalis yang isinya 3 buah produk terbaru mereka, Vitalis Perfumed Moisturizing Body Wash. Sebenarnya ini bukan produk yang muncul 1 atau 2 bulan sih, aku sudah pernah baca review produk ini tahun lalu. Pas aku baca-baca, produk ini launching bulan September tahun 2019.-✨Main ingredients❤️Licorice Extract, Milk Protein Extract💚Green Tea Leaf Extract, Yuzu Orange Fruit Extract💜Vitamin E, Avocado Fruit Extract-Body wash ini dikemas dalam botol yang desainnya cantik menurutku, langsing dan enak digenggam.-✨TextureProduk ini punya tekstur yang mirip seperti body wash lain yang pernah aku coba. Licin, kental, dan terlihat mengkilap.-✨ScentKarena ada 3 varian, pastinya setiap varian punya wangi yang berbeda. White Glow punya aroma fresh fruity yang manis, Fresh Dazzle punya aroma floral-musk yang terkesan mahal, dan Soft Beauty punya aroma fruity-floral yang elegan, tipe fruity nya bukan yang asam/manis gitu. Tapi yang Soft Beauty gak dominan fruity, jadi aroma khas fruity nya hampir gak terasa.-✨ResultSaat pertama pakai, aku enjoy banget pas pakai ini karena wanginya enak dan bikin tenang. Pas dicampur air, busanya lumayan banyak (aku suka pake foaming net karena lebih banyak busanya).❤️White Glow:Saat dibilas memang agak terasa licin, tapi efek lembapnya sangat terasa di kulitku. Bahkan setelah aku mengeringkan badanku, lembapnya tetap terasa. Aku gak merasa ada efek brightening di kulitku.💚Fresh DazzleUntuk varian Fresh Dazzle, rasanya sedikit berbeda dibanding yang White Glow. Saat dibilas terasa sedikit kesat tapi gak membuat kulitku kering.💜Soft Beauty:Menurutku, varian ini yang paling sempurna karena gak licin/kesat tapi lembapnya oke banget. Jadi setelah dibilas tetap terasa nyaman.-Dari ketiga varian, aku memilih varian White Glow sebagai favoritku karena wanginya aku banget dan lembapnya enak di kulitku.-Kalian sudah coba produk ini? Favorit kalian yang mana? Share di kolom komentar ya.-*gifted

+ View more details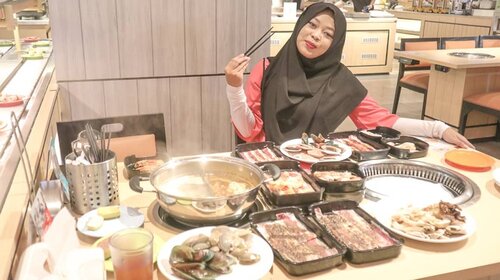 ⏰ It's A Lunch Time !!!
For us who has an active daily routinity, we need foods that full of nutritious. & mostly healthy foods are expensive, agree? We need somethings more afforadble🎉
Uwuuu~ & I found it!! All You Can Eat from Onokabe Pluit Junction 😍
What do we get?
😍 Grill (with Oil Paper) & Stew
🍲 Soup Choices: Chicken 👍🏻, Tomyum 👍🏻, Japanese Soyu, Miso, Szechuan Mala, Indian Curry, Soto, Vietnamese Beef.
🥩 Chicken, Meat, Seafood 🥦 Fruit, Vegetables
🍧 Bapao, Cake, Ice Cream, Nacos
🎂 Available request for treat you/your lover birthday
💸 Weekday 134k++/Weekend 144k++ Eat as much as you like!!! 💃
❗Oit... Remember! No leftover food or you will be charged.
My Experience:
🌼 I'm very satisfied and got treated well by the staff & of course their dishes.
🌼 𝐆𝐞𝐭 𝐯𝐨𝐮𝐜𝐡𝐞𝐫𝐬 𝐨𝐟 𝐈𝐃𝐑 𝟐𝟎𝟎𝐤 after buying IDR 600k (limited time). I ❤️ it so much! To be honest, 𝐈'𝐥𝐥 𝐜𝐨𝐦𝐞 𝐛𝐚𝐜𝐤 again someday 😘
.
#OnokabeAYCE
#SpecialSetOnokabe
#OnokabePluitJunction
#clozetteid
#lfl
#l4l
#food
#mukbang
#foodblogger
#foodphotography

+ View more details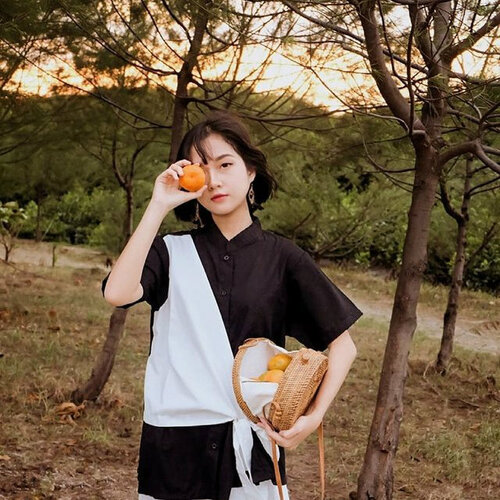 ...
Apa saja keunikan buah musiman yang tersimpan di negara ini? Simak juga artikel menarik lainnya di Article Section pada Clozette App.

+ View more details
loading ...
Back To Top