loading...
Search
200 RESULTS FOR HEAT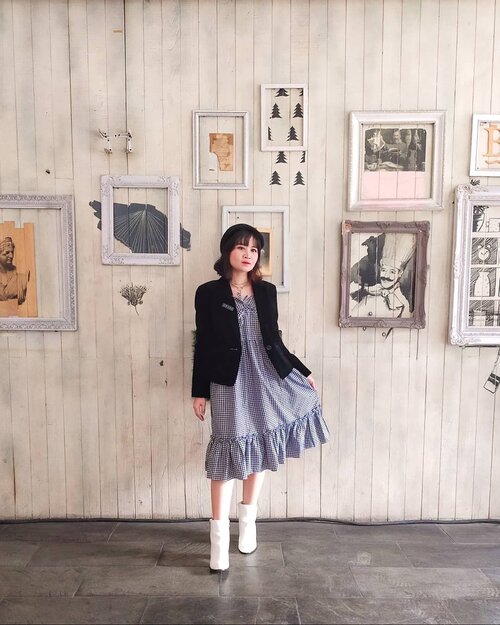 Kondisi/masalah rambut tiap orang memang beda-beda, ada yang punya tekstur rambut tipis dari lahir, ada yang gampang rontok, atau bahkan di area kepala kekurangan rambut. Hmm.. siapa niih yang punya permasalahan rambut seperti itu?
Jujur sih rambutku bukan yang termasuk tipis tapi rontoknya tuh parah banget 😭 Dan ternyata
@onepiecehairstudio by
#Hisatosuzuki
punya solusi buat hair problems tsb yaitu Volume+
Volume+ adalah terobosan teknik sambung rambut sintetis terbaru dari Jepang yang menggunakan ikat simpul dan tanpa bahan kimia ini gak perlu lem atau heat buat menyambung rambut sintesis ke rambut asli lho✨ Aman dan lebih fleksibel disisir bahkan distyling catok atau curly.
International Hairstylist, Hisato Suzuki tadi juga ngejelasin kalo teknik Volume+ ini bisa digunakan buat nutupin bekas luka di kulit kepala atau penambahan bagian poni.
Untuk video singkat proses Volume+ bisa slide-slide ke kanan postingan aku yaaa. Ada before after-nya, disitu bisa kelihatan juga kulit kepala yg berhasil tertutup rambut sintesis dan hasil yang natural & bervolume, gak keliatan kayak sambung rambut. Keren! 😍😍
.
.
Oiya setelah melakukan treatment Volume+ di salon One Piece tentunya juga harus lebih concern lagi ngerawat rambutnya dong di rumah. So.. Shiseido Professional menghadirkan rangkaian produk The Hair Care Adenovital (Shampoo, Scalp Treatment, Scalp Tonic, dan Scalp Essence Advanced) biar kualitas scalp dan rambut tetep terjaga & terawat
#OnepieceXshiseido
Hmm... Hayooo siapa yang rambutnya butuh treatment Volume+?

+ View more details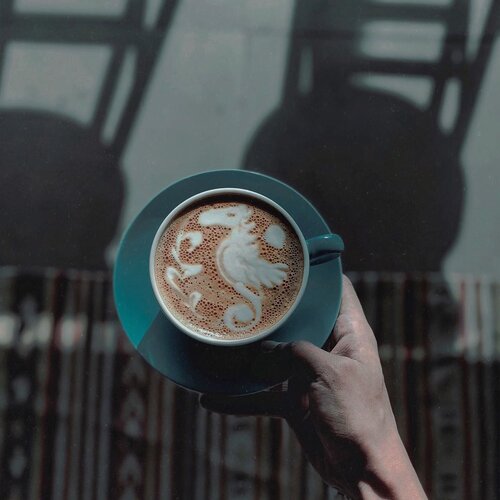 + View more details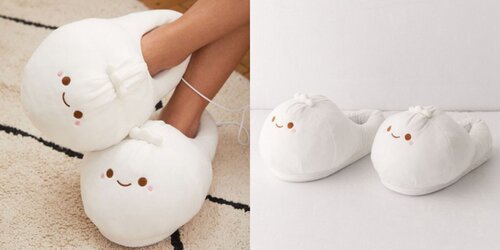 THESE WERE MADE FOR ME (and my cold feet!)...
Simak juga artikel menarik lainnya di Article Section pada Clozette App.

+ View more details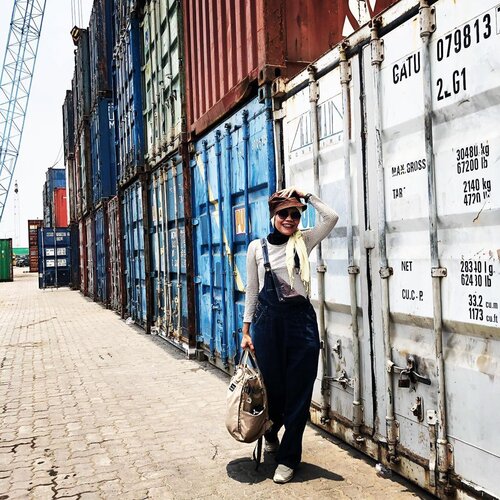 + View more details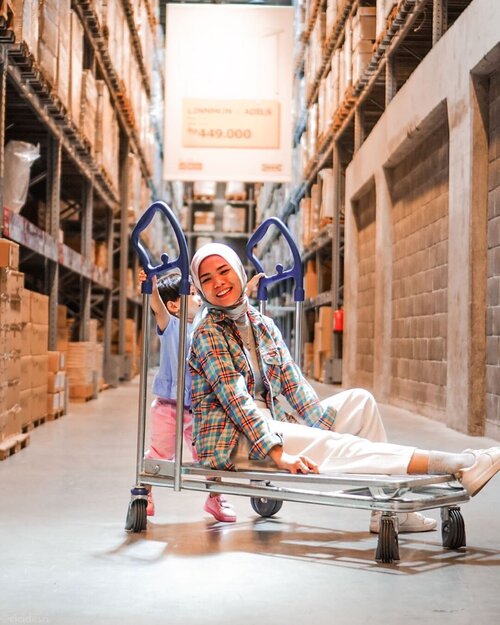 Tau ngga sih Mom, 2/3 bagian dari tubuh kita itu terdiri dari cairan? Termasuk organ penting seperti jantung, paru2 hingga otak.Apalagi nih buat anak-anak yang lagi super aktif, senang main diluar, berkeringat, panas2an dan tubuhnya yang mungil, membuat mereka mudah kehilangan cairan tubuh. That's why, hidrasi itu termasuk elemen penting utk jaringan tubuh dan kecerdasan otak anak.Air dalam tubuh itu ibarat pelumas pada kendaraan. Kalo pelumasnya habis, mesin bisa over heat, mogok bahkan rusak!Sama kaya tubuh anak2, kalo kurang asupan cairan, mereka jadi loyo, lemah, letih, lesu, mudah mengantuk, tidak bersemangat, sulit fokus bahkan jika dibiarkam bisa berakibat fatal.Yuk, kenali gejala dehidrasi pada anak, lalu cari tau tips nya supaya mereka mau minum air putih/mineral utk memenuhi kebutuhan cairan tubuhnya. Link on my bio 💋..@aqualestari @nutrisibangsa @kompasianacom
#cicidesricom
#danonebloggeracademy
#danonebloggeracademy2019
#danoneblogger
#hidrasianak
#parenting
#parentinglife
#clozetteid
+ View more details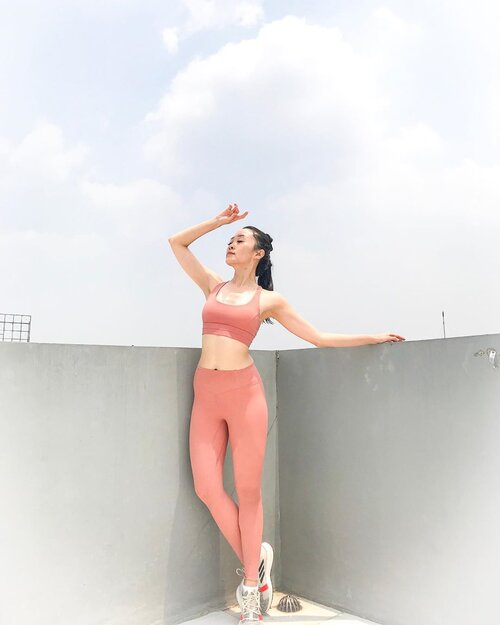 + View more details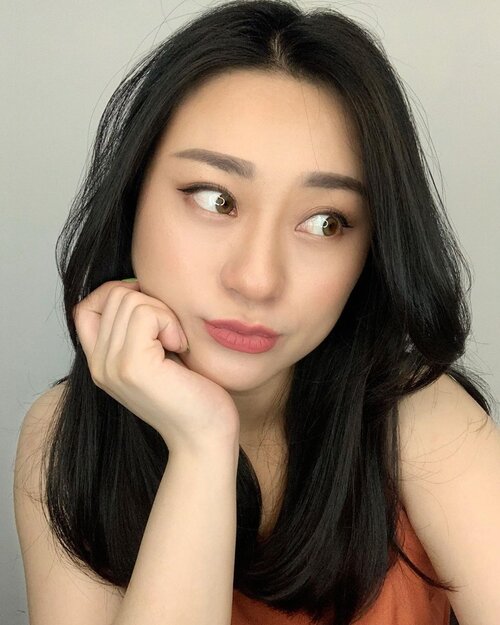 + View more details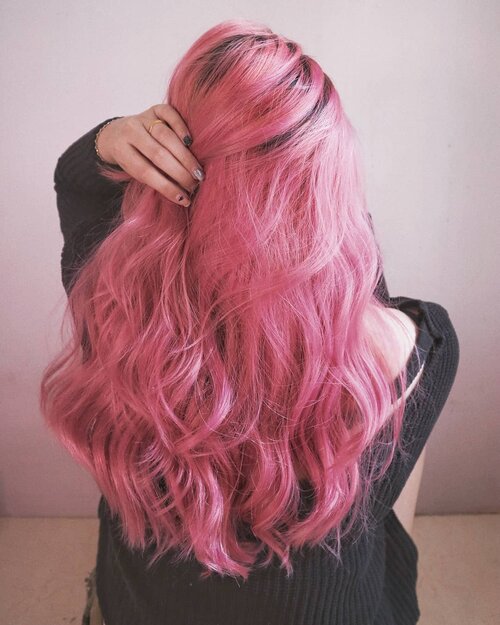 Can't believe that this is actually my hair.I used to have long hair long time ago but then once I cut it short, i never get the chance to grow it back the way it used to. That time I never truly took care of my hair, but as I got older, and through so many times of coloring and bleaching process, my hair needs alot of extra treatment it can gets.So i started to care for it, I use specific shampoo, alot of conditioners, scalp serum and oil, hair serums, oils and masks, heat protection spray (if I use hair dryers or curlingniron), less heat the better of course, and no warm water only cold😣.My hair progressively getting THICKER, LONGER, SHINIER, HEALTHIER and STRONGER! It's not the work of a week of hair treatments, but it took years and commitment and actual care for my own hair that gets me this far..I'm editing my hair care routine and showing you all products that I use atm, so maybe it can help you get your dream hair too😍 stay tune❤️..
#potd
#potdindo
#vscocam
#vsco
#vscophile
#vscogrid
#peoplescreatives
#igdaily
#instadaily
#instastyle
#fashionblogger
#photooftheday
#justgoshoot
#vscogood
#clozetteid
#snapseeddaily
#snapseed
#exploretocreate
#vscodaily
#cchannelid
#deedeeyoung
#ragamkecantikan
#beauty
#deedeehairjourney
#pinkhair
#magentahair
#thedeehair
#hairtransformation

+ View more details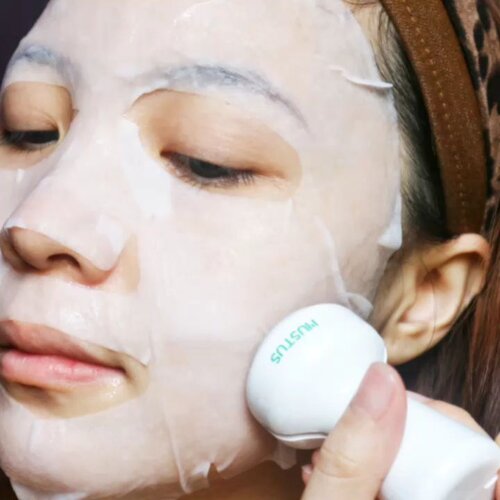 What I do after taking munchkin to school ✨
MUSTUS ICE V COOLER
This so-called face cooler really helps relaxing my skin after being in the meany heat outside. I put it in the fridge overnight, and it is ready to get rolleeeeedddd the next morning. It gives that coooooling sensation that really lifts up your mood, even after a tiring day.
This tool is small and so easy to throw in bag for someone who's mobile. It is made out of plastic, so worry not hey clumsy hand they hear yew 👋
Maintenance is also easy-peasy , you only need to wipe it wet tissue after use then store it back in the fridge / freezer.
ICE V-COOLER
https://hicharis.net/thebeautywimp/gu1
#FACECOOLER
#V_COOLER
#CHARIS
#MUSTUS
#CHARISSTORE
#charisAPP
@hicharis_official @charis_celeb
_______________
CENTELLIAN 24 MADECA DERMA MASK
The sheet mask i wore in the vid is ny new favorite!
It really works in shrinking my pores and gives my skin an instant glow. It is so moisturizing as sometimes I dont put on any moisturizer afterwards , yet it doesnt leave any tackiness.
There's alot of EO contained in this sheet mask, since my skin is fine with EO so it'll be gewddd. However, if you have sensitive skin you might need to double check it.
Adherence is good, it doesnt easily slip down my face.
Madeca Derma Cream&Mask
https://hicharis.net/thebeautywimp/gfe
#ACNERESCUEKIT
#MADECACREAM
#MADECADERMAMASK
#ACNE
#CREAM
#MASK
#DERMA
#SKINCARE
#KBEAUTY
#CHARISPICK
#CHARIS
#CHARISCELEB
@hicharis_official @charis_celeb
+ View more details
loading ...
Back To Top