loading...
Search
37,850 RESULTS FOR I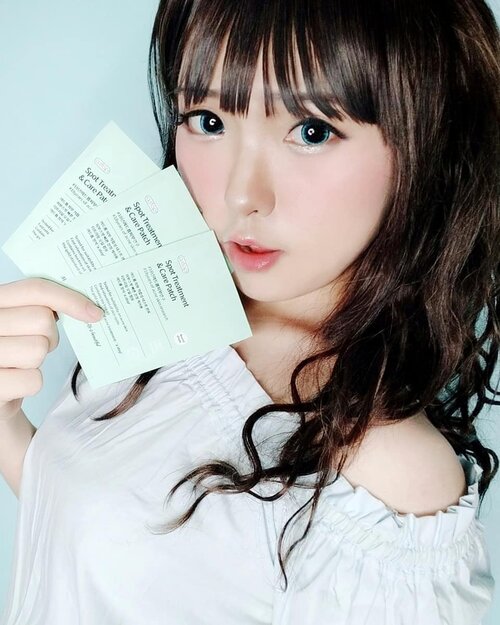 Wake up in the morning and found one cystic acne or pustule acne is a disaster! Especially when i have a special occasion, or have a photosession/shooting day. I hate these type of acne, because this kind of acne usually large, red, painful breakouts deep in your skin, and for pustule acne (pimple) sometimes red, tender bumps with white pus at their tips.
.
Everytime i woke up with a new acne on my face, i always use Spot Treatment & Acne Patch make acne & pimple dissapear quickly just in a hours.
.
Basic on my own experience when i use this acne patch - in the morning i woke up and found one big pimple on my jawline (you know when i get lack of sleep, acne suddenly appear on my jawline area! Then i use this acne patch, i was so surprised about how it really works to make my acne and redness dissapear so quickly. This products not just a patch, but also a spot treatment to cure acne.
.
What i love when i use this Spot Treatment & Care Patch : if i do makeup on the patch, i can't see the patch completely. I would like to recommend this magic patch. You know it's a big no to put on makeup in the acne area. But you can cover it with this patch. After the moment it touches on my skin, i feel like i don't attach it, i often don't feel like i'm using a patch!
.
💚 Tea tree leaf oil immediate affect on acne skin
💚 Contains BHA for exfoliation & waste removal
💚 Hyaluronic Acid for skin moisturizing
.
One box has 3 sheet (1 sheet has 38 patches). So one box includes 114 patches.
.
Save IDR 24.000 (Rp 184.000 👉 Rp 160.000)
using AIYUKI8's Exclusive Offers through :
https://hicharis.net/AIYUKI/MUM
.
.
@hicharis_official @charis_celeb
#Charis
#CharisCeleb
#KoreanBeauty
#astop
#SpotTreatment
&CarePatch
#CAREPATCH
#CHARIS
#hicharis
#skincare
#BeautyBlogger
#BeautyVlogger
#clozetteid
#Makeup
#Blogger
#Cosmetics
#style
#Blog
#Beauty
#girls
#kawaii
#IndonesianBeautyBlogger
#Healthyskin
+ View more details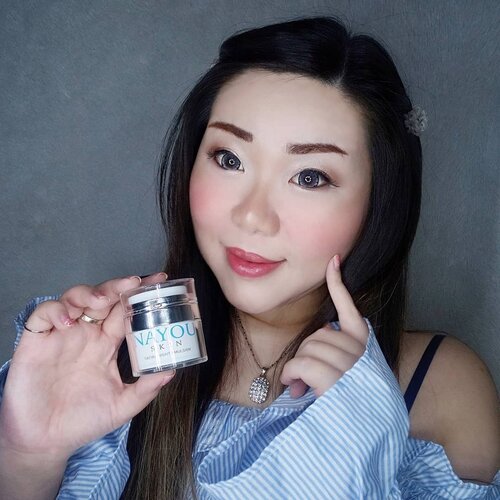 Been using @nayouskin Facial Night Emulsion for a whole week and i'm ready to share my thoughts on them.
Nayou Skin ini adalah skincare local pertama di Indonesia yang mengandung bahan utama Galactomyces dengan harga yang sangat terjangkau lho!
Aku suka banget sih sama Nayou Night Emulsion ini, mulai dari kemasannya yang Praktis dan higienis dengan mekanisme pump jadi meskipun bentuknya jar gitu tapi kita ngga perlu nyelupin jari ke dalamnya, cukup press the top and voila, the right amount of product's dispensed!
Texture emulsionnya gel gitu, ada cooling sensation waktu di aplikasikan dan ternyata walau bentuknya gel yang terlihat ringan, emulsionnya sangat menghidrasi kulit dan bikin kulit super soft, mochi dan sehat! Kalian bisa lihat video bare skin aku dan progress pemakaian selama 7 hari ya 🙊. Produk ini suitable for all skin type, tapi emang kalo kulit kalian berminyak kayak aku bakalan kerasa rada greasy ya after a few hours, tapi masih tolerable kok 😉. Btw, aku juga suka banget sama arti nama Nayou yaitu Naturally You, dimana mereka percaya kalau everyone has their own kind of beauty that cannot be replaced by anyone else 😍😍😍, sangat sinergi dengan my personal brand and belif. LOVE!
#nayouskin
#myglowmyicon
#sekalioleslangsungcantik
#GiveawayGenkxNayouSkin
#ReviewWithGiveawayGenk
#GiveawayGenk
#BeauteFemmeCommunity
#reviewwithMindy
#clozetteid
#sbybeautyblogger
#bloggerindonesia
#bloggerceria
#beautynesiamember
#influencer
#beautyinfluencer
#surabayablogger
#SurabayaBeautyBlogger
#bbloggerid
#beautybloggerid
#bloggerperempuan
#beautysocietyid
#indonesianfemalebloggers
#indobeautysquad
#itsbeautycommunity
#girl
#asian
#endorsement
#endorsersby
#endorsementid
#skincare
+ View more details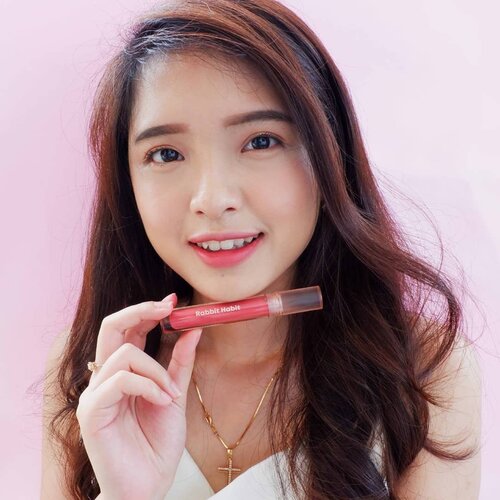 + View more details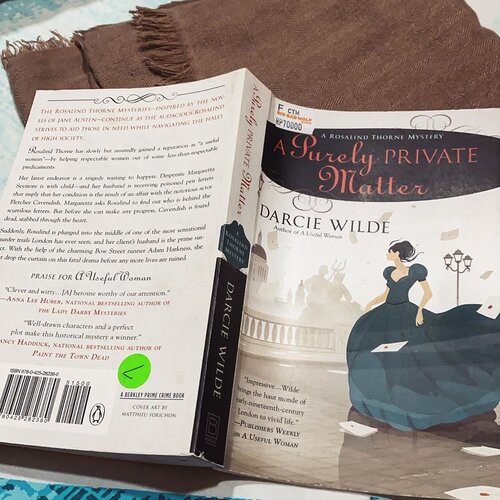 + View more details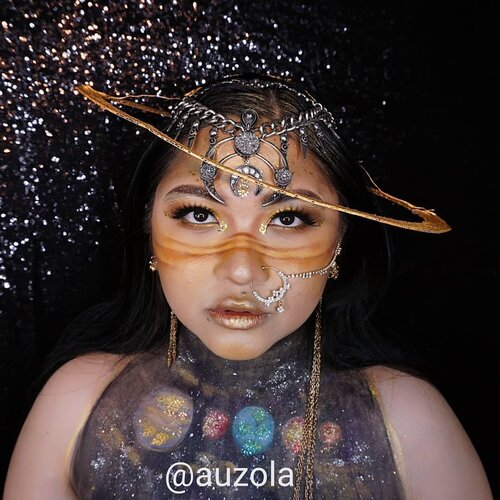 + View more details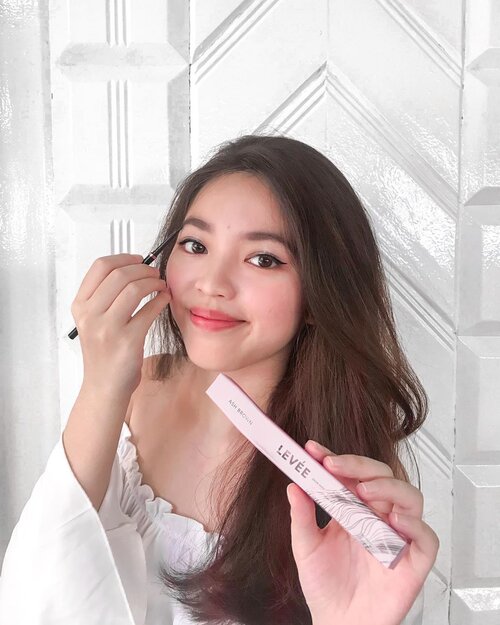 Heyho beauties! Aku mau kasih racun nih buat kalian! I got this eyebrow pencil from @leveebeauty . Suka banget sama eyebrow pencilnya krn gampang banget buat applikasiinnya di eyebrow kita terutama buat yang ga begitu jago bikin alis kaya aku hehe. So here is it guys eyebrow pencil from @leveebeauty ini ada 3 shades :
- Ash brown
- Dark Brown
- Chocolate
Hasil akhirnya natural banget seriously! Ada spoolie brushnya juga yg kecil. Ini bentuknya ringkas ya guys jd bener2 sepraktis itu bisa di bawa2 kmn2 dgn mudah pastinya. So I love this one so much❤️✨
.
Handled by @nuka.management
#clozetteid
+ View more details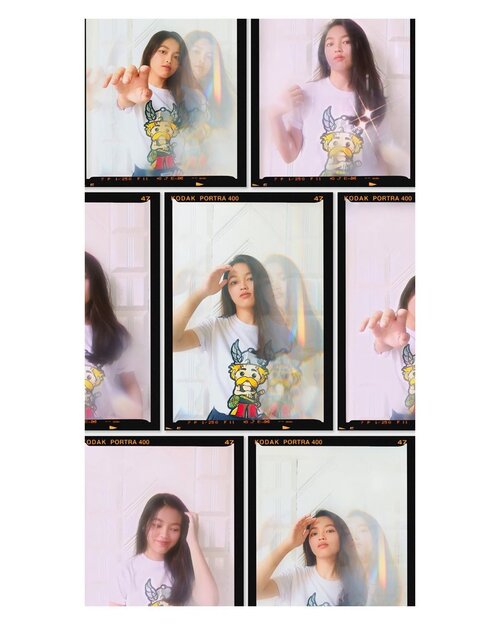 'To shine a star,you need to pass through dark night like phases in life'
.
.
I got this premium quality t-shirt from @kizaruworld ✨
.
Hd by @nuka.management
#clozetteid
+ View more details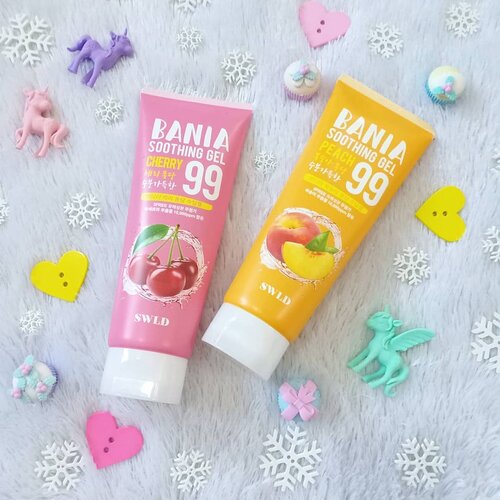 For those of you asking which one out of the two i like better, honestly they work exactly the same guys! I do think they choose 4 main ingredients (peach, cherry, aloe and tomato) with the same benefits that are soothing, moisturizing and calming.
Aesthetic and scent wise, ofc i prefer the Cherry one (i mean, it's pink and i generally love cherries colored/scented products more than peaches) purely because of taste, but honestly i think you can pick out any of the four and won't find difference in texture (swipe to last pic to see) or reaction on the skin.
Btw, although they are 99% made from fruit extract, i personally still smell a rather artificial type of scent especially on first usage, but it fades away and you ended up with basically a sweet, fruit scent. They are not fake smelling tho (you know like flavored lip balms? It smells nothing like them) and it smells closer to a real fruit than an artificially fruit scented products, but there is definitely a little chemical scent that i detect. Just putting it out there coz i don't spare nothing when it comes to review.
Anyway,don't forget to get it only from my Charis Shop (Mindy83) or type
https://bit.ly/swldbaniaMindy83
for a special price!
#charisceleb
#swld
#baniasoothinggel
#swldbania
#swldbaniasoothinggel
#reviewwithMindy
#kbeauty
#koreanskincare
#koreanbeauty
#bodycare
#koreancosmetics
#kcosmetics
#clozetteid
#sbybeautyblogger
#beautynesiamember
#bloggerceria
#bloggerperempuan
#bbloggerid
#indonesianfemalebloggers
#review
#influencer
#beautyinfluencer
#SURABAYABEAUTYBLOGGER
#endorsement
#endorsementid
#endorsersby
#kawaiiaesthetic
#openendorsement
#beautysocietyid
#itsbeautycommunity
+ View more details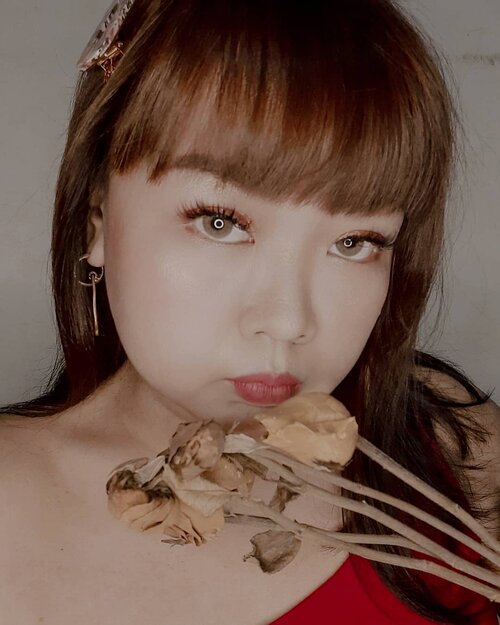 + View more details
loading ...
Back To Top