loading...
Search
3,600 RESULTS FOR INDONESIAN
Setelah bertahun-tahun memelajari skincare dan berbagai kandungan yang ada didalamnya, Yuki jadi lebih selektif dalam memilih skincare yg bakal Yuki pakai secara rutin, apalagi utk jangka waktu lama. Dgn mempertimbangkan kandungan, manfaat dan kondisi kulit, serta hasil yg diharapkan. .
Nah, kalau dalam skincare, kandungan yg ga boleh Yuki skip adalah vitamin C, Believe me, vitamin C itu skin-boosternya Yuki, ga cuma dari dalam, tapi dari luar juga. Do you know that the result was amazing. Selain untuk collagen booster, antioxidant, brightening & memperbaiki tesktur kulit yg rusak krn sinar UV, Jerawat juga ga muncul lagi 😮 Kalau kalian rajin mengikuti sosmed dan blog Yuki, Yuki paling sering share kan kalau masalah utama kulit Yuki adalah jerawat krn jadwal tidur yg berantakan, hampir setiap hari lembur sampai pagi, Cuma tidur 4 jam aja udah syukur, sering juga ga tidur sampe pagi. Alhasil, jerawat merajalela terutama di area jawline, rahang, dagu. Dan dari experience ini, vitamin C yg ada pada skincare bisa meminimalisir tumbuhnya jerawat. Try it and pinch me if i'm lying!
.
Let me tell you bagaimana cara Yuki memakai VC Gel dalam berbagai fungsi :
👉Masker : Biasanya Yuki biarkan semalaman dan apply agak banyak di seluruh bagian wajah dan biarkan semalaman. Besoknya wajah terasa lebih kenyal, glowing dan teksturnya lebih lembut.
👉 Serum : Kalian bisa menggunakannya setelah mencuci wajah dan memakai toner, ratakan VC Gel secukupnya ke seluruh area wajah tipis-tipis, pijat lembut dengan gerakan keatas supaya serum terserap di kulit, lalu dan lanjutkan dgn skincare lainnya.
👉 Pelembab : Untuk mempersiapkan wajah sebelum dimakeup, supaya kulit tidak dry dan makeup bisa menempel dengan sempurna. Bisa juga digunakan sebagai basemakeup.
.
Read the full review on my blog. Link on my bio 👆
.
.
@suikabeauty
@suika_official_sby
@beauty_care_solution
#モデル  #メイク  #ヘアアレンジ  #オシャレ  #メイク
#JapaneseBeauty
#JapaneseSkincare
#Japanesemakeup
#Japan
#makeup
#beauty
#kawaii
  #ファッション  #コーディ  #ガール  #かわいい
#skincare
#beauty
#glowingskin
#beautiful
#makeup
#healthyskin
#IndonesianBlogger
#clozetteid
#BeautyInfluencer
#BeautyBloggerIndonesia
#BeautyVlogger
#cchannelbeauty
#BeautyBlogger
+ View more details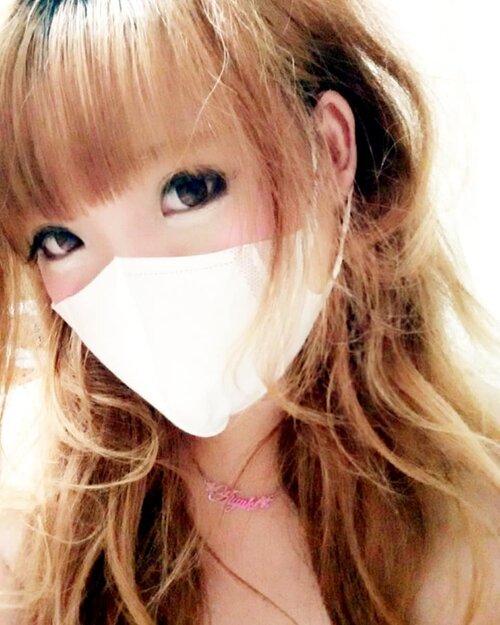 #stayathome
harus tetap produktif ya!
Akhir2 ini yang bikin mager parah bukan Corona sih, tapi PMS yang bikin mood kacau balau, jadi lebih moody parah, sensitif banget, melankolis sampe termehek-mehek, feeling depressed kaya ga ada semangat dan tenaga, and just wanna cry all day! Ngidam yg manis2 terus, cake2 gitu. Ngelawan hormon itu susah dan hampir mustahil sih, tapi hati pengen produktif terus, ga boleh jadi kaum rebahan. Yuki selalu feeling guilty kalo jadi kaum rebahan ga ngelakuin apa2/bikin karya. Semalem selesain 2 gambar semi-realis buat mood-healing. And it works! I feel much better now. Drawing, writing selalu jadi mood booster Yuki tiap kali mulai ngerasa mager/depresi.
You can check my 5mins doodle di IGS Yuki semalem, and i've got a lot of love! Thankyou so mucchhh. Jadi Yuki bikin polling gitu kan, upload ga yg versi full colornya dan i've got a bunch of answer. Love ya! Daridulu tuh pengen share karya2 gambar semi-realis Yuki. Semoga bisa rutin dan konsisten ya aplotnya.
.
Dari masa balita, kata mami Yuki udah 'nyeni'. Masuk TK,SD,SMP,SMA, mesti keluar2 kota ngewakilin sekolah buat lomba seni, khususnya gambar, puisi, nulis, tingkat kabupaten sampe nasional. Internasionalnya cuman pas kuliah doang 😅. Mostly selalu habisin waktu di sekolah, ga peduli weekend sampe tengah malem. Ngurusin karya lomba, majalah sekolah, sbg ketua jurnalis & ketua mading sekolah. Seragam sekolah juga udah ganti 11 kali pas SMA doang! Kena cat dong. 😅. Tapi jeleknya nih, dah anak kos, lupa makan saking sibuknya, kecapean ga berasa. Pas kuliah geblak kena liver yg SGOT-SGPT nya tingginya 4x lipat dari liver normal. Yaudah, dokter pesen, jangan kecapean lagi krn bs kumat. Tapi gimana ya, secara Yuki paling ga bisa diem dan ga menghasilkan apa2, berasa mati gitu jiwanya. Dari kecil aktif produktif mulu. Makanya pas musim corona ini mayan setres karena planning pada kacau semua dan ga bisa se hectic biasany
.
.
.
.
#JapaneseBeauty
#makeup
#kawaii
#beauty
#makeup
#IndonesianBlogger
#clozetteid
#モデル  #メイク  #ヘアアレンジ  #オシャレ  #メイク
#JapaneseMakeup
#yukata
#beauty
#ファッション   #ガール #かわいい
#skincare
#beautiful
#BeautyInfluencer
#BeautyBloggerIndonesia
#BeautyVlogger
#BeautyBloggerap
+ View more details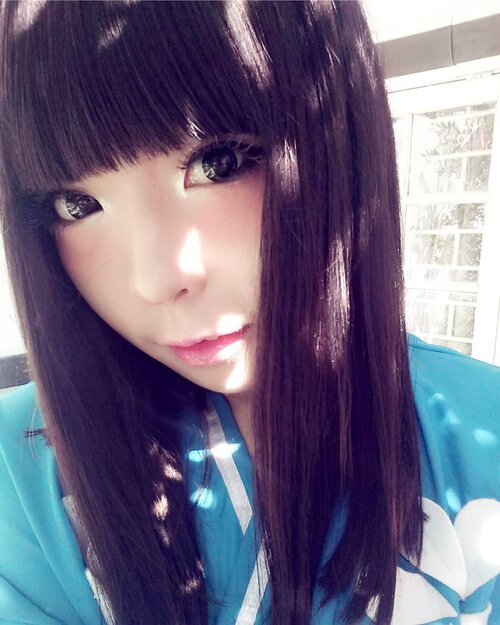 + View more details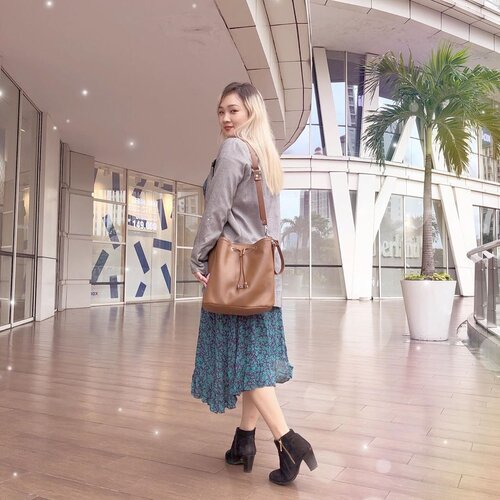 It's an "add to cart" kinda day!
Hello everyone 👋🏼
How is your day at home?
#dirumahaja
Today let me share a short review of the bag from @cholevinn
For a month, i was looking for a bag for working that not too formal but stylish 😎
And i knew this brand and i choose the bag named "yun" (walnut color).
Before I got it, my first concern was it has to match with any style and secondly size is flexibly changed. Sometimes I can make it sufficient size keeping my ipad pro 12.5 inch! Well it's successfully throw up away my concerns!! It means i am satisfying using this bag every working days! 😎
Let's know about the brand @cholevinn "Established in 2018. Locally hand-made by Yogyakarta's leather artist with sleek and modern design. Inspired by the beauty of Indonesian heritage and creations, combining high-quality Italian leather products with high-quality." Conclusion! I am satisfied with this bag! I want to recommend my friends who are looking for leather bag 💼 It's pricey but affordable items.💜
-
#iamCholevinn
,
#cholevinnfriends
+ View more details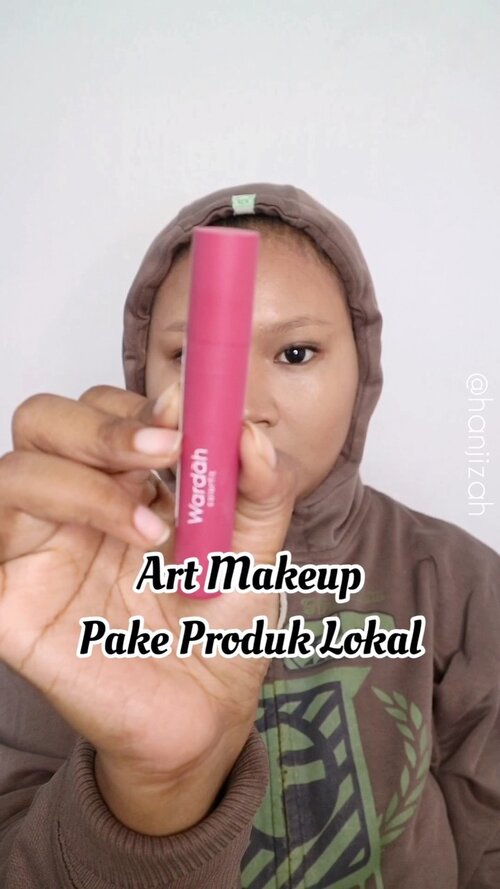 Haii haii haiii! Selamat pagiii kalian semuaa 🥰🥰 jadi disini aku mau share kalau makeup art ga harus pake produk luar loh! Produk lokal juga ga kalah kecenya! Nihhh makeup terakhir yg aku share di story aku bikin semua pake produk lokal! And I'm proto be indonesian 🥰 gampang dicari dan bisa banget kalian coba! 💋💋.Products :@rollover.reaction face mist hydrating @eminacosmetics pore ranger primer@purbasarimakeupid bb cushion 02 honey beige@mineralbotanica highlight & contour stick 02@wardahbeauty velvet matte lip mousse@fanbocosmetics acne solution loose powder 01@mukka_kosmetik brow pencil brown@pixycosmetics highlight & contour @wardahbeauty eyeshadow@sadabycathysharon skinny liquid pen liner@forher.lashes lupa typenya 😌@mizzucosmetics glue eyelashes @purbasarimakeupid flawless matte bb two way cake 02@mizzucosmetics x @khongguan_biscuits face palette@salsacosmetic Dynamatte Lipcream 01,03 & 06@viva.cosmetics face painting white@mineralbotanica lip glaze antila.
#dirumahaja
#makeuptutorial
#artmakeup
#makeup
#localproduct
#local
#beautytutorial
#clozetteid
+ View more details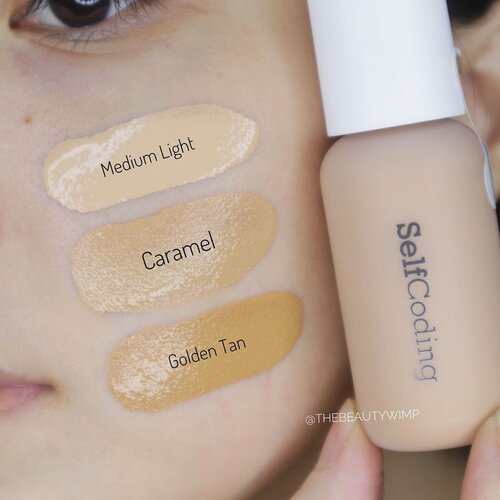 + View more details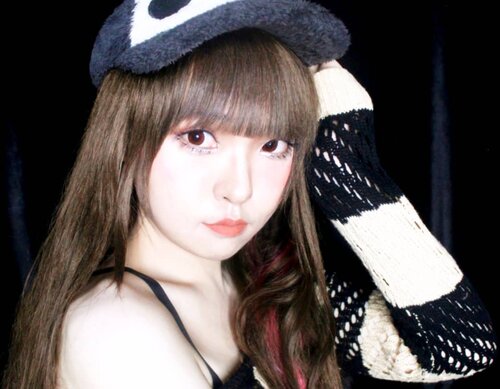 'Pusing pala bebi'. 😒
Lha gimana, semua jadwal berantakan. Padahal sudah disusun rapi, semanis strategi pdkt. Sudah dijadwalkan sedemikian rupa dari tahun2 lalu. Gak cuman 1 bidang, tapi semua bidang : Beauty, travel, music, bisnis 😒 dan gatau kapan endingnya.
.
Awalnya sih stres ya kok jadi kacau semua, tapi daripada puyeng mikirin kapan kita bangun dari nightmare ini yg kaga pasti, mending gue ambil sisi positifnya. Oke, i have more time to rebahan. Eh, gak bukan.. Gue gak suka rebahan. Maksudnya i have more time untuk mempersiapkan lebih detail lagi dan menyempurnakan tiap strategi. Jadi pas timingnya ok, gue bisa lari lebih kenceng. Make sense kan? Apalagi gue orangnya perfeksionis to the max. .
Kamu, stay safe yaa dimanapun kamu berada, jaga imun jangan sampe drop, gak usah pake ngeyel, jangan ngeremehin, hindari bego. Kesel banget gue tiap kali ada yg nge-status 'whaa libur nih, bosen. Ke xxxx ah'. Dan itu tempat rame. Ntar kalo kena nyalahin yg diatas, nangis2 😒 ya kalo ga nularin monggo, lu aja ndiri. Jangan nambah bikin Indonesia juara 1 se-Asean aja tingkat kematiannya. Kaya gini2 bikin gue gemes pengen gue taburin boraks di mata batinnya 😒
.
Buat kamu yg nurut2 ajah, let's pray together supaya nightmare ini segera berakhir. Jangan kasih kendor pokoknya, there is a hope. God bless you, i love you all! Stay sehat ya, awas kalo ga sehat!
.
.
.
.
.
#makeup
#kawaii
#beauty
#makeup
#IndonesianBlogger
#clozetteid
#モデル  #メイク  #ヘアアレンジ  #オシャレ  #メイク
#JapaneseBeauty
#JapaneseMakeup
#Japan
#makeup
#beauty
#kawaii
  #ファッション   #ガール #かわいい
#skincare
#beauty
#beautiful
#makeup
#BeautyInfluencer
#BeautyBloggerIndonesia
#BeautyVlogger
#BeautyBlogger
+ View more details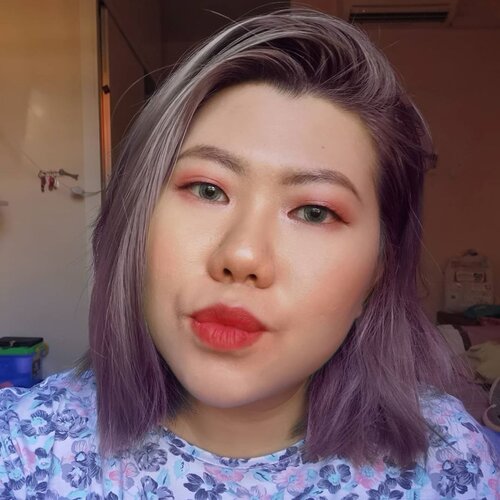 + View more details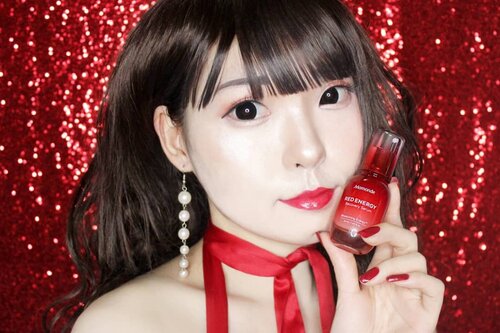 5 DAYS CHALLENGE .
1 lagi produk K-beauty yg pd bulan Juli lalu resmi masuk ke Indonesia. Rasa penasaran Yuki akhirnya terjawab stlh mncoba produk unggulan Mamonde yg baru sj dilaunching. Pertama krn design packagingnya yg elegan & klaimnya!
.
'Mamonde Red Energy Recovery Serum Special Gift Set'. Dlm satu box terdapat bbrp produk lainnya yg akn membantu memaksimalkan performa serum.
.
👉 Mamonde Red Energy Recovery Serum
A revitalizing serum that harnesses flower energy to refresh skin and brighten complexion' - Serum yg jd holygrail pecinta K-Beauty dg packaging yg elegan & berkelas dg botol pump berbahan kaca.
.
👉Mamonde Rose Water Toner & Camomile Toner (25ml) - Mempersiapkan kulit utk menerima skincare berikutnya.
.
👉Mamonde Ceramide Intense Cream (30ml) - Dg kandungan utama ceramide yg mengunci kelembaban kulit & mmberikan long-lasting hydration. .
👉Mamonde Flower Essence Mask (1sheet) - Dg kandungan rose extract yg memberikan kelembaban ekstra pd kulit.
.
STEP BY STEP
Utk skincare, Yuki sll mulai dr Cleanser. Membersihkan wajah adlh basic skincare. Kalau kulit wjh bersih, bebas dr sisa makeup, maka skincare akn bekerja maksimal. Selanjutnya baru menggunakan Toner. Next aplikasikan serum secara merata, lalu Ceramide Intensive Cream sbg moisturizer. Rutin menggunakan face mask penting utk mnjaga kondisi kulit wajah ttp lembab.
.
AFTER 5 DAYS
Teksturnya watery, mudah menyerap di kulit tnp meninggalkan rs lengket. Serum memiliki molekul yg lbh kecil, jd bs menyerap maksimal hingga ke lapisan kulit terdalam. Di claimnya dikatakan bahwa serumnya bs creating moisturized & smooth skin hny dlm waktu 5hr. Really?
.
Stlh 5hr, tekstur kulit terasa lbh halus dan lembab dr sebelumnya. Jerawat krn krg tidur dan PMS tdk muncul. Utk first impression, kulit terasa lebih kenyal & lembab dlm waktu lama. Overall, i think this serum really works well. Utk supple skin, gunakan selama 14hr
.
Mamonde Red Energy Recovery Serum Special Gift Set ini dibanderol sekitar IDR 700k
.
.
.
.
#MamondeIndonesia
#RedEnergyRecoverySerum
#ClozetteID
#MamondeXClozetteIDRreview
#Kbeauty
#Koreanbeauty
#skincare
#kawaii
#beauty
#makeup
#healthyskin
#IndonesianBlogger
#beautiful
#BeautyBloggerI
+ View more details
loading ...
Back To Top