loading...
Search
90 RESULTS FOR INTROVERT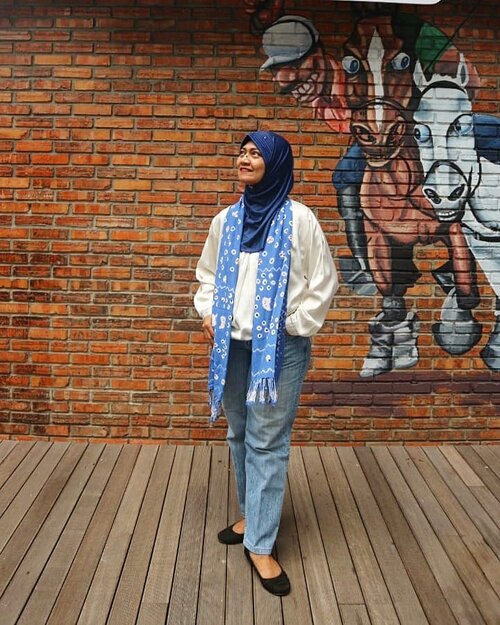 HarapanSesulit apa pun hidupmu, serumit apa pun masalahmu, percaya lah akan selalu ada jalan.Sebagai introvert, saya ga mudah cerita pada orang lain, bahkan suami sendiri. Tapi, suami mengajarkan saya untuk berbagi cerita. Dan ternyata, kita ini memang makhluk sosial. Ga bisa hidup sendiri. Alhamdulillah, masalah lebih enteng dengan berbagi cerita.Teman, akan selalu ada harapan di setiap masalah. Jangan pernah putus asa. Jika kamu tak punya orang untuk berbagi, datang lah ke psikolog. Psikolog tidak akan membantumu menyelesaikan masalah, tapi mereka bisa membantumu menemukan akar masalahmu, sehingga kamu bisa menemukan sendiri penyelesaiannya.Mau curhat sama saya? Boleeh. Wani Piro? *Ehh 🤣🤣 Btw, ini sekali-kalinya saya pakai celana jeans lagi setelah sekian tahun males pakai jeans karena males nyucinya. Masih inget event ini ga @dicapriadi @evisrirezeki @ariefpokto @bowosusilo98 nama cafenya apa ya, lupa euyThanks to @imawan_ yang udah motion dengan bagus
#ClozetteID
#clozetteid
#Fashion
#hotd
#ootd
#ThrowBack
#lifestyle
#livelovelaugh
#beauty

+ View more details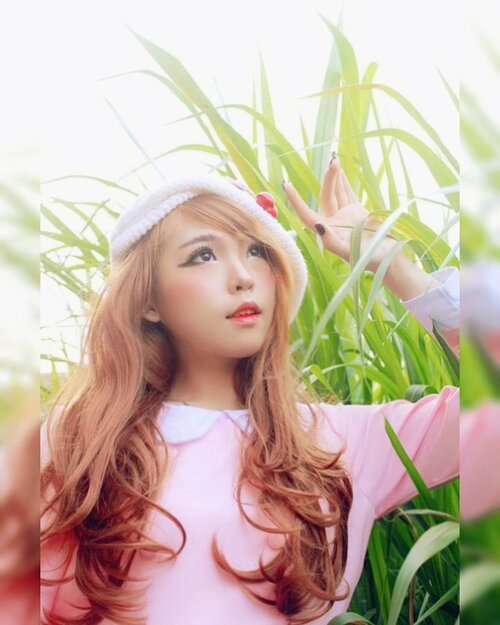 What would you do if you were suddenly only 15 cm tall? I imagine about how if i become one-inch-princess and walking through the lawn with my childhood friend that i really love. He save me and help me back to my normal size. - Watched My Little Lover, 南くんの恋人 really makes me thinking about a 'Chilhood Promises'..When i was young, around 2nd grade elementary school. i've took a course. I was so quiet because i'm such an introvert. I feel shy to say hi and talk to someone. I don't have a friend at that time. I ate alone, and sat down in the class alone during break. Until someone came and talking to me..I felt so happy because i found someone who always there beside me during courses. Until finally our course come to and end..After course, while waiting for our parents to pick up. We said to each other : 'please always remember our togetherness. I hope we can meet again someday and talk to each other!'- That is the last words he said to me before he left the course..Since that time, we never meet each other again, we went to the different school, and i never know where he live, i've tried to searching for him in social media but i didn't find out..I hope i will find my little friend after a years. I have no idea how to find him until now. But still, i remember our childhood promise..... .
#JapaneseBeauty
#makeup
#kawaii
#beauty
#style
#girls
#cherry
#モデル  #メイク  #ヘアアレンジ #オシャレ  #メイク #ファッション #ガール #かわいい
#cute
#beautiful
#IndonesianBlogger
#BeautyBlogger
#BeautyBloggerIndonesia
#ClozetteID
+ View more details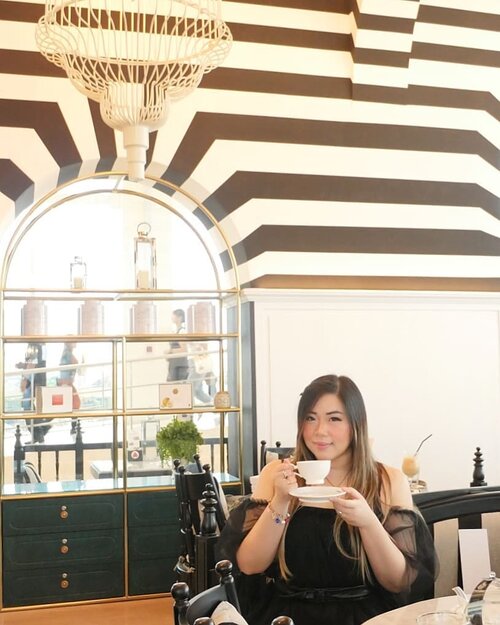 + View more details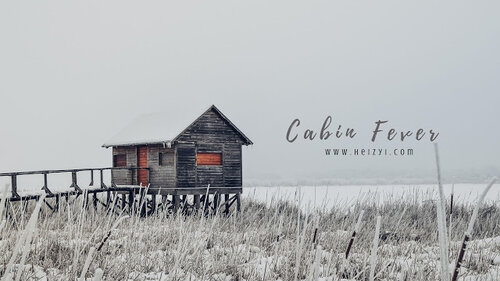 Gejala Cabin Fever pada setiap orang berbeda...

+ View more details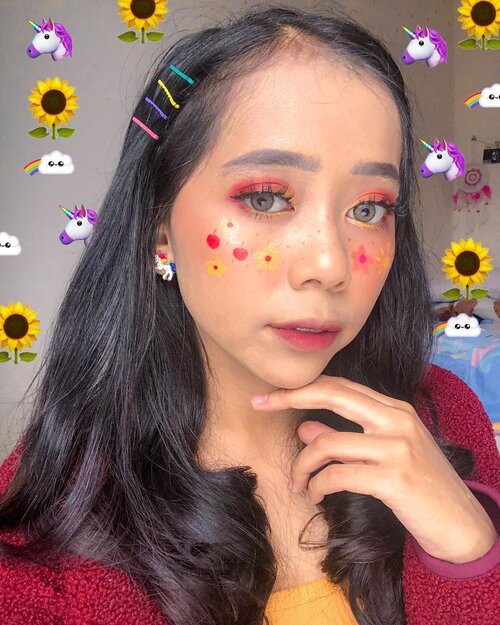 + View more details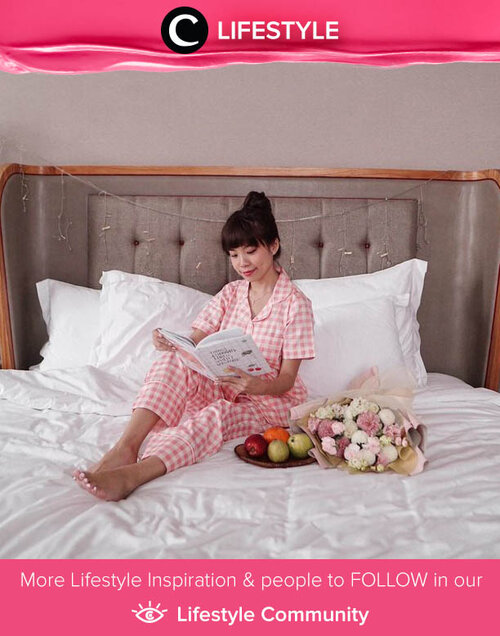 Clozette Ambassador @steviiewong and her introvert soul enjoys this quarantine time a lot. How about you, Clozetters? Simak Lifestyle Update ala clozetters lainnya hari ini di Lifestyle Community. Yuk, share momen favoritmu bersama Clozette.

+ View more details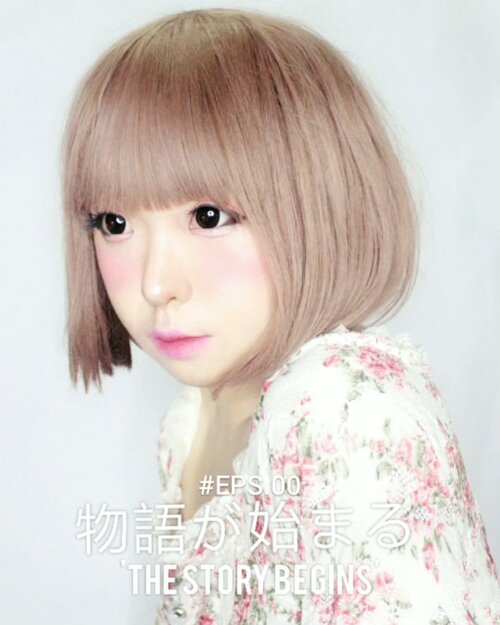 Hingga pukul 02.43 dini hari tadi, aku masih melanjutkan tulisanku tentang apa yang belum pernah kuceritakan pada dunia. Tentang apa yang hanya tersimpan di diary sejak tahun 2015. Tentang sejarah dan 'mereka' yang tak kasat mata. Dan aku yang hanya memendamnya sendiri, berjanji bahwa suatu saat aku harus menceritakannya kembali.
.
Memang tak ber-latar belakang di Indonesia, namun aku akan menceritakannya dengan 'gaya' Indonesia.
.
Ada banyak tulisan bersambung yang mudah dipahami dan tak banyak mengandung diksi. Jadi, tenang saja.
.
Sejak duduk di bangku sekolah dasar aku memang sudah terbiasa menulis, menghidupkan kisah tanpa banyak berceritera lewat suara. Seorang introvert tak menyukainya.
.
Kalau kau rajin membaca majalah nasional tahun 2000-an keatas, mungkin kau pernah membaca karyaku berupa cerita dan puisi hingga ilustrasi tanpa mengetahui siapa aku - anonim yang enggan menyebutkan nama pribadi. Tak jarang aku menerima surat tanda salam yang hampir setiap minggu diantarkan oleh pak pos kala itu. Menjadi ketua jurnalis dan mading sekolah juga tak pernah membuatku jengah menulis dan berekspresi dengan warna. Namun sejak aku fokus pada dunia kecantikan, sesaat aku melepaskan raga dibalik pena. Maaf. Ijinkan aku memulainya kembali.
.
Aku lebih pandai mengisahkan nuansa, supaya para pembaca bisa ikut merasakan menjadi sosok yang kusebut 'Aku' dalam setiap tulisanku.
.
Aku akan mengunggahnya secara berkala, Menggunakan sudut pandang orang pertama dengan bahasa yang sederhana dan lebih menggambarkan nuansa. Kuharap kalian bisa terbawa dalam kisah lama yang akan kusampaikan melalui rangkaian kata. Itu memang gaya menulisku. Nikmati saja dalam imajimu.
.
Setiap momen yang kuabadikan juga tak mengikuti teori fotografi, tapi naluri untuk menciptakan foto yang mampu menceritakan suatu kisah dibaliknya. Menurutku, foto harus bisa berbicara
.
Aku tak menyebutnya konten, namun hanya ingin berbagi kisah yg sayang jika tak disampaikan pada kalian yang selalu menanti cerita klenik bernuansa klasik, dengan bumbu edukatif berbasis budaya.
.
.
.
#writer
#GhostStory
#thestorybegins
#story
#mystery
#japan
#JapaneseBeauty
#makeup
#kawaii
#beauty
#makeup
#clozetteid
  #メイク
+ View more details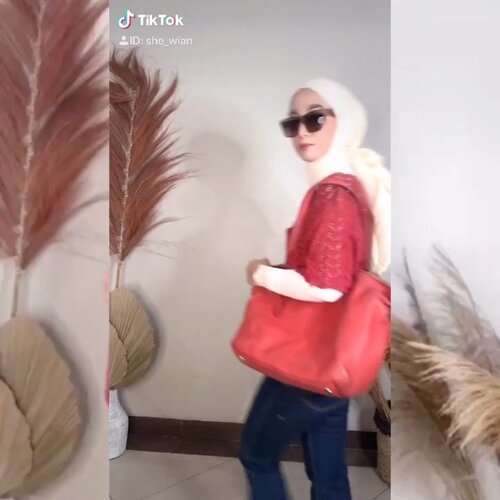 RIBETBikinnya rempong. Kamar berantakan kayak kapal pecah. Tapi seruuuu. Sampe sol sepatu copot lah 😂😂 Btw, semenjak ada tik tok, orang-orang jadi kreatif ya bikin ide konten. Ini pun aku tetinspirasi dari video di tik tok. HeheheAnyway, belum bete kan di rumah aja? Aku pribadi yang cenderung introvert, alhamdulillah gak bete.Gimana nih cara kalian untuk ngatasi rasa bosan selama di rumah?
#clozetteid
#tiktokindonesia
#styleofbundawian
#fashionenthusiast
+ View more details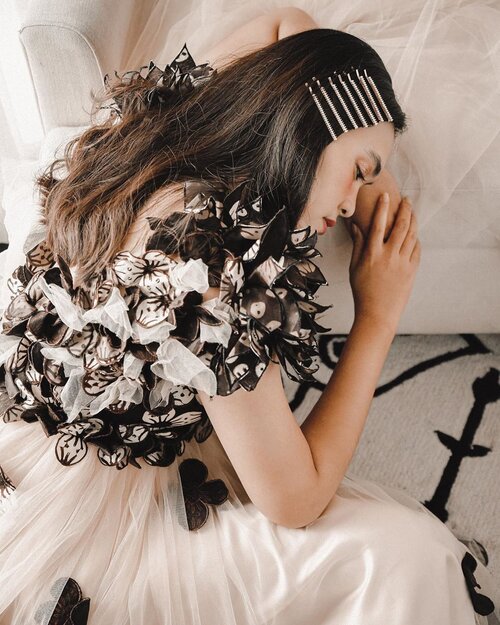 Hai teman Instagram, apa kabar?
⠀
Zuzur sih....selama
#dirumahaja
hampir sebulan ini sepertinya aku mulai agak gila. Bukan karena social distancing atau work from home nya. Semua itu justru terasa sangat menyenangkan buat aku yang aslinya Introvert ini. Tapi... di saat saat masa tersulit ini aku harus stay dirumah aja. Ngga bisa jalan-jalan, ngga bisa mencium aroma mall, ngga bisa melakukan aktifitas yang aku suka...salah satunya aku rindu photo taking kayak gini🙂
⠀
Melepas stres versi aku sih memang sebenarnya ngga perlu muluk-muluk yaaa. Tapi...kondisi yang ternyata kok kok kok ini. Bikin rasanya lari keluar rumah, jalan jalan naik motor keliling Jogja, menghabiskan waktu buat window shopping aja tapi gausah beli😂
⠀
Yasudah tak apa. Bersyukur jadi punya quality time bareng misua. Yang biasanya cuma sabtu-minggu, ini bisa 24/7. Semoga kita semua diberikan kekuatan yaaa☺️
⠀
Ingat... dirumah aja. Ngga usah keluyuran, apalagi keluyuran dengan bangga. Kalo ngga sayang sama diri sendiri gpp, tapi coba deh inget kalau kamu hidup di dunia ini ngga sendiri. Masih banyak manusia di luar sana yang sayang diri sendiri dan sayang keluarga. Jangan egois ya🥰
⠀
Peace love and gahul deh. Muaaah😘😘😘
⠀
Photosesion for @venus__thelabel
Photographer @luthfisatya ⠀
#deniathlylooks
#clozetteid
#quarantineday
#workfromhome
+ View more details
loading ...
Back To Top