loading...
Search
2,244 RESULTS FOR KOREAN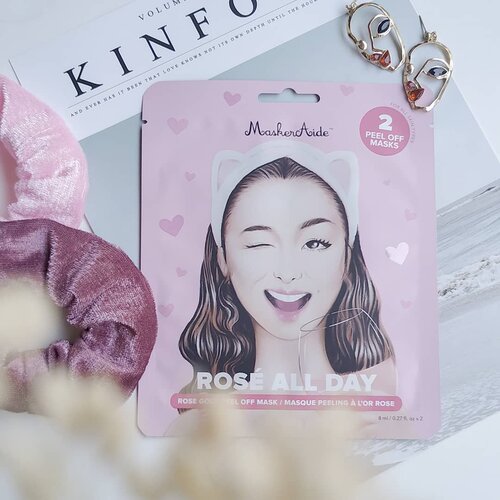 MaskerAide™ Rose All Day - Rose Gold Peel-Off Mask
.
Sebenarnya aku bukan orang yang suka peel-off mask, karena aku punya kulit sensitif dan seringnya kulitku jadi iritasi setelah pakai peel-off mask, so I prefer sheet mask or clay mask. Tapi.... Lihat deh masker ini super cute! Bukan sekedar kemasannya aja yang cute tapi tekstur dan warnanya juga bener-bener2 sesuai namanya, rose gold! So pretty ✨.
.
🍷MaskerAide is Canadian-Korean beauty brand, bingung nggak?? Jadi ini tuh brand Canada, diformulasikan di Canada but made in Korea, paham?
.
🍷Rose Gold peel-off mask ini mengandung honey extract, royal jelly extract, propolis extract, Rose water & Bergamot oil.
.
🍷 Tiap pack nya berisi 2 sachet masing-masing berukuran 8ml, 1 sachet bisa aku pakai 2x.
.
🍷Teksturnya kental berwarna rose gold, agak lengket tapi mudah diratakan. Gunakan agak tebal supaya mudah dikelupas.
.
🍷Baunya enak banget, kayak bau bunga gitu tapi bukan yang terlalu kuat. Sayangnya ketika dioleskan disekitar mata terasa agak pedih.
.
🍷Surprisingly, pas pakai masker ini ada soothing sensationnya, trus pas masker mulai kering tidak membuat wajah terasa ketat dan ketarik.
.
🍷Butuh waktu 15-20 menit untuk membuat masker kering seluruhnya. Ketika di kelupas tidak terlalu sakit dan masker yang mengering tidak mudah robek jadi bisa dikelupas secara utuh se-muka.
.
🍷Karena kulit mati ikut terangkat, wajahku jadi terasa halus, terlihat cerah & glowing setelahnya. Tidak ada tanda-tanda iritasi atau kemerahan.
.
🍷Agak takut jika kulitku bakal jadi kering, tapi ternyata nggak! Sepertinya kandungan madu, royal jelly & propolis extract yg membuat kulitku tetap lembap.
.
🍷Overall, ini masker yang bagus! Aku sarankan untuk menggunakannya seminggu 1x buat yang punya kulit sensitif, dan 2-3x buat yang kulitnya normal/berminyak.
.
.
Get yours now at my Charis Shop
https://hicharis.net/yourwilddaisy13/IvE
#roseallday
#maskpacks
#peeloffmask
#Maskeraide
#hicharis
@hicharis_official @charis_celeb @maskeraidebeauty .
#clozetteID
#bloggirlsid
#kbbvmember
#beauty

+ View more details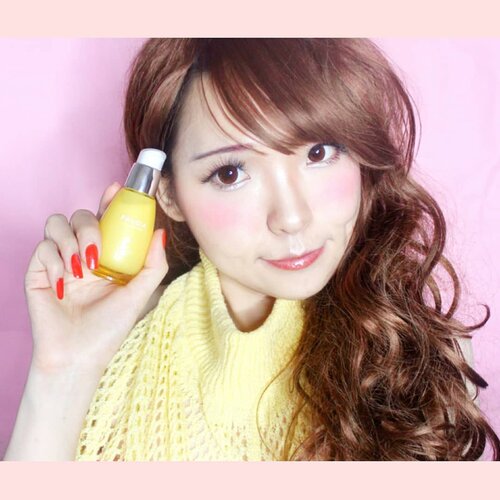 K-Beauty skincare alert - Vitamin serum for my skin to prevent aging. I do really care about my skin condition. I always do my best to keep my skin healthy and glowing. Skincare from the outside, and eat fruits & vegetable to give my skin nutrients from the inside..I also have a vitamin serum for my skin, with 71% vitamin extract from Jeju Citrus. Frudia Citrus Brightening Serum will restore my healthy skin, give a natural glow and make my skin bright and hydrating my skin..This vitamin serum containing Jeju Tangerine Peel Extract and natural fruits to brighten skin. This vitamin serum can be used on all skin type, especially for my sensitive skin. .I use Frudia Citrus Brightening Serum from @frudiaindonesia twice daily for the maximum result, after wakeup in the morning and before i go to bed. I apply on my face and neckline as a first step for my skincare routine. .Why i'm so concerned about my skin condition? When my skin is in the best condition, my skin will look flawless and healthy - the reflection of optimized vitamin and nutritions. That's why i always keep my skin healthy from the inside and outside....
#sbbxfrudia
#sbbreview
#sbybeautyblogger
#KoreanBeauty
#Kbeauty
#Korean
#KoreanMakeup
#BeautyBlogger
#BeautyVlogger
#clozetteid
#Makeup
#Cosmetics
#style
#Blogger
#Blog
#Beauty
#girls
#メイク 
#makeup
#style
#girl
#beauty
#kawaii
+ View more details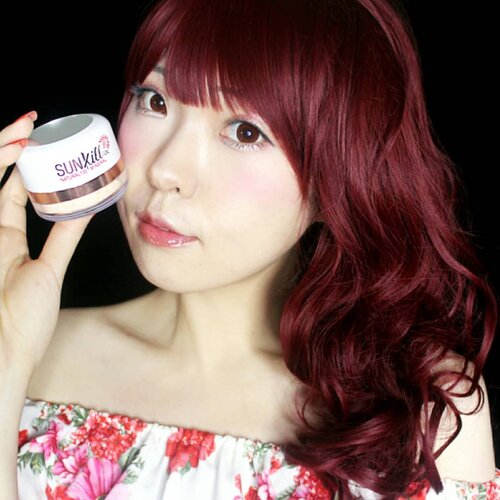 Sun Powder! The next K-Beauty product that i want to share with you, pretty..Sunscreen is a must! Before i go out, one thing i should never forget is : applying sunscreen before wearing makeup. I've realized if UV light effect will cause chronic skin damage like : sunburn, freckles, darkspot, wrinkles, also skin cancer. That's why, i need UV filters to protects my skin against all those skin problems, to protect my skin from the harmful effect of UV light..To be honest, sometimes i feel so lazy to put on a creamy sunscreen because its texture make my skin feel so sticky. And then i was so happy when Catrin sent me one products that i really need 😀 Sun Powder! .Catrin Natural 100 Mineral Sunkill RX, a weightless, sheer mineral sun powder that blurs and minimizes the appearance of lines and pores. Also containt SPF 46 PA+++ to protect my skin from UV light. .This is the first time i've tried this kind of product. Of course this is sounds interesting because i don't have to wear a sticky sunscreen again all over my face and body. I can apply this sun powder for face after makeup and body to protect my skin from UV rays. .If you want to buy this product, you can save USD -2.95 (USD 14.95 👉 12.00) using AIYUKI8's Exclusive Offers through :
https://hicharis.net/AIYUKI...@hicharis_official
@charis_celeb
#Charis
#CharisCeleb
#CatrinNatural100MineralSunkillRX
#SunkillRX
#CatrinSunkillRX
#sunpowder
#sunblock
#sunscreen
#KoreanBeauty
#KBeauty
#Korean
#KoreanMakeup
#BeautyBlogger
#BeautyVlogger
#clozetteid
#Makeup
#Cosmetics
#style
#Blogger
#Blog
#Beauty
#girls
#メイク 
#makeup
#style
#girl
#beauty
#kawaii
+ View more details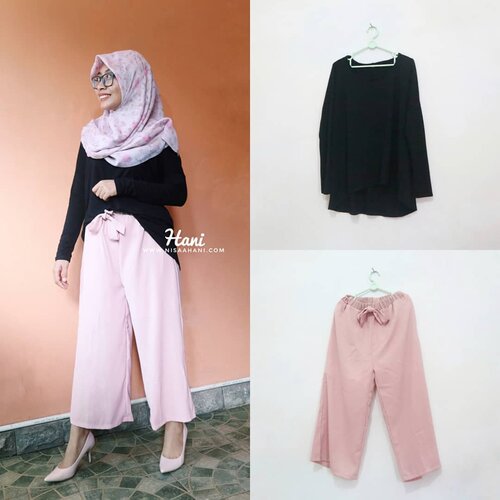 + View more details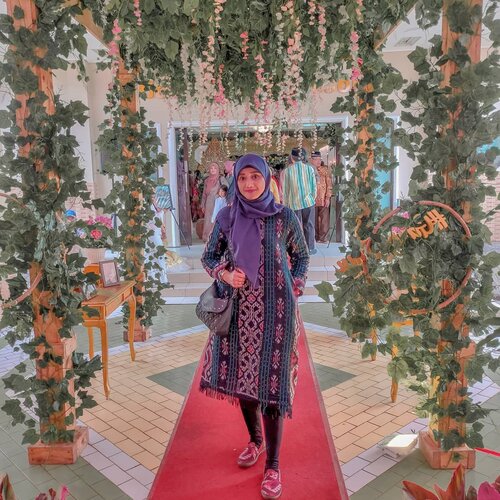 Kekondangan kali ini berbeda dengan biasanya karena para tamu undangan pake dresscode Batik / Baju Tradisional. Pas datang pernikahannya @rizwulandari_ dari pintu masuk sampai ke pelaminan memakai konsep adat jawa. Yang Paling happy adalah makanan di pondokannya banyak ada 10 macam ( zuppa sup,dimsum, somay, kambing guling,bakwan malang,es doger, aneka pasta, Korean BBQ, Soto, prasmanan, dan ada kopi janji jiwa ) ••Happy wedding yah Riz semoga menjadi keluarga samara dan selalu bahagia.aamiinYang Paling istimewa dipernikahannya dia ngadain giveway dengan hadiah voucher map 300 ribu untuk 3 pemenang dengan hastag
#gariztemu
semoga dapat hadiahnya lumayan buat beli baju 😂😊🤪
#2020
#adobelightroom
#tonekillers
#preset
#igotd
#FullSpeedFlagship
#DareToLeap
#clozetteid

+ View more details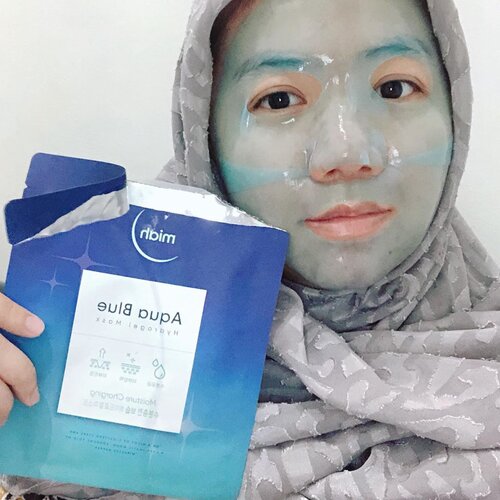 MIAH AQUA BLUE HYDROGEL MASK 💧 MOISTURE CHARGING @miah_ourtimetoshine ••••••Sheetmask's latest innovations in disposable masks. This hydrogel material is truly unique, because for the first time I used this type of hydrogel mask•••••••Hydrogel material that makes when used feels cold on the skin and fresh. The size is quite right in my face and feels very unique when used, the blue color makes me look like a fancy avatar 😆 •••••••This moisture charging series contains many good extracts of berries, Blueberries, Blackberry, Raspberries, Strawberry, Cranberries, and also Carob ❤ ••••••I use this mask 40 minutes and doesn't feel like it while I watch Korean drama 😆 after the mask is removed, I feel my skin instantly moist and well hydrated 😌 part that makes it hard to move on is when the mask is thrown into the trash because this mask is too cute and I can't bear to throw it away although in the end I threw it away 🤣 and this is the most unique sheet that I have ever tried and I was very impressed. •••••••Have you tried this type of mask? tell me•••••
#sheetmask
#hydrogelmask
#kbeauty
#skincare
#makeup
#selfie
#clozette
#clozetteid
#beautybloggerindonesia
#kbeautyblog
#kbeautybloggers
#idskincarecommunity
#abskincare
#abcommunity
#skincarecommunity
+ View more details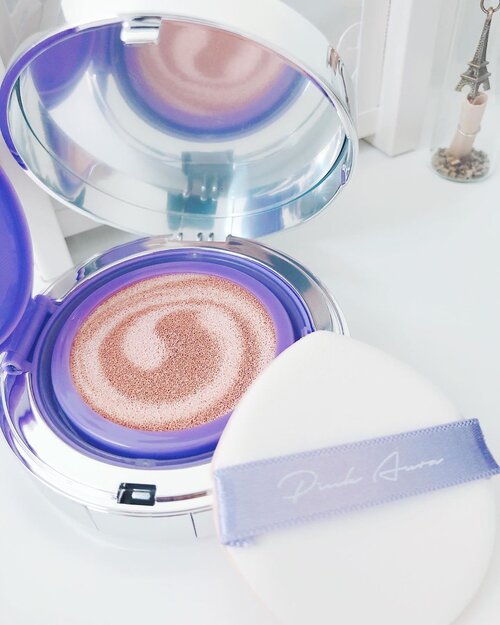 DPC PINK AURA AMPOULE CUSHION @dpc_korea_official ••••••Cushionnya halyu star 😍 cushion ini rahasia kulit mulus glowing paripurna aktris korea 😍 ••••••정말? 진짜요 aktris Lee yoo-ri @leeyuri007 , Park Min Young @rachel_mypark mereka pakai DPC Pink Aura Ampoule Cushion loh 😍••••••Kita tau kan , kalo korean makeup itu terkenal dengan no makeup makeup look and natural glowing. Untuk makeup goal seperti itu, selain kulit yang sehat dan penggunaan skincare yang tepat, cara aplikasi penggunaan makeup pun harus tepat. Saya pernah perkesempatan mengikuti workshop makeup class dengan MUA dari Korea, dan kita dibekali teknik aplikasi makeup ala korea sana.•••••••Saat memakai Cushion, mungkin banyak dari kita yang cara aplikasinya di geser usap, padahal yang benar adalah di tap tap ringan, dan itu mulai dari pipi, lanjut ke hidung, lalu ke bagian dagu dan bagian dahi. Dan ternyata memang beda hasil finishnya jika kitapakai teknik tap tap dan digeser usap seperti biasa, hasilnya jauh lebih natural like a second skin. Jika butuh coverage lebih, kalian bisa ulang kembali teknik diatas dan ga bakalan cakey 😍 •••••••DPC Pink Aura Ampoule Cushion ini produk multifungsi yang menggabungkan skincare dan makeup. Memberikan efek brightening, mengurangi kerutan dan sudah mengandung sun protector SPF 50 PA+++ •••••••Kemasannya cantik elegant warna ungu dan silver, yang bikin gemes adalah cushionnya like a marble, cushion pada umumnya biasanya hanya 1 warna saja, ini bentuknya lucu banget dan ketika di tap di wajah warnanya ngeblend banget dan langsung cocok di kulitku. Aku pakai shade 23 Pink Vanilla ini shadenya pas banget dikulitku , ga oxidized di kulitku, finishnya velvet glowing , coveragenya medium. Aku nyaman banget pakai cushion ini •••••••
+ View more details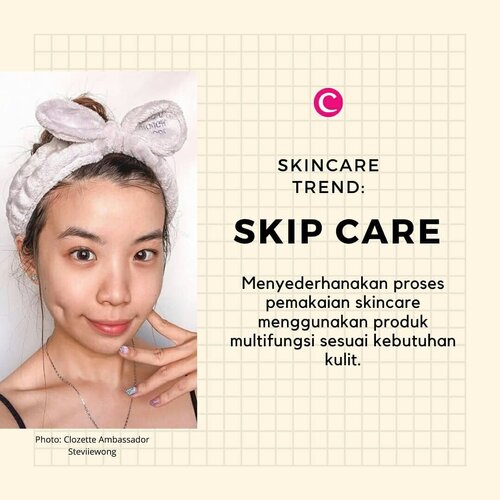 Sering mendengar istilah "skip care"? Untuk kamu yang enggak terlalu cocok dengan metode 10 step skincare routine, bisa coba tren skincare Korea yang satu ini. Jangan lupa swipe untuk lihat rekomendasi produknya, ya.​.​
#ClozetteID
#SkipCare
#KoreanSkincare

+ View more details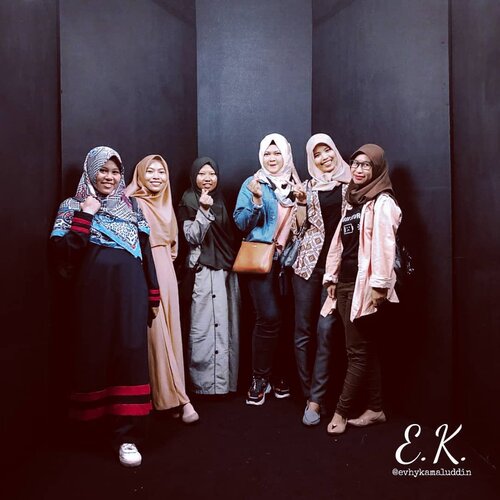 + View more details
loading ...
Back To Top