loading...
Search
3,496 RESULTS FOR LIGHT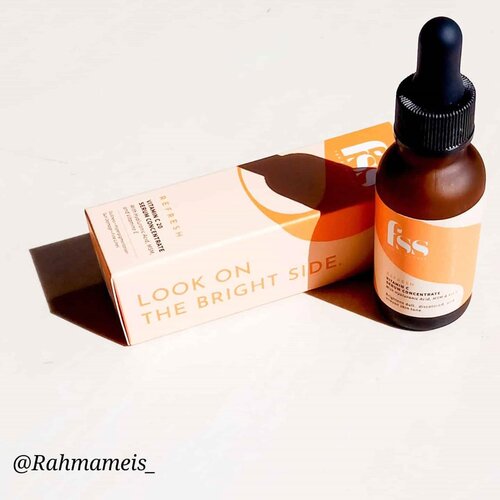 #reviews
FOR SKIN'S SAKE " Vitamin C 20 Serum Concentrate"..For Skin's Sake Vitamin C Serum is a serum that has the main function to brighten skin color thoroughly. Makes the skin supple, smooth and soft. Enriched with Hyaluronic Acid, MSM, and also Vitamin E. Has a formula that is lightweight and easy to absorb, and does not leave a greasy taste...🌻TEXTURE AND SCENT: In terms of texture, this serum is thick in texture and has a turbid white color. easily absorbed. I thought initially it would be very heavy in advance, but apparently not. It smells like medicine. But not too sharp...📦PACKAGING: In terms of packing this mask is stored in a small red bottle, not translucent like most serum containers, this makes the contents inside stay awake from direct sunlight. And if you want it can be better stored in the refrigerator...🌻HOW TO USE: I wear this in the morning after toner and essence, I use one drop for the morning before the activity. And don't forget to wear a sunscreen if you don't want to irritate your face. I don't wear this at night because I use retinol. It is not recommended to use it together with retinol. Because it will feel heavy on the face....🍁Review: After observing with 2 weeks of use, I get significant changes, even skin tone and blemishes stain slowly fade. There is no kind of reaction on my skin, because this serum does not contain alcohol and perfume at all so it is safe for all skin types, even sensitive skin can use it. Although in terms of texture this serum looks cloudy white but not at all heavy on the face. Very light if it must be overwritten with a moisturizer and sunscreen. Look at the ingredients they add vitamin E which is very good for adding skin moisture. I really like this serum vitamin C. Not heavy on the face and does not make the face become an oil refinery kill 😂😂...Non-greasyNo Animal TestingNo ParabenThere is no coloringNo Fragrance...🙌🏻Attention: The above review is based on my experience, and the results depend on each of your skin..How about you? Attracted to try it ???. .🌟 Rate: 5/5 🔖Buy at @sociolla
+ View more details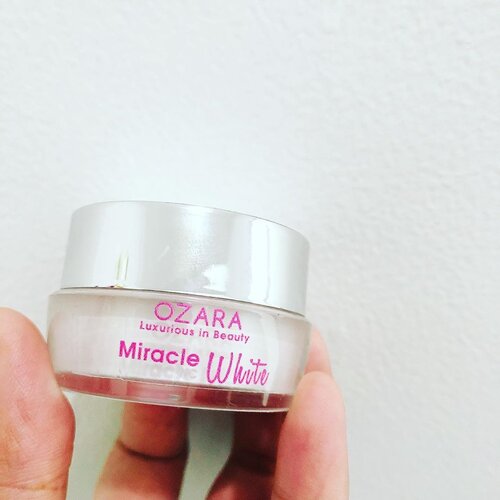 MIRACLE WHITE NC @ozara_skincare x @idskincarecommunity ••••••Tau dong ya, aku itu cukup pemilih dalam menggunakan night cream. Karena belum nemu sih night cream yang formulasi, tekstur yang enak buat dipakai. Yang lembabnya pas, ga lengket, ga oily , gak greasy ini beneran susah••••••Udah gitu kulit kita kan sering terpapar sinar UV, pakai makeup, kena polusi dan juga pola tidur yang berantakan 😭 cung deh yang sama kaya gini 🙋🏻‍♀️ ••••••Kalo aku, suka merasa dosa sama kulit dan diri sendiri, karena sering banget aku lalai atau nyepelein dan gampangin. Belom lagi kalo malesnya kumat, beneran itu skincare malem bisa super singkat 😭 padahal skincare malam itu yang memberikan efek nyata karena disaat kita istirahat, kulit kitapun meregenerasi secara alami. Nah apalagi kalo ditambah skincare yang tepat dan sesuai jenis kulit, kebayang dong kulit kita akan seneng banget dimanjain sama kita 🥰•••••Sejak merasakan manfaat dari night cream, loh kok ketagihan pake night cream 😍 apalagi Night Cream dari Ozara ini mengandung multi lightening agent yang bahan aktifnya Astaxanthine, Glutathione, dan Tranexamid Acid berfungsi mencerahkan wajah dna mengurnagi noda noda hitam di wajah dan bekas jerawat. ••••••Miracle White Night Cream ini texturnya light, kaya gel cream yang lumayan sedikit pekat namun cepet meresap di kulit. Ga lengket, ga gerah dan kulit instan semi matte ga oily sama sekali. Biasanya night cream pada umumnya akan heavy kan ha texturnya, ini light sih dan enak lembapnya pas, ringan 😍•••••••Ini kemasan MWNC ini ga teetasa loh udah mau abis aja hehe saking senengnya aku pakai 😆 ••••••Kamu pake night cream apa?
+ View more details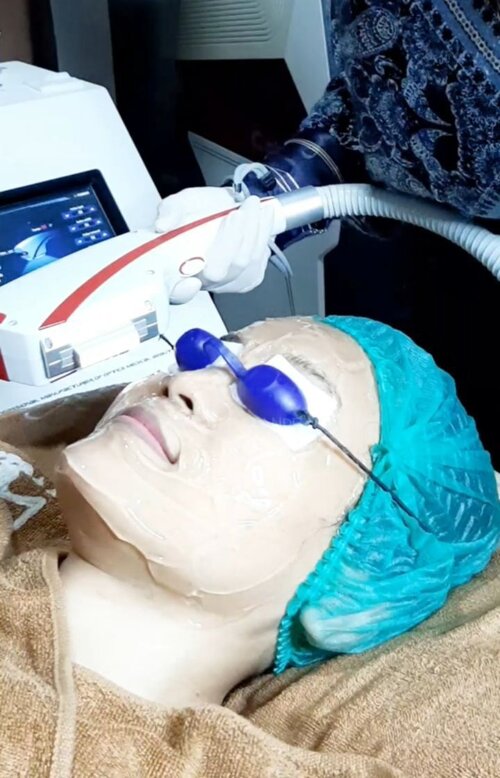 Perawatan kosmetik yang memanfaatkan intense pulsed light (IPL), terapi laser atau fotodinamik untuk mempercantik rupa kulit.Teknik dermatologi modern yang berlangsung selama satu jam. Kecepatan efek photorejuvenation tergantung pada reaksi dan seberapa serius masalah kulitnya.Kecantikan membuat banyak wanita percaya diri dan melakukan aktivitas dengan lebih optimal, kembalikan kecantikan kamu yang terkikis oleh waktu dan biarkan kecantikan kamu menjadi inspirasi.@oriskin_id@oriskin_kemang
#oriskinid
#oriskinkemang
#OriskinXClozetteIDReview
#ClozetteIDReview
#ClozetteID
+ View more details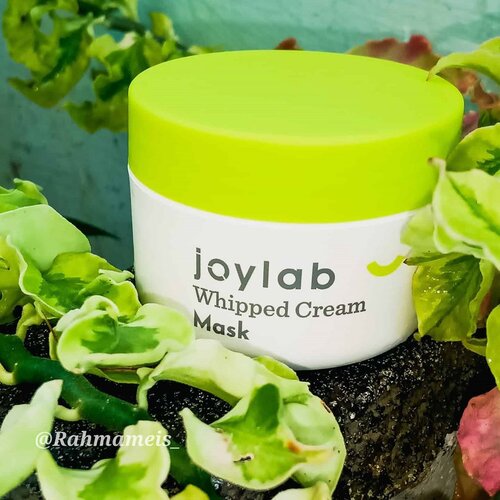 #reviews
JOYLAB "Whipped Cream Mask"....After using 2 to 4 times I can only review this mask. Cream with a mild formula that contains Marshmallow Root Extract and Vitamin C that can release your natural bright skin color. Formulated with Vitamin B3 which is useful to prevent mineral deficiencies while smoothing the texture of facial skin. A gentle and smooth formula for all types of facial skin...💦TEXTURE AND SCENT: In terms of texture, this mask has a creamy texture and is like a whipped shake to make a cake 😂 It smells like baby powder. Very soft, and the one I like the light pink mask 😍...📦 PACKAGING: In terms of packing this mask is stored in a small plastic container and cute 50 ml. Although in terms of small packets, but this mask turned out to be a lot and dense...🍁Review: I wear this mask in 2 weeks and I feel a good change, after wearing this mask the skin becomes smoother and radiant because it contains marshmallow Root extract which pushes the skin so it makes the skin glow. And with the addition of vit c and vit B3 to improve skin texture. This mask is very soft and suits all skin types...INGREDIENTS: Aqua (Water), Glycerin, Triglyceride caprilate / capric, Propanediol, Glyceryl stearate SE, Polysorbate 60, Sorbitan stearate, Titanium dioxide, Glyceryl stearate, PEG-100 stearate, Cetyl alcohol, Dimethicone, Phenoxyethanol, Sodium stearlacolymer, Sodium stoylacolymer Niacinamide, Perfume (Fragrant), 3-o-Ethyl ascorbic acid, Benzotriazolyl dodecyl p-cresol, Disodium EDTA, Xanthan gum, Silica, Althaea officinalis root extract, Potassium sorbate, Sodium benzoate, CI 17200 (Red 33), CI 42090 (CI 42090 (C) Blue 1)...Attention: The above review is based on my experience, and the results depend on each of your skin.. How about you? Attracted to try it ???...🌟 Rate: 4/5...*Gifted*
+ View more details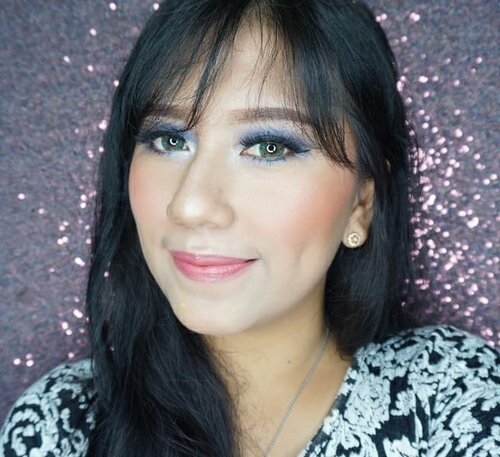 + View more details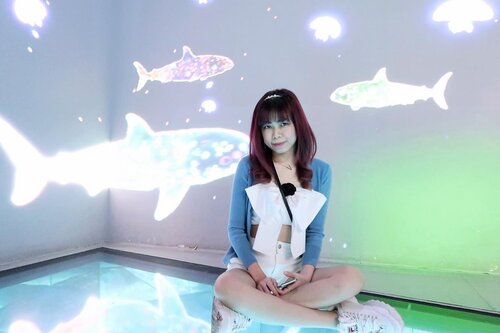 + View more details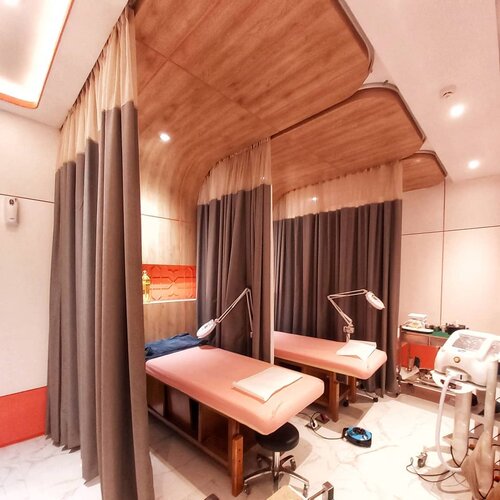 Mau treatment diklink kece? Mampir ke @nouriabeauty ajah 💕 kliniknya super cewek banget dengan nuansa peach pastel yang aduhai pengen numpang foto truss 🤣
.
Sedikit tentang Nouria Beauty Clinic, mereka ini klinik khusus wanita muslimah, semua alat dan produk yang dipakai saat treatment Alhamdulilah Steril dan Halal. Banyak spot instagramable juga, salah satunya musola cantik, bikin betah pokoknya. Mereka jg nyiapin ruang tunggu khusus dengan pintu, jd kalau kamu dianterin pacar boleh kok disuruh duduk sini 😁
.
Kmarin aku cobain salah satu treatment mereka, IPL Light Glowing, sesuai namanya, treatment ini berfungsi untuk mencerahkan kulit, memperbaiki tekstur, dan meransang pembentukan kolagen. Menggunakan gelombang cahaya mikro yang mampu masuk menembus ke lapisan dermis sehingga lebih efektif.
.
Kamu mau cobain juga? Nih aku kasih diskon 20% plus free konsultasi dengan dokter, pakai kode 𝙉𝙊𝙐𝙍𝙄𝘼𝙭𝙅𝙅 💕
.
.
#beauty
#blogger
#beautyblogger
#clozetteid
#nouriabeautysolution
#nouriaclinic
#nouriaproduct
#cantikcerahbercahaya
#nouria
#klinikkulitmuslimahbekasi
#skinclinicformuslimah
#skincareformuslimah
#allyoungmuslimasquad

+ View more details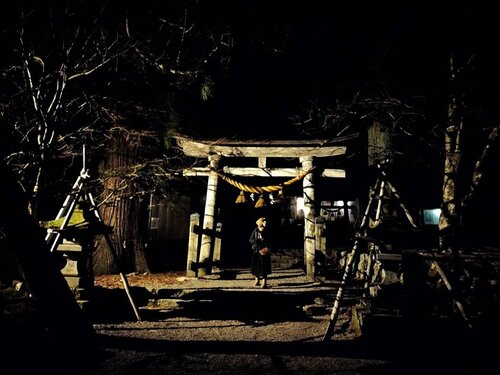 #shirakawagowinterlightup
trip .. .
.
.
Sejak tugas di Ngada 2016 Lalu, jadi sering explore tentang desa adat di negara lain .. Dan ketemulah Shirakawa-go ini ... .
.
.
Awal 2017 dibisikin tentang Shirakawa-go Winter Light-Up festival, langsung mupeng 🤣 ok, pengen ke Sana pas snowy. Tapi .. tahun ini winter di Japan memang lebih warm dari biasanya, jadilah kami ketemu -1 dinginnya tapi saljunya udah cair.. well, enjoy the show aja ya .. tahun depan, semoga lebih beruntung 🥰
.
.
.
Enggak Bisa ke deck Atas untuk melihat desa dari kejauhan Karena antrian bus panjang daaann .. udah gak kuat jalan 🤣🤣
.
.
.
Senang Bisa sampai di kampung ini for real .. Semoga kampung-kampung Adat yang masih melestarikan budaya traditional seperti ini Bisa Makin berkembang di negara Indonesia! Secara dari sabang sampai merauke kan buanyaaakkk banget culture-nya .. 🥰🥰 aamiin
.
.
.
Gimana Cara ke sini? Nanti dijelasin di postingan lain ya ..
#clozetteid
#lifestyle
#Shirakawagowinter
#winterlightup
#shirakawago
#shirakawagovillage
#justtravel
#sofiadewitraveldiary
#traveltojapan
#explorejapan
#wintertravel
#traveler
#travelblog

+ View more details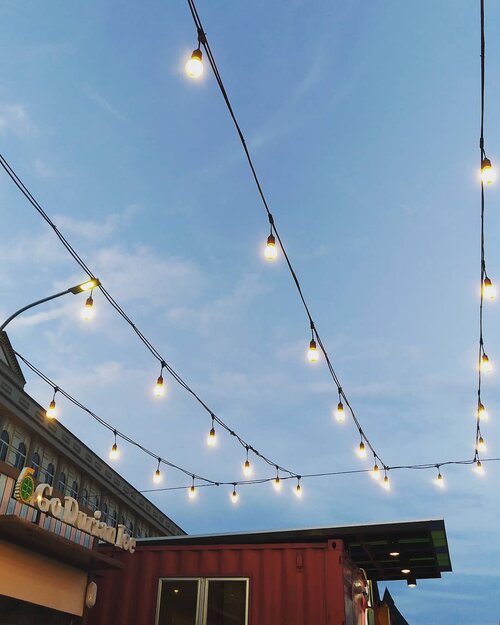 + View more details
loading ...
Back To Top