loading...
Search
3,519 RESULTS FOR LIGHTS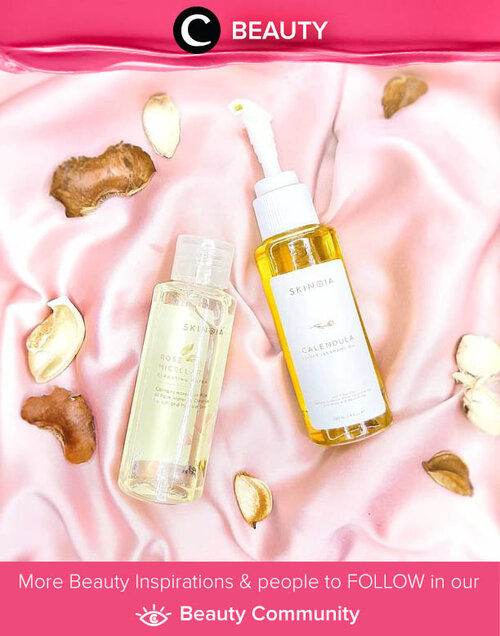 Brand lokal Skinoia punya dua cleanser yang bisa jadi pilihan untukmu, Clozetters; Calendula Light Cleansing Oil dengan fungsi deep cleanse untuk bold makeup sekalipun, dan Rose Micellar Cleansing Water yang mengandung 90% rose water untuk menyegarkan dan membersihkan wajah sehari-hari. Image shared by Clozetter @kamuskinblog. Simak Beauty Update ala clozetters lainnya hari ini di Beauty Community. Yuk, share produk favorit dan makeup look kamu bersama Clozette.

+ View more details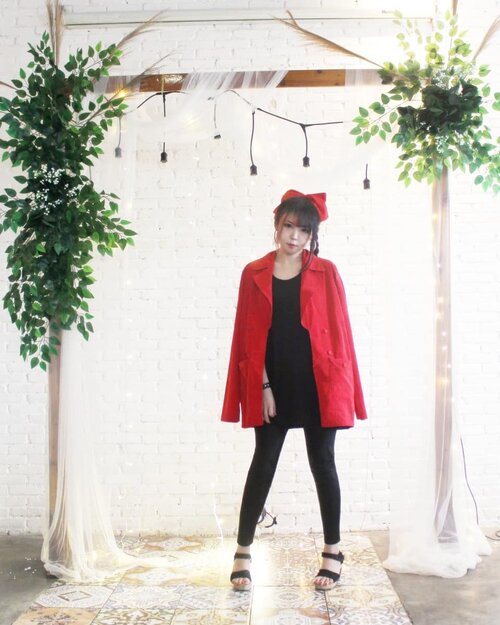 For me, Valentine is not about a lover or romantic candle light dinner. But Valentine is about to share love and passion and give an inspiration to the world. That's the meaning of Valentine in my version...I was so happy, gathered together with my girls and sharing about self-love in @selflovepr_id ❤ we are very passionate to share about how important self-love is. Loving yourself is the key to happiness, you cannot truly love each other until you know how to love yourself...Such a heart warming session, to uplifting and encourage each other in Valentine Day. Thankyou @selflovepr_id , you got my full support, and i'm very passionate to share about how important self-love is!..
#girls
#valentine
#selflove
#love
#passion
#encourage
#inspiration
#inspire
#beauty
#clozetteid
#blogger
#beautyblogger
+ View more details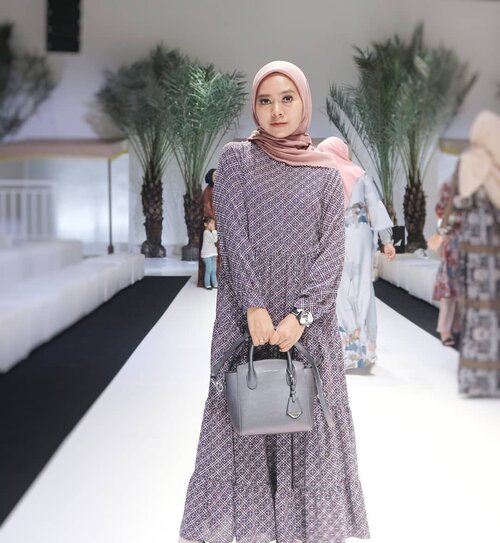 Pertama kali kenal @heaven_lights dikenalin sm teteh2 aku @mayaibuabyabujavier @ishmapr pas aku masih newbie pakai hijab. Katanya ada hijab yg lg happening nih, sekali upload, ribuan piece lsg abis dalam waktu 10 menit dan kebetulan owner nya adalah temen mereka. Karna masih awam masalah perhijaban, aku sampe bingung kenapa sih sampe segitu lakunya.. akhirnya aku di saranin buat beli daily2 hijabnya yg pertama kali aku beli yaitu voal segi empat, dengan berbagai warna.. pas aku pake, emang bener beda loh bahannya, buat aku yg newbie saat itu, pakai hijab jd mudah karna bahannya gampang di bentuk tidak cepat lecek dan yg aku suka warna2 nya yg cocok sm warna kulit aku jd bikin muka makin bersinar🤣🤣🤣 lebay ya? Tapi emang bener loh, hijab itu gak sembarangan tapi cocok2an kaya kita pake skincare.. klo udh nyaman, biarpun belinya butuh effort ya pasti akan dibeliii..nah sejak saat itulah aku mulai jd pecinta @heaven_lights..pas kemarin dapet invitation HL ANNUAL SHOW 2020, aku excited bangeettt.. aku penasaran sama apa yg akan dibuat lagi sm HL, dan bener loohhh pas dateng ke acaranya aku amaze bangett.. mereka ga main2 untuk buat acara ini, dan amat sangat niat..mulai dari design2 terbarunya yg bikin aku pengen punya semuaaaa.. konsep acaranya yg sangat detail, video2 nya kereeennnnnn banget! sampe ngedatangin banyak pohon kurma di stage😄belum lagi tiba2 muncul ROSSA yg nyanyiin lagu ayat2 cinta buat para kami pecinta HL yg ada disitu terharu.. terharu karna ternyata fashion show yg keren itu ga harus fashion show nya designer ternama. Bahkan clothing line yg memulai usaha dari instagram ini akhirnya bisa berhasil berada di titik ini. Sekali lagi congrats Teh @Jihan_ & Teh @emanazmah .. you deserve it! Btw kalo ditanya koleksi mana yg aku suka? suka semuaaahhhhh..siap2 uang gaji jebooolll🤣..OOTD aku :hijab : Khasmir voal by @heaven_lightsDress : Diva Midi Dress by @heaven_lights..
#HLAnnualshow2020
#Heavenlights
#hijabers
#hijab
#OOTD
#clozetteid

+ View more details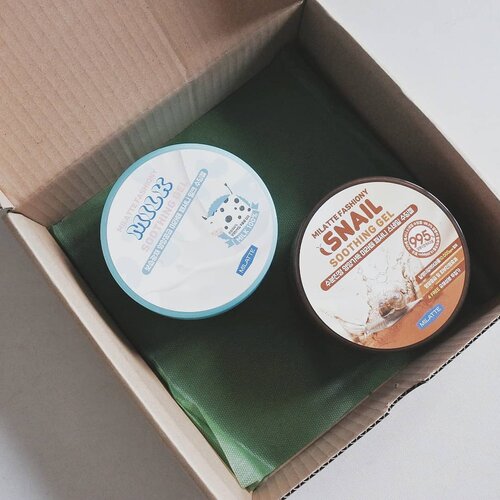 The soothing gel hype isn't over! Beside the infamous Aloe Vera Soothing Gel, @sunhyang_cos Milatte Fashiony has another variant such as Tomato, Snail, and Milk Soothing Gel.
I've tried the Milk & Snail one. Here's my quick review on them ⭐ • Packaging • They comes with a big, bulky 300gr jar packaging, enough for 3 to 4 months usage. Include a plastic separator inside but no applicator such as spatula. You can depot the inside on smaller jar for traveling. • Texture • I could say it's a gel type, but the consistency is not watery like another soothing gel. It sits perfectly on your skin and easy to spread. Swipe to see the details on the texture. • Fragrance • Not really my cup of tea. The Milk Soothing Gel smells like yoghurt, but it's pretty artificial. The smell of the Snail Soothing Gel is rather subtle. • Aftermath • After application, my skin feels a little bit tacky. The sensation disappear after a couple of minutes. There is no cooling sensation, but they could work better if stored on refrigerator before. I love using them on my body and as a hair mask rather than applied them directly to my face.
If you are looking for light moisturizer, Milatte Fashiony Soothing Gels is perfect for you. Buy them on my Charis Shop here
https://hicharis.net/annisapertiwi/JNm
😊
#milatte
#fashiony
#soothinggel
#CHARIS
#hicharis
@hicharis_official @charis_celeb
#charisceleb
#vsco
#clozetteid
#skincarereview
#skincareenthusiast
#skincarejunkie
#beautyblogger
#beautybloggerindonesia
#kbeauty
#kbeautyenthusiast

+ View more details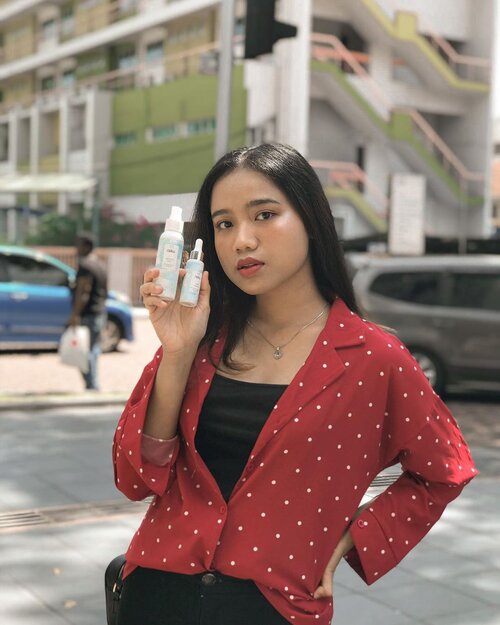 Hai semuanya, produk baru @raikubeauty enggak berhenti sampai di eye serum aja!
⠀⠀
Selama beberapa minggu ini, aku udah coba dua produk baru lain dari Raiku, yaitu Raiku Hydrating Mist dan Raiku Water Essence. ⠀⠀
Berikut review aku mengenai kedua produk ini;
⠀⠀
Face Mist: jujur pas pertama kali pake, kerasa banget ekstra moisture-nya. Soalnya agak lengket, tapi justru rsa lengket ini bagus banget lho buat dipake sebagai primer ataupun setting spray makeup. Soalnya makeup jadi longlast nempel lama, ga geser, dan buat kulit lembab. Aku suka pake ini skrng buat set makeup heheh. Ohiya spraynya stlh bbrp lama aku pake, kerasa agak besar-besar, tp pas nempel kulit ga jadi butir2an air. Langsung nempel halus gitu.
⠀⠀
Water Essence: pakai botol kaca yg kecil dan ramping, aplikatornya jga pake pipet. Nah tekstur si essencenya sendiri light tapi ada sensasi licin dari gliserin. Aku suka banget ini karena bikin lembab kulit tanpa lengket, rasa lembapnya juga awet dan aman-aman aja sama skincare aku yg lain. ⠀⠀
#raiku
#raikufacemist
#raikuwateressence
#ClozetteID
#beauty
#skincare
#makeup
#beautybloggerindonesia
#indobeautysquad
#beautybloggerceriaid
#beautiesquad
#indobeautygram
#beautyblogger
#ipreview
via @preview.app @onie_callista
+ View more details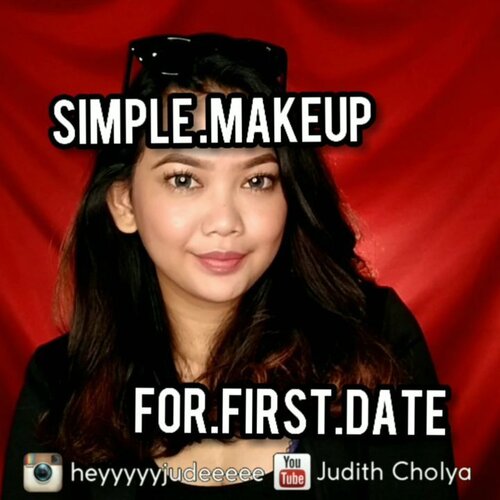 "meet up yuk, tp dandan nya simple aja gausah menor2"
.
.
Zuzur gue gapaham dandan menor tuh gimana.. Karena menurut gue semua makeup gue itu simple gaada yg menor wakaka.. But honestly speaking akhir2 ini aku emang males makeup yg aneh2 sih, I don't even have time buat tuang2 primer, blending2 contour, nunggu setting spray kering, jadi ya most of my makeup look these days ya emang se simple ini 😂 let me break down for u guys:
.
1. Base nya pake @mineralbotanica Air Cushion Foundation - Light
2. Trus di set pake @mineralbotanica Two Way Cake Foundation - Natural
3. Trus aku pake palette nya @mineralbotanica, isinya sebenernya ada highlight, contour, & blush, tp aku cuma pake blush nya doang wkwk se mager itu
4. Lipstick pake @mineralbotanica Vivid Matte Lipstick - Bluebell
5. Udh gitu tinggal pake alis & mascara. Sorry2 aja nih se simple apapun makeup, alis tuh wajib yak wkwk. Trus bulu mata itu senjata gue untuk memikat lelaki (?) Jadi jangan suruh gue untuk skip mascara wakaka
6. Oh iya senjata gue selain bulu mata & hot body (ciegitu), adalah wangi! As you already know, gue kalo pake parfum tuh kayak mandi karena gue mau make sure gue tuh ga bau ketek wkwk, jadi gue meninggalkan kesan pas ketemu cowo, kalo bisa malah wangi gue bikin doi terngiang2, caelah. Jadi disini gue semprot @mineralbotanica Fragrance Mist yg Citrus biar suegerrr
.
.
Well, how was your valentine's day guys? Malmingan kemana nih? Kalo aku sih
#teamkencandimall
, karena anak jakarta paling gampang ya ketemuan di mall, wkwk dimana lagi? .
.
.
.
.
📷 Kameranya Vivo V9
💡 Lightingnya Latour Ringlight
💸Backdropnya beli di @pixmixstore
💻 Editnya di Filmora
📱 Editnya di Quik
📱 Editnya di Inshot
🎶Musicnya Potret - Bagaikan Langit
.
.
.
.
#indobeautysquad
#Bloggirlsid
#BeautygoersID
#Beautiesquad
#Clozetteid
#Beforeafter
#bvloggerid
#muajakarta
#makeuptutorial
#tutorialmakeup
#ivgbeauty
#makeupjunkie
#viral
#viralvideo
#mineralbotanica
#micabeautysquad
#micabeautysquadbatch2
#dreamlovelookmica
#lovebruary
#valentine
#valentines
#valentinesday
#valentinemakeup
#firstdate

+ View more details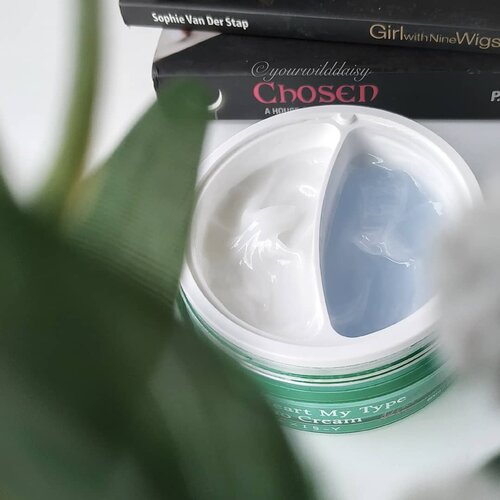 Have a nice weekend everyone ❤ how was your Valentine's day? Yesterday I only spent my time at home, no chocolate no flowers, how sad 😂 but no, I'm not sad!
.
Today I'd love to review a products that have become my favorite lately. Have you ever imagined 2 types of cream in 1 jar? it's Axis-Y Cera-Heart My Type Duo Cream. Consists of 2 types of cream for dry and oily skin areas, sounds very good for those who have combination skin right?
.
🌿 Heartleaf T-Zone Cream
This cream is formulated for oily skin areas. Contains heartleaf which hydrates oily skin. The cream color is bluish and has a gel texture, lightweight and easy to absorb. The smell is quite refreshing and soothing.
.
🌿 Ceramide U-Zone Cream
This cream is formulated for dry skin areas. Contains ceramide that nourishes dry skin. The texture of the cream is thicker than T-cream, has milky white color. Feels rich and very moisturizing.
.
Even though the name is T & U - Zone cream it doesn't mean you have to use it for T or U zone, it can be used as needed. Many people have T-zones are more oily and U-zones are drier, but in my case it's the opposite. I have drier T-zone sometimes even appears dry patches, while my U-zone is oily. So, I use U-Zone cream for my T-zone and T-Zone cream for U-zone.
.
After using it for a month I can say that this is the best cream for my combination skin! The U-Zone cream is able to deal with dry patches on my nose and chin area. While the T-Zone cream even thought has a light texture but is able to provide good hydration for my oily skin area.
.
If you have combination skin, you must try this cream!
.
.
.
Where to buy? @beautyglowing
.
.
#axisy
#axisyindonesia
#moisturizer
#combinationskin
#kbeauty
#koreanbeauty
#kskincare
#koreanskincare
#clozetteID
#bloggirlsid
#kbbvmember
#beauty
#beautyblogger
#beautyreview
#beautycommunity
#skincare
#skincarereview
#skincarecommunity
#skincareroutine
#skincarediary
#skincarelover
#glowingskin
#glowskin
#acneproneskin
#antiacne
#acne
#sensitiveskin
#acnetreatment

+ View more details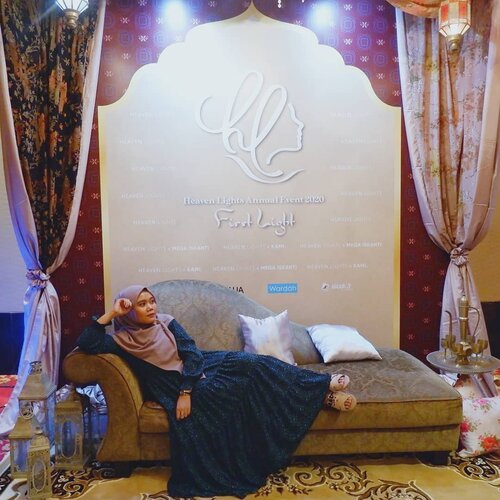 + View more details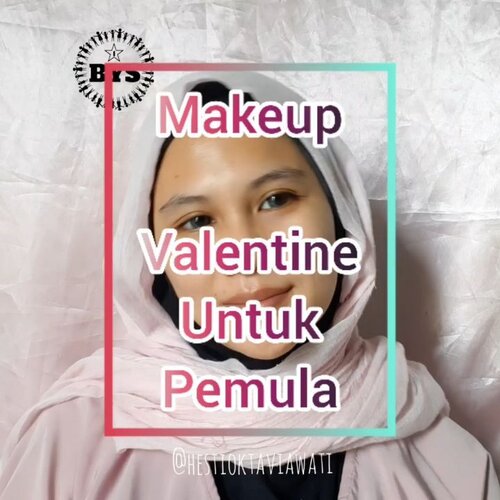 Hiii beauty ini adalah collabrations ku yang ke 5 dengan @beautyesquad , tema kali ini adalah *VALENTINE COLLABRATIONS* . happy valentine's day semua 💌💌 @beautyesquad lagi open member hanya untuk 5 orang saja ,yuk ikutinnn caranya cek highlight official accountnya di 💎 PRODUCT DETAILS :
▪@pac studio coverage hydrating primer
▪@getthelookid Infallible full wear concealer shade natural rose
▪@o.two.o concealer
▪@silkygirl insta glam brow cream shade 02 dark brown
▪@missha 4D mascara shade black
▪@mokomoko my precious contour
▪@mineralbotanica natural glow light feeling flawless coverage vitamin E clearer looking skin original loose foundation
▪ @Makeover Riche Glow face highlighter
▪ @Focallure bright lux eyeshadow pallete ▪@getthelookid rouge signature shade I Achive ( sebagai blush )
▪@getthelookid rouge signature shade I21 I Choose
▪@looke Holy lip polish luna
#beautyesquad1
#valentinesmakeup
#valentinesdaymakeup
#homakeupstory
#makeuptutorial
#tutorialmakeupnatural
#beautybloggerindonesia
#tutorialmakeup
#makeupglowing
#makeupflawless
#makeupchallenge
#makeupideas
#makeuptime
#makeup
#lfl
#fff
#clozetteid
🎶 Arizona Zervas - Roxanne
📷 Samsung A50
Editing : InShot

+ View more details
loading ...
Back To Top