loading...
Search
16,647 RESULTS FOR LIKES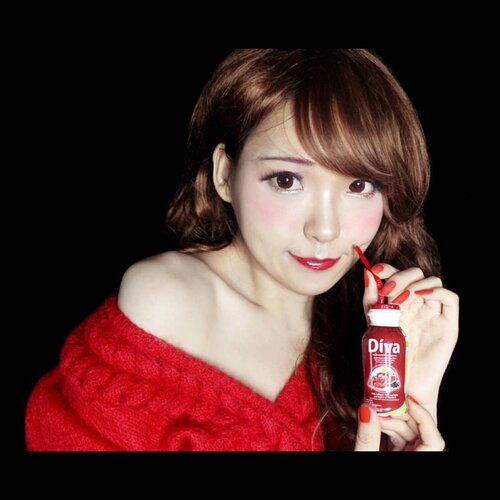 Sebagai seorang yg sangat aktif & produktif baik di depan juga belakang layar. Di berbagai bidang profesi yg menuntut Yuki utk selalu tampil maksimal, tentunya menjaga kesehatan dan elastisitas kulit merupakan suatu kewajiban. .
Kulit yg sehat akn terlihat glowing alami dan flawless, itu juga akan memengaruhi hasil akhir makeup. Sebagus apapun kualitas makeup yang dipakai, tidak akan maksimal bila kulit tidak sehat, yang ditandai : kulit terasa kering, kasar, tertarik, beruntusan, jerawat, dan lain sebagainya, tidak terjaga elatisitasnya.
.
Kalbe mengeluarkan Diva Beauty, minuman yg mengandung Kolagen, antioksidan dan juga vitamin E. Semuanya merupakan bahan-bahan yang sangat dibutuhkan kulit untuk menjaga elastisitasnya.
.
Semakin bertambahnya usia, produksi kemampuan tubuh utk memproduksi kolagen akan berkurang sehingga menimbulkan tanda-tanda penuaan, seperti kerutan. .
Kandungan 3 bahan utama berupa dalam @divabeauty kolagen (menjaga kekencangan, kekenyalan, dan kelembaban kulit), antioksidan (terdiri dari pomegranate, acai, acerola, dan grape seed untuk melindungi kulit dari radikal bebas serta mencegah munculnya noda hitam pada kulit akibat paparan sinar UV), vitamin E (membantu mempercepat pertumbuhan sel baru), yang mana semuanya sangat baik bagi kulit. Dengan minum rutin 2 botol setiap harinya selama 2 minggu.
Diva Beauty Drink membantu mencukupi kebutuhan kolagen agar kulit tetap terjaga elasitasnya. Meregenerasi sel kulit, dan menjaga kelembaban kulit. Hanya 40Kcal per sajian sehingga tidak menyebabkan kegemukan.
.
The full review video will be airing tomorrow!
Kamu bisa mendapatkan Diva Beauty Drink di berbagai e-commerce (Shopee, Kalbe Store, TokopediA, JD.ID, Lazada) - Offline store (Indomart, Watsons, Superindo, Carrefour, etc.) dan dapatkan voucher diskon 30% utk pembelian Rp 150.000 di Kalbe Store .
@clozetteid
#GlowLikeDiva
#DivaBeautyDrink
#BBIxDivaBeauty
#DivaBeautyXClozetteIDReview
#ClozetteID
#ClozetteIDReview
#skincare
#collagen
#antioxidant
#beauty
#glowingskin
#beautiful
#makeup
#makeupbold
#healthyskin
#IndonesianBlogger
#Blogger
#BeautyVlogger
#BeautyVlogger
#BeautyInfluencer
#asianmakeup
#BeautyBloggerIndonesia
#BeautyVlogger
+ View more details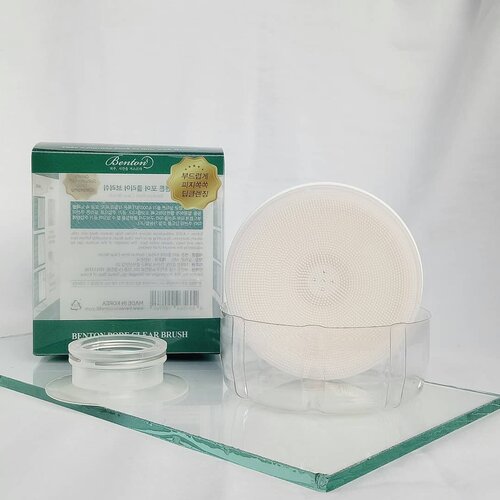 Benton Pore Clear Brush is a quick-drying antibacterial silicone brush which designed to improve the difficulties of drying and storing for old brushes. Have 0.4mm thick of 4,000 micro silicone bristles remove wastes and sebum inside pores effectively. 🌸
- 0.4mm micro silicone bristles make every pore to be deep cleansed by moving flexibly. - Cleansed thoroughly which is much meticulous than using hands, and it helps to improve skin texture. - The softness cushion feeling of brush gives comfortable feeling without giving any irritations to skin. 🌸 Packed with a plastic container that is equipped with a brush holder so that it can be stored in the bathroom safely. The packaging and shape of the brush looks elegant. 🌸 How to use it is quite unique, because we have to pump first so that the brush expands. In my opinion this is too wide in diameter, because it's a little hard to reach the edge of the nose. 🌸 I'm a little confused about the treatment of this brush so that it lasts and remains hygienic, but it is a brush which overcame the difficulties of drying and storing for old brushes, and it is safe to use with quick drying after simple washing with water.
It can be dried and stored at the same time by attaching to the holder. 🌸 I have dry skin type and have whiteheads and blackheads pretty much on the nose. I use this brush every time I wash my face at night after wearing makeup and activities all day. I really like the soft brush texture. I wear this once every 2 days, because if I use it every day my nose will get drier and there will be peeling skin. After washing my face using this product, my face feels clean even though I don't use first cleansing. I also feel the blackheads on my nose decrease.
Have you tried this product? let's share your opinion about this product.
#benton
#bentoncosmetics
#bentonporecleanbrush
#beautiesquad
#lianaekacom
#idskincarecommunity
#skincarecommunity
#skincare
#skincarelover
#skincarejunkie
#lokalskincare
#skincarelokal
#indonesiabeautyblogger
#beautybloggerindo
#clozetteid
+ View more details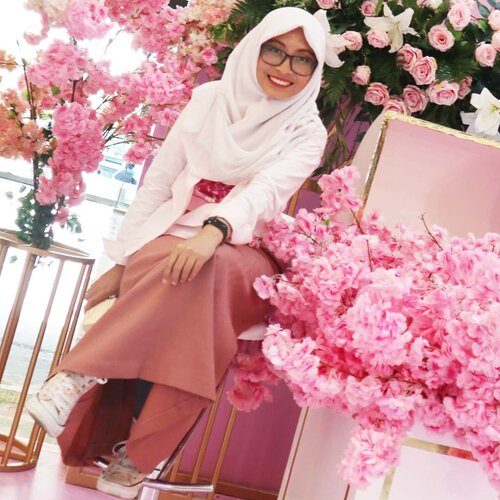 + View more details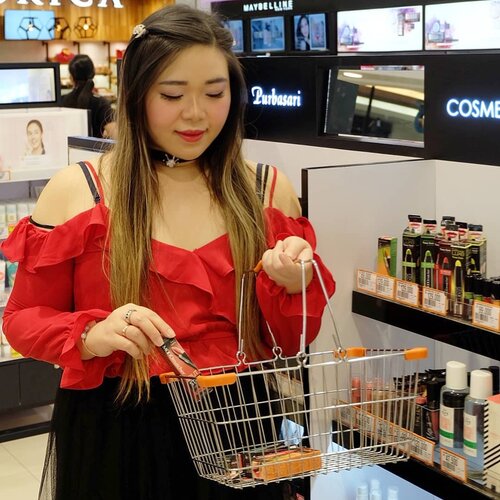 + View more details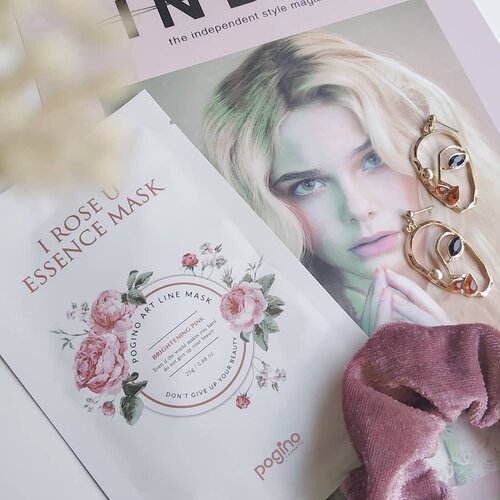 Today I started my 7 days mask challenge for brightening. So, I will use 7 masks for 7 days that has brightening functions from various brands. And to begin with, on day 1 I choose to use @pogino_korea I Rose U Brightening Pink Essence Mask, I got this mask from @skencos
.
I have never heard this brand before, but from the beginning I was very interested with the beautiful packaging, looks shabby chic.
.
This mask contains Niacinamide & Pearl extract as brightening properties. It also contains Rose Water which functions as a hydrating.
.
The sheet was made of natural vegetable materials, very thin helping the skin to breathe relaxingly while using the mask. Has a great adhesion that helps to evenly distribute the essence to the skin without being lifted up.
.
It has clear slightly viscous essence and nice fresh rose scent. I really love the scent, so relaxing.
.
I had this mask for 20min, there's no soothing sensation during using it. When I took the sheet off, the essence absorbed felt a little bit sticky & greasy, and I didn't notice the brightening effect, I just saw my face looks supple and well hydrated. I think it works like a regular hydrating mask, but honestly the sheet material and the scent are the plus points of this mask.
.
.
#pogino
#poginocosmetic
#rose
#pink
#rosemask
#maskchallange
#kbeauty
#koreanbeauty
#kskincare
#koreanskincare
#koreanmask
#koreansheetmask
#clozetteID
#bloggirlsid
#kbbvmember
#beauty
#beautyblogger
#beautyreview
#beautycommunity
#skincare
#skincarereview
#skincarecommunity
#skincareroutine
#skincarediary
#skincarelover

+ View more details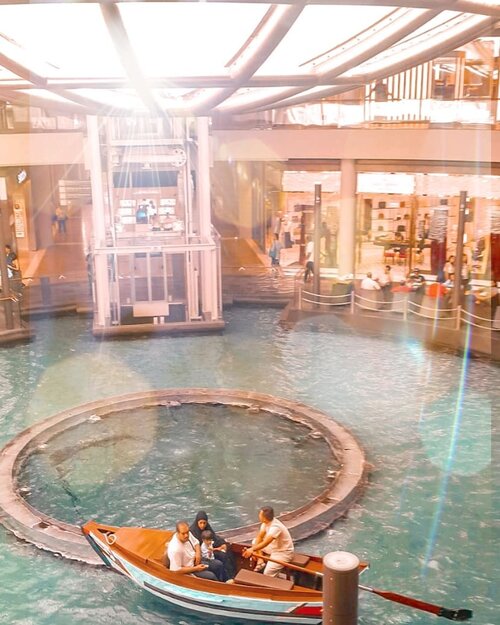 + View more details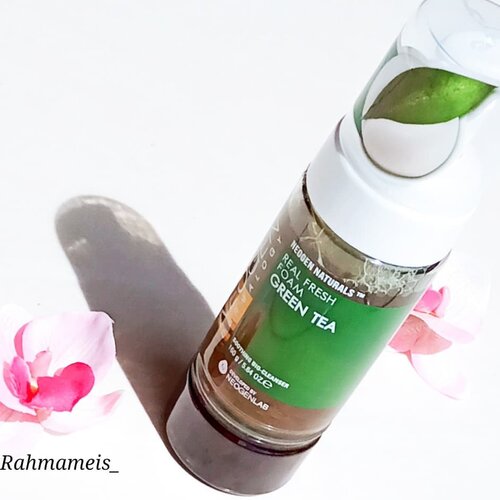 #reviews
🌱NEOGEN "Green Tea Real Fresh Foam Cleanser"🌱
.
.
.
This unique foam cleanser should be tried for oily, combination or acne-prone skin. The starting ingredient in this cleanser is fermented green tea extract, which brightens, soothes and moisturizes the skin. This gentle foam effectively removes impurities such as sweat and dirt from the skin without removing your skin's natural oils. Light and moisturizing, this is a water-based cleanser that is perfect for use in your double cleaning routine. The pH of this product is 8.
.
.
. 🌱TEXTURE AND SCENT: In terms of texture I was surprised when I first started using it, because from the outside the bottle appeared to be liquid and there were extra greentea leaves under the bottle. Really interesting. And when pumped to freeze its contents comes out a very soft white foam. 😂😂 Waow
Daro in terms of fragrance such as the fragrance of tea leaves that have spent the night, fresh. I like 😍
.
.
.
🌱PACKINGAN: In terms of packing this mask is stored in a 160 ml plastic bottle which I think is big for a facewash. But it is not travel friendly because it requires quite a lot of space to be taken away
.
.
. 🌱 HOW TO USE:
I used to use fresh foam at this time washing my face, morning and night. Or as the second stage of the double cleansing routine, after the oil cleanser. I use 1 to 2 pumps per face wash
.
.
.
🍁Review: After I use this facial cleanser for several weeks. Neogen Real fresh foam greentea does not make the skin feel traction after wearing this because it is with soft foam. And what I like about this facial cleanser is that it doesn't contain any alcohol, so it's safe for all skin types, especially sensitive skin. Because it contains a natural mixture of cranberries, green tea, fermented rice, and blueberry extract which helps moisturize and brighten the skin.
After washing my face, it's clean and soft 😍 makes my zits dry quickly. Looks like I love this foam
.
.
.
.
🖍️ Attention: The above review is based on my experience, and the results depend on each of your skin
.
.
.
How about you? Attracted to
try it ???
.
.
.
🌟 Rate: 4.5 / 5
.
.
.
🔖🔖🔖 Buy at @altheakorea
+ View more details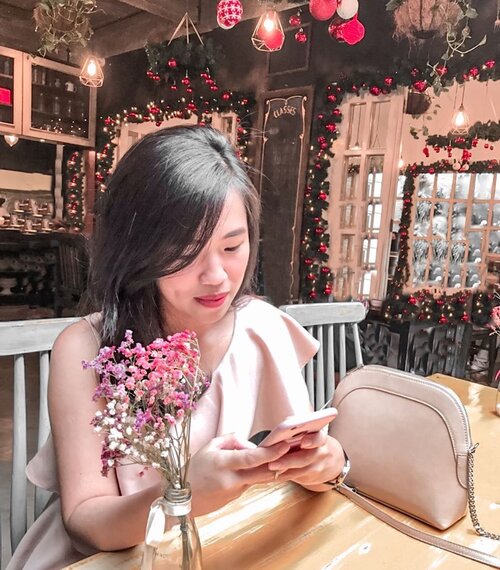 + View more details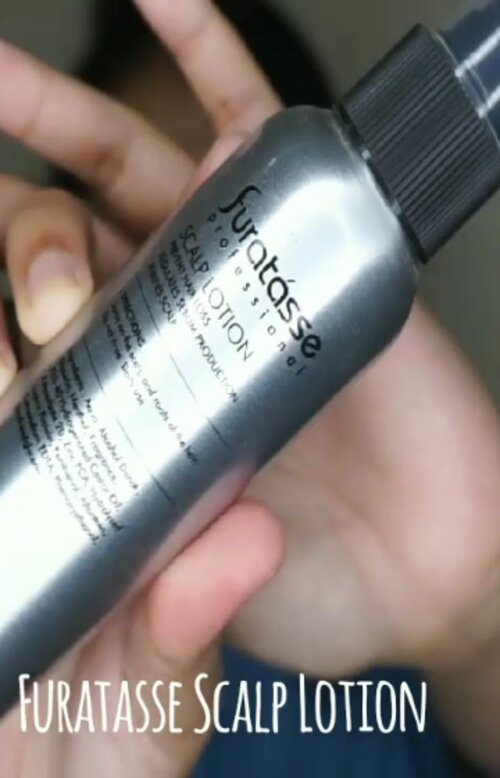 + View more details
loading ...
Back To Top