loading...
Search
80 RESULTS FOR LIKEY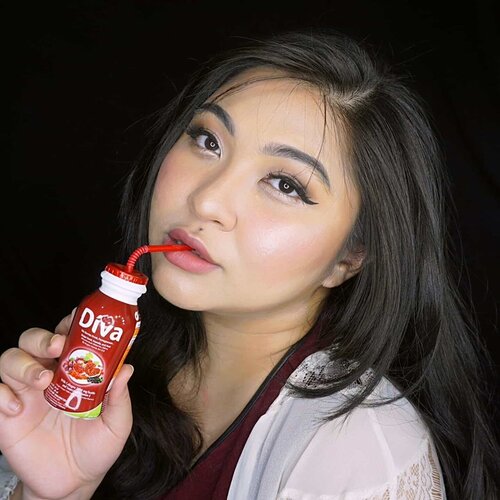 + View more details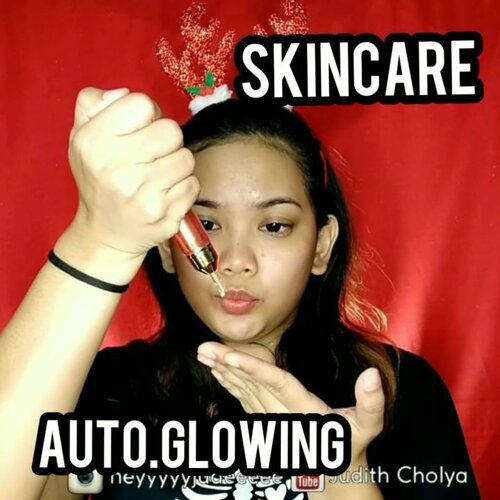 Kalo hati udah ga kering lagi, tentu saja kulit juga jangan kering mulu dong, harus dirawat agar senantiasa glowing & cerah ahaha..Aku lg demen banget pake rangkaian skincare dari Lanore karena Lanore ini whitening & anti aging specialist. Aku pake 3 produk dari Lanore, aku jelasin satu persatu ya..💀 Lanore Intelgold SerumIni yg paling unik sih parah. Packagingnya tube tinggi langsing gitu. Trus ujung nya kayak syringe, kayak bentuk suntikan gitu, untuk jalur produknya ngalir keluar. Di ujung satu nya lagi itu ada switch nya untuk open & lock. Jadi kalo mau pake produknya di open dulu supaya bisa dipencet, trus nanti produknya keluar. Kalo udh selesai dipake tinggal di lock lagi supaya produknya ga bocor. Karena tekstur dari serum ini tuh encer banget, trus ada butiran gold nya gituu.. Yg aku paling demen ini cepat meresap & abis pake ini auto glowing & berasa kenceng gitu muka nya...💀 Lanore Anti Aging Hydrogel Eye PatchSangat berguna bagi gue karena ini bisa mengurangi garis halus & kerutan di sekitar area mata. Dia eye patch nya bentuk gel bening gitu trus sticky, jadi tinggal di tempel ke under eye. Sisi depan nya dilapisi semacam kassa warna putih, jadi tangan kita ga kena lengket2nya. Langsung berasa kenceng sih under eye aku..💀 Lanore Antiaging Face MaskKalo sheet mask nya standard menurut aku. Ga begitu tipis & ga begitu tebel. Gampang di rapihin juga. Essence nya banyak, bisa buat balurin ke leher sama tangan juga. Trus wangi banget aku suka! Kalo sheet mask nya menurut aku bikin cerah & glowing. Me likey!..Full review nya bisa kelyan tonton di youtube ya gengs, link di bio ❤.....📷 Kameranya Vivo V9💡 Lightingnya LED Ringlight no dimmer💸Backdropnya beli di @pixmixstore💻 Editnya di Filmora📱 Editnya di Quik📱 Editnya di Inshot🎶 Musicnya Lily....
#Clozetteid
#Clozetteidreview
#LanorexClozetteIDReview
#Lanore
#Whitening
&AntiAging
#Twoinone
#Skincareroutine
#naturallook
#supremeglow

+ View more details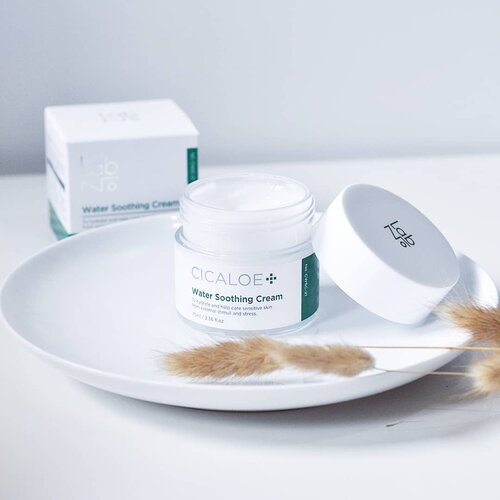 PERFECT MOISTURIZER FOR HUMID & WARM CLIMATE!
You know how hot the weather in Indonesia is nowadays, and when I kept using my thick AM moisturizing cream I used to love, my skin feels so greasy.
So I was really excited to try this @labno__official Cicaloe Water Soothing
#Cream
from @hicharis_official!
Texture: the fresh, light-gel texture is so lovely to wear daily, it absorbed quickly without any greasy layer.
Main ingredients are the main thing that caught my attention: Centella Asiatica (Cica) Extract and Aloe Barbadensis Leaf Juice as their 2nd and 3rd ingredients!
Cica is already well-known for its healing properties. With its abilities in reducing inflammation, speed-up the wound-healing process, increasing hydration level, and repairing skin's protective barrier with its antioxidant.
Aloe Vera is also a highly anti-inflammation ingredient. But because it also has enzymes, I can't use 'pure' aloe vera gel alone as a moisturizer.
This wonderful light gel moisturizer also contains glycerin, sodium hyaluronate, hyaluronic acid and ceramide.
Sadly, it also contains some irritating ingredients, such as: Orange peel oil, Bitter Orange oil, Lavender Oil & Eucaliptus Globulus Leaf Oil. So don't forget to patch test!
Performance: I've just tried it for a week, before I tried it, I have some bumps about to come out on my chin (thanks PMS!) but now it's gone! SWIPE TO SEE before-after ➡️ I got another bump in return though, but seems likely it won't turn into pimple.
And the other thing, my skin looks so dewy, but when I touch it (I know I should stop touching my face, but if I do my daughter will do it anyway lol) it's completely matte! ME LIKEY!
I'm still gonna try it for a bit longer to see how it really works on my sensitive skin. Will post the result on my blog for the further result, so stay tune!
In the meantime if you wanna try this fresh and light (and powerful!)
#Labno
#CicaloeWaterSoothingCream
, you can visit my @charis_celeb shop at:
https://hicharis.net/wennykyuuto/IfG
or click
#linkinbio
to get special price from IDR 365k to 318k.
#hicharis
#charisceleb
#charisshop
#ClozetteID
#clozetteambassador
#aestheticaccount
#minireview
#skincare

+ View more details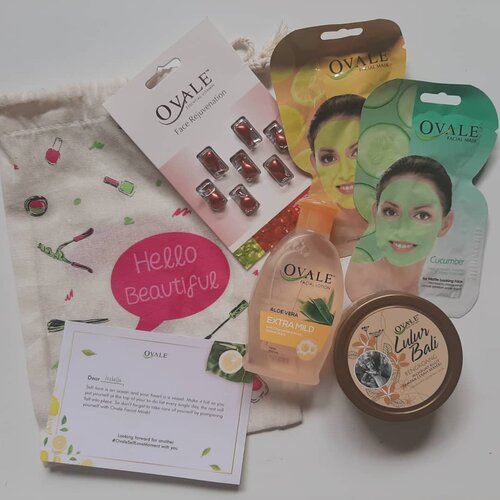 Waktunya "me time!"Minggu kemarin aku dapet hampers dari @ovalebeautyid isinya macem macem dari masker, face oil, sampe lulur! Favorit aku sih masker yang cucumber soalnya ngangkat minyak banget. Over all im ready to enjoy my weekend! ㅡOiya, selain ovale aku jg dapet 2 fake eyelash dari @abstractbeautyid rasanya ringan banget! Me likey! ㅡ
#bbtxkino
#bbtproject
#clozetteid
#kbeauty
#abcommunity
#daily
#instagram

+ View more details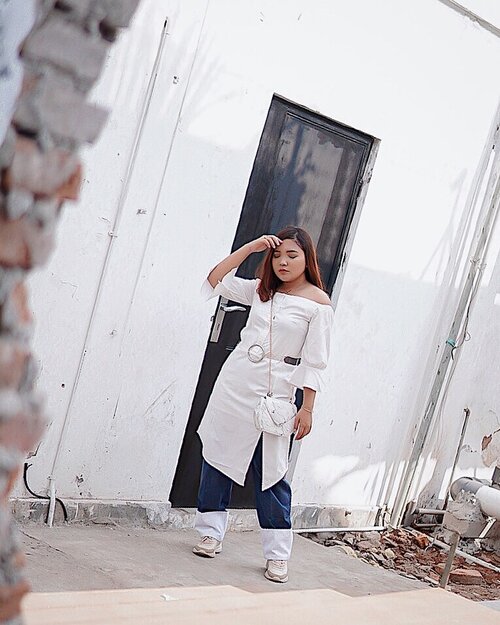 + View more details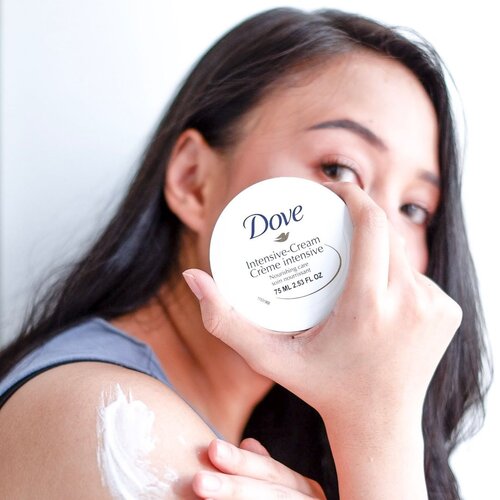 @dove Rich Nourishment Cream - Multifunction cream yg gue suka pake sebelum tidur. Kenapa sebelum tidur? Ya soalnya kan tidur nya di kamar ber-AC terus suka jd kering kulit gue pas bangun, nah after pake cream ini sih no more dry skin ya pas bangun pagi. Its deep moisturize my skin while i'm sleeping. the cream is so soft and smooth, me likey! Perfect for everyday use dan cucok untuk all skin type menurut gue. Yg penting, formula nya non-greasy jd nyaman dipake semaleman. Tersedia 3size ya gengs: 75ml - 150ml - 250ml ✨ @beautyjournal
#DoveBeautyCream
#DoveBodyCream
#DoveNourishingCream
#MultifunctionCream
#DeeplyNourish
#HealthierSkin
+ View more details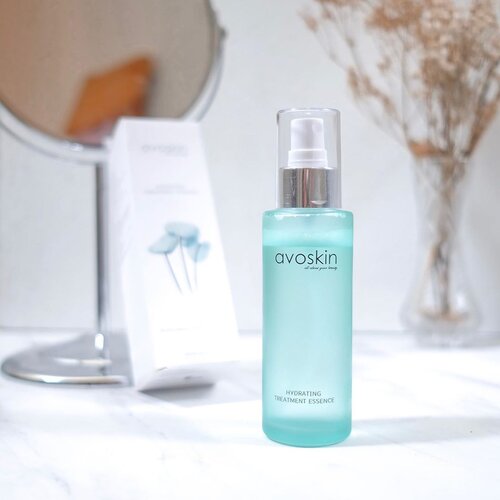 Finally get my hands on this @avoskinbeauty Hydrating Treatment Essence (New Formula) setelah pas launching telat ke web nya dan berujung sold out enggak kebagian, sad! 🙃
———
First impression, aroma Peppermint nya strong. For me, enggak masalah soalnya gue suka banget aroma Peppermint. Here's my thoughts about this HTE new formula:
✨Aroma Peppermint nya strong, me likey!
✨Seger banget pas di semprot ke wajah
✨Bikin muka lembap abis di semprot
✨Multifungsi bisa jadi Toner, Face Mist and Setting Spray
But ada beberapa hal yg gue kurang sreg sama HTE ini:
😩 Botolnya berat, enggak travel friendly hiks
😩 Pedih klo kena mata jd harus bener bener nutup mata rapet pas nyemprot.
Udah sih dua ini aja kekurangan nya menurut gue. Buat si aroma Peppermint nya yg strong balik ke selera, ada yg suka kayak gue tapi ada jg yg enggak suka karena ngerasa too strong. ———
Gue penasaran banget sama HTE new formula ini dan akhirnya beli karena si HTE ini mengandung Centella Asiatica yg konon katanya bisa membantu mengurangi jerawat dan membantu memudarkan bekas jerawat, katanya juga bisa membantu meningkatkan produksi kolagen loh. Will update later sih kalau udah ada perubahan signifikan, gue baru pake seminggu btw 😂
#clozetteid
#avoskinbeauty
#skincare
#facemist
#momblogger
#mamablogger
#mombloggerindonesia
#beautybloggerindonesia
#idskincarecommunity
+ View more details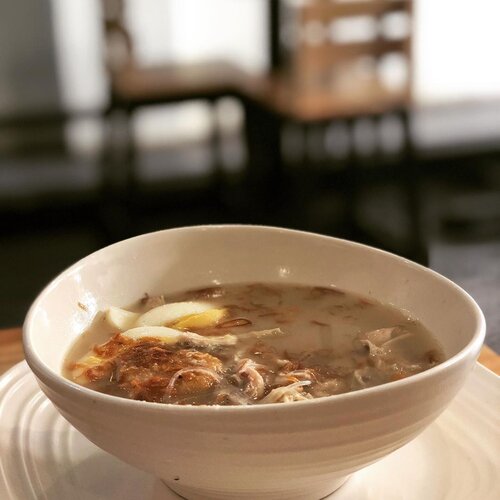 In the mood of craving-for-spicy-Indonesian-food I found hidden gems.
.
.
Yesterday, on my monthly visit to @difa_ohc walking along the empty street, a signage of Dapur Benua called me. Menu written on the board seems promising, my hungry belly wanted me to stop there so I follow. Soto Banjar at the first slide, one in thousand kinds of soto among Indonesia. Satisfying! Swipe left, gangan asem (the waitress mentioned it as garang asem, so bad) such a spicy dory fish soup. Me likey! Can you guess where the sour taste comes from?
.
.
#clozetteid
#instafood
#instagood
#foodiegram
#foodporn
#darihaltekehalte
#foodgasm
#indonesianfood
#foodpost
#happytummy
#happytummyhappyme

+ View more details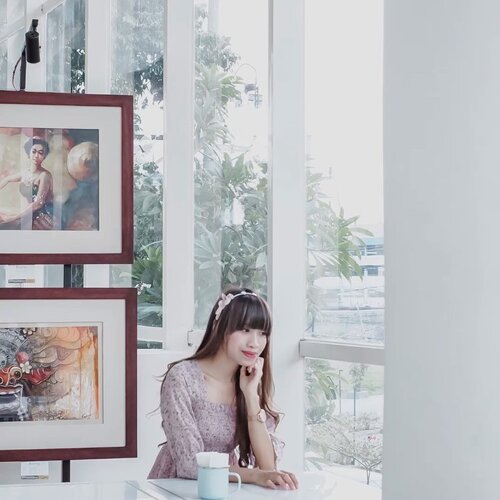 I went throughmy darkest times alone.So, I'm sorry if I act likeI don't need anyone else 🍃-Walking alone in darkest time isn't bad.Sometimes, the thing that you need is only yourself.-Berada d situasi sulit sendirian bukan sesuatu yg mudah. Bahkan berkali" d titik paling rendah aku menemukan sesuatu yg mengecewakan. Sampai akhirnya aku berpikir bahwa tdk ada yg bisa menyelamatkan diriku sendiri selain aku sendiri. Aku yg impulsive, masih sering mencari tempat berbagi cerita ketika suasana tdk enak. Sampai akhirnya hanya dengan diam semua terselesaikan.-Iya, aku sudah terbiasa untuk sendiri dan duduk dalam diam. Meski aku tdk mendapat apa" tapi aku pun tdk akan kehilangan apa". Aku pun tdk perlu marah atau kecewa dengan siapapun.-Jika hari ini aku tersenyum,Tentu itu krn usaha kerasku sendiri. Kehidupan memberikan banyak cerita. Cerita dimana aku harus berjuang bersama diriku sendiri dan lebih mencintai diriku sendiri ♥️...
#clozetteid
#alonequotes
#letterofteph
#selfworthy
#sweetreminder
#lifesayings
#deepquotes
#storyofmylife
#alone
#alonetime
#selflove

+ View more details
loading ...
Back To Top