loading...
Search
20 RESULTS FOR MASKREVIEW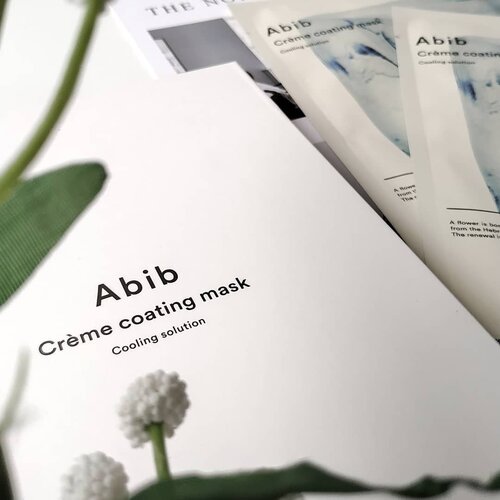 Abib Crème Coating Mask - Cooling Solution
.
Another unique mask that I discovered earlier this year. What's the uniqueness of this mask? The regular sheet mask is submerged in essence, while this mask is coated with cream essence. This is certainly more practical and reduce the mess due to the drippings essence.
.
This cooling solution variant claims to cool down your skin temperature & soothe irritated skin, it seems to be very suitable for use during summer & for sensitive skin.
.
Packed in plastic which is bigger than the usual sheet mask packaging. When I opened the packaging, I found another clear plastic package inside. 2 pieces type, each sheet are protected with film. When I open the protective film, it feels like peeling off a sticker and then sticking it on my face. It felt very strange at first, but later I found out that this was a fairly easy and practical way, and no more messy essence.
.
I thought that this mask would have a cooling sensation, seeing some soothing ingredients like Centella Asiatica & Tea Tree, but apparently during the use I didn't feel any cooling sensation.
.
After 20 minutes I took the mask and the cooling sensation suddenly appears and I love it! when I massage the remaining creamy essence it turns into water droplets, and it's so soothing!
.
How was the results? As its claim! This mask instantly reduces the redness and cool down my irritated skin, besides that my skin feels moist and well hydrated.
.
I highly recommend this mask, for those of you who don't like "wet" sheet masks and need a good mask for skin irritation.
.
I'll be back with the other variant, the tone-up solution, see ya 😏
.
.
#abib
#creamecoatingmask
#abibmask
#abibsheetmask
#kbeauty
#koreanbeauty
#kskincare
#koreanskincare
#koreanmask
#koreansheetmask
#clozetteID
#bloggirlsid
#kbbvmember
#beauty
#beautyblogger
#beautyreview
#beautycommunity
#skincare
#skincarereview
#skincarecommunity
#skincareroutine
#skincarediary
#skincarelover
#sheetmask
#sheetmaskreview
#mask
#maskreview
#sheetmasklover
#sheetmasksddict

+ View more details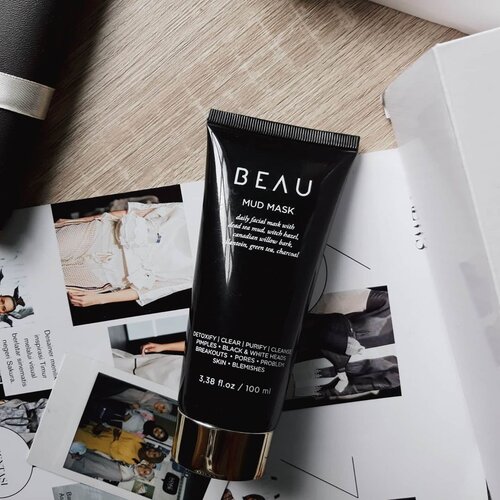 It claims can reduce and cleanse the skin problems such as acne, blackheads, large pores, redness due to inflammation and 90% of this mask uses natural ingredients. The clay material used is bentonite clay. This mud mask contains dead sea mud, witch hazel, canadian willow bark, allantoin, green tea, and charcoal.•••The texture is thick but easy to spread, the scent is a calming green tea and leaves no residue after rinsing.I don't use this mask every day, only about 3 times a week. After using this mask, I feel my nose area more clean, large pores on the cheek area also improved, good for oil control. Although this mask contains ethanol, so far doesn't cause negative reactions during use and after use. This is my current fav mask.Review in Bahasa on my blog 💻•••What is your favorite mask? Do you use clay or mud mask? Lemme know! 😻*gifted......
#clozetteid
#soconetwork
#beaukirana
#localproduct
+ View more details
Blooming Cell Dual Effect Mask "Red"
.
Containing 35ml of highly enriched milky essence, wow 😮 that's a lot! Is not the same as the regular mask!
.
This mask comes in 3 different variants, the blue mask for moisturizing, green for brightening and the red one that I have is for Improving elasticity.
.
Claims to make skin resilient from inside & repair damage skin barrier.
.
Main ingredients:
❤ Ceramide.
❤ Lotus Root Extract.
❤ Assai Extract.
❤ Pomegranate Extract.
❤ Gingseng Extract.
❤ Lotus Extract.
.
Material & Fit
The sheet was made from 100% ultra fine cotton, super soft & hypoallergenic. Has a great adhesion that wrapping up the skin. The fit actually was good, except the lip area, it was too small.
.
Essence & Scents
It has non-sticky milky essence that left velvety finish. The scent was quite nice, the combination of powdery & musk scent.
.
My experience
Even though the sheet material is very thick but it doesn't feel stuffy at all, it feels comfortable enough to use. I used it for 20 minutes, the sheet was drenched in essence when I took it off. It leaves a little bit oily, but after the essence fully absorbed it feels velvety smooth. My skin looks firmer & well moisturized.
.
.
Get yours now at my Charis Shop!
https://hicharis.net/yourwilddaisy13/IIT
Or click link on my bio ❤
#BLOOMINGCELL
#DUALEFFECTMASK
#MASKSHEET
#CHARIS
#CHARISSTORE
#charisAPP
@hicharis_official
@charis_celeb
.
#kbeauty
#sheetmask
#clozetteID
#koreansheetmask
#koreanbeauty
#kskincare
#koreanskincare
#sheetmaskaddict
#sheetmasklover
#sheetmaskoftheday
#maskoftheday
#MOTD
#sheetmaskreview
#maskreview
#beauty
#beautycommunity
#skincarecommunity
#beautyblogger
#instablog
#instabeauty

+ View more details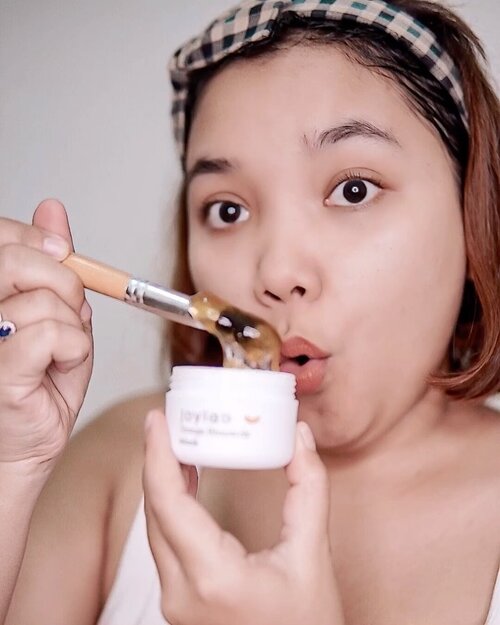 Musim hujan gini enaknya tiduran di kamar sambil maskeran. Iya gak sih? .
Nah kali ini aku mau rekomendasiin ke kalian masker kecintaan aku selama 1 bulan ini yaitu, @joylabbeauty Orange Rhapsody Mask! .
Masker ini mengandung Natural AHA yg terdiri dari orange, bilberry, lemon, sugar cane, dan sugar maple. Selain itu ada vitamin B3, B5, dan C. Sehingga setelah menggunakan masker ini kulit wajah aku langsung terlihat lebih cerah, lembab, dan halus. Karena masker ini ada tekstur dari bahan-bahan alami jadi bisa sekalian exfoliate. .
Nah selain varian Orange Rhapsody juga masih ada varian masker lain yaitu Lychee tea mask dan whipped cream mask. Kalian bisa follow @joylabbeauty dan cari tahu info lainnya disana ya. Have a nice day 💕 .
Music: Shoreline
Musician: Rook1e .
.
#lidyareview
#joylab
#joylabbeauty
#joysparksbeauty
#dailymaskseries
#clozetteid
#indobeautysquad
#skincare
#mask
#maskreview
#reviewmasker

+ View more details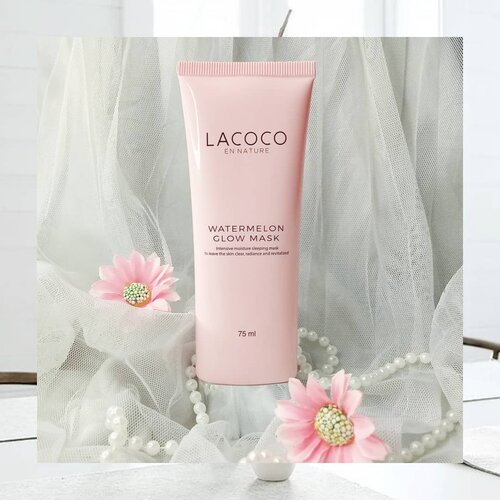 + View more details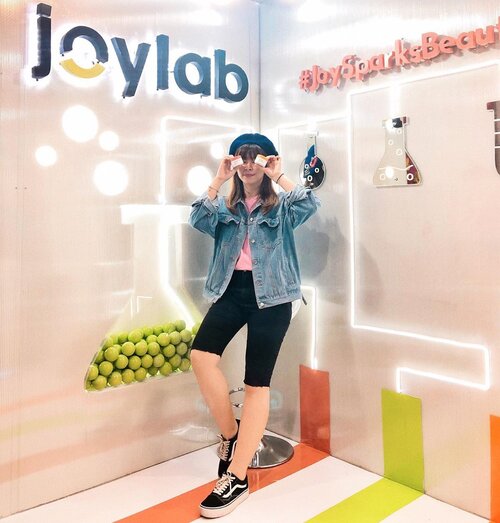 + View more details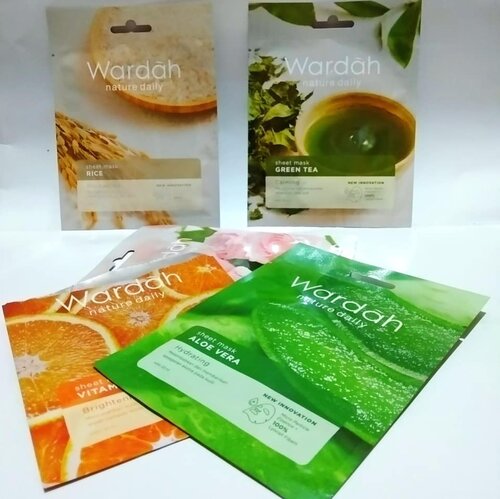 + View more details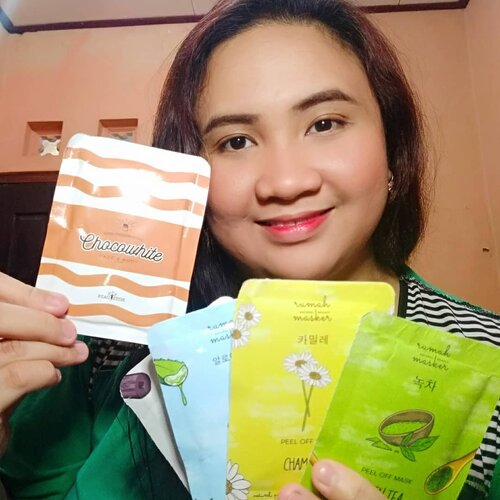 Hei sobat cantikku. Selamat siang semua. Sudah makan siang belum nih? 😉Kali ini aku mau merekomendasikan olshop yang menjual
#peeloffmask
PEEL OFF MASK Lokal Original, terpercaya & termurah. Kalian wajib banget pokoknya kepoin @beauty.withnature segala varian dan jenis
#peeloffmask
komplit plit pliitt dan bikin mupeng tersedia disini. Aku dikirimin 4 varian
#peeloffmask
yaitu Aloe Vera, Chamomile, Charcoal & Greentea. Dan you know aku dikasih bonus Face & Body Scrub Chocowhite lho saaay 😍😍😍... Packaging lihat dong... Gemesh manja sekalleeeh. . . 😂Aku sudah coba varian charcoal dan tutorial sudah UP di feed aku ya genks. Cuss buruan kepoin dulu saja @beauty.withnature dijamin Ketagihaaan!!! Thank you so much @beauty.withnature for sending these cute masks.
#lavinamaskeran
#peeloffmask
#maskerlokal
#clozetteid
#reviewmasker
#maskreview
#lavinareview

+ View more details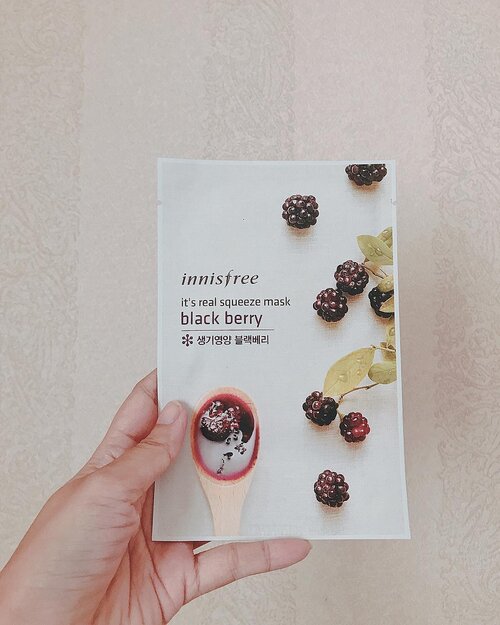 [
#Maskoftheday
] : @innisfreeofficial Blackberry Mask 👩🏻
⠀⠀
>> It has creamy essence but not overly wet. It is quite a small sheet, and a bit fragile so it's prone to rip apart if you're not being careful (like me😅).
.
It feels comfortable when put on skin and
has a subtle scent like a fruity scent to it. It also doesn't drip so I gave it another plus point! 😃
.
After using it, my face feels plumped and refreshed, well hydrated and looking well rested too! It really gives moisture to my skin, so this is great for when your skin is dry and needs some plumping and hydrating power ups! 🥰
.
.
.
.
.
⠀⠀
.
.
#maskreview
#skincarelove
#selfcare
#skincareblogger
#bbloggers
#clozetteid
#ykskindiary
#skinessentials
#beautyenthusiast
#beautycommunity
+ View more details
loading ...
Back To Top