loading...
Search
19,340 RESULTS FOR ME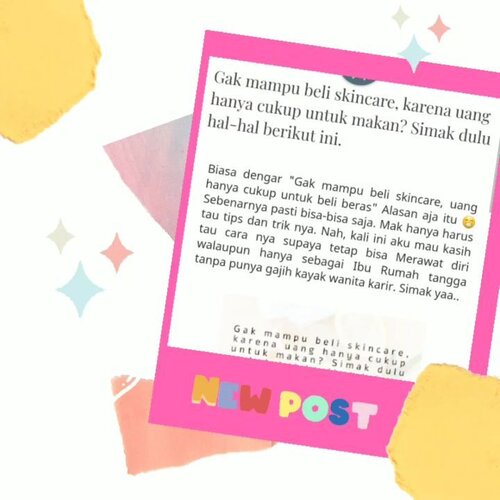 *Walaupun sudah menjadi bu-ibu tetap rawat penampilan mu*
.
Sering ditanya dan sering dinyinyir juga sih aku karena sering update Haul, pokoknya apapun itu tentang perbeauty'an. Katanya "aku prioritas nya Buat belanja anak gak ada anggaran buat beli make up apalagi skincare" padahal kalau tau ilmu nya gak bakal ngomong gitu deh. ingat yaa para suami itu memang suka ngomong "kamu tuh cantik apa adanya" padahal diluar sana kalau sudah liat yg bening2 aja
#Ahsyudahlah
😜 Memang tydak semua nya begituu yaa ✌
.
kita sebagai istri harus pintar2 nyari cara. banyak caranya supaya bisa beli ini itu tanpa nyenggol uang untuk dapur, tohh semua skincare atau pun me'ap kan gak habis untuk setiap bulan 😁 mungkin ada emak yg wajah nya mulus tanpa di apa2'an, kalau aku gak..harus dibantu skincare dan ditutupin make up tipis2 🤭 (Pilihan masing2)
.
Kepanjang nulis, udeh malam. Mak mau tidur dulu, untuk kelanjutan nya baca deh tulisan di blog ku (link ada di bio) .
#clozetteid
#clozettemom
#clozette
#emakblogger
#bloggerindonesia
#bloggerperempuan
#parenting
#bloggerbanjarmasin

+ View more details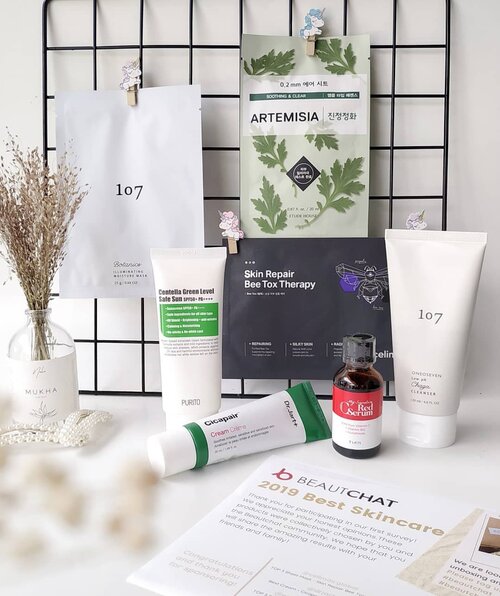 + View more details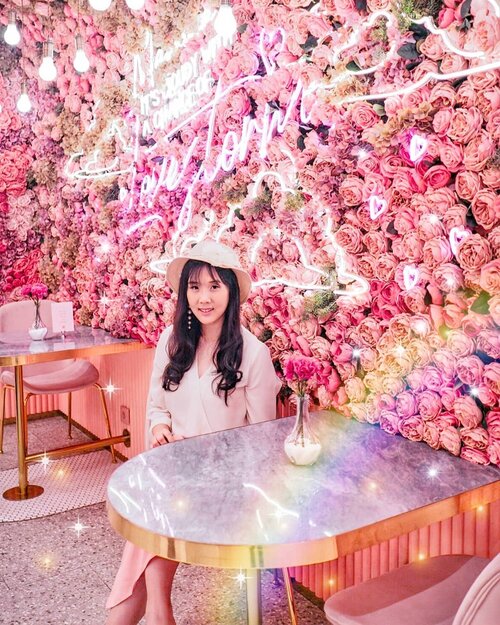 + View more details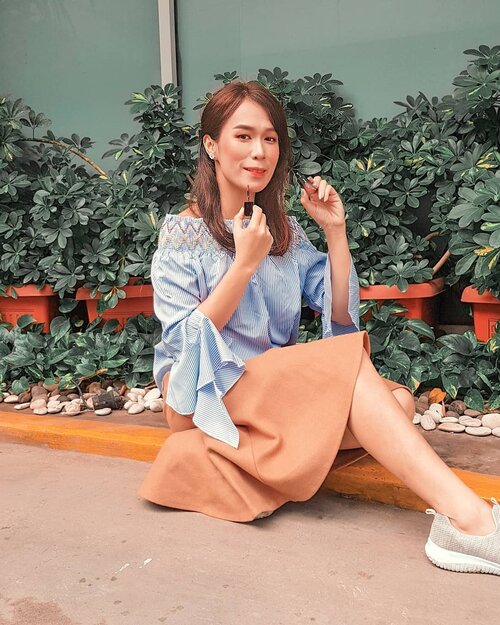 + View more details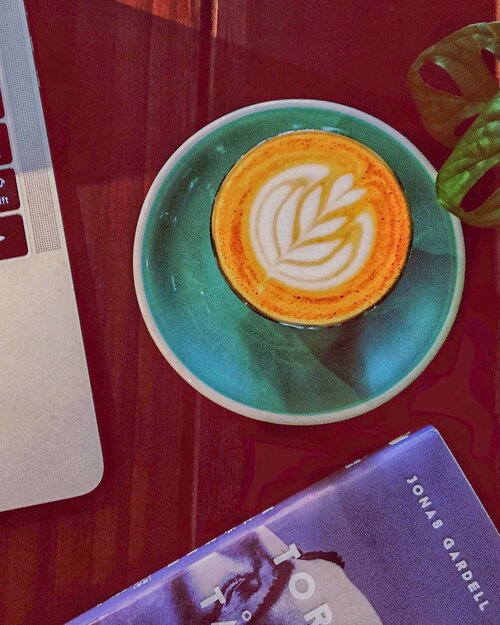 + View more details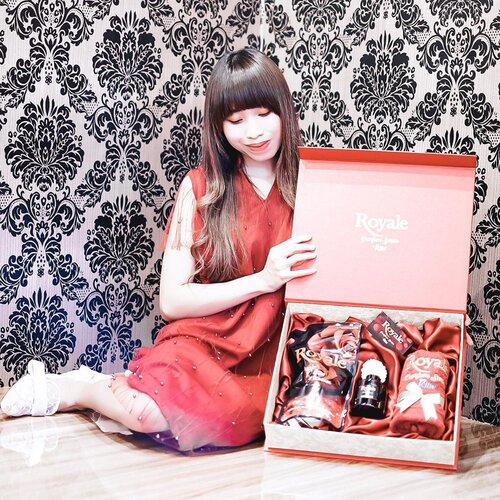 As an introvert,
who working as a psychologist and influencer.
I need to have a good self confidence. Everyday I have a lot of schedule to meeting, interviewing, assessing, counseling, and create some content. That's why, I need something that can boost my self confidence.
Self confidence is important for me. Because of that, I can do everything in my life ! Trying a new experience, meeting a lot of new people, make a friend, make a professional relationship, and many more. For me, this is the key of success. C O N F I D E N C E !
-
Lucky me,
A long time ago, my mom choosing @RoyalebySoklin as our softener. Royale by Soklin is a softener with elegant scent and the fragrance can last up to 24hrs ! Comes with Royale Active Touch technology that can spread the elegant scent in every touch.
-
Want to know the key of self confidence?
Go check and follow @RoyalebySoklin ☘️
.
.
.
#ClozetteID
#RoyaleBySoklin
#ScentForSuccess

+ View more details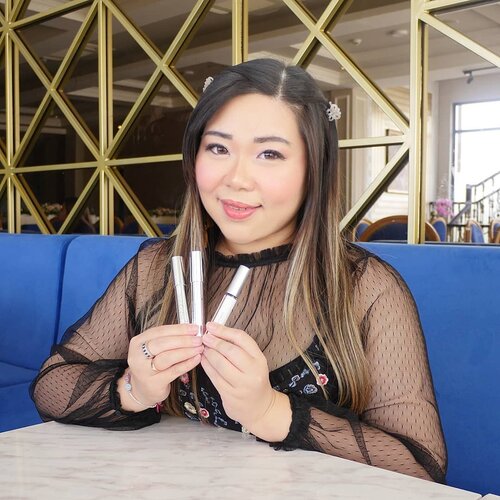 I have been enjoying using these products from @indoganic_official
So much lately, have you heard of this clean beauty (practical, simple and clean)concepted brand before? It's already BPOM and organic certified - all of the composition in their products are chosen carefully to make sure they are toxin-free.. First product that i tried is their Brow & Lash Serum that can be used on both your eyebrows and lashes. It has benefits to lengthen and volumized, stimulate growth, strengthen and make them healthier. I've use it for about 10 days on my lashes (because my eyebrows are very thick already) and my originally very thin and sparse eyelashes become thicker, darker and more volumized (swipe to see the progress)! I also enjoy using their Lip & Cheek Crayon that has very creamy and soft texture. Made with botanicals natural composition like Jojoba oil, Vegetable Squalene and Shea Butter that's very moisturizing as well as Raspberry Seed Extract and Grapefruit Oil. Like its name suggested, it can be worn on both the lips and cheeks. I love wearing these for everyday use as they are very soft and comfortable, and non drying even after being used the whole day.
The Lip & Cheek Crayon is available in 2 shades that are suitable for everyday use, swipe to see lip swatches. I love using the Natural Nude everyday because it can make my face more polished even when i wear no makeup while the Rosy Red is super pretty for days when i want to look very made up without wearing too much makeup.
The texture of the Lip & Cheek Crayon is so creamy that it feels more like a pigmented tinted lip balm for me. If you are someone who always wanted to try red lips but get intimidated by the boldness, i strongly recommend trying Rosy Red as the pigmentation can be controlled by using it lightly so the shade would still be beautifully red without being too bold but you can always amp the strength by applying more.
Thank you so much @indoganic_official
And @jakartabeautyblogger for the chance to try out these awesome products 😘
#indoganic
#indoganicbeauty
#indoganiccleanbeauty
#indoganicofficial
#JakartaBeautyBlogger
#JakartaBeautyBloggerFeatIndoganic
#clozetteid
#review
+ View more details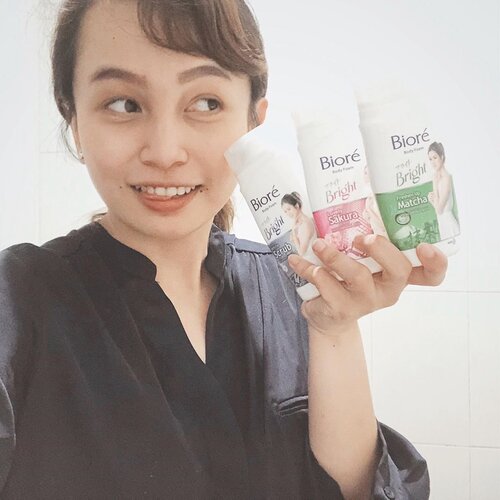 Kalau kalian perhatiin insta story aku, aku emang suka pake sabun mandi dari @id.biore
Biasanya aku beli refill pack yg bisa diisi lagi ke botol.
Nah kali ini, @clozetteid introduce me with Biore Kirei Bright White Scrub yg bisa membantu mengangkat sel kulit mati, Biore Lovely Sakura ( fave scent so far 💕 ) dan Freshen Up Matcha yang diperkaya Hyaluronic Acid.
Kalo biasanya aku pake Hyaluronic Acid buat melembabkan wajah, kali ini ada kandungan ini buat di badan. Hmm menarique. Which one should I try first? 🤔
@clozetteid dan @id.biore
#BiorexClozetteID
#KireiBrightSkin
#CerahKenyalBercahaya
#ClozetteID
#ClozetteIDReview
+ View more details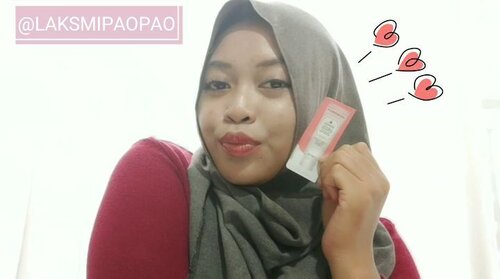 + View more details
loading ...
Back To Top