loading...
Search
506 RESULTS FOR MEMORIES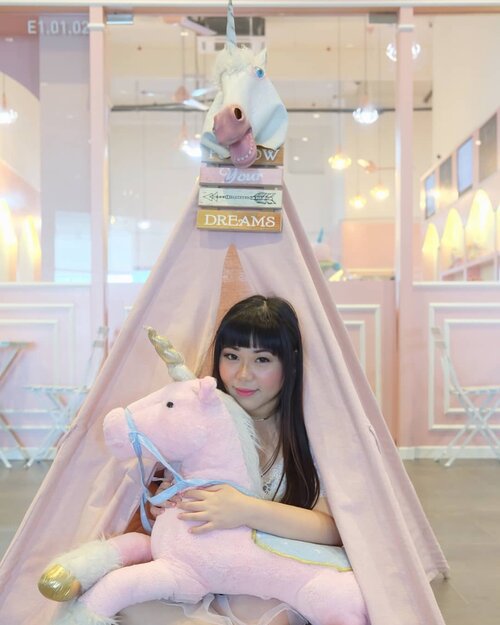 + View more details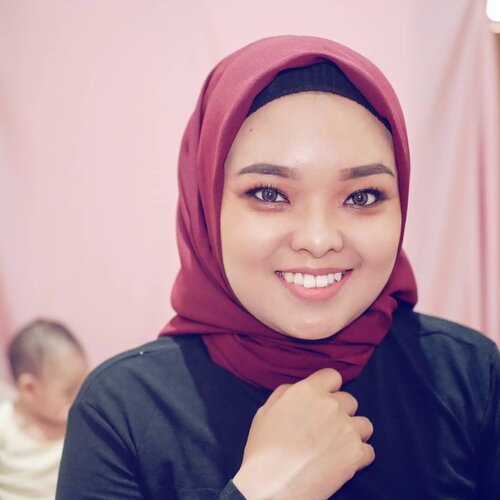 Behind The Scene Sebuah FotoTak jarang kalau urusan foto yang bagus itu melalui perjuangan yang sangaaaat panjang. Dari sekian banyak foto yang dilakukan, yang diambil hanya 1.Seperti contohnya foto yang satu ini. Memutuskan foto and video tutorial make up saat anak bobo itu bisa dibilang gambling. Ya kalo sampai prosesnya selesai anak masih tidur, alhamdulillah. Tapi kalo di tengah perjalanan filming anak terbangun, yaudah jadi ambyar semuanya 😅 Kalau belum selesai, gak jarang aku jadi ulang lagi dengan make up yang sama persis. Itu kalau aku rajin, tapi kalo gak, yaudah bikin adonan make up yang lain aja deh 😁Dengan catatan kalo moodnya masih up, kalo gak, anak rewel, akunya ngantuk karena malamnya begadang? yaudah bhay aja! 😁Yaudah gapapa sii, jadi lucu aja, jadi memorial juga, seumur hidup, kan kayak gini gak bisa terulang lagi. Lucunya anak bayik ini jadi ikutan make up gitu 😁 pegang2 kuas segala macem. Mungkin karena terbiasa lihat mommynya kali ya. Kan anak itu peniru ulung orangtuanya.Tapi sejak ada kasus Corona and anak2 harus
#stayAtHome
#HomeLearning
ini, sekarang aku udah jarang bisa make up-an saat jam anak sekolah, karena aku jadi gurunya anak2 di jam itu. Karena walaupun sekolah di rumah, tetep ada jamnya juga, video call and bikin report saat itu juga.Semoga badai ini segera berlalu ya. Aku udah kangen main2 make up lagi 😊
#Skincareaddict
#bodycare
#ClozetteID
#photooftheday
#iloveskincare
#selfcare
#skincareobsessed
#hijabstyle
#beautyproducts
#dewyskin
#makeupjunkie
#instabeauty
#healthyskin
#wakeupandmakeup
#beautystuff
#glow
#beautytips
#beauty
+ View more details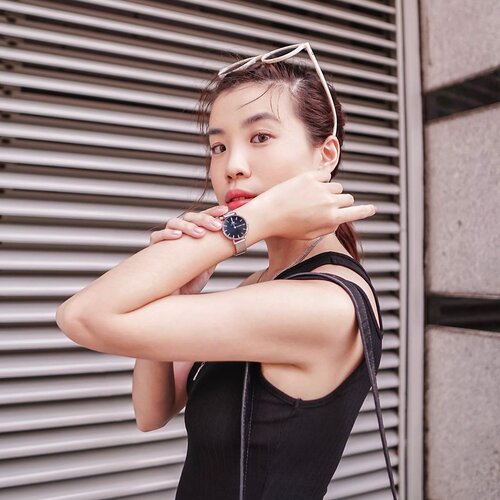 + View more details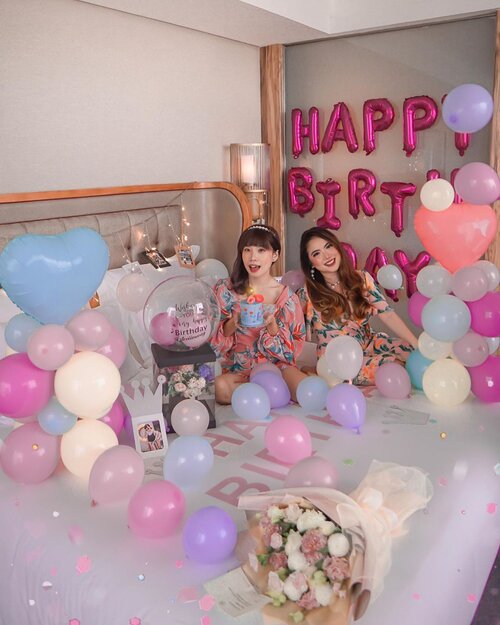 + View more details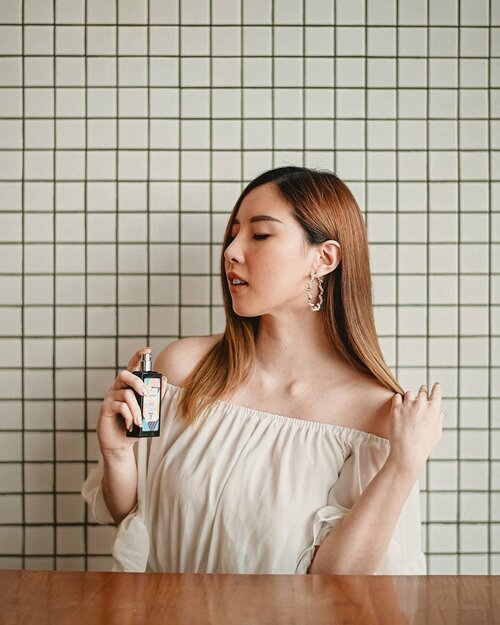 Happy sekali bisa dapat parfum yang sesuai dengan kepribadianku dari @fragancebar_id by @secretgardenbeautyid Kebetulan memang aku suka wangi floral yg sweet dan juga fresh at the same time, dan varian Gorgeous yang aku dapat, wanginya persis dengan yang aku mau 🤗 Karena dari wangi tuh kita bisa nebak kira2 personality org itu gimana, soalnya scent is the strongest tie to memory gt deh, bisa inget wangi 'ini' tuh identik sama seseorang, dengan aroma yang sesuai dengan kepribadian kita, bikin kita ngerasa kalau
#IamSoSpecial
❤ Kalian juga bisa dapatkan personality perfume ini di offline store @fragrancebar_id yg ada di Bali, Surabaya, dan Jakarta. Dan juga bisa dibeli secara online loh di official storenya yg ada di @shopee_id Info lengkap, cek Instagramnya @fragrancebar_id jadi bisa BFH deh
#BuyFromHome
🤗
.
#fragrancebarID
#secretgardenbeauty
#fragrancebarjakarta
#personalityperfume
#ClozetteID
#FOTD
#faceoftheday
+ View more details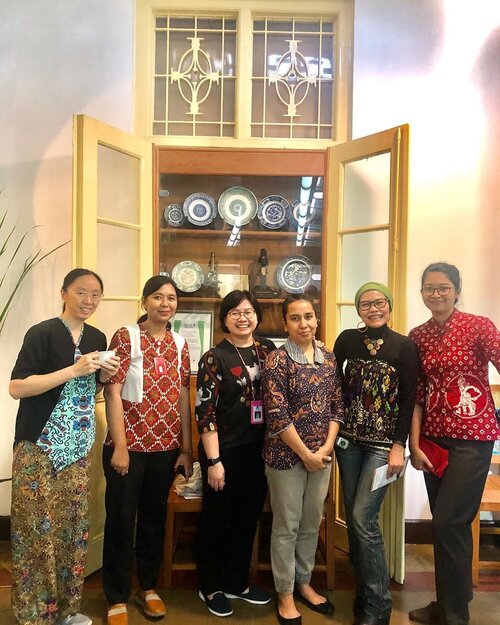 Me and the scientistsUsed to be part of them: read papers, worked with chemicals and microbes. Do you believe it?..After graduation, I walked a path gar far way, crossed the line to the IT and ad worlds. Many years later, on Valentine's week met these gurls and I felt so uhm... scientists are cool 😎.Sorry bout that? No. ..At least, dengan apa yang dipunyai sekarang ini masih bisa berkontribusi melawan hoax dengan dasar keilmuan yang pernah dipelajari. Am so grateful wif elephant memories: masih banyak pengetahuan dasar yang menempel di sel otak. Menguasai dasar, cukupkah?Tanpa fondasi, sebuah bangunan akan goyah dan kemudian runtuh menyisakan puing. Pun keilmuan, dengan menguasai basisnya nalar dan logika akan lebih mudah mengalahkan berita palsu...Gak sengaja dan tanpa janjian bisa senada dalam sentuhan etnik. BTW dengan setelan begini cocok gak kalo jadi peneliti? 🤓Foto diambil sebulan lebih lima hari pasca Seminar Awam tentang
#coronavirus
sebelum jasad renik ini menjadi buah bibir di tanah air.
#clozetteid
#ootd
#scientist
#scientist
#fashionableme
#fashionate
#fashionist
#fashionisme
#latepost

+ View more details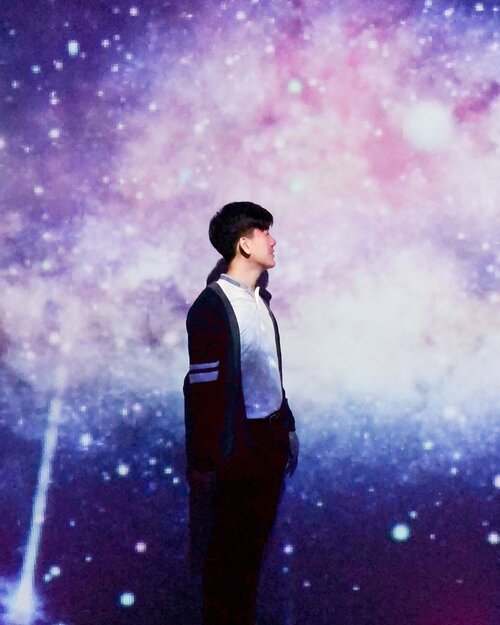 Open your eyes, now.
Embrace the flashes.
Feel the colors within your grips.
Smell the rainbow, listen to its swirl.
It's time to follow your guts and let the universe unraveled before you. - @imagi.space , @sgelive.id
Thank you to @clozetteid 💜
Guys, how about you guys have a date in this special place making special memories 😘
-
#thisishowwelove
+ View more details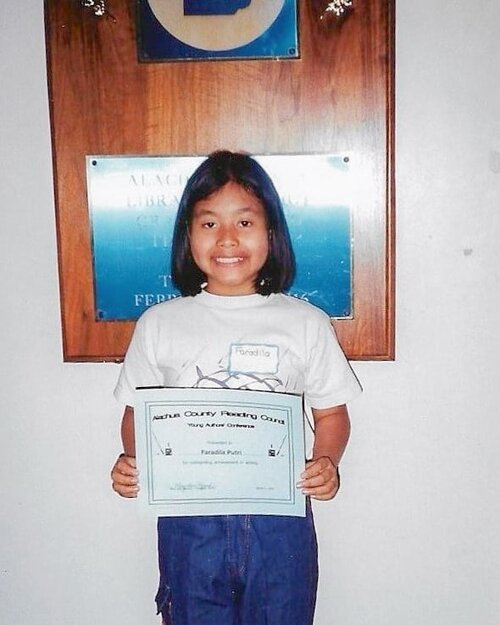 This morning I woke up to the most adorable "Happy birthday, Ibu" ever 🥰 Alhamdulillah bocah di foto ini akhirnya genap kepala 3 wkwwkwk. Thank you also for all the kind wishes and greetings. Otw membalasnya satu satu ❤️ .Berhubung hari ini
#throwbacktuesday
juga, sekalian lah pasang foto 20 tahun yang lalu. This overachiever (lol yes I was one) in elementary school loves to read and write. Alhamdulillah sampai sekarang hal-hal inilah yang mendukung pekerjaan ❤️ it also becomes a self healing proses when I just have so much things on my mind. .Kalau sekarang nulis blog, dulu nulisnya cerita pendek wkwk. Silakan swipe swipe buat baca cerita pendek ala the 10 year old me. Jadi ini adalah Young Author's Conference, dimana setiap sekolah di Alachua County, Florida hanya bisa mengirimkan 2 perwakilan. And this Asian girl got a spot! 😆 Berbekal pelajaran writing untuk FCAT, I pretty much finished a short story. Meskipun pas dibaca sekarang, APA SIH INI KZL AMAT 🤣🤣🤣🤣 .I hope in the many years ahead, I can still look back at the times I have and cherish it ❤️ for every memories are indeed valuable. Cheers to that! .PS : Thanks Mama Bapak for making me take this picture even though I hate taking pictures back in the days 🤣🤣 the face says it all. .-------.
#clozettedaily
#clozetteid
#throwback
#tbt
#childhood
#childhoodphoto
#alachuacounty
#2000
#year2000
#florida
#youngauthorsconference
#youngauthor
#happybirthday
#happybirthdaytome
#selflove
#writing

+ View more details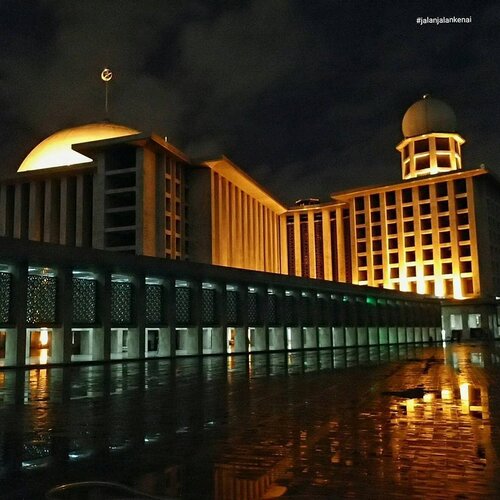 Ini salah satu golden memories yang ingin saya re-share lagi. 3 tahun lalu, dalam rangka menyambut milad Istiqlal, kami sekeluarga berpartisipasi dengan banyak relawan dari berbagai kelompok manapun, saling bahu-membahu membantu membersihkan masjid terbesar se-Asia Tenggara ini..Kegiatannya dilakukan selama beberapa hari. Dari pagi sampai menjelang Maghrib. Kenapa sampai dilakukan berhari-hari? Karena membersihkannya gak hanya menyapu dan mengepel. Udah pernah saya tulis di blog tentang kegiatannya..Ini foto setelah selesai sholat Maghrib. Terasa semakin syahdu setelah hujan turun ❤️..
#jalanjalankenai
#masjidistiqlal
#istiqlal
#dkijakarta
#goldenmemories
#latepost
#wisatareligi
#clozetteid
#bloggerlife
#jumatberkah
#masjid
+ View more details
loading ...
Back To Top