loading...
Search
218 RESULTS FOR MILKY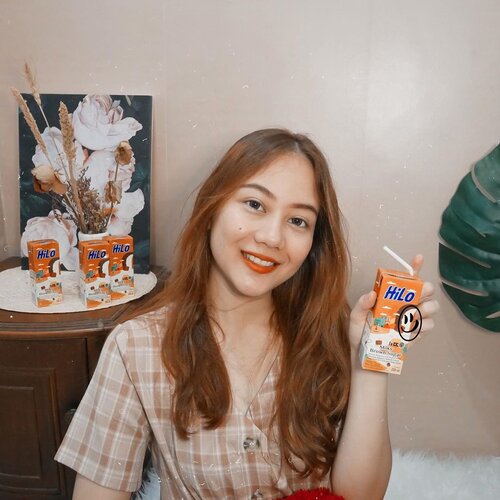 Siapa disini yang suka minum bobaa? 🤤 Kalo aku sekarang lebih suka minum susu brown sugar dari @Hilo nih, sumpah rasanya Endolitaaa banget 🤤 bisa setok dikulkas, pas banget deh kalo diminum pas cuaca panas langsung seger 🤤 Susu siap minum ini kaya akan sumber kalsium yang tinggi, mengandung Vitamin
D & Pastinya Rendah Lemak 💃🏼 Yuhuu
Mau cobain juga? Cuzz pas banget nih lagi ada Promo Buy 1 Get 1 hanya di JD.id (periode hingga 19 April 2020
Langsung aja tap link ini ya :
http://bit.ly/hilobrownsugar
(𝗟𝗶𝗻𝗸 𝗼𝗻 𝗺𝘆 𝗕𝗶𝗼)
#MilkyBrownSugarBikinHappy
#hilomilkybrownsugar
#clozetteid
+ View more details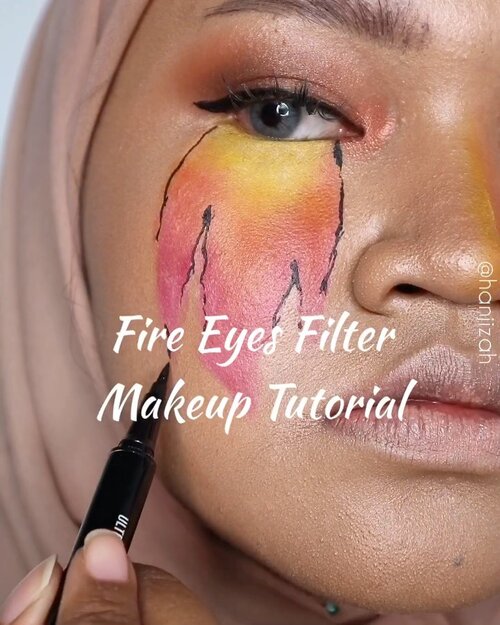 Haii haii haiii!! Selamat pagiii semuanya! Udah memasuki
#dirumahaja
minggu ke dua nih! Gimana kabar kalian? Kalau aku semakin produktif 🤣 padahal biasanya dirumah doang tapi ga seproduktif sekarang wkwkwk! Nihh biar seninnya makin semangaaattt membara ku kasih tutorial makeup filternya mas @anggarahman Fire Eyes 🥰 akhirnya kesampaian recreate filter inii 🤣💃🏻 .Products:@pixycosmetics Make It Glow Beauty Skin Primer@makeoverid powerstay weightless liquid foundation W42@rollover.reaction gleamed fluid strobe Daria@maybelline fit me concealer 30Maybelline Fit Me Set+Smooth 240@esqacosmetics The Goddess Palette AthenaMaybelline Fashion Brow Dark Grey@beautytreatscosmetic eyebrowcara styling 02Maybelline The City Mini Palette 5th Avenue SunsetRollover Reaction Face Mist Hydrating@gobancosmetics ultra waterproof liquid eyeliner @nyxcosmetics_indonesia jumbo eye pencil milk@focallurebeauty So Hot Eyeshadow Palette @secondatebeauty Milky Gel Lip Tint.
#instagramfilter
#makeupfilter
#makeuptutorial
#fireeyes
#fire
#instagram
#makeup
#filters
#clozetteid
+ View more details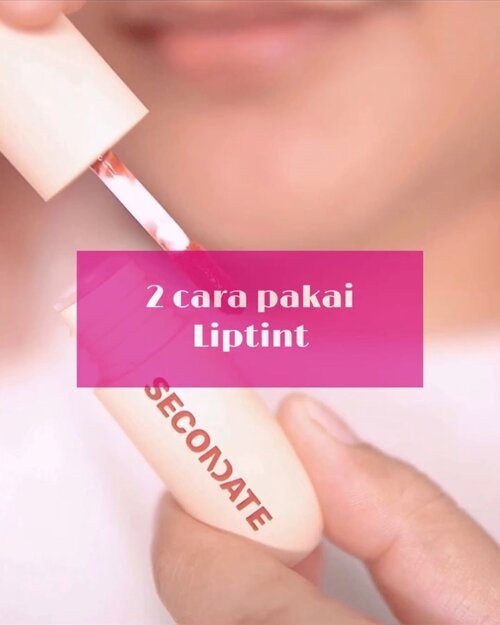 Hayoooo siapa disini yg suka bgt pakai Liptint? .Jujur aku bukan penggemar liptint banget tapi aku mau sharing biasanya aku kalau pakai liptint tuh ada 2 style. Yg pertama diombre biar neturelll gitu tapi mostly aku kalau pakai liptint bikin full lips sih. Nah kalau kalian lebih suka style yg mana? .Liptint yg akhir-akhir ini aku pakai : @secondatebeauty Milky Gel Liptint shade Gallery. Jujur ini bagus bangettt, ga ngerti kenapa dia bisa se glossy itu tapi waktu gloss nya hilang, warna nya tetep stay dan tinted lama bangetttt. 💖 ..
#lidyareview
#liptint
#2nd8
#secondate
#clozetteid
#makeuptutorial
#reviewliptint
#indobeautysquad

+ View more details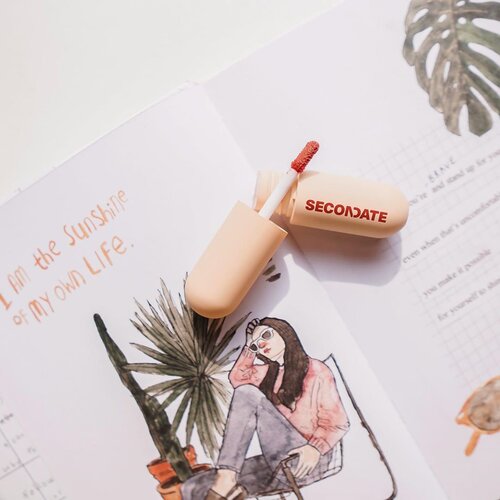 + View more details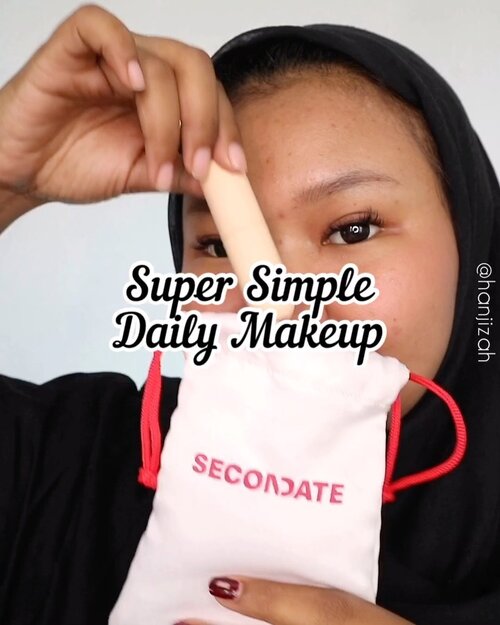 Haii haiii haiii selamat sore semuanyaa!!! Kali ini aku mau kasih kalian tutorial simple bangettt buat sehari2 dan yg sering aku pakai sekarang-sekarang ini dan selalu aku bawa kemana mana wkwk 💃🏻 kalau daily kalian sukanya makeup gimana?.Products:@joylabbeauty Brighter Sun-Day@rollover.reaction Haloblush Cajun + Browcara Espresso @secondatebeauty Milky Gel Tint Naughty.Lighting: ringlight Camera : Canon EOS M3 Edit : Inshot Back sounds : BTS - Black Swan.
#dailymakeup
#daily
#makeuproutine
#makeuptutorial
#makeup
#clozetteid
+ View more details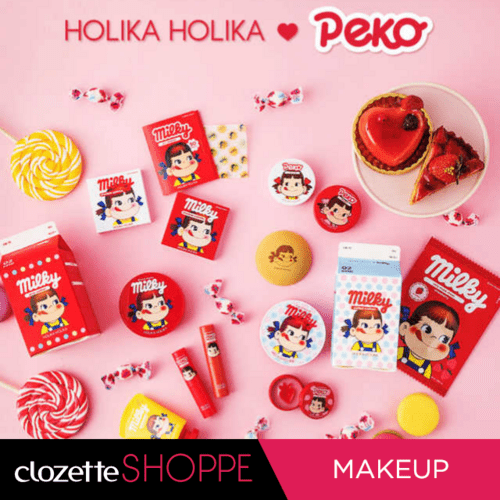 K-Beauty Holika Holika Indonesia seri make up imut kolaborasi dengan produk permen Milky dan maskotnya yang imut Peko Chan sedang ada SALE, lho!
Harga mulai dari Rp. 40.000,00 dan diskon hingga 40%. Yuk beli sekarang di
#ClozetteShoppe
sampai kehabisan.
http://bit.ly/3ainB7u

+ View more details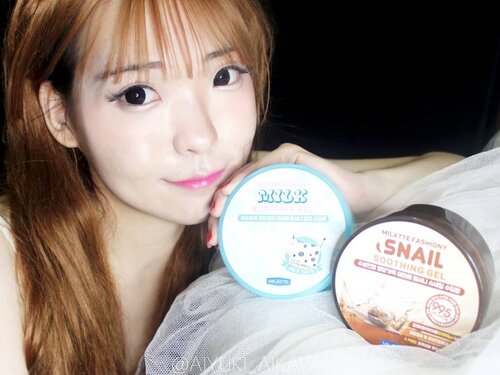 Living in tropical country means : Always keep in touch with sweltering heat. No wonder, dry skin always be the greatest problems. I need a product that can hydrate and make my skin feel fresh..Milatte Fashiony Milk & Snail Soothing Gel is a face & body moisturizing gel that will hydrate and soothe, also moisturize my skin. It can be use for face and body. Mild enough even for my sensitive skin. I have 2 variants :.🐄 MILK SOOTHING GELirresistibly soft texture and milky bright complexion, infused with 100% pure milk protein complex. Formulated with the natural hydrator, milk, which is loaded with minerals and melatonin. This creamy soothing gel provides a skin extra silkuly softness with milky bright complexion..🐌 SNAIL SOOTHING GELExcellent hydrating property of the snail slime extract immediately supplies moisture and nutrients to the skin and soothes skin troubles or irritations..I read the ingredients, and this soothing gel has 5 free formula : Free of Paraben, Tar & Artificial Colorant, Mineral Oil, Benzophenone and Benzyl Alcohol. Which is, not important and risky enough for our skin..I use Milatte Fashiony Soothing Gel everytime i need, after take a bath, when i feel uncomfortable with the heat and when i feel my skin getting dry. It's not only give a cooling sensation, but absorbing quickly without stickiness with super fresh scent..If you want to buy this product, use AIYUKI8's Exclusive Offers through :
https://hicharis.net/AIYUKI..@hicharis_official
@charis_celeb
#milatte
#fashiony
#soothinggel
#CHARIS
#hicharis
#CharisCeleb
#KoreanBeauty
#KBeauty
#Korean
#KoreanMakeup
#BeautyBlogger
#BeautyVlogger
#clozetteid
#Makeup
#Cosmetics
#style
#Blogger
#Blog
#Beauty
#girls
#メイク
#makeup
#style
#girl
#beauty
#kawaii
+ View more details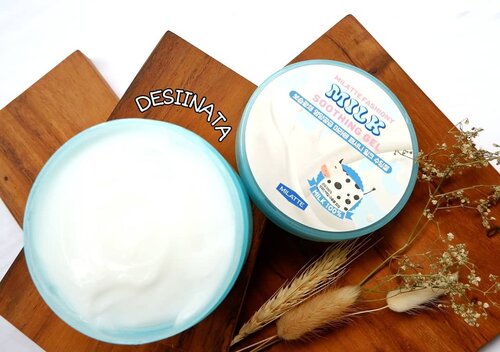 Umumnya soothing gel dari Alove vera tapi berbeda dengan Millate Fashiony karna terbuat dari SUSU , soothing el untuk berkulit sensitif / mudah bermasalah yg berfunsgi menenangkan serta melembabkan kulit , mudah terserap oleh kulit dengan 100%Kemurnian protein susu dengan berbahan tambahan lainya yaitu HA, extract Centela Asiatica, Extract mentimun, extract pursiane _REVIEW ///So far ketika aku gunakan dikulit bagian tubuh , kulit terasa halus, lembut dan lebih lembab , dan lebih menenangkan untuk kulit. untuk kulit wajahku yg berminyak dan sensitif saat ini perubahan yg timbul pada wajahku mncul brutusan dan so far tapi kulit terasa lembab. Mgkn untuk sebagai kulit seperti aku ada faktor tertentu menyebabkan hal tsb tapi tidak untuk kalian mungkin cocok karna teman lainnya aku rekomendasi ini sangat cocok. Dan untuk menemukan Milatte Fashiony Milky di applikasi @hicharis_official di android/apple storeatau klik link ini untuk rekomendasi promo saat ini - Soothing Gel POT 300ml
https://hicharis.net/desiinata/Kmu
#milatte
#fashiony
#sootinggel
#CHARIS
#hicharis
@hicharis_official @charis_celeb @charis_celeb....
#clozetteid
#kbeauty
#코덕 #코덕스타그램 #코덕맞팔 #인스타뷰티 #뷰티스타그램 #얼스타그램 #셀카 #셀피 #좋아요반사
#likeforlikes
#likeforlike
#likeforfollow
#맞팔 #선팔하면맞팔
+ View more details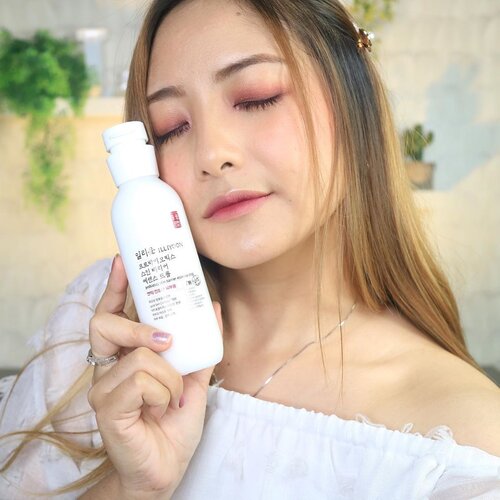 Probiotics Skin Barrier Essence Drop 200ml kecintaan 🥰👌🏻👌🏻👌🏻
.
SWIPE >> untuk pemakaian
.
Water type essence yang ringan banget diwajah, warna milky dan mudah banget menyerap diwajah tanpa terasa sticky.
Dengan lactobacillus yang memperkuat skin barrier. Setelah pemakaian skin moisture akan naik hingga 95,8% 🥰
Lembab banget dan soothing ❤️ Setelah pemakaian yang aku rasakan redness diwajah aku mulai berkurang dan kulit terasa lebih plump, kenyal.
Recomended guys 👍🏻 kalian bisa order di Charis aku atau klik aja link bio atau dibawah ini 😊
http://hicharis.net/ellentan/IZy
#illiyoon
#ProbioticsEssenceDrop
#skincare
#essence
#CHARIS
#hicharis
@hicharis_official @charis_celeb
#clozetteid
#koreanskincare
#skincarekorea
+ View more details
loading ...
Back To Top