loading...
Search
219 RESULTS FOR NATURALSKINCARE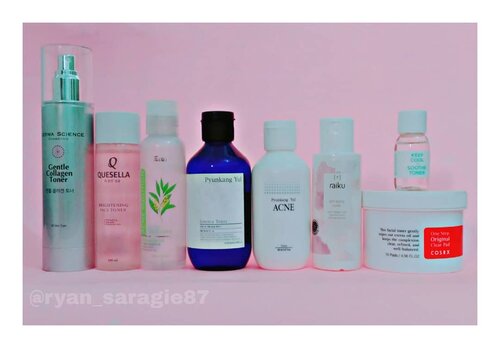 + View more details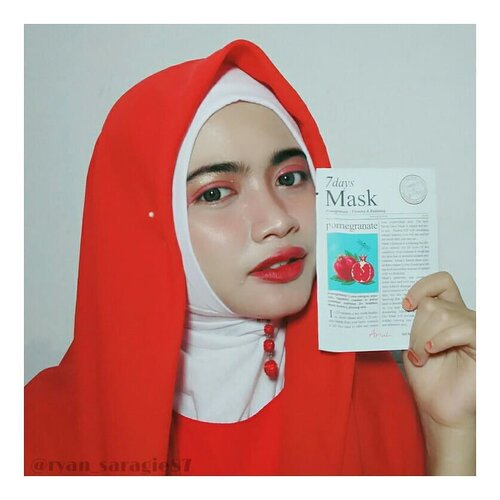 + View more details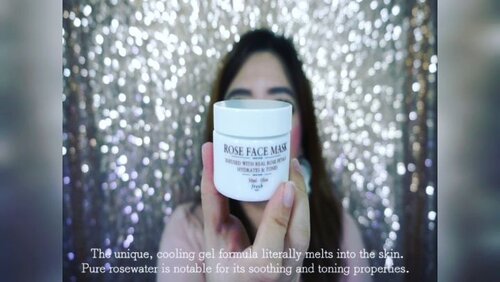 + View more details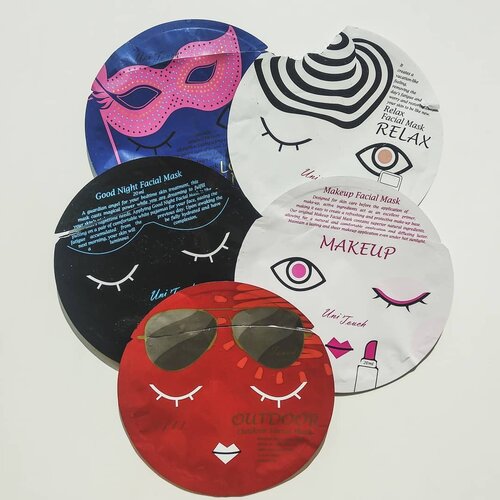 🤸 @unitouchindonesia MISS O SERIES*..Say hello to new luxury sheet masks from Taiwan that is launched today! Here's my two cents:.🤸 Good Night Mask: My favorite from all of the above! Perhaps because I rarely use black sheet mask, or it stick very well like another layer of my skin. It fit perfectly on my face! I don't have massage the leftover essence. After taking it off, you'll be very happy with your moist skin! Rating: 4/5.🤸 Long Night Mask: The fiber of this sheet mask is the thickest among all of them. There is a holder for the ear, so you could use it for long night without falling. I used it only about 30 minutes. I dislike it. The mask doesn't properly stick. The eyes are slightly pierced, while the mouth area is covering my lips. Rating: 3/5.🤸 Makeup Mask: Along with Relax, this is a sheet mask with a quite thin fibers. In accordance with its purpose, this mask is needed for giving enough moisture to my skin, so the makeup could sit perfectly on top of my face, without cracking and creasing! Rating: 3/5.🤸 Relax Mask: It used after you're tired all day long! The fiber is thin and sticks well so it could be used while resting. Rating: 3/5.🤸 Outdoor Mask: I don't understand the essence of distinguishing Relax and Outdoor Mask except for gimmicks. Well the fiber is thicker, the ingredient list is longer, but those could give the same effect after you are being exposed to UV light. So, meh, it is just the same. Rating: 3/5..INGREDIENT ANALYSIS:🤸 All if them contains essential oil and plants/flower extract, beware if you have any allergy .🤸Lactobacillus ferment doesn't trigger fungal acne.🤸 But only one sheet mask, Relax Facial Mask, which is quite safe to use if you have fungal acne .🤸 All of them are heavy with humectant. So if you're a lazybones, skip toner and essence if you're wearing Miss O Series, voila, you could directly use moisturizer/sunscreen! .*For review purpose
#unitouch
#unitouchindonesia
#sheetmask
#naturalskincare
#skincareregime
#skincareblogger
#rasiancommunity
#rasianbeauty
#sheetmask
#insommiareview
#clozetteid
+ View more details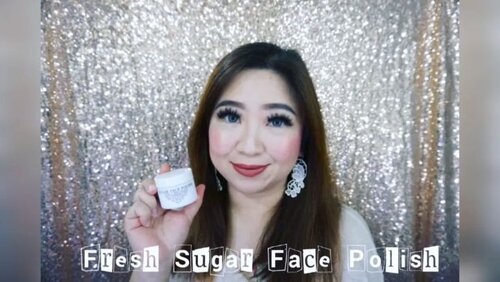 + View more details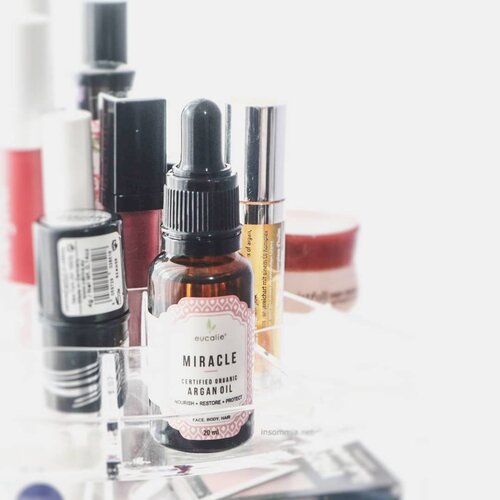 🐿️ FACE OIL
.
Setelah mencoba @eucalie_id Miracle Argan Oil *, beginilah yang saya rasakan: .
🐰 Ketika kulitmu breakout dan kemerahan, pakai argan oil yang ini enggak bikin makin parah. That's my case, bisa beda buat tiap orang
.
🐰 Buat kamu yang kulitnya kering, ini bagus! Kulit dehidrasi saya lumayan terbantu, bikin kulit kenyal dan glowy 😆😆😆
.
🐰 Tahukah kamu kalau ternyata ownernya itu chemist? Maka emang enggak main main sih, produk dari Eucalie ini sudah memakai sertifikat ECOCERT ♥️♥️♥️
.
🐰 Kalau kamu nyari produk indie lokal berkualitas, mainlah ke website mereka atau baca dulu review saya di link bio! Untuk ukuran lokal, ini masih terjangkau, lho! Biar memastikan kamu cocok atau enggak, baca aja review-nya *kekeuh 😂
#faceoil
#naturalskincare
#veganskincare
#ecocert
#skincarelokal
#skincareregime
#skincareblogger
#igbeautyblogger
#igbeauty
#skinhealth
#insommiareview
#idskincarecommunity
#clozetteid
+ View more details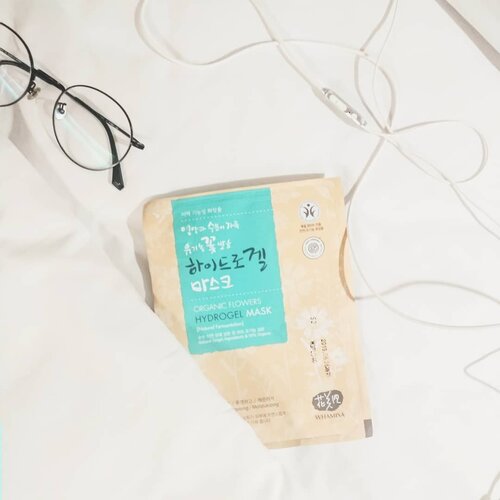 🌊 SHEETMASK.Seriously, this is heaven. I won't see any kind of sheet masks I had tried so far in the same view anymore 😂😂😂, I'm doomed.TEXTUREBecause today is
#texturetuesday
, let me introduce you to what hydrogel sheet mask was like. Hydrogel is defined as a crosslinked 3 dimensional polymeric network structure, which can absorb and retain considerable amounts of water. So there was very little essence left when I peeled the plastic off. The mask was very slidey at first, but after a while, the slidey feeling passed.INGREDIENTSWhile I'm skeptic when talking about fermented ingredients, I should say this isn't bad. I don't think fermentation skincare may provide benefits similar to those offered by fermented foods. I prefer to eat kimchi and tempeh more than to put any fermented skincare for antiaging or what else. Not many studies have provided clear conclusions about this 💁. I'm warning you if you are sensitive to botanical extracts. Lactobacillus is still not proven to trigger fungal acne, so it might be safe.WHAT I THINKIt smells absolutely divine. Citrusy, faintly herbal, floral...it has a very fresh and natural fragrance. I feel sad as it was not fit to my big forehead when I applied the other half of mask it fit perfectly.I could use this about more than an hour. I put this on my beauty fridge, and guess what? It feels incredible. It still has this cooling, soothing, refreshing sensation that persists long after the mask is out of my fridge! .So I'm very very sad when I have to take it off 🤣😭😭, it feels damn good.I don't know about the bright after effect, but I feel my skin totally hydrated 😭😭😭, plumped...this mask makes my dehydrated parts on my face more refined in the next morning.RATING7/5. I do need to increase my workload a bit so I can keep more of these on my fridge
#whamisa
#sheetmask
#koreanskincareroutine
#koreanbeauty
#skincareregime
#skincareaddict
#skincarelover
#abcommunity
#veganskincare
#naturalskincare
#crueltyfreebeauty
#crueltyfreeskincare
#crueltyfree
#rasiancommunity
#insommiareview
#idskincarecommunity
#clozetteid
+ View more details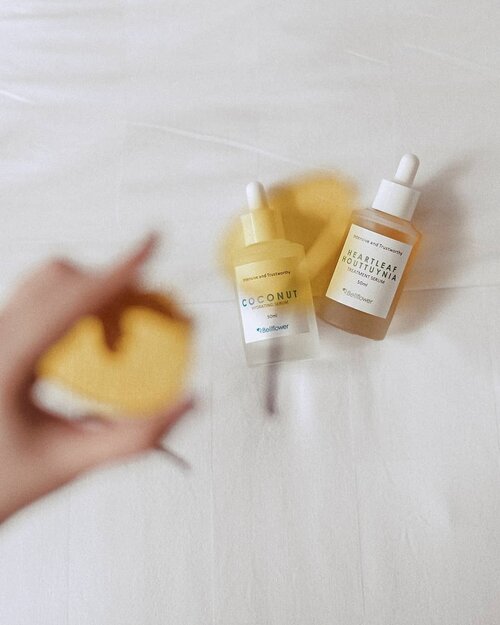 New member on my skincare family : Heartleaf Houttuynia Treatment Serum & Coconut Hydrating Serum from @bellflower_global @bellflower_official No matter what my beauty or makeup routine, a good skincare routine is the foundation I want to be working with. I do notice how silky smooth my skin has feel. I've used this for 1 month only but enough to tell some good thing being happen here ❤ So far, no irritation whatsoever. I'm in my belief to say this is a very good face serum and I'd totally recommend it!
.
📷@samseite
.
.
.
.
.
#skincare
#beauty
#clozetteid
#skincareroutine
#beautycare
#acne
#skincaretips
#naturalskincare
#selflove
+ View more details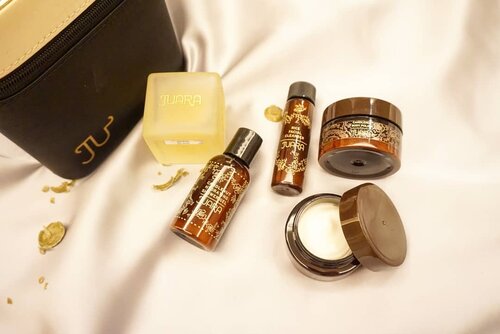 + View more details
loading ...
Back To Top