loading...
Search
295 RESULTS FOR PERFORMANCE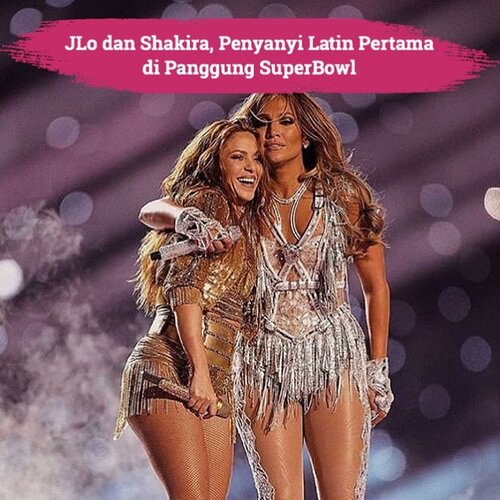 Jennifer Lopez dan Shakira menorehkan sejarah baru di panggung Super Bowl Half-Time Show dengan menjadi penyanyi Latin pertama yang tampil di acara olah raga bergengsi tersebut..Psst... fun fact about their performance: JLo and Shakira weren't paid for their Super Bowl performance!😱.Karena Super Bowl ini merupakan acara yang sangat bergengsi dengan jumlah penonton yang tidak sedikit, banyak artis papan atas yang rela tampil di sini meskipun tidak dibayar, seperti dua perempuan keturunan Amerika Latin ini.
#ClozetteID

+ View more details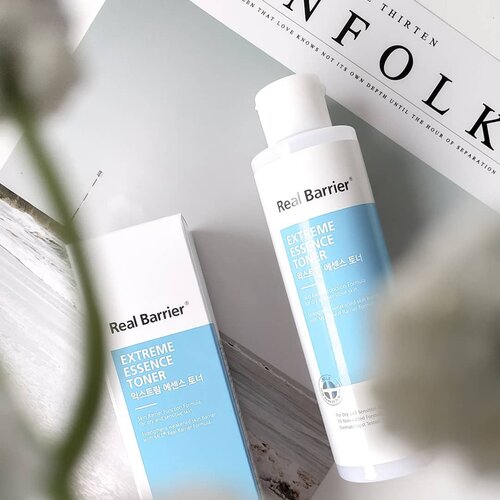 Extreme Essence Toner? What is it? Advanced replenishing toner with double benefits. I used to think it would be as extreme as its name, thick and heavy toner type, but apparently I was totally wrong! This toner feels light and provides good hydration without any stickiness or greasyness. The texture is slightly viscous with opaque white color, when spread it out, it feels watery and so refreshing because of the soft citrusy smell. Talking about the scent it's different from the 2 cleansing products that I have reviewed before, this toner smells more like orange peel.
.
Packed in plastic bottles with flip-top cap. The size is quite large 190ml and it looks like it will last a long time, because I only need 3-4 drops for my entire face.
.
Enriched with 5 kinds of hyaluronic acid, panthenol, madecassoside and allantoin, this nourishing toner effectively moisturizes and improves skin's barrier boasting long-lasting benefits.
.
I incorporate this toner on my am & pm routine, I use several layers for pm to provides good hydration overnight. While for am I only use 1 layer, it is enough to hydrate all day. I can easily say that this is my current favorite hydrating toner. The texture that feels light and sinks in quickly into my skin makes me no need to wait too long to prepared for the next skincare steps. I notice after using this toner my skin looks healthier and more resilient. I totally recommend this product for those of you who have dry dehydrated skin & looking for a hydrating toner with a light texture but have a good performance.
.
You can buy this toner and the other @realbarrier products at @stylekorean
.
.
stylekorean
#stylekorean_global
#realbarrier
#TrymeReviewme
#skincare
#dryskin
#dehydratedskin
#kbeauty
#skincareroutine
#skincarediary
#skincarelover
#skincarecommunity
#beauty
#beautycommunity
#clozetteID
#beautyblogger
#sensitiveskin
#dryskin
#skinbarrier
#koreanbeauty
#cleansingoilbalm
#creamcleansingfoam
#hydrating
#essence
#hydratingtoner
#essencetoner

+ View more details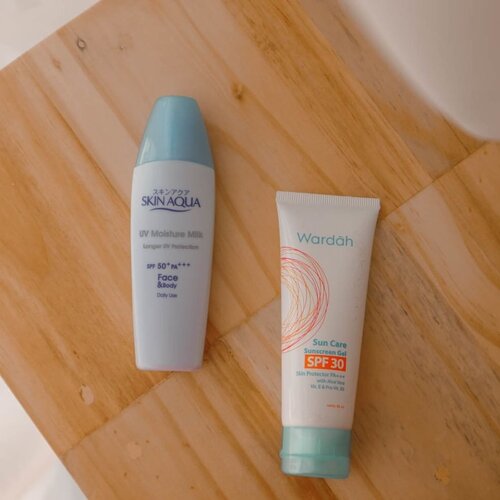 Sorryyy, gotta skip today's
#blogpost
(but u can still check another at
www.yoursundaypills.com
) cause yesterday was too much for me. I suppose to battle both of this product to see which one is better or just their entire performance and unfortunately I just gotta postponed until next week.⠀⠀⠀⠀⠀⠀⠀⠀⠀⠀⠀⠀⠀⠀⠀⠀⠀⠀Howeveeeeer, I'm just gonna put your thoughts about this product in my blog. So if you have any opinion, question, and maybe some facts pleaseee write it down below so I can make it onto my writing <3⠀⠀⠀⠀⠀⠀⠀⠀⠀⠀⠀⠀⠀⠀⠀⠀⠀⠀
#clozetteid
#yoursundaypills

+ View more details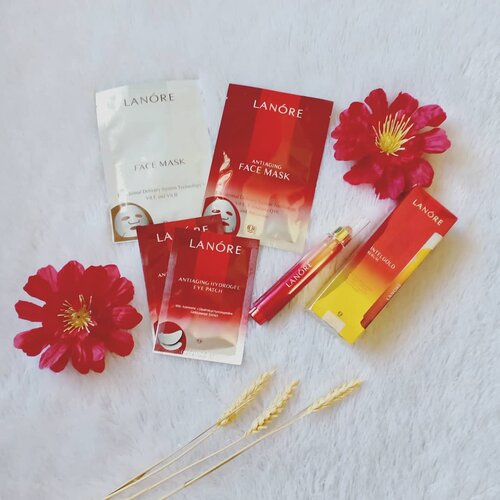 + View more details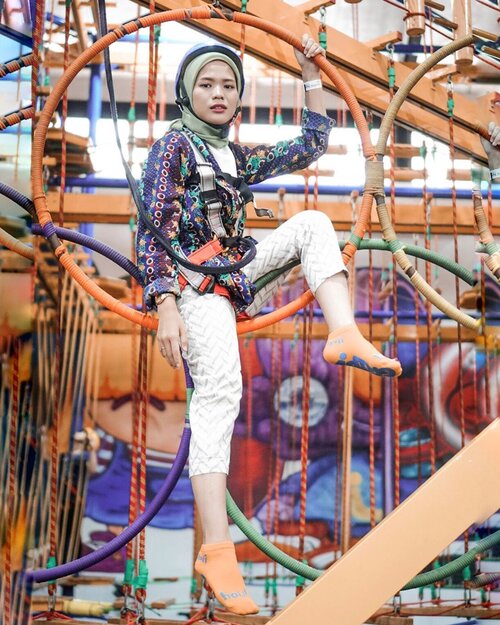 + View more details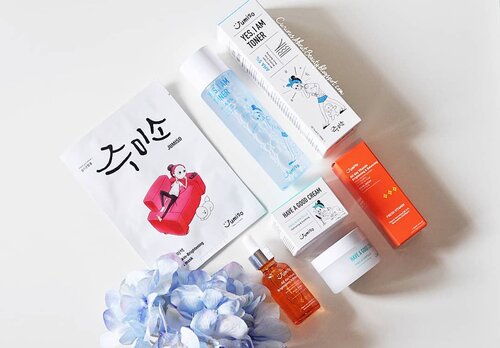 + View more details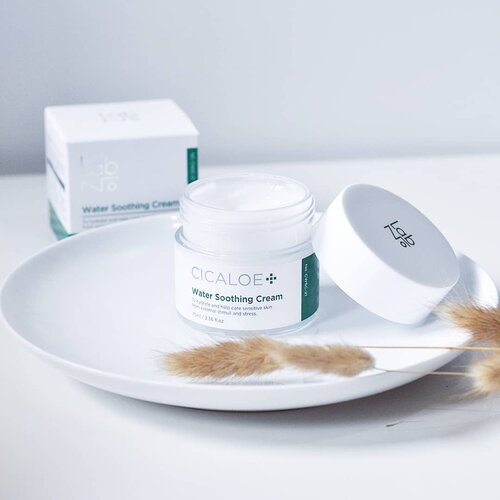 PERFECT MOISTURIZER FOR HUMID & WARM CLIMATE!
You know how hot the weather in Indonesia is nowadays, and when I kept using my thick AM moisturizing cream I used to love, my skin feels so greasy.
So I was really excited to try this @labno__official Cicaloe Water Soothing
#Cream
from @hicharis_official!
Texture: the fresh, light-gel texture is so lovely to wear daily, it absorbed quickly without any greasy layer.
Main ingredients are the main thing that caught my attention: Centella Asiatica (Cica) Extract and Aloe Barbadensis Leaf Juice as their 2nd and 3rd ingredients!
Cica is already well-known for its healing properties. With its abilities in reducing inflammation, speed-up the wound-healing process, increasing hydration level, and repairing skin's protective barrier with its antioxidant.
Aloe Vera is also a highly anti-inflammation ingredient. But because it also has enzymes, I can't use 'pure' aloe vera gel alone as a moisturizer.
This wonderful light gel moisturizer also contains glycerin, sodium hyaluronate, hyaluronic acid and ceramide.
Sadly, it also contains some irritating ingredients, such as: Orange peel oil, Bitter Orange oil, Lavender Oil & Eucaliptus Globulus Leaf Oil. So don't forget to patch test!
Performance: I've just tried it for a week, before I tried it, I have some bumps about to come out on my chin (thanks PMS!) but now it's gone! SWIPE TO SEE before-after ➡️ I got another bump in return though, but seems likely it won't turn into pimple.
And the other thing, my skin looks so dewy, but when I touch it (I know I should stop touching my face, but if I do my daughter will do it anyway lol) it's completely matte! ME LIKEY!
I'm still gonna try it for a bit longer to see how it really works on my sensitive skin. Will post the result on my blog for the further result, so stay tune!
In the meantime if you wanna try this fresh and light (and powerful!)
#Labno
#CicaloeWaterSoothingCream
, you can visit my @charis_celeb shop at:
https://hicharis.net/wennykyuuto/IfG
or click
#linkinbio
to get special price from IDR 365k to 318k.
#hicharis
#charisceleb
#charisshop
#ClozetteID
#clozetteambassador
#aestheticaccount
#minireview
#skincare

+ View more details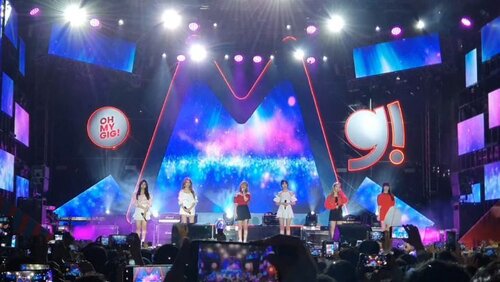 + View more details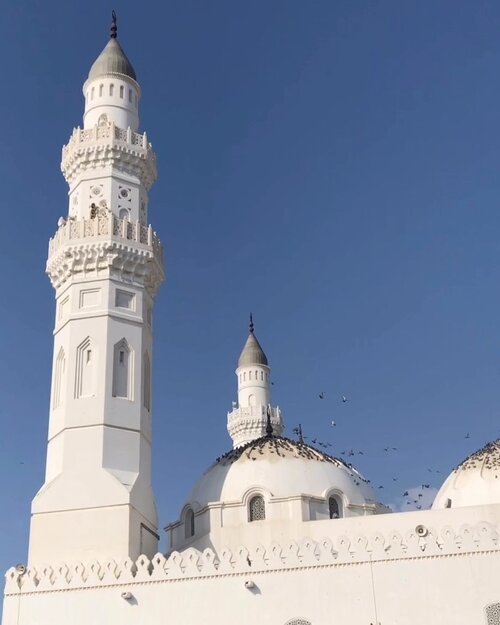 + View more details
loading ...
Back To Top