loading...
Search
707 RESULTS FOR QUICK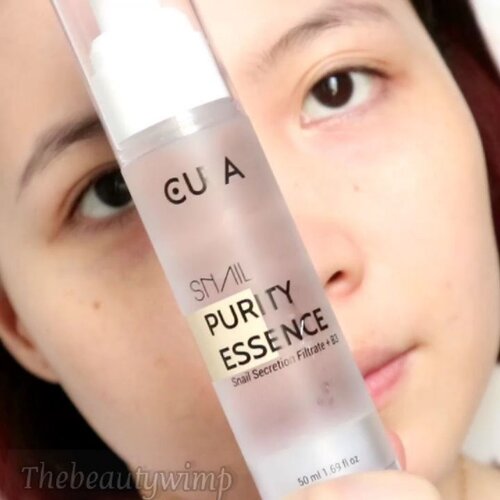 !! LOCAL BRAND !!
CURA SNAIL PURITY ESSENCE
(4/5)
@the.cura
------
Sejauh ini dan setau saya, produk lokal sekarang sudah mulai mengeluarkan Essence. Seneng sih karena pilihan menjadi semakin banyak juga.
Tapi lokal yang mengandung Snail mucin msh jarang ya.
-
Cura Snail Purity Essence ini merupakan brand local skincare, dengan klaim untuk :
- Dullness
- Hydrate & Soothe
- Smoothen skin surface
- Reduce the appereance of fine lines.
_
Yang bikin tertarik sebenernya adalah si ingredients; karena bahan tertinggi (setelah water) langsung Snail Secretion Filtrate dan Aloe Barbadensia Leaf Water. Disusul dengan Niacinamide, Adenosine, Allantoin & Caffeine.
Essence ini juga Alcohol dan Silicone FREE!! _
This essence comes in a solid clear gel that spreads so easily on to the skin. Despite of containing snail mucin, tapi tesktur nya tidak se slime-y yang saya bayangkan. Jadi bener-bener kayak gel biasa aja di kulit.
It absorbs real quick & tidak lengket sama sekali.
Pemakaiannya setelah Toner ya.
Tapi karena tekstur nya yang demikian, mau kalian masukkin ke slot serum jg gpp. Dia ini menghidrasi sekali, jadi mau kalian tandem sm hydrating serum ya semakin nampol.
_
Kalau dipake rutin, snail mucin ini beneran ampuuuh pol buat memperbaiki tekstur kulit.
Lembab nya beneran okeeee banget!!
So far di aku ga ada breakouts, karena mungkin kulitku sudah biasa dengan Snail Mucin. Tapi ada juga yg hrs adaptasi dl. Jadi disesuaikan aja dgn kondisi kulit kalian.
____
Where to get it
@elsyoungid ✨✨✨
+ View more details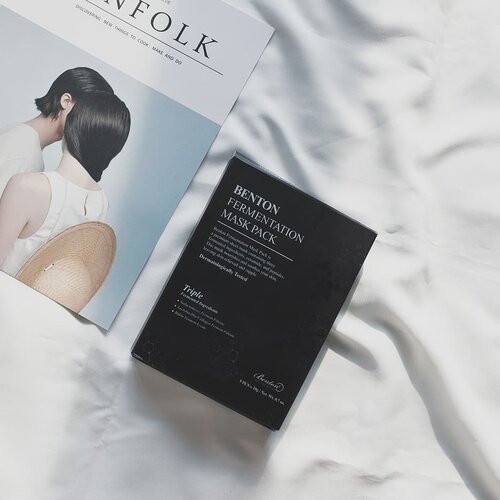 𝐁𝐞𝐧𝐭𝐨𝐧 𝐅𝐞𝐫𝐦𝐞𝐧𝐭𝐞𝐝 𝐌𝐚𝐬𝐤 𝐏𝐚𝐜𝐤
Swipe ⬅️ for the video!
Fermented skincare are happening these days. So does the latest addition to @bentoncosmetic Fermented Line, Fermented Mask Pack.
It contains 3 premium fermented ingredients, Galactomyces, Bifida, and Lactobacillus. There's 5 sheet mask in one pack. Here's my quick review on it!
PACKAGING - Different from ordinary sheet mask, Benton Fermented Mask Pack comes in clean, elegant, matte black packaging. We can see the ingredient list on the back. I love the design!
TEXTURE - As you can see on the video, it's rather thin and you can put the mask easily on your face. The size is ok, but a little too big for people with small face like me. It claims to stick through the contour of the face, but in my case it's a bit hard regarding the comparison of the mask and my face size.
FRAGRANCE - Although this is a fermented product, there's no funny smell and i found it pleasing. Sensitive nose approved!
AFTERMATH - Essence on this sheet mask is enough, not too many and not too little. After application my face feels a bit sticky for a while. My skin then became firm and moisturized enough after all the essences are absorbed nicely.
Overall, i give this mask 7 out of 10.
For the complete review, head to my blog
www.akpertiwi.com
!
P.S - This was given by Benton to me for review purpose.
#vsco
#clozetteid
#review
#skincarereview
#skincarevideo
#kbeauty
#kbeautyenthusiast
#skincarejunkie
#skincareenthusiast
#beautyenthusiast
#koreanskincare
#beautyblogger
#beautybloggerindonesia

+ View more details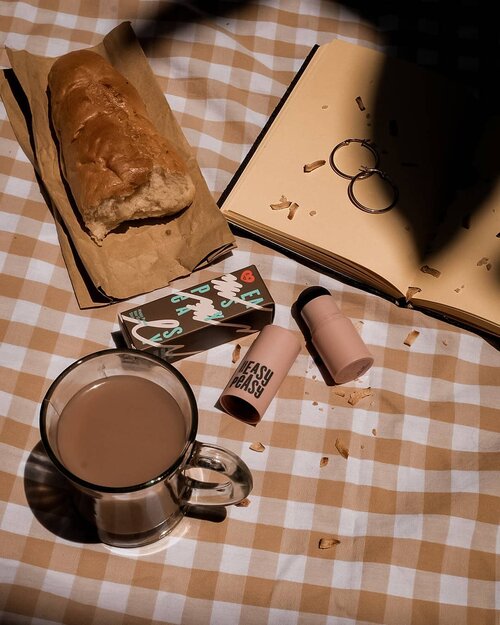 Yesterday I had anxiety regarding my thinning hair. I decided to give this product a chance, and it's fantastic! So glad I gave this product a try. It works great. It's pretty much covered my bald spot completely and lasted a whole day. It blends well with my hair, and I now use it daily. Thank God, I got my confidence back! I'll be purchasing again. Definitely recommend this for anyone who needs a quick cover-up because of thinning hair✨Get yours now at
hicharis.net/Itachenn/GRE
(click direct link in my bio)
#charisceleb
#charis
#hicharis
#easypeasy
#haircover
#productreview
#clozetteid
+ View more details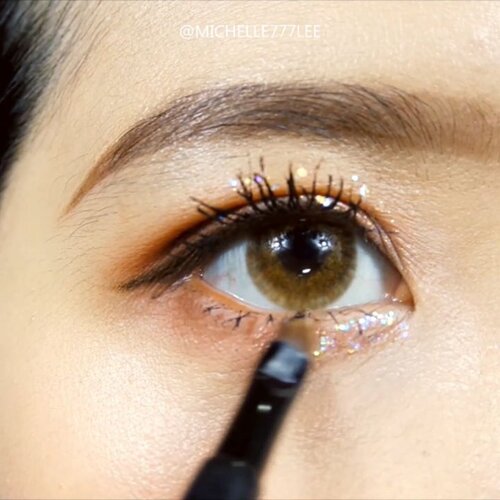 [[The Fepi Beauty Products Review]].Hi, MiLuvsKemarin aku pernah unboxing paket kiriman dari @thefepi yang adalah perusahaan dari Korea Selatan yang menyediakan berbagai fashion ternama untuk wilayah Indonesia. Nah, sekarang mereka mau merambah ke beauty juga nih. Jadi ini salah 2 product yang mereka jual & akan aku review di sini..❤ Macqueen Waterproof Slim-Shot Gel Liner (Rp 220.000,- for 1+1)❤ Shades: 02 Dark Brown❤ REVIEW+ PLUS:+ Super Slim+ Easy to use+ Glides Smoothly+ Intense color+ Quick set+ Smudge-proof+ Water-proof+ Long lasting+ No creasing.-MINUS:- Doesn't contains much product.❤ Unleashia Get Loose Glitter Gel (Rp 350.000,-)❤ Shades: No 2 Starlit Chaser❤ REVIEW+ PLUS:+ Cute Packaging+ Easy to apply+ Pretty glitter color+ Doesn't feel sticky+ Quick set+ Water-proof+ Long lasting+ Contains lots of product (a little goes a long way)+ Easy to remove.-MINUS:- None.
#MicelReview
#ClozetteID

+ View more details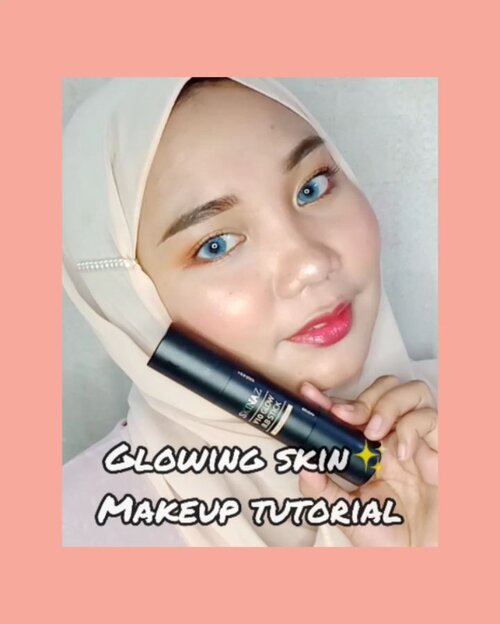 + View more details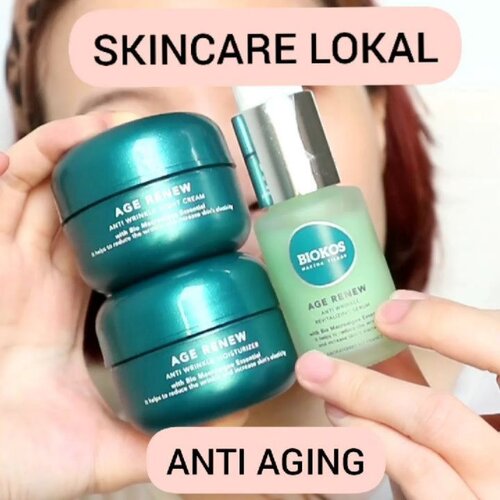 𝗕𝗜𝗢𝗞𝗢𝗦 𝗔𝗚𝗘 𝗥𝗘𝗡𝗘𝗪 𝗦𝗘𝗥𝗜𝗘𝗦___Skincare terobosan baru dari Martha Tilaar Innovation Centre ini keluar dengan beberapa series, since I have dry skin dan skin concern lebih ke fine lines makanya aku memilih yang Age Renew Series.Dia hadir dengan 3 produk yaitu :• 𝗔𝗻𝘁𝗶 𝗪𝗿𝗶𝗻𝗸𝗹𝗲 𝗥𝗲𝘃𝗶𝘁𝗮𝗹𝗶𝘇𝗶𝗻𝗴 𝗦𝗲𝗿𝘂𝗺; Merupakan water-based serum yang ringan dan mudah diratakan. Ada cooling sensation ketika di aplikasikan tapi gak ada kandungan alkohol nya kok 👌it absorbs in to the skin pretty quick dan agak tacky sedikit, tapi begitu ditimpa krimnya sih oke. Kalo agak tacky gini bagus kalo jadi primer makeup, krn makeup jg lbh nempel. • 𝗔𝗻𝘁𝗶 𝗪𝗿𝗶𝗻𝗸𝗹𝗲 𝗠𝗼𝗶𝘀𝘁𝘂𝗿𝗶𝘇𝗲𝗿 (𝗗𝗮𝘆 𝗖𝗿𝗲𝗮𝗺)Day cream yang menururtku cukup ringan, and doesnt make the skin feels suffocating during humid weather. Lembab nya cukup, gak over gimana gitu sampe keliatan greasy Jadi kurasa untuk oily skin pun masih bisa. Ada titanium dioxide nya sih, tapi entah berapa presentase nya jadi tetep pakai sunscreen aja. Di urutan ketiga teratas ada squalane dan ada bisabolop juga euy! 👌 •𝗔𝗻𝘁𝗶 𝗪𝗿𝗶𝗻𝗸𝗹𝗲 𝗡𝗶𝗴𝗵𝘁 𝗖𝗿𝗲𝗮𝗺Nah night cream nya ini aku cukup suka, termasuk kategori light moisturizer dan mudah diaplikasikan (ga seret gt lo). Dia tipe pelembab emmolient / occlusive karena lebih contoh ke silicone. Gak papa aku suka! Karena locked moisture lbh manteb.___𝑪𝒐𝒏𝒄𝒍𝒖𝒔𝒊𝒐𝒏 :Semua series Age Renew sebagai produk anti aging menurutku tipe yang general. Jadi semua bisa pake. Dia cenderung "emphasize" ke hydration, ya dengan hidrasi otomatis kan kulitmu ga gampang berkerut bebs.Dan condong ke emmolient/occlusive banget sehingga bisa menutup gap-gap / fine lines di kulit mu itu jadi lbh smooth. Ya itu fungsinya silicone.Menurutku wanginya lumayan ya, tapi gak mengganggu banget sih tapi yang sensitif dengan fragrance monggo diteliti kembali...@biokos_mt
#iscxbiokos
#isccollab
#biokosmt
+ View more details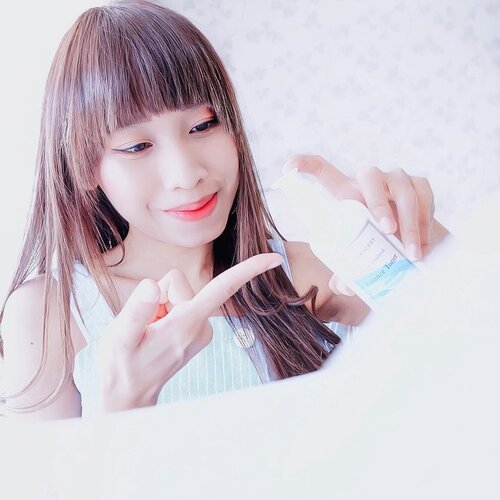 Brightening toner !Akhirnya aku menemukan toner yg ga cuma bs melembabkan dan menghaluskan kulit, tapi juga bisa sekaligus mencerahkan 😍-What's good?The texture like a soft gel, but after you applied it into skin, the texture will change like a water — I like the texture like that !Brighten our skinSmoothenMoisturizeQuick to dryNot sticky at allSensitive skin approvedDown side?Well, I need the travel size of it. I really like this essence toner. But the bottle is to big. I need to put some product into a small bottle.-Overall, I like this essence toner. Oily skin like me, still accept the essence toner like that. I think, this toner controlling my sebum production. I rate it 4.5/5.-How to use?Put this essence toner after the cleansing step. Use it twice a day.-Where to buy?Just take a look on my @charis_celeb shop
http://hicharis.net/tephieteph/GvUWrite
this link and go get the special price ! ☘️...
#clozetteid
#charis
#charisceleb
#hicharis_official
#glowberry
#glowberryessence
#essencetoner
#koreanbrand
#koreanbeauty
#koreanbeautyproduct
#moisturizer
#bloggersurabaya
#bloggerjakarta

+ View more details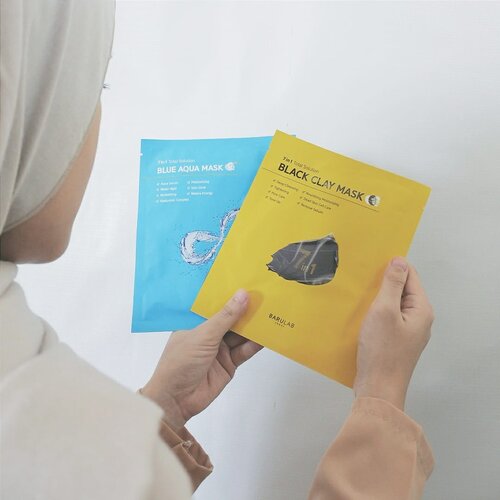 Korean facial mask never failed to amaze me. This time i try @barulab Black Clay Mask & Aqua Mask. Barulab offered me to try their products and they come to my home flying directly from Korea 😚🇰🇷Here's my quick review on these two:
PACKAGING - Just like another sheet mask, plastic single packaging. But i love that they included instruction with English for international users, very convenient.
FRAGRANCE - Unlike some Korean sheetmask that usually heavily-loaded with perfume, i can't find fragrance or perfume on the ingredient list of each package. They didn't smell funny, though.
BLACK CLAY MASK - This is an unique product, a clay mask that comes in a form of sheet mask. I never use something like this before. You can swipe to see the details of the mask. First, you apply two pieces of sheet mask with a layer of 'clay mask' beneath of it. Then you leave it for 40 minutes (pretty long, yes). The sheet mask then dried, you take off the mask & rinse with water. It feels like you're wearing some big 'pore-pack'. With just one application, i didn't see a big change on my skin but i pretty sure my skin doesn't feel dry. This is a good and innovative way to use clay mask without being messy.
BLUE AQUA MASK - Basically more 'conventional' sheet mask. For people with dry skin, it's a must to use hydrating mask after clay mask. The sheet is very thin, adheres well to the skin, and lots of essence. It is nice and cool using this after using the Black Clay Mask before.
Overall, Barulab's sheet mask are pretty good. As i expected of Korean brand! They're pretty efficient and innovative. I give 9.5 out of 10 for these two 😉👍 @barulab_kr
#바루랩
#BARULAB
#블루아쿠아마스크 #블랙클레이마스크
#vsco
#clozetteid
#kbeauty
#kbeautyaddict
#kbeautyenthusiast
#beautyenthusiast
#beautyjunkie
#skincareenthusiast
#beautyblogger
#beautybloggerindonesia

+ View more details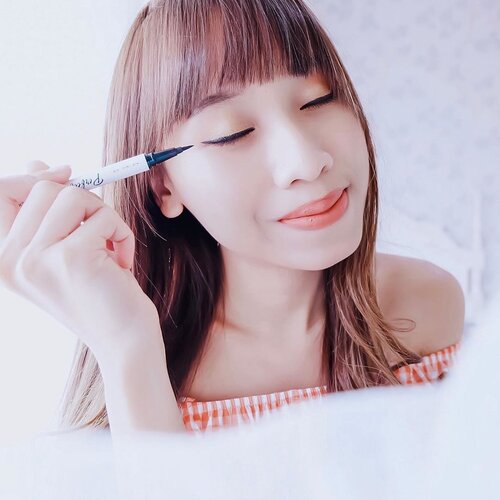 Beauty is power;
a smile is its sword.
-
Here we go !
I proudly introduce to you, 2 best products from @klikjbs :
What's good?
Black eyeliner
Good pigmentation, clearly black, waterproof, quick to dry, long wearing, light wearing, easy to use or create a wink liner and the brush is friendly for beginners. I RATE 4/5
Eyebrow liquid pen
#DarkBrown
Good pigmentation, easy to apply, the texture is good, long wearing, and natural finish. I RATE 4.5/5
Down side?
Black eyeliner
The texture is too liquid, so easy to make a mistake when you draw a line.
-
Wanna to try?
I recommend the eyeliner for you !
Check on their page now @klikjbs 🍂
.
.
.
#clozetteid
#jbs
#jbscosmetic
#jbsprincess
#beautyisyou
#blackeyeliner
#eyebrowliquidpen
#eyebrowpen
#tephcollaboration
#bloggersurabaya
#bloggerjakarta
#beautyreview
#makeuptutorial
#makeuplooks

+ View more details
loading ...
Back To Top