loading...
Search
493 RESULTS FOR REMINDER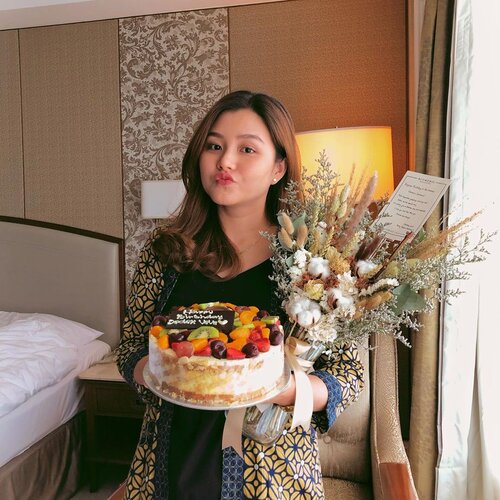 birthday always reminds me to be grateful for everything i have👻 Thank you lord for my birthday! I thank you for all the blessings I have received but especially for life itself. and thank you for the cake and flowers 🌸 @dannytsetiamanah ...
#birthday
#22
#feeling22
#clozetteid
+ View more details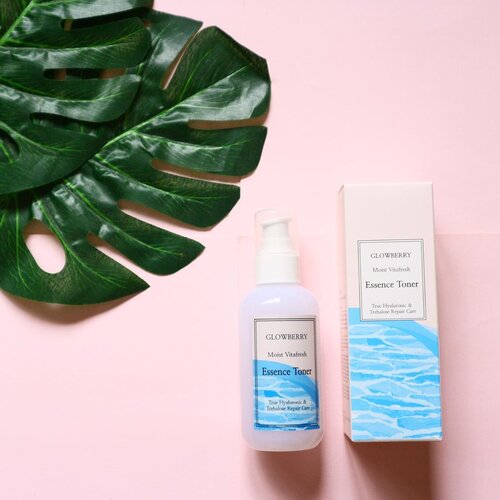 🍒 Glowberry Moist Vitafresh Essence Toner
Review:
You might be confuses because of the name. Is it toner? Or is is essence?
Well, this product is supposed to be used as the first step of skincare, but for me. I prefer to use it as the 3rd step, after toner and serum.
It's contained hyluronic acid and trehalose for repairing care. It's claimed to makes skin bright by gently peeling impurities, filling the skin with moisture, and balance the skin's pH level.
_ 🍒 It has thin slimy texture which is remind me of snail essence, but surprisingly it absorbs to the skin quite fast. Leaving the skin moist and soft without heavy or greasy feeling. Oh, it also doesn't have any strong scent, or almost scentless.
_
🍒 I have been using this product for 2 months, what I've seen this product do to my skin are, it makes my skin softer and smoother, balance the moisture level of my skin which make my skin doesn't feel oily nor dry 😍 it also have a quite amount of products, 150ml. It will last around 4 months for me 😄 .
.
Where to buy?
https://hicharis.net/elyayaa/
(direct link on my bio) .
.
@hicharis_official @charis_celeb
#charisceleb
#koreanskincare
#kbeauty
#abcommunity
#skincareblogger
#idskincarecommunity
#ellskincaregame
#hicharis
#glowberry
#skincarereview
#clozetteid
#bloggerceriaid
#instabeauty
#asianskincare
#skincarebloggers
+ View more details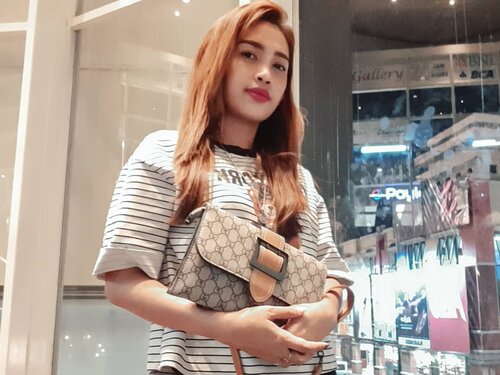 + View more details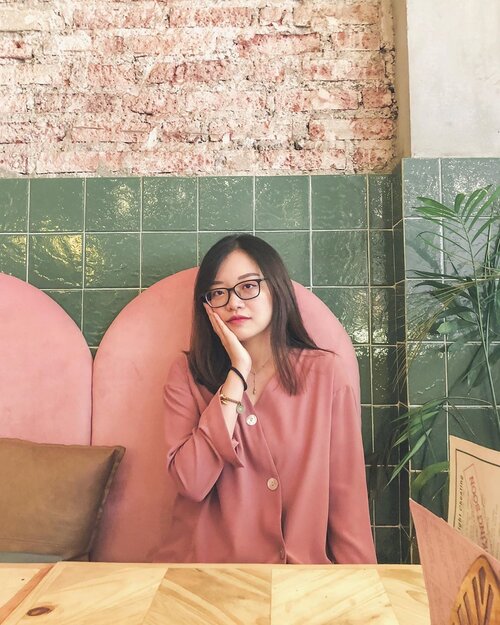 03.11.19 — I don't know about you
But I'm feeling twenty-twoooo 💕
.
As I'm getting older, birthday isn't that big of a deal anymore. It's just a reminder for myself, that I'm getting older and need to be a better person.
My wishes are simple; happiness for myself and everyone around me, and hopefully I can be the salt and light for others ✨✨
.
.
.
#posesakitgigi
#jessicaalicias
#Imturning22
#slowliving
#clozetteid

+ View more details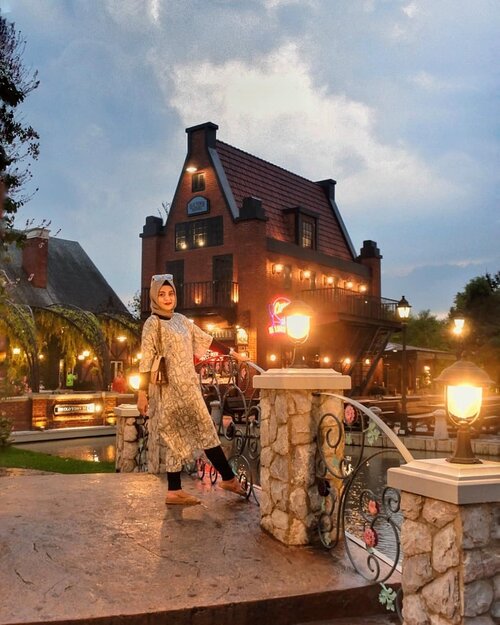 Masih inget khan dulu waktu kecil, kita pernah bangga akan sederet profesi keren saat ditanya tentang cita-cita. Dan saat beranjak dewasa, Kita jadi lebih realistis. Gimana Kalo sekarang ?Saat ini antara cita cita Dan gengsi beda tipis. Lucunya kita kadang gak sadar kalau gengsi terselip di antara cita-cita. Padahal kalo disadari itu menguras pikiran dan akan merasakan kekecewaan yang berlebihan nanti. Bahkan bisa terhindar dari hal-hal yang kurang bermanfaat yang hanya menguras energi dan waktu. Nah, cita-cita yang sekarang Di perjuangkan tercipta dari rasa gengsi atau memang dari hati?
#SelfReminder....
#ClozetteID
#chocolateville
#chocolatevillebangkok
#likeforlikes

+ View more details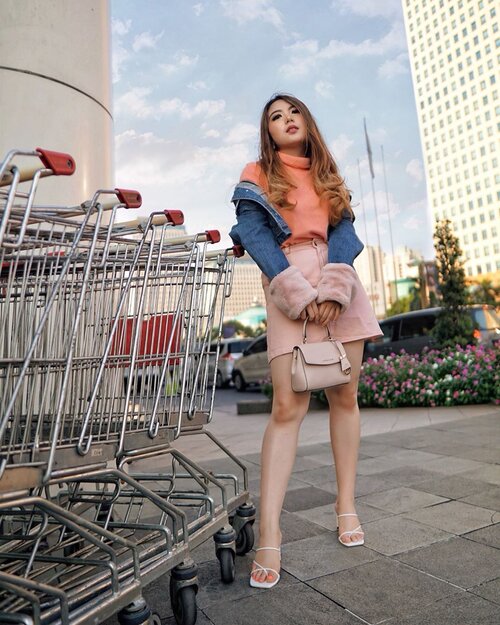 + View more details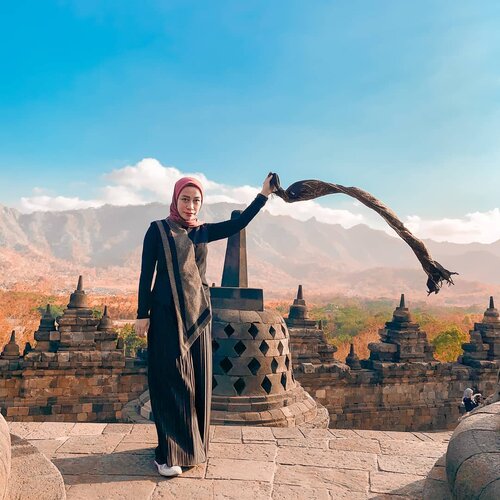 #fillyawiebercerita-
The cure of unsecured -. " Be kind for everyone you meet is fighting a battle you know nothing about. Be kind, always".Ini adalah salah satu quotes yang saya sangat sukai dan menjadi self reminder bagi diri sendiri..Banyak dari manusia zaman now mudah sekali berkomentar, hanya dgn melihat sebuah gambar di media sosial kadang orang bisa merasa mengenal dan tahu seluruh cerita hidupnya. Berkomentar dengan ringannya, dah kayak malaikat Roqib dan Atid aja, paham bener setiap detail perbuatan orang lain. .Ya Social media telah membuat hidup kita menjadi konsumsi publik, kita suka atau tidak, sadar atau tidak. Walaupun begitu bukan berarti orang berhak seenaknya berkata, mengomentari sesuka hati. Karena semua ada etikanya..Tahu kah kalian wahai netizen, sebelum kalian sibuk komenin hidup seseorang, ss gambar orang lain untuk jadi bahasan di grup chat atau sekedar bahan tertawaan saja..Sebelum kalian komen, kita nih makhluk yang paling lemah kalau sudah urusan bertentangan dan bertengkar dengan diri sendiri. We have sustainable fight and Battle with our self esteemed, battle for feeling not good enough as a wife/mother, battle with double chin, battle with size and so on..Sebelum orang lain meruntuhkan pertahanan kita dengan perkataan "qo anaknya belum bisa tengkurap sih?", " qo belum usia segini belum menikah?" dan lain sebagainya..Kami bahkan telah memborbardir pertahanan kami dengan segala macam pertanyaan yang menusuk seperti itu. "gemana kalau tetangga ngomong ini..". "gemana kalau sodara nanya kapan kawin?", gemana gemana gemana.....Obat dari Unsecured adalah merasa diterima dan akan baik-baik saja walaupun hidup kita ternyata berbeda dengan orang kebanyakan. .Everyone fight their own battle, so be kind and careful with your word. Karena Menjadi baik itu bukan hanya tentang memberi tapi juga tentang mencoba untuk mengerti dan merasakan kondisi orang lain..Berbuat baiklah dalam ucapan dan perbuatan. Dunia boleh menggila, tapi kita jangan. Karena action dimulai dari diri sendiri..Agar jangan sampai ada
#sulli
atau
#joker
yang lainnya..X.OAwie.📸 @ashraf_suhaimi
+ View more details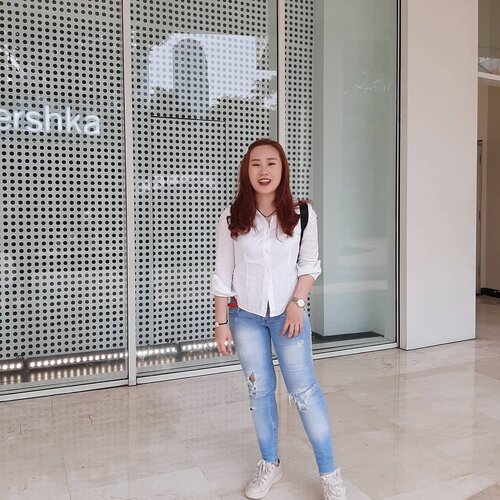 Dari luar keliatannya aja seneng, didalemnya siapa yang tau? Sempet kaget banget liat beritanya Sulli, soalnya kemarin masih liat postingan IG nya dia jg, terus juga tadi pagi atau kemarin masih photoshoot juga.
ㅡ
Reminder buat temen2 netijen, stop cyberbullying. Kata kata yang menurut kalian sepele, bisa jadi somewhat trigger ke orang yang kalian tuju. Lidah tidak bertulang, jari tidak berperasaan. Please use the internet wisely.
#ripsulli
we dont deserve you.

+ View more details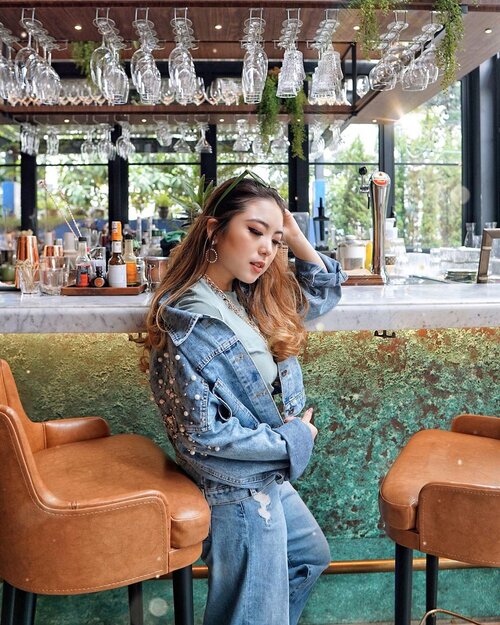 + View more details
loading ...
Back To Top