loading...
Search
2,647 RESULTS FOR SAYINGS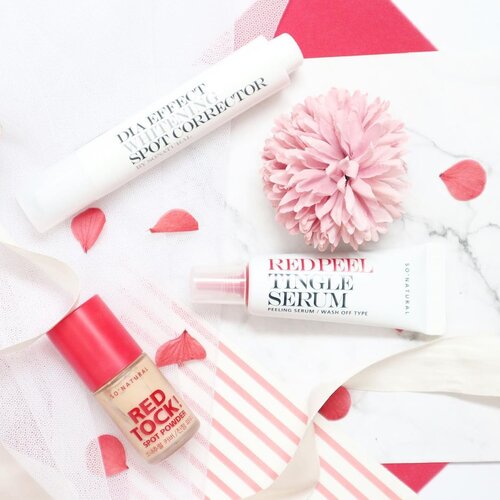 + View more details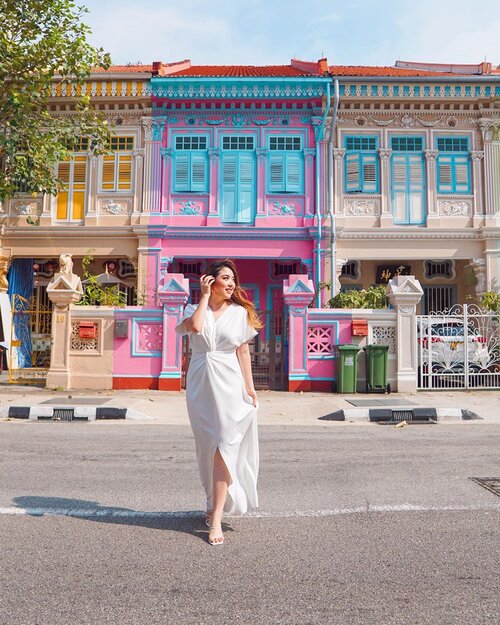 + View more details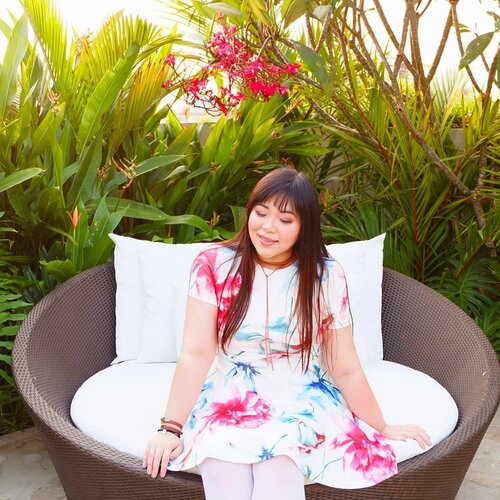 Words cuts.
Too often people finds it so easy to say things that they think is funny, or means nothing - just some flippant words for a cheap or two, but for some (i would say a lot) those words cuts. Deeper than you ever thought and for plenty of us who feels more, we carry it with us like scars.
I'm used to be teased, being bigger than your average petite Asian stereotypes, even when i was once skin and bones, i was never skinny enough for people to stop commenting about my body.
With my demeanor (i am naturally shy, some people mistaken my shyness as bitchiness and sometimes arrogance but when you are older than me/someone i know/a friend of a friend then i tend to hide my shyness with jokes and laughter - which again people mistaken as a welcome sign to say demeaning jokes about me) and my years-younger-appareance (young uns, i'm probably old enough to be your mother) it's just so easy to get too comfortable to say stupid things to me and think that it's okay.
What's weirder to me? Is those people who attacks with their snakey tounges usually have their own weight problems (on both spectrums), this makes me believe that it's their own inability to accept and love their bodies that makes them bitter with the way i love mine. Sad people are pathetic, in their minds others who they think shares their problem (although honestly, they are usually a lot bigger than me) should be as sad and bothered as them, therefore they try to bring you down by saying mean things about you.
Have you ever think people who says mean things about you this way? Coz i know for a fact that it's true... Why can't we all be a little kinder, a little more cautious with our words?
#ootd
#ootdid
#mybodymyrules
#sbybeautyblogger
#bblogger
#bbloggerid
#influencer
#influencerindonesia
#surabayainfluencer
#beautyinfluencer
#beautybloggerid
#beautybloggerindonesia
#bloggerceria
#beautynesiamember
#influencersurabaya
#indonesianblogger
#indonesianbeautyblogger
#surabayablogger
#surabayabeautyblogger
#bloggerperempuan
#clozetteid
#girl
#asian
#notasize0
#personalstyle
#surabaya
#effyourbeautystandards
#celebrateyourself
+ View more details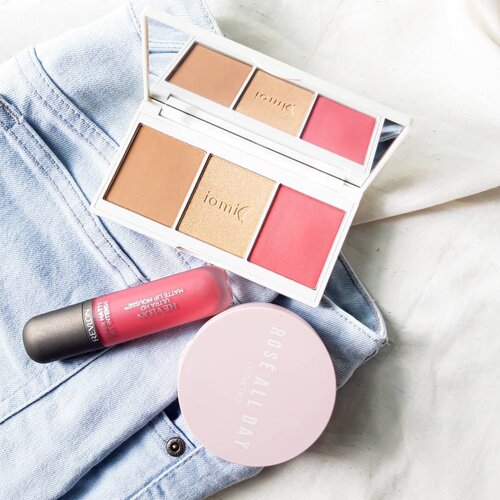 #TextureTuesday
Iomi 3in1 Face Palette (Bronzer, Highlighter & Blush) - Aurora Bloom. Iomi is cruelty free, vegan, & Halal brand. ✨Dolce is a glow satin matte finished Bronzer that is very easy to blend with a smooth texture. It can be used as a base for eyeshadow and contouring✨Twilight Pop is a golden yellow highlighter that gives a natural glow effect✨Rosé is a Rose Pink Blush that adds a pop of glow. No need to be afraid of the harsh line because it is easy to blendI can say its a good face palette, suka banget dengan face palette karena lebih praktis dan travel friendly. Cantik warna blushnya, pink gitu dan pigmented banget. Cukup satu kali usap ke brush udah kelihatan banget pas di pipi. Warna-warnanya juga wearable dan buildable. Bronzernya memang lebih soft jadi gak terlalu pigmented jadi butuh beberapa kali usap, highlighter lumayan bagus.Do you have any face palette? 🐰
+ View more details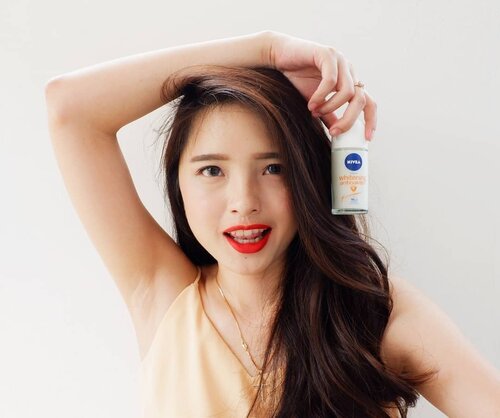 + View more details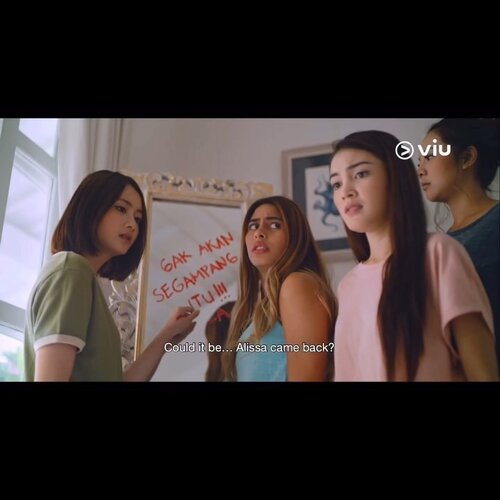 #KicasxMovie
Disclaimer dulu, aku gak pernah sama sekali nonton Pretty Little Liars versi aslinya.
@pllindonesia Pretty Little Liars cerita tentang 5 sahabat. Sempet bubar karena salah satu di antara mereka yang paling berpengaruh, Alissa @yukikt - tiba-tiba menghilang. Setahun kemudian Sabrina @valerieethomas - Hanna @anyageraldine - Ema @eykafarhana - Aria @___shindyhuang bersatu lagi karena Alissa ditemukan. Sayangnya dalam keadaan tak bernyawa lagi. Juga tiba-tiba muncul banyak pesan terror dari seorang berinisial 'A'. Gak sembarang terror, tapi tentang rahasia mereka yang sebenernya CUMA Alissa yang tau. Pusing gak lu???!!! Versi Indonesia ini dibuat dengan background Bali. Dengan Kota fiktif bernama Amerta. Secara keseluruhan, aku menikmati banget series ini. Dag dig dug-nya, drama-nya, 'spooky'-nya, tangis-nya, lawakan-nya, dan lainnya deh.
10 episode di Season Pertama mereka ini beneran banyak banget kasih pesan. Let me break it down to you ;
1) Women empowerment.
2) Love Your Self.
3) Bagaimana berhadapan dengan society (yang kadang menyebalkan)
4) Say no to bullying. Tersirat juga pesan bagaimana caranya kalo kalian ada di lingkungan tersebut.
5) Kasih pandangan tentang 'How to deal with Toxic Relationships'. Bukan hanya soal pasangan, tapi juga soal pertemanan.
Masih banyak deh pesan-pesan yang bisa diambil. Tapiii... Kalau boleh jujur, series ini bisa jadi trigger buat mereka punya 'issue'. Yup! Family issue, daddy issue, mommy issue, & trust issue. So, just be ready with your emotions :) Walaupun ada beberapa yang ganjel di hati aku, @langidmerah berhasil kok bikin aku terkagum-kagum. Character development-nya mantul, gak ada yang lebih kuat gak ada yang lebih lemah. Balance! 10 eps kita bisa bener-bener kenal sama 5 karakter utama. Acting 5 cewek di atas juga keren sih menurutku. I LOVE IT SO DAMN MUCH!
Please @viuindonesia - Season 2 yahhhh!!! Pleaseee!!!! 🥺🥺🥺 Aku juga jatuh cinta sama Soundtrack mereka, Secret by @jennifercoppenreal20 (Pssstttt, aku nunggu muncul di Spotify yah)
•
•
•
#clozetteid
#PrettyLittleLiarsIndonesia
#PrettyLittleLiars
#PrettyLittleLiarsAsia
#PLLIndonesia
#prettylittleliarsonviu
#movie
#moviereview
#movietrailer

+ View more details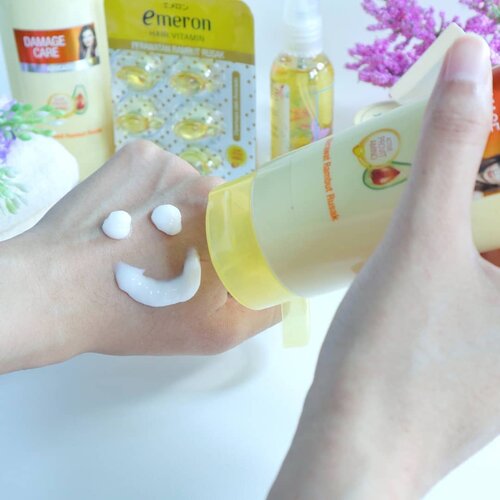 "When life is sweet, say thank you and celebrate. And when life is bitter, say thank you and grow." -- Shauna Niequist.Sudah 2 bulan enggak bisa kemana-mana, gak bisa ke mall, gak bisa jalan-jalan, bahkan gak bisa kerja. Tapiii sudah 2 bulan juga rambutku dapat beristirahat dengan baik dan mendapatkan nutrisi mewah dari rangkaian Emeron Complete Hair Care!Selalu ada hikmah di setiap masa-masa sulit yang kita hadapi. Mari selalu bersyukur, girls. Yuk,bangun positive mindset agar masa karantina dapat kita jalani dengan baik dan tetap produktif!Ada resep mudahnya di blog-ku loh 😌 udah cek? link on bio, ya.Sebentar lagi lebaran, tetap
#DirumahAja
dan
#DengarkanHatimu
❤ Kita pasti bisa melalui masa-masa sulit ini.@emeronhaircare.....
#ClozetteID
#Emeronhaircare
#Emeron
#뷰티 #뷰티스타그램 #뷰티블로거
+ View more details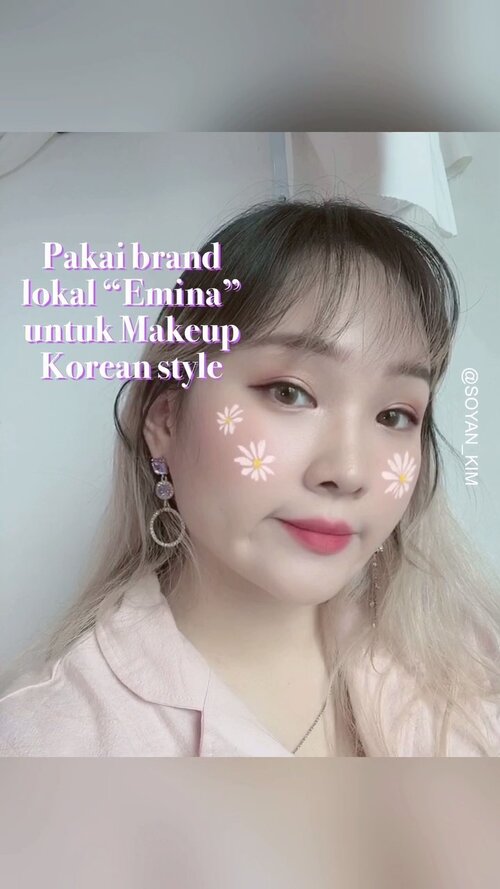 여기 현지 메이크업 제품들로 한국식 메이크업 해보기!Pakai brand lokal untuk Makeup daily korean style!Someone say right answer! Yes i do One brand makeup @eminacosmetics 💜All items i choose from them and you need only few items with affordable price 😆-BB cream: Rp.34,000Bare with me: Rp.53,500Eye brow: Rp.84.000Eye shadow: Rp.41,500Eye liner: Rp.63.000Lipstick: Rp.60,500-
#koreanmakeup
#onebrandemina
+ View more details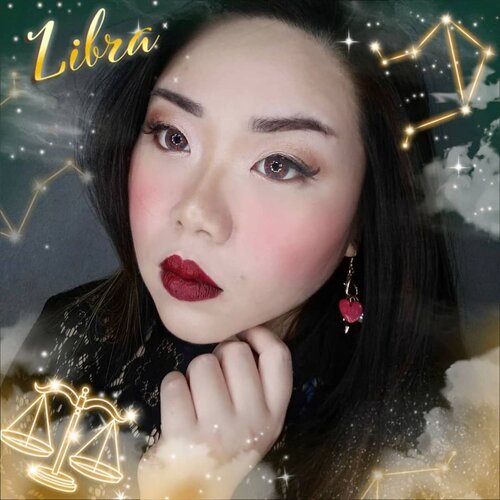 + View more details
loading ...
Back To Top