loading...
Search
272 RESULTS FOR SCARS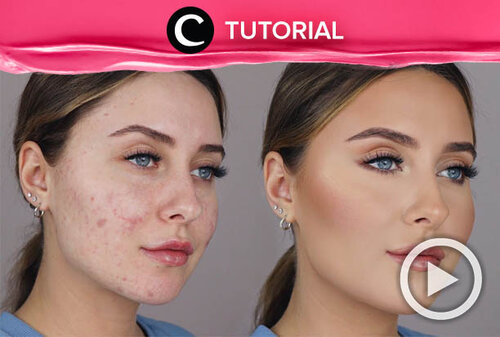 Masih sering gagal menyamarkan acne scars pada wajahmu? Coba intip tips makeup ini:
http://bit.ly/3bzCJ1U
. Video ini di-share kembali oleh Clozetter @dintjess. Lihat juga tutorial lainnya di Tutorial Section.

+ View more details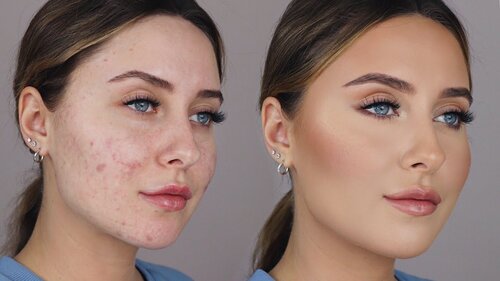 HOW TO COVER ACNE SCARS *easy & non cakey* - YouTube
+ View more details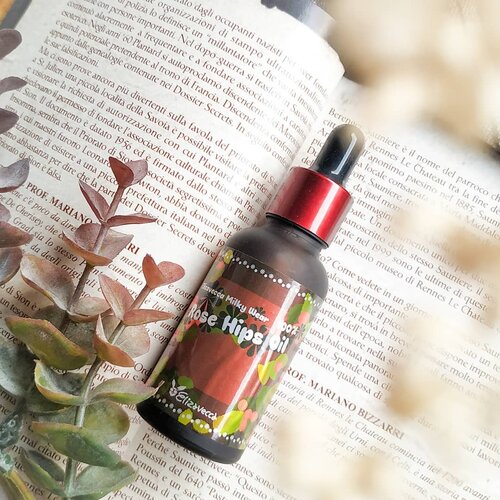 Elizavecca Milky Wear 100% Rosehip Oil
.
This is the first oil that I dare try to apply it on my face. I have read about how good rosehip oil is, some people said it works like magic for the skin. .
First, I'd like to highlights what are the benefits of rosehip oil as stated at littlediy.com
❤ Fades Wrinkles : It help stimulate collagen production & slows down aging.
❤ Fights Acne : The oil's acid content helps prevent blackheads & whiteheads.
❤ Evens Skin Tone : Using it at night to fade scars, spots & pigmentation.
❤ Fade Stretch marks : Massage oil into your stretch marks to help repair the damage skin.
❤ Hair Growth : Helps repair the damaged hair & promots healthy hair growth.
.
The oil housed in frosted amber glass dropper bottle. I think this is the old packaging, because they already have the new packaging with their cute piggy illustration on it.
.
Since it's 100% rosehip oil & there's no artificial fragrance added, so it's smell slightly musty.
.
It has clear & liquid texture, feels abrasive and greasy, so I chose to mix it with my moisturizer before applying it onto my face to reduce its uncomfortable greasy feeling and unpleasant scent.
.
This oil works pretty well for my seasonal dry patches. I frequently have dry patches due to weather changes or when my skin got bad reactions of a new products. By using this oil, I can see that my dry patches are slowly disappearing and my skin has become more moisturized.
.
I plan to use it for my thighs stretch marks. My weight increased dramatically, around 11 kg, so stretch marks appeared on my thighs. I will share how the results later...
.
This product was provided by
#elizavecca
in exchange for honest review.
.
.
#rosehipoil
#elizaveccarosehipoil
#clozetteID
#bloggirlsid
#kbbvmember
#beauty
#beautyblogger
#beautyreview
#beautycommunity
#skincare
#skincarereview
#skincarecommunity
#skincareroutine
#skincarediary
#skincarelover
#kbeauty
#koreanbeauty
#kskincare
#koreanskincare
#koreanmask
#koreansheetmask
#glowingskin
#glowskin
#acneproneskin
#antiacne
#acne
#sensitiveskin
#acnetreatment

+ View more details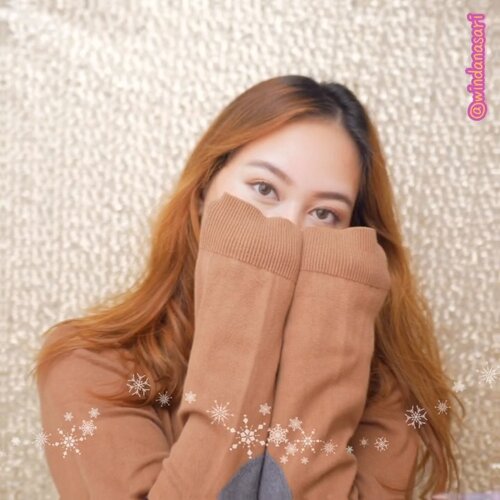 + View more details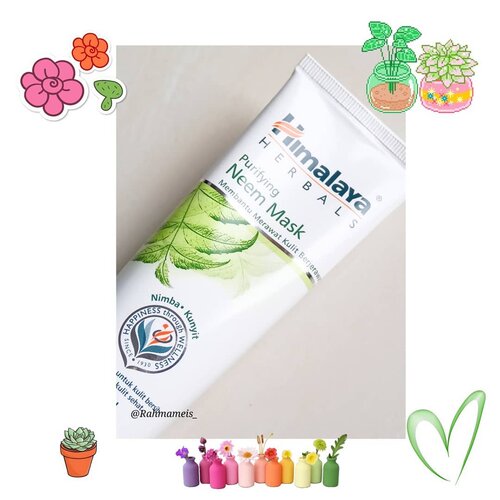 🌴HIMALAYA "Purifying Neem Mask"🌴 Looks like I love this mud mask too much. Because several times try and repeat to buy. With the main ingredients Nimba, Turmeric and Fuller's Earth that can clean blackheads and dirt on the face 😊.. 💦TEXTURE AND SCENT: In terms of texture, this mask is shaped like mud and dark green, and there are scrub grains that are not too large. And in terms of fragrance, this mask smells like herbal herbal fragrance. The smell does not interfere.. 📦PACKINGAN: In terms of packaging this product is made from a plastic tube equipped with a flip top bottle cover. I think the packaging of this mask is quite hygienic because it doesn't have to be ticked 😂😂..🌻HOW TO USE: I wear this mask 2 to 3 times a week. I wear it at night, when the skin feels very dirty I wear this up to 4 times a week 😂 I used to wear this mask for 10 minutes, it was enough for me to avoid dry skin from wearing it too long... 🍁Review: What I feel after wearing this mask is the scars on the face began to decrease, and make my acne dry. Cleans blackheads on the nose and controls oil on the face. I didn't get any kind of reaction when wearing this mask. So far it has been fine. After wearing this mask, I saw that the face is cleaner and does not make the skin taut. Really like to wear this mask when you are outside and your face needs extra cleaning. 😊😊😊... Attention: The above review is based on my experience, and the results depend on each of your skin.... How about you? Attracted to try it ???... Rate: 4.5 / 5•• Buy: Drugstore and Supermarket.
+ View more details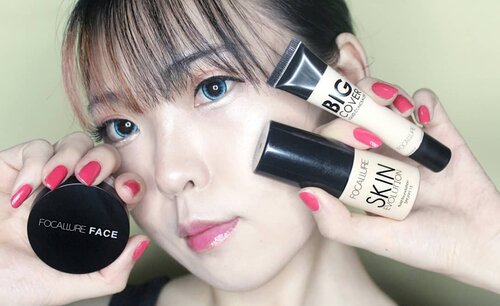 Base makeup products i use lately :
.
❤ Focallure Liquid Concealer (01. Warm Ivory)
❤ Focallure Fluid Foundation (01. Alabaster)
❤ Focallure Oilfree Setting Powder (01)
.
So, this is the first time i've tried @focallurebeautyid
Face Series, i thought its has heavier formula, but then i'm proved wrong. For the Concealer and Foundation, has a creamy texture, but lightweight formula and medium-full coverage. Cover your acne scars and undereye area. Look so natural on my skin tone without appearing heavy. And one thing i love the most is, no cakey!
.
Nah, it's all about the foundation and concealer. I use them so often and ended with glowing and healthy skin with natural dewy look. Don't apply too much layer, just 1 or 2 layer is enough, and will leave the skin look silky smooth.
.
And about the Oil Free Setting Powder, the claim was true because this facepowder will set our dewy makeup become matte finish. And i've tried this Setting Powder when my face was so oily, and it's works. But you have to tap the powder very well all over your face if you want to get rid from your oily face look.
.
I really love these lil'babies and i've been use Focallure Face that i've got from @kumurabeauty lately. ❤ thankyou so muach! 💋 for always giving me the best makeup products to try.
.
Babes, if you want to try Focallure products, you can check @kumurabeauty Instagram account, or 'tokokudc' on Shopee!
.
I've heard you guys so in love with Focallure's Eye palette, and i bet you will love this basemakeup too!
.
.
#focallure
#FocallureFace
#BaseMakeup
#Foundation
#FacePowder
#Concealer
#BeautyBlogger
#BeautyVlogger
#clozetteid
#BeautyBloggerID
#Makeup
#Cosmetics
#Cosmetic
#BeautyBloggerIndonesia
#Blogger
#Blog
#asian
#Beauty
#Cute
#girls
#メイク  #ヘアアレンジ 
#makeup
#style
#girl
#beauty
#kawaii
  #ファッション  #かわいい
+ View more details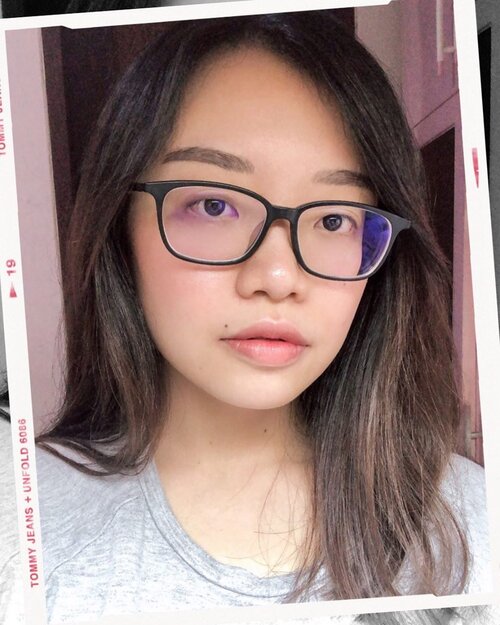 + View more details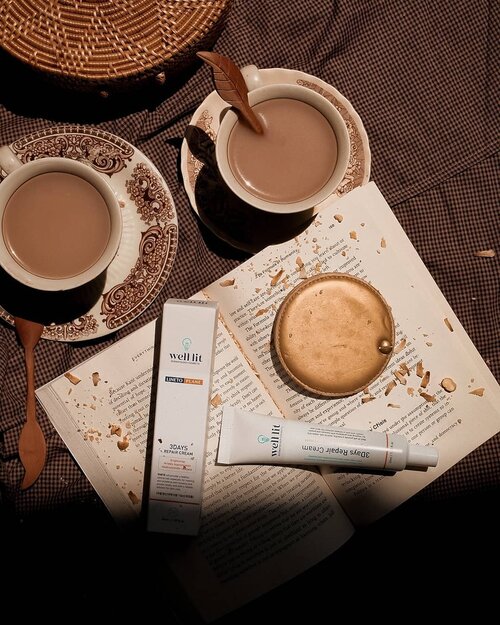 One of the first moisturizers that actually did the job and soothes my sensitive, finicky skin. This cream works great for my old acne scars. When I used this I didn't think much of it until about three days later there was a noticeable difference in my skin.My breakout was almost gone, and no new blemishes had popped up. It didn't take more than a month to figure out that this product was the best I had ever used on my skin.. I'm just going to keep this stuff on hand at all times. Definitely a holy grail product! Get yours now! Click direct link in my bio to get a special discount 🖤✨@charis_celeb@hicharis_official
#charisceleb
#hicharis
#3daysrepaircream
#repaircream
#charis
#clozetteid
+ View more details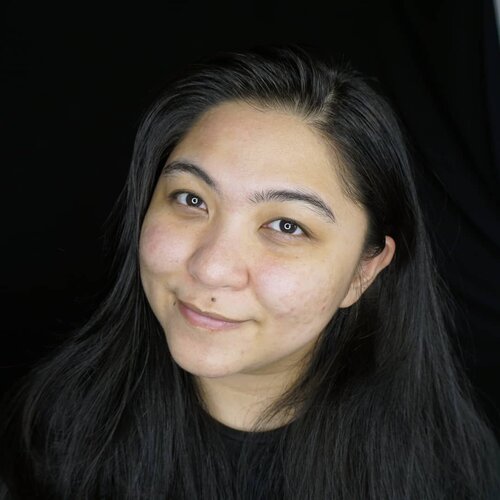 Annnndd, this is the bare face behind all of those makeup 😁 .Yes, I have tons of acne scars, active acne, dark circle, discoloration, black head, white head, you name it..But this is me 💕....
#bareface
#nomakeup
#imperfect
#clozetteid
+ View more details
loading ...
Back To Top