loading...
Search
507 RESULTS FOR SELFPOTRAIT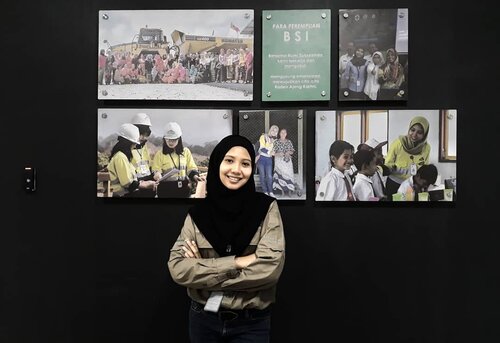 + View more details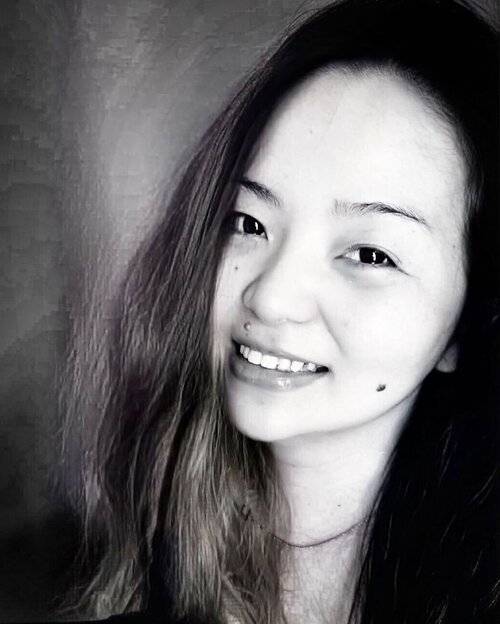 + View more details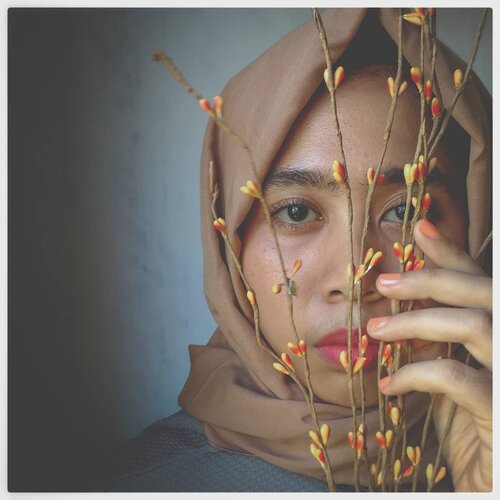 What's wrong with my face? ⠀⠀Jerawat? Bukan perkara gak pernah cuci muka ya. Kebanyakan cuci muka juga bisa bikin muka jadi jerawatan. Muka teman anda jerawatan, lalu anda bilang dia jorok? Coba usap kapas+micellar water ke leher anda dong! ⠀⠀Kerutan? Begini wahai teman manusiaku. Gak perlu jadi tua kok kalau punya garis halus di wajah. Tapi memang makin tambah umur bakalan tambah kerutan, iya pasti. Sudah ada produk anti wrinkle kok, santai saja! Bisa juga tanam benang, botox, atau treatment yang lain kalau punya budget berlebih. Kalau budget kurang, bisa coba maskeran pake tepung maizena. Sumpah, bakalan ketat kulit anda selama maskeran! ⠀⠀Flek hitam? Bersyukurlah kalian yang gak punya flek hitam. 🤔 sik bentar, eh tapi sekarang flek hitam dibikin look kan ya. Sebenernya saya gak tahu flek hitam dan freckles sama atau beda (habis ini harus googling), jadi flek hitam ku ini aku sebut freckles aja. ⠀⠀Pori-pori besar? Semoga teman sekalian menyadari bahwasanya lebih menakutkan kalau kulit anda tidak ada pori-porinya. ⠀⠀⠀Apa hubungannya sama foto? 🤔mau pamer sih. Tuh flek hitam saya banyak. Pori-pori kulit juga besar. Bekas jerawat juga banyak. Kerutan juga kelihatan. Padahal saya juga pake tuh, produk anti aging, anti kerut, produk yang claimnya mengecilkan pori kulit, yang menyamarkan noda gelap dan flek hitam dan lain sebagainya. Kesimpulannya, produk saya kurang mahal, 😚. ⠀⠀Karena permasalahan kulit itu banyak, jadi salah satu cara untuk mengatasinya adalah dengan buat alasan biar kita mulai mengatasi hal yang lebih penting daripada kerutan dan flek hitam. ⠀⠀Yaitu, cari duit Neng! Tanam benang sama eye cream itu gak murah soalnya. ⠀⠀⠀
#clozetteid
⠀
#selfpotrait
⠀
#pore
⠀
#antiaging
⠀
#masalahkulit
⠀
#wrinkle
⠀
#darkspot
⠀
#freckles

+ View more details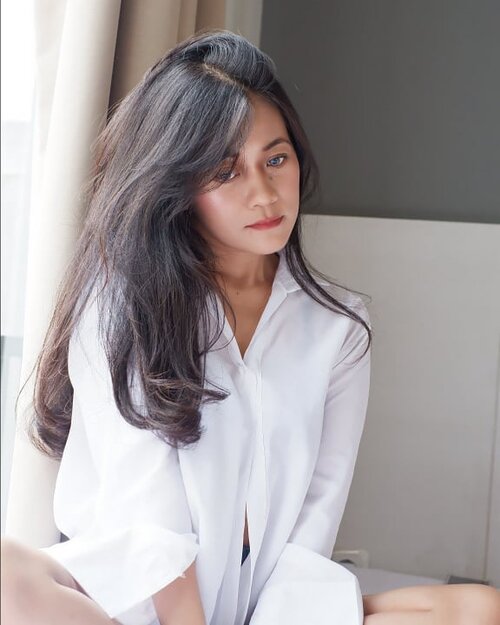 + View more details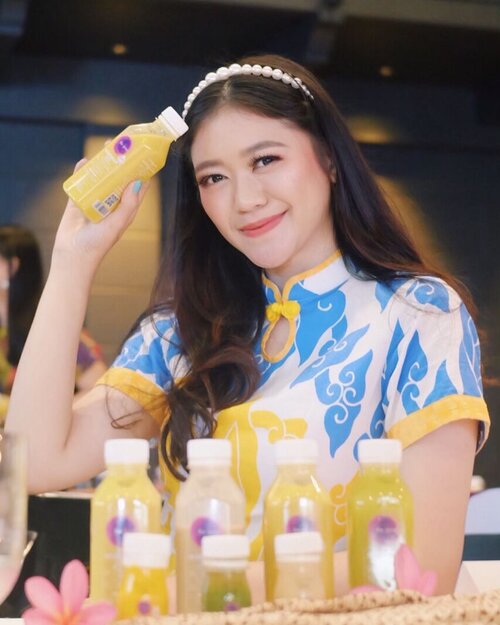 Your mind and body are all connected. This is why you need a healthy body to have a happy mindset. And nothing could be better than healing your body naturally with natural herbs 🍃🌱🌾_Jamu is traditional Indonesian medicine made from natives herbs and spices following 1000 years long traditions. And @rejuveid bring classic Indonesian spices to the next level with their new launched product : "The First Cold-Pressed Indonesian Heritage Beverages" 💫 These variants contains Indonesia's signature turmeric, ginger, galanga, curcuma, and lemon grass (Indonesia : kunyit, jahe, kencur, temulawak, dan sereh) with no artificial sweetener and vegan friendly. So here's the list of their latest variant🥂 Heritage Beverages : Almond Kencur, Almond Bandrek, Tropic Sereh, Tropic Temulawak🥂 Re.juve Shots : Curcuma Ginger, Turmeric Ginger, Galanga Ginger, Celery Ginger_We all know that @rejuveid is popular for their signature heathy food & beverages products such as Infused Water and Juices, but to created "the better Jamu" as an inspirations is really innovative in my opinion 🥺💕 With this, it can introduce Jamu to the youth generation and preserve Indonesian traditions at the same time. Or maybe drinking Jamu on the go could become a new lifestyle in the future 👏🏻
#LiveHappier
#GoodForYou
#CleanLabel
#REJUVXCLOZETTEID
#ClozetteID
@clozetteid .....
#selfpotrait
#selfpotrait
#ulzzang
#foodstagram
#fashiongram
#beautyinfluencer
#stylediaries
#indonesiabeautyblogger
#styleblogger
#bestoftheday
#beauty
#fashionpeople
#fashionvibes
#얼짱 #일상 #데일리룩 #셀스타그램 #셀카 #인스타패션 #패션스타그램 #셀스타그램 #팔로우 #오오티디 #패션 #데일리

+ View more details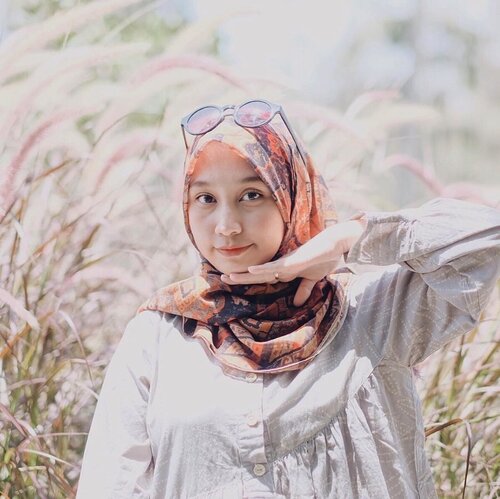 My
#SELFPOTRAIT
🤪Gaya menopang dagu. Btw lagi pake scarf dari @pelangiasmara.id super cintaaa sama motifnya so classic 😍🤩.
#clozetteid
+ View more details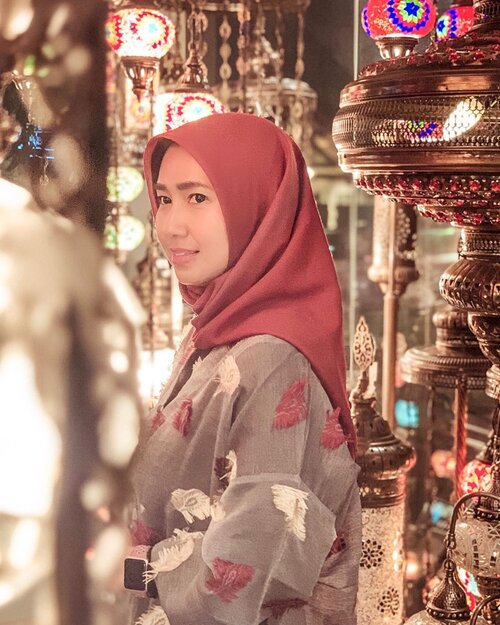 + View more details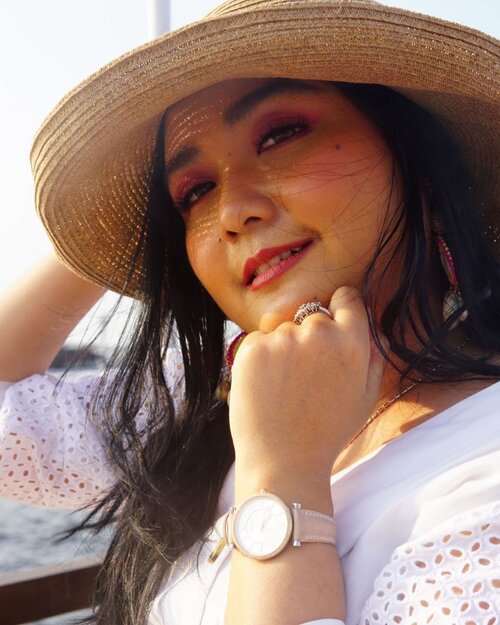 + View more details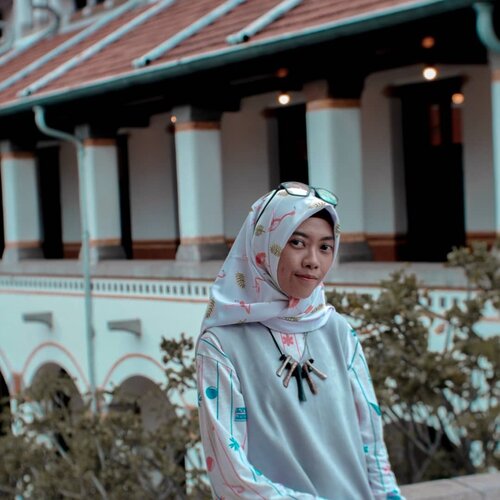 Sudah cukupkah waktu yg kamu miliki untuk dirimu sendiri? Untuk suami/istri? Untuk anak? Untuk keluarga? Dan bagaimana dengan waktu yg kita luangkan untuk Sang Pencipta? 5 waktu yang terkadang masih sering lalai. Ucapan yang mungkin bisa menyakiti oranglain. Perbuatan yang sengaja/tidak sengaja merugikan. Ya Allah aku mohon ampun atas segala dosa dan khilaf. Jadikanlah kami manusia yang selalu bersyukur kepadaMu. "Robbanaa dzolamnaa anfusanaa wa in lam taghfirlanaa watarhamnaa lanakuu nanna minal khoosiriin." "Ya Tuhan kami, kami telah menganiaya diri kami, dan apabila Engkau tidak mengampuni kami serta memberi rahmat kepada kami, pastilah kami termasuk orang-orang yang merugi." .......
#Life
#lifequotes
#DiannoQuote
#LifeLesson
#Lifestyle
#potrait
#selfreminder
#selfpotrait
#Clozetteid
#clozettedaily
#TakenwithLumix
#travelingwithhijab
#traveller
#hijabtraveller

+ View more details
loading ...
Back To Top