loading...
Search
2,340 RESULTS FOR SHOW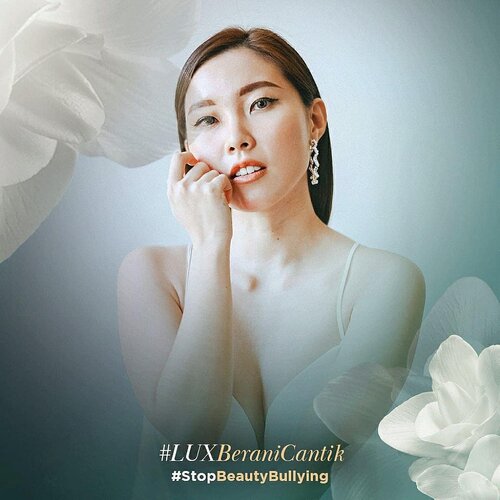 Selamat hari Senin, gengs! Mau share dikittt something personal yg mungkin blm pernah aku share di sosmed. Sejak SD bentuk gigiku yang besar-besar selalu jadi bahan olokan orang lain, sampai sampai diriku sendiri merasa insecure setiap kali tertawa di depan orang lain atau terfoto dalam keadaan show off gigi 🙈 Sampai saat ini gigiku masih besar-besar seperti dulu, bedanya sekarang aku percaya diri! Aku selalu ingat kata-kata, "Be proud of who you are, and not ashamed of how someone else sees you" - 📸 @samseite
.
Buat tmn2 yg mungkin masih suka 'keceplosan', it's okay to dislike someone, or even dislike someone for no reason. But it's not okay to disrespect, degrade, and humiliate that person.
#STOPBeautyBullying
.
Kalian punya pengalaman seperti aku? Yuk, ikutan kompetisi @lux_id selain menginspirasi banyak orang, kamu juga bisa menangin handphone, kamera, dan masih banyak hadiah lainnya.
#LUXBeraniCantik
.
#ClozetteID
#MakeUp
#Skincare
#BodyShaming
#Beauty
#BeautyBlog
#FOTD
#FaceOfTheDay
#MakeupOfTheDay
+ View more details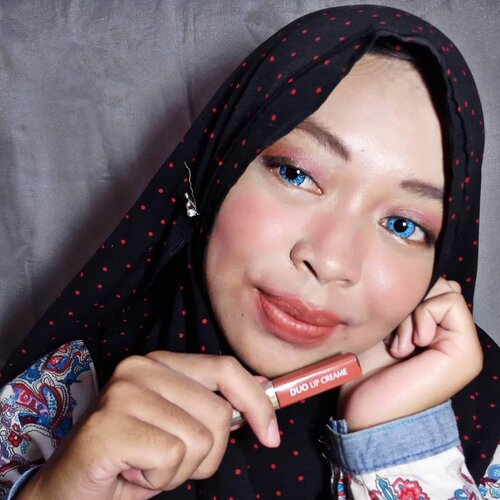 + View more details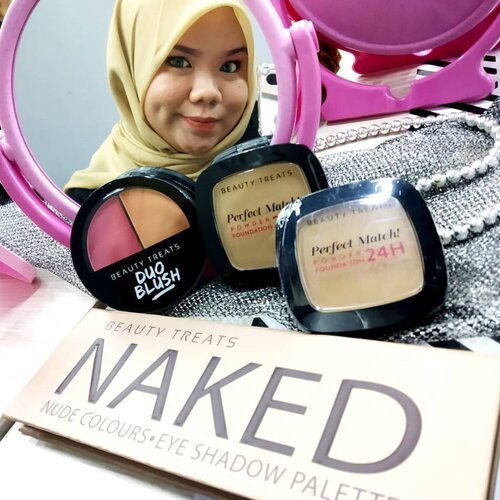 + View more details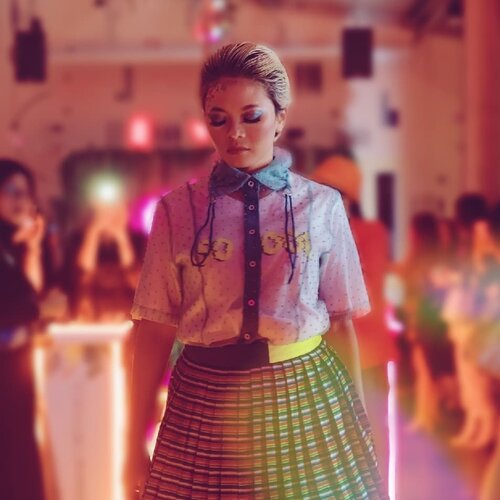 + View more details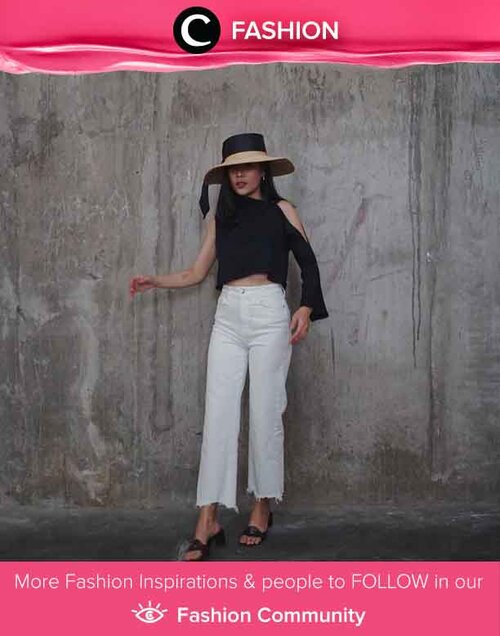 Monochrome never looked so good. Clozetter @janejaneveroo shows that a simple black and white outfit can never go wrong. Simak Fashion Update ala clozetters lainnya hari ini di Fashion Community. Yuk, share outfit favorit kamu bersama Clozette.

+ View more details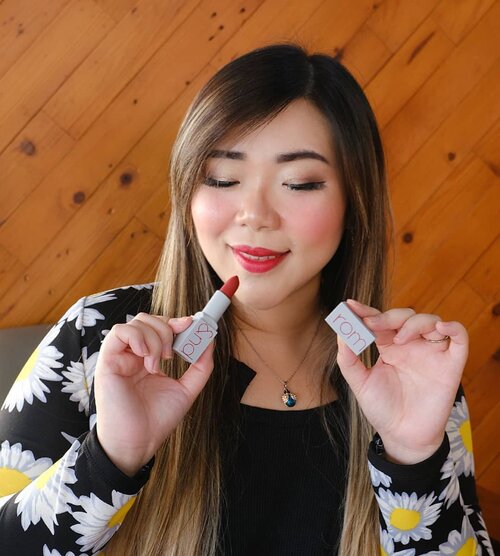 + View more details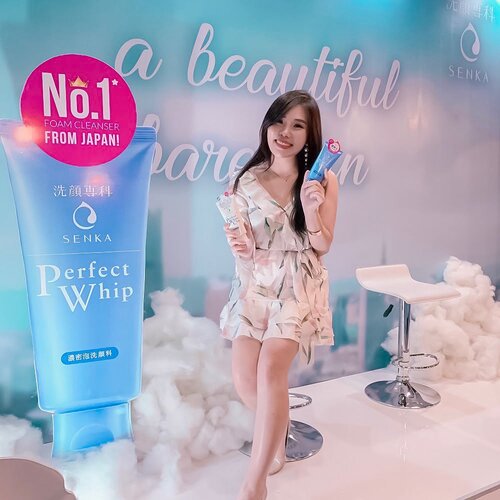 We had so much fun playing with foam at @senkaindonesia 's Beautiful Bare Skin Event at @mokka_id @pakuwonmallsby 😍, plus special appearance of Senka Indonesia's Brand Ambassador, @yukikt 😄...Senka's facial foam is very good for any skin type, literally ( I've been using this product for around a year and still loving it! ). It cleanse so well and doesn't dry skin at all. No wonder it has become No.1 product in Japan for 10 years! ..Oh anyway, @senkaindonesia also has lot products that you should try :💧Senka Perfect Whip - Cleanse Care.💧Perfect Whip Fresh - Anti Oily.💧Perfect Whip White - Brightening.💧Perfect White Clay - Deep Cleanse (slight exfoliating).💧All Clear Water ( White & Fresh ) - for light everyday makeup.💧All Clear Oil - for heavy long wear, waterproof makeup. 💧Sheet Mask (Perfect Aqua Rich & Perfect Aqua White Mask)...Have you tried each of those ? Which one is your favorite ? 😍..
#SenkaRoadShowSurabaya
#BeautifulBareSkin
#SuppinWithin
#ClozetteID

+ View more details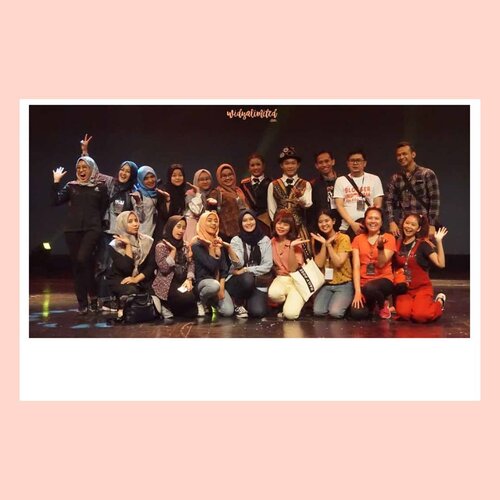 Siapa yg kangen sama magic show alias pertunjukan sulap? AKUUU 🤣Jaman dulu suka liat kak Demian bilang SEMPOA eh SEMPURNA 🤣 Yang tau, berarti kita seumuran gengs 🙈Nah kebetulan banget @transstudio.bandung menjawab kerinduan terhadap sulap2 dengan adanya Cadabra,sebuah magic show yang seru 💕Magic show yang paling seru yaitu pertunjukan The Pain Game. Kenapa seru? Karena salah satu teman kami maju ke depan untuk ikutan bermain yaitu @rajalubis_ . Lihat ekspresi paniknya di slide ke dua 😂Memang yah, menertawakan penderitaan orang lain tuh lebih enak WKWK gak deng canda.. Seenggaknya kita ketawa di depan orangnya dan gak julid, ya gak? 🙈Lanjutkan ceritanya cek di blog aja ya gengs, udah aku tulis panjang lebar wkwk yuk mampir, link di bio 😘
#adacadabra
#bloggerbdg
#Clozetteid

+ View more details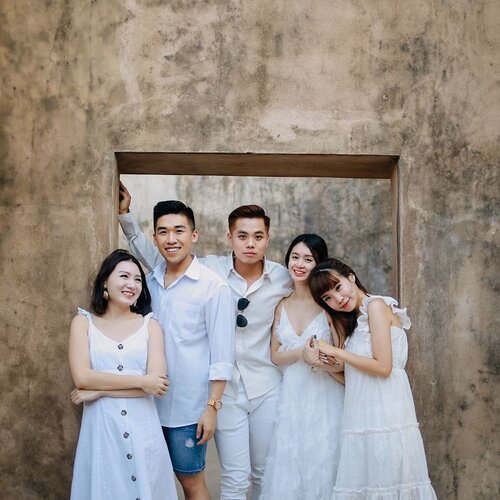 + View more details
loading ...
Back To Top