loading...
Search
12,012 RESULTS FOR SKINCARE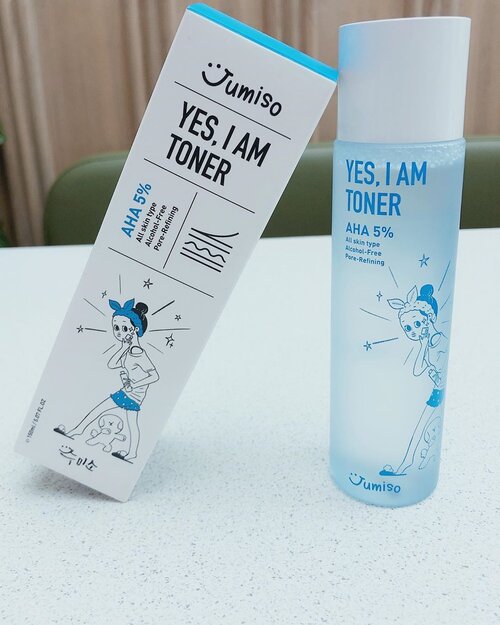 The secret of Korean skin is to exfoliate the skin and use many products to hydrate and moisturize the skin 💧 촉촉한 피부 (skin moist) everyone can have it if they diligently use skincare 💙 JUMISO - YES, I AM TONER AHA 5% @jumiso_official •••• As we age and the ability to regenerate the skin decreases as we get older, we need products that can help our skin regenerate well. Dead skin cells that are not cleaned properly will cause our skin problems. As we know the pores in our skin breathe and will not be happy if there is something blocking and clogging. The emergence of skin problems such as pimples and blackheads in general is because something is clogging in the pore. So we need products that can help prevent clogged pores and make the skin ready to absorb skincare well. So, we need a toner that can exfoliate the skin and prepare the skin well 💦 •••• We all know that if the skin is well prepared it will absorb the maximum function of the skincare that we use. And I never skip using toner because toner plays an important in preparing the skin
•••• After cleansing, I wet the cotton with this toner and gently wipe over face. I use this toner morning and night and of course the rules for using exfoliating products must use broad spectrum sunscreen above SPF30. Even though it contained 5% AHA toner, it didn't feel tingling on my skin 🥰 •••• The content of AHA in this toner is glycolic acid and lactic acid which is suitable for my combination and sensitive skin types. Contains of Pathenol and Lemon myrtile as a boosters to help maintain water-oil balancing on your skin. has a soft lemon scent that makes it feel fresh when used, love this toner 💙
••••
Ypu can get all Jumiso Product at @stylekorean_global 🛒 and there has a best deal promo for bundling Jumiso product 😍 Let's check it out
http://bit.ly/35DZqhM
and shopping 🛍
••••
#stylekorean
#stylekorean_global
#jumiso
#jumisoyesiamtoner
#kbeauty
#kbeautyblogger
#kbeautyblog
#skincare
#makeup
#beauty
#selfie
#clozette
#clozetteid
#abskincare
#kbeautyskincare
+ View more details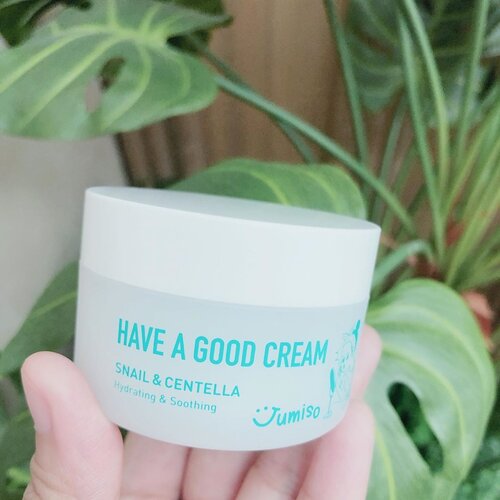 안녕 귀 요미 💚
JUMISO ~ HAVE A GOOD CREAM - Snail & Centella Hydrating & Soothing @jumiso_official •••• As the owner of sensitive prone acne skin and combination skin type makes me very selective in choosing skin moisturizers because often I am disappointed because there is no moisturizer that moisturizes my skin properly
••••
After a long wait and after many products that I tried, I finally found this product 💚 My skin really loves this moisturizer and I want you to know and try it too I'm sure you will thank me 😌
•••• This product has 2 star ingredient my favorite Snail and Centella you know very well I really like these 2 ingredients. Snail for optimal hydration and Centella intensive soothing cate. Apparently there are other ingredients that make this product really special for me and my skin really likes it. Glycerin, Squalane, Jojoba seed oil and Macadamia seed oil moisturize my skin very well without being sticky, light texture and fast absorbing 🥰
•••• I use it in the morning and evening after the serum and provide moisture that fits my skin and my skin breathes well. If you are still waiting and haven't found a moisturizer that suits you, you can try this product because I highly recommend it. or if you've tried it, do you agree with me that this moisturizer is really good for the skin 💚 ••• You can get all Jumiso product at @stylekorean_global 🛒 and there is best deal promo for bundling Jumiso product 😍 let's check it out 🛍
http://bit.ly/35DZqhM
••••
#stylekorean
#stylekorean_global
#jumiso
#jumisohaveagoodcreamsnailandcentellacream
#moisturizer
#kbeauty
#kbeautyblogger
#skincare
#makeup
#beauty
#selfie
#clozette
#clozetteid
#kbeautyskincare
#abskincare
+ View more details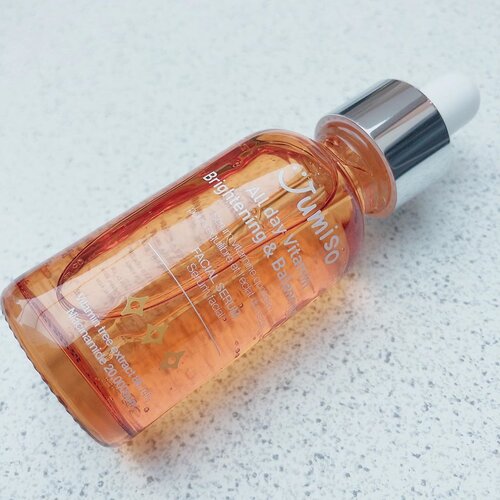 🍊 Hi Beautiful Orange 🧡
JUMISO ~ ALL DAY VITAMIN Brightening & Balancing FACIAL SERUM @jumiso_official ••••
Can you see the beauty inside? This serum is my favorite category of brightening the skin. The best product I have ever tried and is suitable for my acne prone skin, as you all know, having acne prone skin is picky enough to use a brightening serum. And I personally before I knew Jumiso, I never used serum to brighten the skin because I was afraid of my acne more and more. But this serum makes me fall in love because it's really comfortable to wear on my skin and it's okay when I use it with other Jumiso products
•••• This serum is packaged in a transparent orange glass pipette bottle and we can see the product inside. the clear-colored serum has a soft scent, light texture and fast to absorb without any stickiness. I use it morning and night in the serum slot before moisturizing cream. It contains Seaberry as a star ingredient, Niacinamides, Centella asiatica, Licorice, Chamomile and also Rosemary which has many benefits for the skin. Make me JUMISO every time you use it 🧡 JU: Give ~ MISO: Smile 📌 Jumiso means 'make you smile' in Korean ••• And you can get all Jumiso product at @stylekorean_global 🛒 There is best deal promo for bundling Jumiso products. Let's check it out 🛍
http://bit.ly/35DZqhM
•••
#stylekorean
#stylekorean_global
#jumiso
#jumisoalldayvitaminbrighteningandbalancingfacialserum
#freshvitamin
#facialserum
#skincare
#makeup
#beauty
#selfie
#clozette
#clozetteid
#kbeauty
#kbeautyblogger
#abskincare
#kbeautyskincare
+ View more details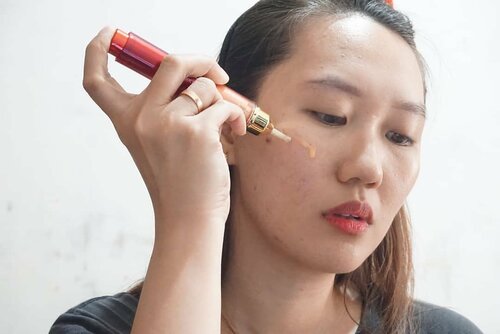 Current favorite skincare dari Lanore. Lanore ini merupakan produk dari SDM Lab salah satu leading kosmetik medis di Indonesia yang sudah beroperasi pilihan tahun.
Rekam jejak positif dan tak tergoyahkan membuat saya mantap mencoba Lanore, apalagi produknya memang dikhususkan untuk anti aging.
Yang di foto ini saya mencoba Lanore Intergold Serum, Eye Patch dan Sheet Mask. Kesan pertama pemakaian ini memang bikin wajah lembab tanpa membuat minyak berlebih dan glowingnya itu stay, serta makeup lebih nempel.
Selengkapnya review juga saya tulis di blog
www.innovamei.com
#Clozetteid
#Clozetteidreview
#LanorexClozetteIDReview
#Lanore
#Whitening
&AntiAging
#Twoinone
#Skincareroutine
#naturallook
#supremeglow
+ View more details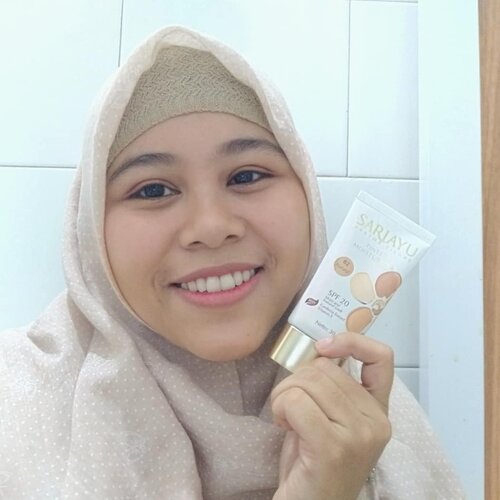 Hallo semuanya, untuk pertama kali nyobain make up @sariayu_mt
Setelah mencoba ternyata bagus dan cocok-cocok aja di kulit. So, buat kalian yang mau lihat video reviewnya geser ke samping ya 👌
Nah, sekedar info dan saya pun juga baru tahu ternyata brand-brand @marthatilaarmakassar ini sudah dapat sertifikasi Beauty Cleaning. Artinya perusahaan ini tidak menggunakan bahan-bahan kimia yang berbahaya bagi kulit dan lingkungan. So, kalian tidak perlu khawatir karena bahan-bahannya memang dari dulu selalu pake bahan-bahan alami dan produknya halal.
Satu lagi yang kelupaan adalah kalau produk
#sariayu_mt
tidak bikin kantong bolong alias murah tapi tak murahan.
Harganya:
Tinted Moisturizernya Rp. 58.000,-
Sariayu Two Way Cake Rp. 48.000,-
Sariayu Lip Matte Rp. 68.000,- Anyway, foto pertama itu hasil make up pake sariayu tapi mungkin ngga terlalu keliatan ya, soalnya make upnya natural hehehhe
#marthatilaarmakassar
#sariayumt
#beauty
#selfie
#makeup
#skincare
#ClozetteID

+ View more details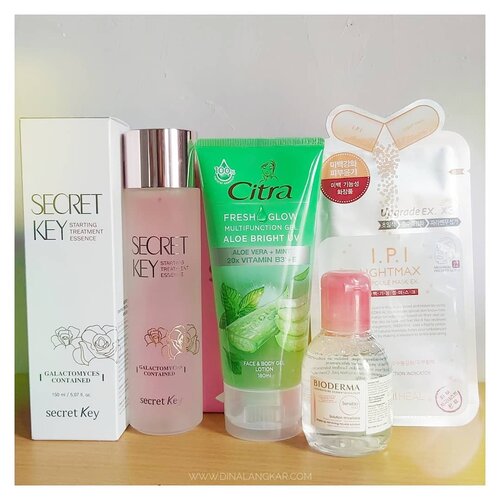 *Dapat Socobox lagiii*
Rejeki emang gak kemana apapun dan berapa pun syukuri saja . aku pengen banget beli micellar waternya Bioderma tapi gak kebeli terus, nama nya mak-mak yaa liat yg murce2 bawaan nya pengen beli murce sekian ratus dapat banyak. hahahaha tapi aku gak mikir panjang, sebenarnya bisa kok beli yg mahal sekalipun asalnya fokus nabung jgn suka tergoda ( tapi ya tetap susah yaa) 🤭 namanya punya anak kadang lagi bulan tua pengen makan apa, pengen minum apa, ehh popok anak juga habis. ahh boro2 mikirin beli skincare mahal 😂 tapi aku orang yg percaya kalau rejeki ya gak kemana. dan kalau pun uang nya ada kalau pun belum rejeki gak bakal ke beli. .
jadi tiap liat apa yg ku mau, ku masukin tuh diwishlist kan biasanya ada tuh yaa di pojok kanan website2 belanja gitu. tau2 entar entah karena tawaran kerja atau entah hal2 yg gak disangka2 ehh malah akhirnya aku punya 😭
.
Rasa nya ditahun ini berasa gak percaya kalau pengen apa aja pasti didapat. ya itu tadi jalan nya entah dari tawaran kerja sama atau memang lagi punya uang lebih 😗😙
.
btw, caption nya gak nyambung yaa sama foto. hahha😂😋 oke banyak yg nanya tentang Soco . banyak juga yang su'udzon "ih uboxing terus, pamer terus" padahal diam2 dia penasaran pengen dapetin juga 😂🤣 caranya gampang kamu bikin akun Soco dan rajin2 tuh ngereview produk yg ada disana. lengkapi beauty profile, pantengin terus instagram Sociolla. dan yang paling penting sekali-kali lahh belanja disana juga, jangan cuman mengharap gratisan aja. 🤣🤣 disana suka diskon lohh dan kalau belanja jangan lupa pakai kode voucher SBNLA24G (CATET YAA KODE NYA) biar dapat potongan harga dan dapet point nya . jangan buka website nya sekarang BAHAYA banyak diskon hati2 kalap, aku gak tanggung jawab loohh..🙄
.
#sociolla
#socobox
#clozette
#clozetteid
#gratisan
#kodevoucher
#kodevouchersociolla

+ View more details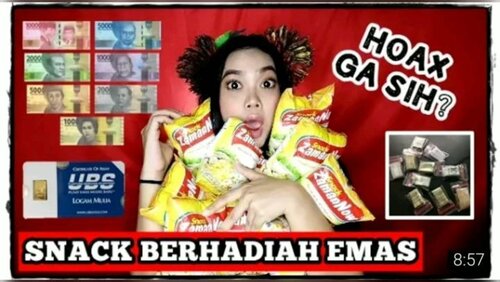 💀SNACK ZAMAN NOW BERHADIAH EMAS & UANG TUNAI💀
.
.
Awalnya diracun @awlrw
#aulracundunia
tau2 nge share di group, ada rame rame gitu di facebook tentang snack berhadiah emas. Tadinya mah ga minat & ga percaya gitu, sampai akhirnya pas lg nge scroll shopee nemu lah shop yg jual Snack Zaman Now ini. Berbekalkan kepo & bosan akhirnya aku checkout. Kalo kelyan kepo aku dapet apa aja dari Snack Zaman Now ini, full video nya udh ada di youtube yess, link di bio ❤
.
.
.
.
.
📷 Kameranya Vivo V9
💡 Lightingnya LED Ringlight no dimmer
💸Backdropnya beli di @pixmixstore
💻 Editnya di Filmora
📱 Editnya di Quik
📱 Editnya di Inshot
.
.
.
.
.
#Clozetteid
#viral
#viralvideo
#skincare
#snackzamannow
#emas
#hadiahemas
#snackberhadiah
#hoax

+ View more details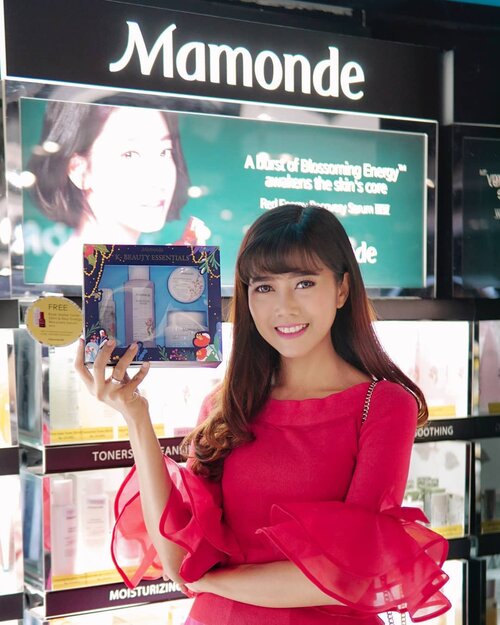 Yeay so happy😍 Holiday seasons feels more special with ‌@mamondeindonesia K-Beauty Essentials Set
.
Jadi, Mamonde K-Beauty Essentials Set as a part of Holiday Limited Set in 2019 ini terdiri dari Petal Spa Oil to Foam Cleanser, Rose Water Toner, Floral HydroCream dan Aqua Peel Lip Sleeping Mask! Lengkap kan?
.
So... Make your skin wellprepared before the holiday start! Kalian bisa dapetin produk ini di seluruh counter Sephora atau Mamonde Official shop di Lazada & Shopee!
.
#MamondeIndonesia
‌
#RedEnergyRecoverySerum
#skincare
#clozetteid
#style
#lifestyle

+ View more details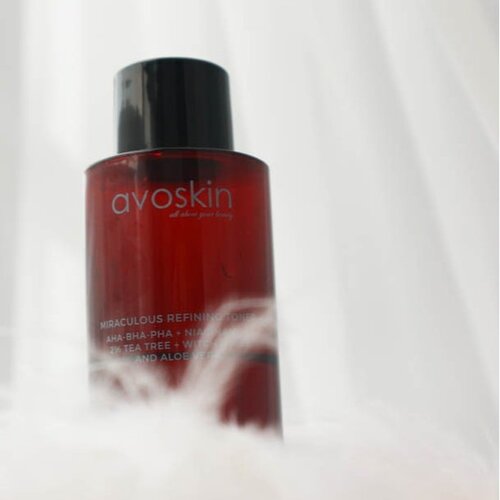 + View more details
loading ...
Back To Top